April 21, 2018
Zionsville town history: encore presentation
Zionsville probably is best known for its Main Street, which has been described for decades as "quaint" and "charming."
So during this encore of a show originally broadcast Nov. 12, 2016, we explore the evolution of Main Street in Zionsville, where the 1950s was a pivotal era for creating a "colonial village" theme among the street's merchants. Also on the show, we dig deeper into the history of the Boone County town, which was founded during the early 1850s.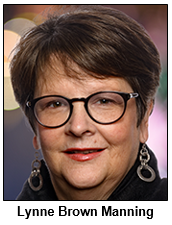 For this program in our rotating series about town and county histories across Indiana, Nelson's studio guests are Marianne Doyle, who lives in a Civil War-era home in Zionsville, and Lynne Brown Manning, a fourth-generation Zionsville resident who is president of the Zionsville Historical Society. Marianne had been the Boone County historian for 19 years when our show originally was broadcast; since then, she has retired from that position.
Lynne's grandmother founded the historical society. Her mother was executive director of the Greater Zionsville Chamber of Commerce for part of the era when the business revival - known as the "miracle on Main Street" movement - unfolded.
According to Marianne, the town's current population is around 28,000. The area primarily was farmland and wilderness prior to the mid-1800s, when promoters of a railroad between Indianapolis and Lafayette encouraged settlement.
Railroad promoters included William Zion, an early settler and business leader in Lebanon (he became the new town's namesake, even though he never lived in the village) and landowners Mary Hoover Cross and her husband, Elijah Cross. Zionsville became a stop for trains, with tracks initially located right on Main Street.

Prior to the railroad, the building of Michigan Road was a key factor in the evolution of Boone County and Zionsville. An early village along the Michigan Road in Boone County - known as Eagle Village - was the forerunner of Zionsville, Marianne says.

During our show, we explore the impact of the interurban rail system on Zionsville, as well as the bricking of Main Street in 1911.

Our guests Lynne Manning and Marianne Doyle are the co-founders of the Zionsville Little Theatre Company. Lynne also is the drama club director for Zionsville West Middle School. Both of our guests have served as board members of the Maplelawn Farmstead in Zionsville.


Roadtrip: Canal Park and more in Delphi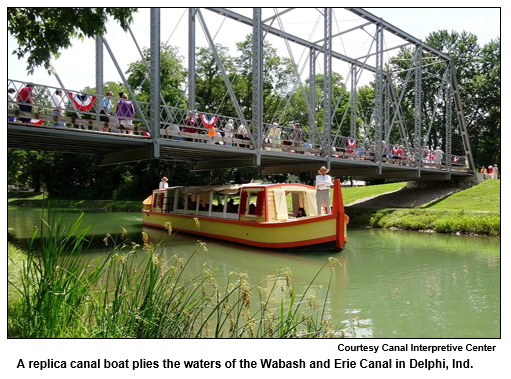 Guest Roadtripper and public historian Glory-June Greiff tells us: "I know I've taken you to Delphi before, around five years ago, but so much is happening there, we're going back!"

Along the preserved stretch of the Wabash and Erie Canal, it seems there is something new every week, Glory says. "The Canal Interpretive Center is an amazing small museum; all along the canal are rehabbed historic buildings and replicas to help interpret the full story of the canal, not to mention several bridges that have been rescued from miles around. If you love hiking and nature, there are numerous trails that nearly all intersect at Canal Park."

Who would have dreamed that the long-neglected 1860s Delphi Opera House could be so beautifully restored? Well, it has been, and its success no doubt has been the stimulus for a number of other rehab projects taking place.

As Glory notes, "Downtown Delphi is looking better than it has in years!"

Before leaving Delphi, don't miss the lovely Water Maiden sculpture on the Murphy Memorial Fountain on the southwest corner of the courthouse. "This charming little bronze girl is one of my personal favorites," Glory says. "It's the work of Myra Reynolds Richards (1882-1934), who headed the sculpture department at Herron School of Art in Indianapolis."



Prizes solicited for History Mystery contest
If your business or organization would like to contribute prizes for our History Mystery contest, we would love to have them! Ideally they fit in a standard mailing envelope, such as coupons or vouchers.
Your organization gets a mention on the air by Nelson, as well as a link to your website on our enewsletter and website! If interested, contact producer Molly Head at molly@hoosierhistorylive.org.
Thanks to Peggy Hollingsworth for obtaining the Seiberling Mansion tickets for us to give away as prizes; we encourage our readers to get out and explore Indiana!
Nelson Price, host and historian
Molly Head, producer/project manager, (317) 927-9101
Michael Armbruster, associate producer
Cheryl Lamb, marketing and administrative manager
Richard Sullivan, senior tech consultant
Pam Fraizer, graphic designer
Garry Chilluffo, special events consultant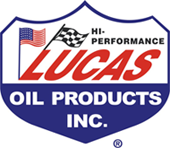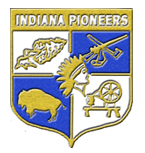 Please tell our sponsors that you appreciate their support!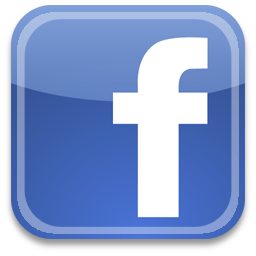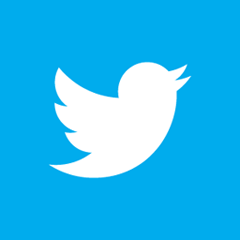 Acknowledgments to Monomedia, Visit Indy, WICR-FM, Fraizer Designs, Heritage Photo & Research Services, Henri Pensis, Chris Shoulders and many other individuals and organizations. We are an independently produced program and are self-supporting through organizational sponsorships and individual contributions. We do not receive any government funding. Visit our website to learn how you can support us financially. Also, see our Twitter feed and our Facebook page for regular updates. And thanks to the Indiana University Bicentennial for sponsoring the podcast of the "Faculty war of 1832: Early IU history" show. Any of our podcasts can be sponsored for a nominal fee.
Thank you!
We'd like to thank the following recent, new and renewal contributors whose donations help make this show possible!
In memory of Elizabeth Meyer Strain Gunn by Roz Wolen
April 28, 2018 - Upcoming
Madam Walker: news about her legacy
Even though Madam C.J. Walker died 99 years ago, developments continue to unfold with the legacy of the African-American entrepreneur, who was the first woman in the country to become a self-made millionaire. Some highlights:
To share details about these developments and others, A'Lelia, a journalist and historian, will be Nelson's studio guest. She grew up in Indianapolis, attended North Central High School and Harvard College and lives in the Washington D.C. area. For 30 years, A'Lelia was a network TV news executive and producer; she worked for NBC News and ABC News.
As she continues to research Madam Walker, A'Lelia says she turns up new insights about her ancestor, who was named Sarah Breedlove at her birth in Louisiana to parents who were former slaves. She was orphaned at age 7, married as a teenager and widowed at 20, with a young daughter to support. Before she achieved success as an entrepreneur, Madam Walker worked at a series of grueling jobs, including washerwoman.
A'Lelia has been a previous guest on Hoosier History Live, including a show in March 2014 about the history of the four-story Madame Walker Theatre Center, housed in a landmark triangular building at the corner of Indiana Avenue and West Street in downtown Indianapolis.
The $15.3 million renovation is expected to include improvements to both the exterior and interior, which features distinctive Egyptian and West African motifs.

© 2018 Hoosier History Live. All rights reserved.