April 28, 2018
Madam Walker: news about her legacy
Even though Madam C.J. Walker died 99 years ago, developments continue to unfold with the legacy of the African-American entrepreneur, who was the first woman in the country to become a self-made millionaire. Some highlights:
To share details about these developments and others, A'Lelia, a journalist and historian, will be Nelson's studio guest. She grew up in Indianapolis, attended North Central High School and Harvard College and lives in the Washington D.C. area. For 30 years, A'Lelia was a network TV news executive and producer; she worked for NBC News and ABC News.
As she continues to research Madam Walker, A'Lelia says she turns up new insights about her ancestor, who was named Sarah Breedlove at her birth in Louisiana to parents who were former slaves. Breedlove was orphaned at age 7, married as a teenager and widowed at 20, with a young daughter to support. Before she achieved success as an entrepreneur, she worked at a series of grueling jobs, including washerwoman.
A'Lelia has been a previous guest on Hoosier History Live, including a show in March 2014 about the history of the four-story Madame Walker Theatre Center, housed in a landmark triangular building at the corner of Indiana Avenue and West Street in downtown Indianapolis.
The $15.3 million renovation is expected to include improvements to both the exterior and interior, which features distinctive Egyptian and West African motifs.
The rebranding will include the renaming of the theater center as the Madam Walker Legacy Center. That involves aligning the spelling of "Madam" with the way that the entrepreneur signed her name: without the letter e on the end. Although Madam Walker envisioned the theater, the building did not open until several years after her death in 1919, and the "Madame" reference in the name of the structure was not coordinated with her preferred spelling of her name.
The landmark building was designed by the Indianapolis firm of Rubush & Hunter, the architects for such other historic structures as the Columbia Club, Circle Theatre (now the Hilbert Circle Theatre) and the Indiana Theater building, which houses the Indiana Repertory Theatre. According to an article in the Indianapolis Business Journal last month, the Madame Walker Theatre Center "suffered severe damage when water pipes burst" during the winter. Not only will the $15.3 million renovation repair the damage, it will upgrade the theater's sound system, air conditioning and other aspects of the building, which has 48,000 square feet.
Madam Walker moved to Indianapolis in 1910 in part because the city's central location - and the presence of Union Station as a railway hub - enabled convenient shipping of her hair care products to a broad market. In addition to being sold across the country, the products were purchased by women in Central America and the Caribbean. Within a year of Madam Walker's move to the Hoosier capital, she had 950 sales agents nationwide, according to our guest A'Lelia Bundles.
A'Lelia's books emphasize Madam Walker's advocacy for women entrepreneurs as well as her philanthropy. A convention of her sales agents in 1917 probably was one of the first national meetings of businesswomen, A'Lelia says.


Roadtrip: Award-winning historic preservation projects
Rather than focusing on a single location of historic interest, guest Roadtripper Jeannie Regan-Dinius of the state Department of Natural Resources is taking us around Indiana to look at recent award-winning historic preservation projects. Our far-ranging Roadtrip will take us to Tippecanoe, Harrison, and Putnam Counties, where Jeannie says she will share some "great stories about how Hoosiers are working to preserve their cultural heritage."
First stop, the Ouiatenon Preserve in Tippecanoe County, where local preservationists have won the Indiana Archeology Award for their efforts to protect the original 1700s-era location of Fort Ouiatenon, the first European settlement and the first of three forts built by the French in the 18th Century in what would later become Indiana.
Next up, the Greenbrier and Cold Friday Cemeteries in the Harrison-Crawford State Forest in Harrison County, where a country restoration team has been recognized for their efforts to preserve historic burial grounds. Their work includes restoring tombstones that were broken or toppled in recent acts of vandalism.
And for our last stop, Jeannie will lead us to the Putnam County Civil War Memorial Monument, built in 1870 to honor the 321 soldiers from Putnam County who died in the war. Local preservationists have received a matching grant in support of their efforts to restore stonework and other elements of the memorial that have deteriorated in the century and a half since its construction.
It's a long Roadtrip in terms of miles, but we know Jeannie will go out of her way to make it fun!
History Mystery
Madam Walker was only in her early 50s when she died in 1919. According to All About Madam C.J. Walker by our guest A'Lelia Bundles, the famous entrepreneur's high blood pressure caused various health issues, including failing kidneys.
During the previous year, 1918, a disease epidemic resulted in the deaths of more than 20 million people around the world - the worst epidemic of the disease in recorded history. Hundreds of Hoosiers died during the outbreak, including dozens of soldiers living in barracks at Fort Harrison in Indianapolis.
Question: What was the disease that caused the horrific epidemic in 1918?
The call-in number is (317) 788-3314. Please do not call in to the show until you hear Nelson pose the question on the air, and please do not try to win if you have won any other prize on WICR during the last two months. You must be willing to give your first name to our engineer, you must answer the question correctly on the air and you must be willing to give your mailing address to our engineer so we can mail the prize pack to you. The prize is two tickets to the Indiana Wine Fair on May 12 in Brown County, courtesy of the Story Inn, and two passes to the Indiana History Center, courtesy of the Indiana Historical Society.

Please feel free to post our Hoosier History Live podcasts anywhere!
As you have probably noticed, we've been placing a link to our podcast at the top of each week's Hoosier History Live newsletter and website, making each show available a week after the original broadcast.
We do experience an occasional technical glitch, but with the help of our Hoosier History Live tech team and the capable studio engineers at WICR, we're committed to making the nation's only live talk radio history show available in the podcast format. This does involve additional expenses, and so we appreciate the sponsors who have supported these efforts in exchange for underwriting credits on the podcast.
Please feel free to copy and paste our podcast links on your personal website, FaceBook page or other social media. Our goal is to get our show's content out there to the universe, and you can help by posting and providing links to your friends and followers. We do maintain copyright, of course, and ask that you not edit the podcasts we post.
If you love Hoosier History Live, help us get the word out online!

Nelson Price, host and historian
Molly Head, producer/project manager, (317) 927-9101
Michael Armbruster, associate producer
Cheryl Lamb, marketing and administrative manager
Richard Sullivan, senior tech consultant
Pam Fraizer, graphic designer
Garry Chilluffo, special events consultant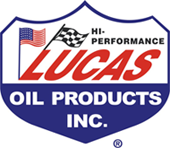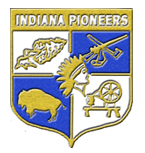 Please tell our sponsors that you appreciate their support!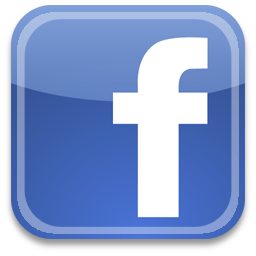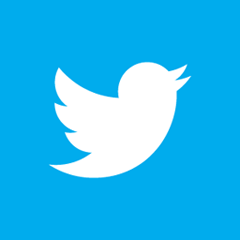 Acknowledgments to Monomedia, Visit Indy, WICR-FM, Fraizer Designs, Heritage Photo & Research Services, Henri Pensis, Chris Shoulders and many other individuals and organizations. We are an independently produced program and are self-supporting through organizational sponsorships and individual contributions. We do not receive any government funding. Visit our website to learn how you can support us financially. Also, see our Twitter feed and our Facebook page for regular updates. And thanks to the Indiana University Bicentennial for sponsoring the podcast of the "Faculty war of 1832: Early IU history" show. Any of our podcasts can be sponsored for a nominal fee.
Thank you!
We'd like to thank the following recent, new and renewal contributors whose donations help make this show possible!
In memory of Elizabeth Meyer Strain Gunn by Roz Wolen
May 5, 2018 - Upcoming
Movie versions of Hoosier novels
Two Pulitzer Prize-winners, a classic about the American dream, a page turner about a home invasion by criminals and an account of harrowing conditions in a mental health facility.
Those are descriptions of bestselling novels by Indiana-born authors whose books inspired movies during the Golden Age of Hollywood. This show will spotlight the movie versions of these novels, which include the Magnificent Ambersons (1942), A Place in the Sun (1951), The Desperate Hours (1955), The Snake Pit (1948), The Robe (1953) and Raintree County (1957).
Dan O'Brien, a former TV sportscaster and screenwriter based in Greenwood, will be Nelson's studio guest to share insights about the transformation of the Hoosier novels into films. The Indiana-born authors associated with the movies to be discussed will include:
Booth Tarkington of Indianapolis, who won his first Pulitzer Prize in 1918 for The Magnificent Ambersons, a novel about social upheavals in a Midwestern city brought on by the coming of the automobile. The 1942 movie version, directed by Orson Welles, had a cast that included Anne Baxter, a native of Michigan City, Ind. The A&E cable network also broadcast a version of The Magnificent Ambersons in 2002. Tarkington won his second Pulitzer for Alice Adams, which was made into a movie in 1935 starring Katharine Hepburn.
Theodore Dreiser of Terre Haute, the author of An American Tragedy (1925). The most successful movie version of the novel was titled A Place in the Sun (1951) and starred Montgomery Clift and Elizabeth Taylor. An earlier film version, titled An American Tragedy, was made in 1931.
Joseph Hayes of Indianapolis, whose bestselling novel The Desperate Hours was inspired by true crimes, particularly a home invasion in Philadelphia. Hayes wrote both the Broadway play version and the screen adaptation of his novel, in which he shifted the setting to Indianapolis. The movie starred Humphrey Bogart.
Mary Jane Ward of Fairmount, Ind. Her semi-autobiographical novel about shocking conditions in a psychiatric facility, The Snake Pit, became a critically acclaimed movie in 1948 starring Olivia de Havilland, who was nominated for an Academy Award.
Ross Lockridge Jr of Bloomington, the author of the 1948 bestseller Raintree County. The lavish 1957 movie version reunited Clift and Taylor. History fact: Lockridge and Mary Jane Ward were cousins.
Lloyd C. Douglas of Columbia City. His novel The Robe inspired a Biblical spectacle starring Richard Burton in 1953. One of Douglas' other novels, Magnificent Obsession, was filmed at least twice, including a 1954 version that starred Rock Hudson.
Alan Le May, an Indianapolis native who became best known for writing Westerns. They included The Searchers in 1954, which was turned into a movie two years later. The film starred John Wayne under the direction of John Ford; critics consider it one of Hollywood's most influential Westerns.
This list isn't all-inclusive of Hoosier novels turned into movies, of course. We have explored other bestsellers - including Ben-Hur, Friendly Persuasion and Going All the Way - during previous shows.

© 2018 Hoosier History Live. All rights reserved.