May 12, 2018
Richmond Hill explosion of 2012
At about 11:10 pm on the night of November 10, 2012, an explosion rocked the Richmond Hill subdivision, an explosion so powerful a wildlife video camera 15 miles away captured its sound. Earthquake detection equipment in Martinsville, Indiana, 30 miles away, also registered the shock of the blast . . . Closer to Richmond Hill, people living in a five-mile radius of the neighborhood heard a huge boom and then felt their houses shake.
That description of a tragic incident in a neighborhood on the southeast side of Indianapolis - an explosion and its aftermath that killed a young married couple, injured at least seven other people, destroyed five houses and damaged more than 80 others - sets the scene in the first chapter of Love and Greed in the Heartland: The Richmond Hill Murders (Camino Books, 2017). Nelson's studio guests will be the book's co-authors, Robert Snow, a former captain in the Indianapolis Metropolitan Police Department (and former commander of its homicide branch) and Russ McQuaid, an investigative reporter for Fox News 59/WXIN-TV in Indianapolis.
Russ covered the explosion, its aftermath and the trial of Mark Leonard, the mastermind behind the devastating blast. In late January of this year, Leonard died while serving two life sentences at the Wabash Correctional Facility in Sullivan County. In addition to being convicted of two counts of murder, he was convicted on several other charges, including multiple counts of arson. Four other people - including Leonard's girlfriend, Monserrate Shirley, who owned the house that exploded, and his half-brother, Robert Leonard - also were convicted on various charges for their roles in the crime that was the focus of national news for days.
As our guests write, the Richmond Hill explosion was the result of "an insurance fraud scheme gone fatally wrong." The perpetrators hoped to collect about $300,000 in insurance money. When the explosion occurred - killing neighbors Dion and Jennifer Longworth - Mark Leonard and Monserrate Shirley were 90 miles away at the Hollywood Casino in Lawrenceburg, Ind.
During our show, Bob Snow and Russ McQuaid will share insights about the events that led up to the explosion, the subsequent trials and the impact on the lives of the Hoosiers involved. Bob Snow is the author of 17 books, including several dealing with true crime. He and Russ McQuaid, a veteran investigative journalist, dedicate Love and Greed in the Heartland to the Longworths.
As the investigation of the explosion unfolded, authorities learned that Mark Leonard and Monserrate Shirley had traveled to casinos for three consecutive weekends. Each time, they boarded her cat - a detail that heightened suspicions among investigators, as well as the general public. Eventually, evidence surfaced that the couple had unsuccessfully attempted to blow up the house two times prior to the massive blast that devastated the Richmond Hill neighborhood.
Because of extensive publicity across central Indiana about the explosion and subsequent investigation, the trial of Mark Leonard was moved to South Bend. By then, Monserrate Shirley had reached a plea agreement in which she shared details with prosecutors and pled guilty to two counts of conspiracy to commit arson. In Love and Greed in the Heartland, our guests note that her initial insurance claim even included an unsubstantiated statement that she had lost an original Picasso painting in the explosion.
According to several accounts, Mark Leonard had suffered large gambling losses and other financial setbacks in the months before the explosion.
As if the details of the perpetrators' attempt at insurance fraud weren't appalling enough, while he was in jail awaiting trial, Mark Leonard apparently attempted to arrange for a hitman to kill a witness in the case.
As our guests sum up this shocking, tragic episode in the history of Hoosier crime:
Occasionally ... a crime occurs that stuns even those hardened by years of witnessing the darker side of human behavior. A crime occurs that makes even seasoned police officers and reporters shake their heads in disbelief. The deadly Richmond Hill explosion was just such a case.
Roadtrip: Wilstem Ranch near French Lick
Ever give an elephant a bath? Feed a giraffe his favorite snack? Meet a kangaroo up close and personal?

Guest Roadtripper Ken Marshall suggests a visit to Wilstem Ranch in the beautiful rolling hills of southern Indiana, near French Lick and its fabulous West Baden Springs Hotel and French Lick Resort. The Wilstem Ranch is a 1,100 acre property that served as a hunting retreat for wealthy tourists in the early days of the twentieth century.

In its current incarnation, Wilstem Ranch offers visitors the opportunity to interact directly with animals rather than hunt them. Along with the exotic elephants, giraffes and 'roos, visitors can meet and socialize with the ranch's more everyday animal residents, including pigs, goats and horses.

And if schmoozing with four-legged friends isn't your cup of tea, the ranch also offers ATV tours, horseback trail riding tours and zipline rides. On-site lodging is available as well.

Learn more from Ken on Saturday. And to sneak a peek of elephant bath time at Wilstem Ranch, check out this video.
History Mystery
In the aftermath of the tragic explosion in 2012 that devastated the Richmond Hill subdivision, an elementary school on the Southside of Indianapolis served as a relief center. The elementary school is in the Metropolitan School of Perry Township.
According to Love and Greed in the Heartland: The Richmond Hill Murders, co-written by our guests Bob Snow and Russ McQuaid, many residents of Richmond Hill were evacuated to the elementary school. Upon hearing about the explosion, local nurses showed up at the school to volunteer their services and treat wounded residents.
Question: What is the name of the elementary school?
The call-in number is (317) 788-3314. Please do not call in to the show until you hear Nelson pose the question on the air, and please do not try to win if you have won any other prize on WICR during the last two months. You must be willing to give your first name to our engineer, you must answer the question correctly on the air and you must be willing to give your mailing address to our engineer so we can mail the prize pack to you. The prize is two tickets to Glow Golf, courtesy of Glow Golf, two passes to the Indiana History Center, courtesy of the Indiana Historical Society, and two passes to the Sieberling Mansion in Kokomo, courtesy of the Howard County Historical Society.

Please feel free to post our Hoosier History Live podcasts anywhere!
As you have probably noticed, we've been placing a link to our podcast at the top of each week's Hoosier History Live newsletter and website, making each show available a week after the original broadcast.
We do experience an occasional technical glitch, but with the help of our Hoosier History Live tech team and the capable studio engineers at WICR, we're committed to making the nation's only live talk radio history show available in the podcast format. This does involve additional expenses, and so we appreciate the sponsors who have supported these efforts in exchange for underwriting credits on the podcast.
Please feel free to copy and paste our podcast links on your personal website, FaceBook page or other social media. Our goal is to get our show's content out there to the universe, and you can help by posting and providing links to your friends and followers. We do maintain copyright, of course, and ask that you not edit the podcasts we post.
If you love Hoosier History Live, help us get the word out online!

Nelson Price, host and historian
Molly Head, producer/project manager, (317) 927-9101
Michael Armbruster, associate producer
Cheryl Lamb, marketing and administrative manager
Richard Sullivan, senior tech consultant
Pam Fraizer, graphic designer
Garry Chilluffo, special events consultant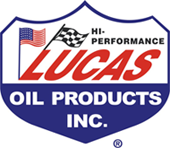 Please tell our sponsors that you appreciate their support!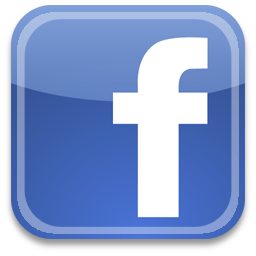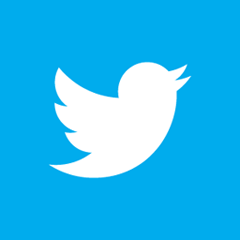 Acknowledgments to Monomedia, Visit Indy, WICR-FM, Fraizer Designs, Heritage Photo & Research Services, Henri Pensis, Chris Shoulders and many other individuals and organizations. We are an independently produced program and are self-supporting through organizational sponsorships and individual contributions. We do not receive any government funding. Visit our website to learn how you can support us financially. Also, see our Twitter feed and our Facebook page for regular updates. And thanks to the Indiana University Bicentennial for sponsoring the podcast of the "Faculty war of 1832: Early IU history" show. Any of our podcasts can be sponsored for a nominal fee.
Thank you!
We'd like to thank the following recent, new and renewal contributors whose donations help make this show possible!
In memory of Elizabeth Meyer Strain Gunn by Roz Wolen
Margaret Smith
Stacia Gorge
Robin Jarrett
May 19, 2018 - Upcoming
Famous but forgotten: Indiana writer George Ade
He may be the most famous Hoosier author you've never heard of.
In 1915 an Oxford literary scholar deemed him "the greatest living American writer." His work was regarded as part of a Golden Age of Indiana Literature, alongside such luminaries as Booth Tarkington and Theodore Dreiser. His earnings as a writer financed the construction of a lavish English Tudor estate near the banks of the Iroquois River in Newton County, where he hosted parties for Presidents and celebrities. By the 1920s he had accumulated enough wealth that he could help fund the construction of a football stadium at his alma mater.
In spite of the fame and fortune he achieved in his lifetime, however, Indiana author George Ade (1866 - 1944) has drifted into obscurity. His works are not even currently stocked by the bookstore at the Eugene and Marilyn Glick Indiana History Center in downtown Indianapolis.
But an enterprising resident of Newton County in northwest Indiana hopes to change all that.
Guest host Mick Armbruster will be joined in studio by Mike Davis to explore the life, humor and literary legacy of George Ade. Mike has portrayed Ade in historical reenactments and is organizing an upcoming musical show dedicated to Ade's creative work as a song lyricist. Mick will also welcome Jeannie Logan of Indianapolis, who will star as vocalist in that show featuring Ade's songs. Pianist David Meek, also of Indianapolis, will provide accompaniment for the musical performance and will also join Mick and his guests in discussing Ade's place in Hoosier cultural history.
In many ways, Ade's life reflects essential elements of the American experience at the turn of the 19th and 20th centuries. Born to an immigrant father and second-generation mother and raised on a farm near the small town of Kentland, Ind, Ade showed early academic promise and attended Purdue University on scholarship.
At Purdue, Ade distinguished himself as a writer for a school newspaper and made lasting friendships that would serve him in his writing career. Purdue's lasting importance to Ade is evident from his philanthropic efforts there later in life: a substantial gift from him helped fund the construction of the Ross-Ade Stadium in 1924.
Like many young people of the era who had grown up in rural America, Ade chose to relocate the big city to begin his career. After graduating from Purdue, Ade took up residence in Chicago and found work reporting the weather for a daily paper. His colorful sketches of how the weather impacted the lives of everyday citizens made such an impression that he quickly was granted a humor column, "Stories of the Streets and of the Town." The newspaper sketches and "fables" of ordinary city folk - which Mike notes reveal Ade's remarkable powers of observation - later served as the basis for several best-selling books.
Later in his career, Ade applied his satirical take on life to musical theater; at one point he had three theatrical works playing on Broadway simultaneously. Guest Jeannie Logan describes Ade's lyrics as "sophisticated and witty" and compares them to the sly humor of Noel Coward.
As Mike Davis points out, "[Ade's] contributions to the theater changed Broadway by introducing the story style of musical that is popular today."
Ade's talents as a lyricist will be heard in their original musical context in an upcoming dinner theater project Mike is organizing with Jeannie and David. The dinner will recreate the meal George Ade was famous for serving guests, as well as feature renditions of music from two of his plays, The Sultan of Sulu and Peggy from Paris. There will be two performances, June 3, and June 10, 2018 at the Old Colonial Inn in Kentland.
What unique insights about life do Ade's writings offer us today? Does his humor hold up for a contemporary audience?
Join us in exploring the range of George Ade's creative work as we talk with guests Mike, Jeannie and David about their efforts to breath new life into this Hoosier writer's literary legacy.


© 2018 Hoosier History Live. All rights reserved.