June 2, 2018
Great American Songbook Foundation's evolution
At the end of January, the widow of the shopping mall magnate who co-owned the Indiana Pacers announced she was donating a 107-acre estate to the Great American Songbook Foundation based in Carmel. Since then the foundation, which was founded by acclaimed entertainer and music historian Michael Feinstein, has been exploring whether a museum could be developed on the Asherwood estate.
That's the most recent chapter in the rapid evolution of the songbook foundation, which is affiliated with the Center for the Performing Arts in Carmel.
With a mission to "preserve and elevate" the legacy of pop, jazz, Broadway and Hollywood music from the 1920s through the 1960s, the Great American Songbook Foundation now has more than 100,000 donated items. They include the papers of composer Meredith Wilson (best known for The Music Man) and entertainer Ray Charles, as well as the piano of composer Johnny Mercer.
As we spotlight the foundation - including its programs for aspiring performers and, at the other end of the age spectrum, for early-onset Alzheimer's patients - Nelson will be joined in studio by Chris Lewis, the foundation's executive director, and Lisa Lobdell, its archivist.
Our show will precede a foundation program this summer that's been drawing attention far beyond Indiana's borders: the Songbook Academy, an internship program for high school singers interested in performing Great American Songbook music.
The foundation's archive began with the personal collection of Michael Feinstein, a five-time Grammy Award nominee. For decades, he had been given artifacts (often by fellow celebrities) ranging from original sheet music and orchestrations to theatrical memorabilia. An example (with a Hoosier connection) was mentioned in a 2011 article in The New York Times about the foundation: A limited-edition score of Red, Hot and Blue, a 1937 Broadway musical - signed by its composer, Indiana native Cole Porter - was given to Feinstein by the show's star, Bob Hope.
Could such treasures end up in a museum at Asherwood, the estate formerly owned by Mel Simon, who died in 2009, and his wife Bren?
Nelson will ask his guests about that possibility for the estate, which includes a mansion of 50,000 square feet. An article in The Indianapolis Star about an April fund-raiser at Asherwood quoted our guest Chris Lewis as describing Bren Simon's gift of the estate as "transformative" for the songbook foundation.
Our guest Lisa Lobdell is credited with initiating Perfect Harmony, one of the foundation's on-going programs. Based on aspects of music therapy, Perfect Harmony uses Great American Songbook tunes in interactive ways with Indiana residents who are in the early stages of Alzheimer's.
There's also a Great American Songbook Foundation Hall of Fame. Honorees have included, in the posthumous "legends" category, composers Hoagy Carmichael, who grew up in Bloomington and Indianapolis, and Cole Porter, who was born in Peru, Ind. At the Palladium, the foundation has had exhibits about the composers and other Hall of Fame inductees, including entertainers Frank Sinatra and Ella Fitzgerald. (Our guest Chris Lewis participated in a Hoosier History Live show last September about Sinatra's connections to Indiana.)
Our guest Lisa Lobdell says a myth about the songbook foundation is that its archives primarily consist of Michael Feinstein's collections.
"We have grown so quickly that we don't have room for (most of) Michael's collection here," she reports. "We have some materials donated by him, but few are archival. The majority belong to our growing library collection of books, CDs, LPs, DVDs and sheet music."
The Songbook Academy also has evolved. It's a seven-day summer intensive that has been attended by high school singers from as far away as Boston and Rochester, N.Y., as well as Indiana cities like Lebanon and Winona Lake. The teenagers receive instruction in presenting themselves on stage; phrasing when they perform Great American Songbook-era music and other topics related to their performance. Their instructors have included acclaimed singer and educator Sylvia McNair, who is based in Bloomington, as well as performers based on the East and West Coasts.
"The Great American Songbook is about the diversity of our country," Feinstein emphasized to the New York Times for the 2011 article. "Many writers came from New York or even Hollywood, but they came from everywhere, including Hoagy Carmichael and Cole Porter from Indiana."
Roadtrip: "Good Enough" and Westleigh farmsteads near Peru
Guest Roadtripper Suzanne Stanis, Director of Heritage Education at Indiana Landmarks, invites us to learn about two distinctive farmsteads that sit between the Mississinewa River and the meandering Frances Slocum Trail, just outside of Peru, Ind. Both farms have family connections to Great American Songbook composer Cole Porter and reveal the story behind his name.
The bright red English barn of the Cole-Kubesch Farm proudly hails the words "Good Enough" on its gable end. As Suzanne tells the story, upon purchase of the farm in 1904, the owner's wife, Mrs. J.O. Cole, reckoned it was "good enough" for her and the name stuck.
Just down the road is an imposing Neoclassical house with large columns supporting a two-story porch. Next to the house a large barn displays the name Westleigh Farms. Although Cole Porter (whose first name pays tribute to his mother's family name) never lived in the house, he visited his parents Kate and Samuel Porter there over the years. Kate's father J.O. Cole owned the Good Enough farm and constructed the house at Westleigh for his daughter and son-in-law in 1913. Kate noted that Cole would occasionally compose music at the Westleigh piano during visits because it was so quiet. No doubt compared to his homes in Paris and New York City, the sounds of the rural farm had to be a welcome respite for Cole.
Both farms remain in the Cole-Porter families, with the current owner of Westleigh representing the sixth generation of the family.


History Mystery
Bloomington native Hoagy Carmichael is credited as the composer of the music for more than 45 songs that became hits, including such classics as "Stardust," "Georgia on My Mind" and "How Little We Know."
Since Carmichael's death in 1981, his biographers and music historians have contended that the Academy Award-winning composer also deserves credit for helping create the lyrics and titles of many of his songs.
Many of his songs were influenced by Indiana places and people, but Carmichael also composed songs about other states and cities. They include a song popular in the 1940s that extols a city during the month of June. The song, which periodically can be heard on WICR-FM (88.7), has a title featuring the city's name and a reference to June.
Question: What is the song?
Hint: The city is in a Southern state.
The call-in number is (317) 788-3314. Please do not call in to the show until you hear Nelson pose the question on the air, and please do not try to win if you have won any other prize on WICR during the last two months. You must be willing to give your first name to our engineer, you must answer the question correctly on the air and you must be willing to give your mailing address to our engineer so we can mail the prize pack to you. The prize is two passes to the Indiana History Center, courtesy of the Indiana Historical Society, a gift certificate to Story Inn in Brown County, courtesy of the Story Inn, and two passes to GlowGolf, courtesy of GlowGolf.
Prizes solicited for History Mystery contest
If your business or organization would like to contribute prizes for our History Mystery contest, we would love to have them! Ideally they fit in a standard mailing envelope, such as coupons or vouchers.
Your organization gets a mention on the air by Nelson, as well as a link to your website on our enewsletter and website! If interested, contact producer Molly Head at molly@hoosierhistorylive.org.

Nelson Price, host and historian
Molly Head, producer/project manager, (317) 927-9101
Michael Armbruster, associate producer
Cheryl Lamb, marketing and administrative manager
Richard Sullivan, senior tech consultant
Pam Fraizer, graphic designer
Garry Chilluffo, special events consultant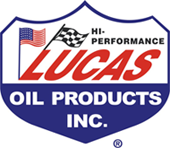 Please tell our sponsors that you appreciate their support!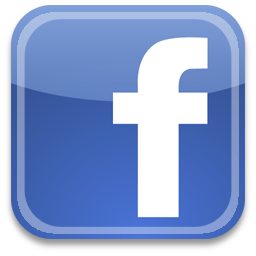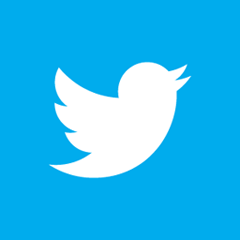 Acknowledgments to Monomedia, Visit Indy, WICR-FM, Fraizer Designs, Heritage Photo & Research Services, Henri Pensis, Chris Shoulders and many other individuals and organizations. We are an independently produced program and are self-supporting through organizational sponsorships and individual contributions. We do not receive any government funding. Visit our website to learn how you can support us financially. Also, see our Twitter feed and our Facebook page for regular updates. And thanks to the Indiana University Bicentennial for sponsoring the podcast of the "Faculty war of 1832: Early IU history" show. Any of our podcasts can be sponsored for a nominal fee.
Thank you!
We'd like to thank the following recent, new and renewal contributors whose donations help make this show possible!
Daniel Craig
In memory of Elizabeth Meyer Strain Gunn by Roz Wolen
Margaret Smith
Stacia Gorge
Robin Jarrett
June 9, 2018 - Upcoming
Roadside motels, bygone Americana: Encore presentation
(This show was originally broadcadst on May 30, 2015)
Remember the motels, cabin courts and other lodging spots that were so familiar on pre-interstate highways?
Many bit the dust long ago, but in this show Hoosier History Live explores their heyday - as well as their decline - just as many folks have been hitting the road for vacations. During our show, we even explore still-familiar chains such as Holiday Inn. But our focus is on the bygone style and architecture familiar to motorists from the 1940s through the '70s, rather than the type operated by the international conglomerate today.
Our studio guests include Jeff Kamm, who shared insights about former roadside Holiday Inns in the Indy metro area in this Historic Indianapolis article.
Jeff, a graduate of Purdue's hospitality and tourism management program, worked for 10 years managing various hotels in the Indy area; today, he works in the financial services industry.
Jeff and Nelson are joined by Joan Hostetler, founding director of the Indiana Album, who also collaborated with Nelson on the visual history book Indianapolis Then and Now and related projects; aspects of our heritage that Joan has extensively researched include roadside architecture.
Certainly the design of many roadside motels and hotels was distinctive, such as the orange and blue appearance associated with Howard Johnson Motor Lodge chain. According to our guest Jeff Kamm, the first Howard Johnson Motor Lodge opened in 1954 in Savannah, Ga.
About 30 years before that, towns during the 1920s began establishing free "auto camps" as Americans took to the roads with the boom in car ownership, Jeff notes.
Prior to - and sometimes simultaneously with - the evolution of the roadside motel came lodging spots that consisted of cabins for overnight guests clustered around a check-in office. They were known as tourist cabins or cabin courts.
According to Jeff's research, by 1956 about 500 roadside motels were scattered across Indiana. Along U.S. 40 across Indiana that year, there were 120 of the motels.
Jeff's track record in the hospitality industry includes managing properties in the Marriott and Radisson families of hotels.
The first Holiday Inn in the Indy area opened in 1960 "across from the main gate of the area's biggest attraction, the Indianapolis Motor Speedway," Jeff writes in his historicindianapolis.com article. The Holiday Inn in Speedway featured the neon green sign that became such a common sight across Indiana and the rest of the country.
His article notes that the oversized neon signs and some other once-standard features of Holiday Inns have vanished as the chain evolved.
"Drivers may recently have noticed a pile of rubble on U.S. 31 immediately south of the I-465 interchange," Jeff writes. "This is the last reminder of the Holiday Inn in the Circle City in its traditional incarnation."
In recent years, many former roadside motels across Indiana - particularly those that were locally owned - have been converted into apartments or lodging spots with extended-stay occupancies.
Remnants of a few auto camps or tourist cabins remain across Indiana, including in Hendricks County, according to our guest Jeff Kamm, who grew up in Plainfield.
Early auto camps sprang up along the Lincoln Highway in northern Indiana during the 1920s near cities such as Elkhart and Columbia City.
Along the National Road (U.S. 40), the cabins could be found near cities such as Richmond and Cambridge City.
According to Jeff, developers began building connected cabins (thereby saving on materials), which kicked off the era of the motel as the most popular roadside lodging spot. In 1946, Best Western created a "membership association" of motels.
After the opening in Indianapolis of the first Holiday Inn on West 16th Street near the speedway, the chain quickly built several other motels in the Hoosier capital. By 1967, Jeff reports, there were seven Holiday Inns in Indy, including one on Pendleton Pike and another near the site then of the city's airport.
Some of these original Holiday Inn buildings became a Motel 6 or a Classic Motor Inn before being razed. The former Holiday Inn site near the old airport, Jeff reports, "now operates as the more upscale Crowne Plaza."

© 2018 Hoosier History Live. All rights reserved.