June 16, 2018
Superhero heritage in Indiana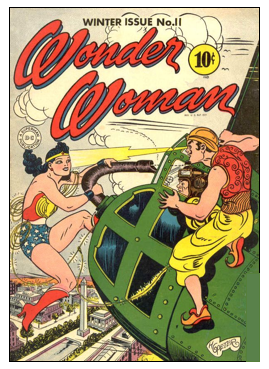 Superman, Batman, Wonder Woman, Spider-Man and other classic superheroes tend to inhabit fictional places like Krypton, Smallville and Gotham City, not Indiana.
Even so, as we note the 80th anniversary of the introduction of Superman - his debut in a 1938 comic book is regarded as the launch of the superhero phenomenon - a stack of reasons nearly a tall as a skyscraper justify showcasing the Hoosier state's association with these champions of Truth, Justice, and the American Way.
In Elkhart, the Hall of Heroes Super Hero Museum has one of the world's largest collections of superhero memorabilia. The two-story museum - built to resemble the Hall of Justice featured on the Super Friends Saturday morning cartoon show in the 1970s - has more than 60,000 comic books; they include comics from 1941 and '42 in which Captain America and Wonder Woman, respectively, made their first appearances. Other artifacts include a Batman costume worn by the late actor Adam West, who portrayed the Caped Crusader in a popular 1960s TV series; more recent memorabilia include a Shelby Cobra sports car from the movie Iron Man (2008).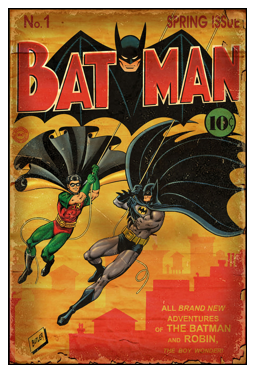 In Indianapolis, the Children's Museum has acquired one of the world's largest collections of Batman memorabilia, a portion of which is displayed in its pop culture gallery. (The collection's former owner, Indy resident Kevin Silva, was a studio guest on a Hoosier History Live show in January 2015 about Guinness World Records in Indiana.)
On June 16 - the day of our show - the Children's Museum also will open the interactive exhibit DC Super Heroes: Discover Your Superpowers, in which visitors are invited to join forces with Superman, Green Lantern, the Flash, Wonder Woman and other characters to solve problems and catch arch-villains.
For those who would dismiss superheroes as a trivial subject unworthy of examination by historians, consider the social history reflected in comic books and cartoons of various eras. The Hall of Heroes Super Hero Museum's comic book collections include a rare, World War II edition of one that's been called the "racist Superman;" its cover features the crime fighter with the wholesome reputation urging readers to "slap the Japs." Comic books from the Cold War era of the 1960s depict the Hulk and Iron Man taking on evil-doers from the former Soviet Union.
For our exploration of Indiana's connections to superhero history, Nelson's guests will be:
Allen Stewart, an Elkhart native who founded the Hall of Heroes Super Hero Museum in 2007, which has been featured on programs on the Discovery Channel and the Travel Channel as well as in nationally distributed magazines. The museum's memorabilia - which includes 10,000 toys, accessories and props and 100 pieces of artwork and animated cells in addition to the trove of comic books - has grown so rapidly that Allen is raising funds to move to a new site in Elkhart that will triple the museum's size.
And Chris Carron, director of collections at the Children's Museum. The Batman collection it acquired in 2016 includes a Gotham City license plate and phonebook from the 1966-68 ABC-TV series that starred West. The collection also has an array of gadgets marketed to promote the character such as "bat-a-rangs" (boomerangs), utility belts and a bat bike.
In the temporary DC Superheroes exhibit, which will run through Nov. 25 2018, visitors to the Children's Museum are urged to develop teamwork; for example, families can join Wonder Woman as she attempts to rescue artifacts that the villainous Cheetah has stolen from a museum of ancient history.
Home & Away magazine has described the Elkhart museum as "part roadside curiosity, part super-fan tribute and part blast from the past." In 2012, Stan Lee - the man who created some of Marvel's most popular characters and a major celebrity among superhero enthusiasts - visited the Hall of Heroes and, as our guest Allen Stewart puts it, "got us on the national radar. We just kind of exploded after that."
While exploring heroes, our show also will highlight a $38.5 million outdoor/indoor experience at the Children's Museum that salutes real-life sports notables. The Riley Children's Health Sports Legends Experience opened earlier this year on 7.5 acres with an Avenue of Greatness exhibit that highlights the stories of Indiana sports stars including Larry Bird, Oscar Robertson and Tamika Catchings. There also are immersive experiences for a range of ages in hockey, soccer, tennis, car racing (in pedal cars), golf and other sports.
The Children's Museum also is the home of the National Art Museum of Sport. The museum has more than 900 pieces of artwork - running the gamut from paintings to sculptures - of renowned athletes, including some of the Indiana legends featured on the "Avenue of Greatness." Founded in New York, the Art Museum of Sport was displayed during the 1987 Pan American Games in Indianapolis; since then, its collection has been housed at various sites in the Hoosier capital prior to its recent, permanent move to the Children's Museum.
The temporary DC Super Heroes exhibit opening at the Children's Museum has a distinctive vehicle that fans are certain to recognize: the Batmobile featured in Batman and Robin (1997), a movie version that starred George Clooney and Chris O'Donnell in the title roles.
There's also a connection between that movie and our guest Allen Stewart. Although Allen, 47, didn't have a lot of acting experience, he did screen tests for the role of Robin and says he was considered a finalist until losing the part to O'Donnell.
That blow didn't dent Allen's enthusiasm for superheroes, which he traces to his boyhood in Elkhart. At his Hall of Heroes museum, he even has created a replica of the Batcave to showcase part of his collection. From the dawn of Superman in the late 1930s, the museum also has some of the first superhero toys marketed to the Man of Steel's fans.
"I'm like Peter Pan," Allen says about his mountains of memorabilia. "I refuse to grow up."

History Mystery
Elkhart, the Indiana city that's the home of the Hall of Heroes Super Hero Museum, has long been known as a manufacturing center for recreational vehicles. But the city in northern Indiana also has been known for more than 130 years for another kind of manufacturing as well.

The mystery manufacturing is of a product may not be particularly glamorous, but it's certainly widely known - and associated with the performing arts. Several makers of this product have had manufacturing facilities in Elkhart since the late 19th Century. In fact, Elkhart often touted itself as the "nation's capital" for this product, which is used in high schools across the country.

Question: What is the product that Elkhart claims to be the "nation's capital" of?

The call-in number is (317) 788-3314. Please do not call in to the show until you hear Nelson pose the question on the air, and please do not try to win if you have won any other prize on WICR during the last two months. You must be willing to give your first name to our engineer, you must answer the question correctly on the air and you must be willing to give your mailing address to our engineer so we can mail the prize pack to you. The prize is  four tickets to the Children's Museum of Indianapolis, courtesy of the Children's Museum, and two passes to GlowGolf, courtesy of GlowGolf.
Roadtrip: Peeler Art Center and DePauw Nature Park
Guest Roadtripper Rachel Berenson Perry, Indiana State Museum Fine Arts Curator Emerita and freelance historian, tells us that Greencastle makes an ideal small-town destination for its combination of culture and nature.

Rachel suggests we begin our visit to Greencastle with a trip to the Richard E. Peeler Art Center, located in the heart of the DePauw University campus. The Art Center is currently showing Controlled Identity, a display of more than fifty diverse portraits from different time periods, as well as The Art of Data, artistic visualizations, including a compelling video, of current research in the fields of biology, chemistry, physics, geoscience, psychology, computer science and public health.

Following that brain workout, Rachel encourages us to keep physically fit with a hike in the DePauw Nature Park, where several well maintained gravel trails, from flat and easy to rugged and steep, wind around an abandoned limestone quarry and along Big Walnut Creek. What a great use for an old quarry! It's not quite the same as stumbling across the Grand Canyon, but if you've not seen it, it's certainly an unusual landscape destination for Indiana.



Prizes solicited for History Mystery contest
If your business or organization would like to contribute prizes for our History Mystery contest, we would love to have them! Ideally they fit in a standard mailing envelope, such as coupons or vouchers.
Your organization gets a mention on the air by Nelson, as well as a link to your website on our enewsletter and website! If interested, contact producer Molly Head at molly@hoosierhistorylive.org.

Nelson Price, host and historian
Molly Head, producer/project manager, (317) 927-9101
Michael Armbruster, associate producer
Cheryl Lamb, administrative manager
Richard Sullivan, senior tech consultant
Pam Fraizer, graphic designer
Garry Chilluffo, special events consultant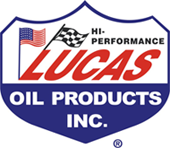 Please tell our sponsors that you appreciate their support!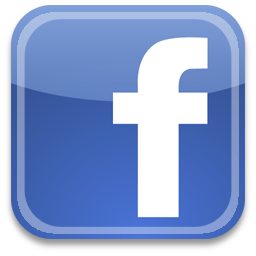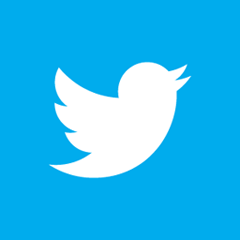 Acknowledgments to Monomedia, Visit Indy, WICR-FM, Fraizer Designs, Heritage Photo & Research Services, Henri Pensis, Chris Shoulders and many other individuals and organizations. We are an independently produced program and are self-supporting through organizational sponsorship, and by individual contribution which can easily be made at the yellow button on our newsletter or website. For organizational sponsorship, which includes logos, links, and credits in the show, contact Molly Head at (317) 927-9101 or email her at molly@hoosierhistorylive.org. Any of our podcasts can be sponsored for a nominal fee as we gear up for online distribution.
Thank you!
We'd like to thank the following recent, new and renewal contributors whose donations help make this show possible!
Daniel Craig
In memory of Elizabeth Meyer Strain Gunn by Roz Wolen
Margaret Smith
Stacia Gorge
Robin Jarrett
June 23, 2018 - Upcoming
Eagle Creek Park, Broad Ripple Park and other Indy park histories
Often touted as one of the country's largest urban parks, Eagle Creek Park in northwest Indianapolis is situated on densely wooded land that once was the secluded summer retreat and private nature preserve of a civic leader.
Broad Ripple Park has a rollicking history that dates to the early 1900s. Before he starred as Tarzan in Hollywood movies, Johnny Weissmuller won the Olympic Swimming Trials held in 1924 at an outdoor pool at the park that preceded the current pool. In July 1999, Broad Ripple Park became the site of the city's first public dog park, or "bark park," as it's called by many of its users.
Just as Indy Parks develops master plans for 62-acre Broad Ripple and Riverside Park, both bordering the White River, we will do a deep dive into their histories, as well as those of Eagle Creek and two other public parks in Marion County, Garfield Park on the southside and Skiles Test Park on the northeastside. Nelson's studio guests will be:
Tim Nation, executive director of the Peace Learning Center located at Eagle Creek. Tim has researched and does public presentations about the evolution of the sprawling park; it was created on expanses of property acquired beginning in the 1930s by J.K. Lilly Jr., a businessman and philanthropist. The park's Ornithology Center is housed in a building that once was Lilly's private library.
And Julee Jacob, a senior project manager for Indy Parks who is helping oversee the master plans for Broad Ripple and Riverside. Although both of the parks once were the settings for amusement parks - Riverside Amusement Park was a major attraction for generations of Hoosiers until its closing in 1970 - those eras won't be the focus of today's show. Julee emphasizes that both amusement parks were privately owned and not part of the city park system. And we showcased the Amusement Park History during a show in July 2011.
Instead, we will dive deeply into aspects of the parks' histories that may be unfamiliar to many listeners, including some chapters that even pre-date European settlement. According to various accounts, Native Americans - particularly the Miami and Lenape (Delaware) Indians - hunted and fished in the early 1800s on the land that later became Eagle Creek Park.
At Eagle Creek - which today has everything from hiking trails and a swimming beach to a Go Ape "treetop adventure course" - the Lilly-owned property started with 12 acres in the 1930s and had expanded to 3,000 acres by the 1950s. His estate included a lodge and a swimming pool in addition to the library, which was built with a massive vault for Lilly's cherished collections.
Garfield Park, which is considered to be the oldest park in the Indianapolis park system, traces its beginnings to 1873. The city purchased the land from civic leaders who had created a harness racetrack known as Southern Park on the site. After President James Garfield was assassinated in 1881, the park was renamed in tribute. The Garfield Park Conservatory and pagoda, which originally were built during the early 1900s, became a source of pride for southsiders and the sites of popular social events, including festive dances.
In addition to our stroll through park history, we will explore the master plans being developed by our guest Julee Jacob and her Indy Parks colleagues for Broad Ripple and Riverside. The plans involve design concepts with, as the Indianapolis Star put it, a "long-term vision" for the parks.
© 2018 Hoosier History Live. All rights reserved.