July 7, 2018
Ellis Island, immigration and Indiana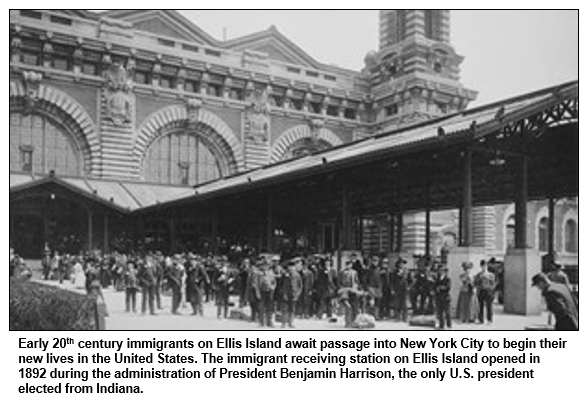 Ellis Island - the "gateway to America" for generations of immigrants - is located in New York Harbor, of course, hundreds of miles from Indiana. Even so, a little historical sleuthing reveals various connections between Ellis Island and the Hoosier state, and it is these connections which will be the focus of our show.
The receiving station for aspiring Americans now celebrated as an iconic aspect of our shared history opened on Ellis Island in 1892 during the administration of President Benjamin Harrison, so the only president elected from Indiana oversaw the lead-up to its debut. According to some estimates, about 22 million immigrants passed through Ellis Island during the years between 1892 and 1924, its peak period as the country's "door." (Ellis Island remained open as a receiving center until 1954, but during its final 30 years, limitations on immigration - and the creation of other points of entry - meant that far fewer immigrants were handled at the island.)
Not only will we explore the challenges that confronted all involved during the early Ellis Island years - immigrants often endured shockingly crude medical exams - we also will look at the waves of ethnic heritage groups that came to Indiana from the 1890s through the mid-1920s. Nelson's studio guests will be:
According to timelines in Teresa's books and in other reference sources, the 1890s through the early 1900s in Indiana was an era of heavy immigration from Eastern European countries including Poland, Hungary and Russia, as well as such Mediterranean countries as Greece and Italy. Significant percentages of the immigrants were Catholic and Jewish.
During our show, we will frame the early decades of immigration through Ellis Island by describing the waves of ethnic immigration to Indiana that preceded it, including early Irish, German, English and Scottish arrivals.
Between the 1890s and the start of World War I in 1914, many waves of immigrants came from what then was the Austro-Hungarian Empire; today, after more than a century of geopolitical shifts and cartographic reconfiguration, their countries of ancestral origin are the modern nations of Hungary, Austria, Ukraine, Belarus, Poland and Slovakia.
According to Peopling Indiana: The Ethnic Experience (IHS Press, 1996), South Bend received larger numbers of Polish immigrants than any Indiana city during this era. Many Eastern European immigrants also settled in Lake County and other northwestern Indiana counties after U.S. Steel began operations in the early 1900s. The city of Gary was founded in 1906 and became the new hometown of many mill workers, as did Whiting, East Chicago and Hammond.
Italian immigration during the late 19th and early 20th centuries included hundreds of marble-cutters who settled in southern Indiana, including the town of Bedford, to work as limestone carvers. Hoosier History Live explored this aspect of Italian immigration in 2010. Other shows that explored immigration to Indiana during the heyday of Ellis Island include our programs about Latvian and Lithuanian heritage in 2016 and Russian immigration in 2014.
Our guest Jennifer Capps will share details about crude eye examinations - with unsterilized equipment - that were imposed on immigrants during the early decades of Ellis Island as a receiving station. Federal laws called for the rejection of those who showed indications of suffering from a "loathsome or contagious disease," but the reality was that many immigrants were turned away if they displayed any hint of illness or physical impairment, according to Ellis Island Interviews: In Their Own Words (Checkmark Books, 1997).
A fire at Ellis Island burned the first receiving station to the ground in June 1897, more than four years after Harrison's presidency ended. By then, more than 1.64 million immigrants had been processed. The fire destroyed immigrant records from 1855 to 1897, including those from Castle Garden. About 200 immigrants were on the island at the time of the inferno, but all were safely evacuated. Construction began immediately of new buildings made of materials deemed fireproof.

Some history facts:
The first site proposed for the immigrant processing station was Bedloe Island (now called Liberty Island), where construction on the Statue of Liberty had been completed just a few years prior, in 1886. Because of public opposition to that proposal, nearby Ellis Island was chosen instead.
The first official to climb to the top of the Statue of Liberty was Harrison's vice president, Levi P. Morton.
As recently as 1997, more than 40 percent of the U.S. population could "trace their roots to an ancestor who came through Ellis Island," according to the Statue of Liberty-Ellis Island Foundation.

History Mystery
Ellis Island was the entry point to America for the parents of an Academy Award-winning actor who grew up in Gary, Ind. The parents of the actor - who starred in movies, TV and on Broadway - were Serbian immigrants who came through Ellis Island in the early 1900s.

The future Oscar winner was born in Chicago in 1912, but his family moved to Gary when he was 5 years old and he always considered the Indiana city to be his hometown. His father was involved in Serbian theatrical productions in Gary, contributing to the son's love for performing.

He went on to be cast - usually as a supporting actor - in some of the best-remembered movies of the 1950s. Several of the films starred Marlon Brando, including the movie for which the actor raised in Indiana won an Academy Award. During the 1970s, he starred as a police detective in a popular TV series.

Question: Who was the actor?

The call-in number is (317) 788-3314. Please do not call in to the show until you hear Nelson pose the question on the air, and please do not try to win if you have won any other prize on WICR during the last two months. You must be willing to give your first name to our engineer, you must answer the question correctly on the air and you must be willing to give your mailing address to our engineer so we can mail the prize pack to you. The prize is two tickets to Conner Prairie Interactive History Park, courtesy of Conner Prairie, and a gift certificate to Story Inn in Brown County, courtesy of Story Inn.
Roadtrip: Whitestown - Trails and Brewing
Guest Roadtripper Terry Kirts, IUPUI creative writing lecturer and Indianapolis Monthly contributing editor for food, invites us to visit Whitestown in Boone County, where the recently constructed Big Four Trail Linear Park runs along an abandoned rail line that once saw the passing of both the Lincoln inaugural train (1861) and the Lincoln funeral train (1865).
Established in 1851 about 22 miles northwest of downtown Indianapolis, the town took its name from Albert S. White, the president of the railroad that originally operated through Whitestown; White also served as U.S. Senator (1839-1845) and was a leading abolitionist in the mid-1800s.
In recent years, Whitestown has been one of Indiana's fastest growing municipalities. While much of the development that has nearly doubled the town's population in the last few years has been new construction, a movement to resurrect historic properties is gaining momentum. A prime example is Moontown Brewing Company; it opened this spring after a major renovation of the vacant 10,000-square foot Whitestown High School, which served the town's students from 1914 to 1963. Prominently featured is the former basketball court, which houses much of the brewing operation and the tasting room. The brewery lobby features a display of many trophies and other memorabilia from the high school's heyday.
To hear more about Whitestown's attractions, be sure to listen to Terry's Roadtrip report!
Nelson Price, host and historian
Molly Head, producer/project manager, (317) 927-9101
Michael Armbruster, associate producer
Cheryl Lamb, administrative manager
Richard Sullivan, senior tech consultant
Pam Fraizer, graphic designer
Garry Chilluffo, special events consultant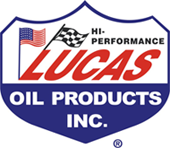 Please tell our sponsors that you appreciate their support!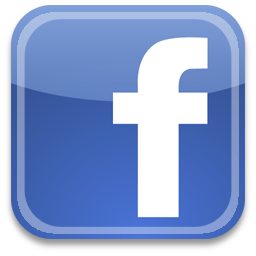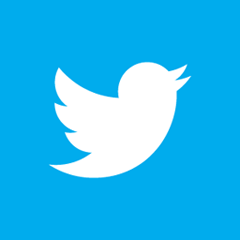 Acknowledgments to Monomedia, Visit Indy, WICR-FM, Fraizer Designs, Heritage Photo & Research Services, Henri Pensis, Chris Shoulders, Aaron Duvall, and many other individuals and organizations. We are an independently produced program and are self-supporting through organizational sponsorship, and by individual contribution at the yellow button on our newsletter or website. For organizational sponsorship, which includes logos, links, and credits in the show, contact Molly Head at (317) 927-9101 or email her at molly@hoosierhistorylive.org. And any of our podcasts can be sponsored for a nominal fee.
Thank you!
We'd like to thank the following recent, new and renewal contributors whose donations help make this show possible!
Daniel Craig
In memory of Elizabeth Meyer Strain Gunn by Roz Wolen
Margaret Smith
Stacia Gorge
Robin Jarrett
July 14, 2018 - Upcoming
Lighthouse heritage and the Eastland maritime tragedy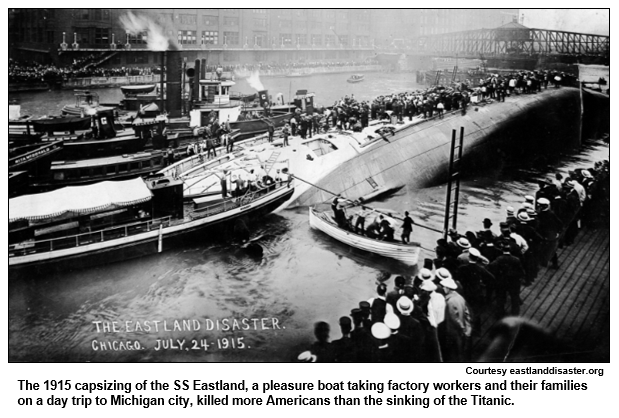 About 845 factory workers and their families aboard an excursion ship on a day trip to Michigan City, Ind., for a picnic were killed in a tragedy in July 1915 that's been mostly forgotten - even though more Americans perished that day than during the Titanic shipwreck three years earlier.
The SS Eastland, which overturned while still tied to a dock in the Chicago River, had a total of 2,501 passengers on board that day. A memorial to the Eastland victims - and exhibits about the ill-fated excursion ship - can be seen at the Old Lighthouse Museum on the historic lakefront in Michigan City.
As we explore the Eastland maritime tragedy, we will also spotlight the Indiana heritage of lighthouses that were so crucial for navigators on watercraft ranging from small boats to large cruise ships on Lake Michigan.
Jim Retseck, president of the Michigan City Historical Society, which oversees the Old Lighthouse Museum, will be Nelson's guest. The museum is located in the former Michigan City Lighthouse built in 1858 that housed a live-in lighthouse keeper until the U.S. Coast Guard took over operations in 1939. According to Jim, the definition of a lighthouse is a building in which the keeper actually resides; contemporary structures on Lake Michigan, the Ohio River and other waterways that people refer to as lighthouses should technically be called "navigational devices," Jim says, because they are unoccupied.
The best-known lighthouse keeper at the Michigan City Lighthouse was colorful Harriet Colfax, who served (and lived in) the lighthouse from 1861 until her retirement at age 80 in 1904. She climbed steep, narrow steps to the top of the structure until her final day on the job. The Chicago Tribune hailed Colfax as "the oldest, staunchest, and most reliable lighthouse keeper in the United States." She was the cousin of Schuyler Colfax, an equally colorful South Bend politician who served as U.S. vice president under President Ulysses S Grant.
The lighthouse heritage in Michigan City dates to the mid-1830s, when a "postlight" - defined as a lantern on a tall pole - was erected near the site of an initial lighthouse, a whitewashed tower built in 1837 that preceded the 1858 structure. According to the Michigan City Historical Society, the site's beacon "served as a guiding light for Great Lakes sailors for more than 100 years."
A series of anniversary events are set for later this month, including a memorial service July 21 commemorating the 103rd anniversary of the Eastland tragedy. The U.S. Coast Guard will place a wreath near the Old Lighthouse Museum, and Patricia Sutton, author of Capsized: The Forgotten Story of the SS Eastland Disaster, will speak. More information on the events is available at the Michigan City Historical Society's website.
Most of the passengers aboard the Eastland, which overturned in the Chicago River, were family members and employees of a Western Electric factory in Cicero, Ill. The company had planned a massive picnic at Michigan City, a popular destination for day trips at the turn of the century. Most of the fatalities in the Eastland disaster were passengers, unlike the sinking of the Titanic in 1912, in which scores of crew members perished as well. We explored the lives of passengers with Indiana connections aboard the Titanic on a show originally broadcast in 2010.

© 2018 Hoosier History Live. All rights reserved.