July 21, 2018
Roadside motels, bygone Americana: Encore presentation
(This show was originally broadcast on May 30, 2015)
Remember the motels, cabin courts and other lodging spots that were so familiar on pre-interstate highways?
Many bit the dust long ago, but in this show Hoosier History Live explores their heyday - as well as their decline - just as many folks have been hitting the road for vacations. During our show, we even explore still-familiar chains such as Holiday Inn. But our focus is on the bygone style and architecture familiar to motorists from the 1940s through the '70s, rather than the type operated by the international conglomerate today.
Our studio guests include Jeff Kamm, who shared insights about former roadside Holiday Inns in the Indy metro area in this Historic Indianapolis article.
Jeff, a graduate of Purdue's hospitality and tourism management program, worked for 10 years managing various hotels in the Indy area; today, he works in the financial services industry.
Jeff and Nelson are joined by Joan Hostetler, founding director of the Indiana Album, who also collaborated with Nelson on the visual history book Indianapolis Then and Now and related projects; aspects of our heritage that Joan has extensively researched include roadside architecture.
Certainly the design of many roadside motels and hotels was distinctive, such as the orange and blue associated with Howard Johnson Motor Lodge chain. According to our guest Jeff Kamm, the first Howard Johnson Motor Lodge opened in 1954 in Savannah, Ga.
About 30 years before that, towns during the 1920s began establishing free "auto camps" as Americans took to the roads with the boom in car ownership, Jeff notes.
Prior to - and sometimes simultaneously with - the evolution of the roadside motel came lodging spots that consisted of cabins for overnight guests clustered around a check-in office. They were known as tourist cabins or cabin courts.
According to Jeff's research, by 1956 about 500 roadside motels were scattered across Indiana. Along U.S. 40 across Indiana that year, there were 120 of the motels.
Jeff's track record in the hospitality industry includes managing properties in the Marriott and Radisson families of hotels.
The first Holiday Inn in the Indy area opened in 1960 "across from the main gate of the area's biggest attraction, the Indianapolis Motor Speedway," Jeff writes in his historicindianapolis.com article. The Holiday Inn in Speedway featured the neon green sign that became such a common sight across Indiana and the rest of the country.
His article notes that the oversized neon signs and some other once-standard features of Holiday Inns have vanished as the chain evolved.
"Drivers may recently have noticed a pile of rubble on U.S. 31 immediately south of the I-465 interchange," Jeff writes. "This is the last reminder of the Holiday Inn in the Circle City in its traditional incarnation."
In recent years, many former roadside motels across Indiana - particularly those that were locally owned - have been converted into apartments or lodging spots with extended-stay occupancies.
Remnants of a few auto camps or tourist cabins remain across Indiana, including in Hendricks County, according to our guest Jeff Kamm, who grew up in Plainfield.
Early auto camps sprang up along the Lincoln Highway in northern Indiana during the 1920s near cities such as Elkhart and Columbia City.
Along the National Road (U.S. 40), the cabins could be found near cities such as Richmond and Cambridge City.
According to Jeff, developers began building connected cabins (thereby saving on materials), which kicked off the era of the motel as the most popular roadside lodging spot. In 1946, Best Western created a "membership association" of motels.
After the opening in Indianapolis of the first Holiday Inn on West 16th Street near the speedway, the chain quickly built several other motels in the Hoosier capital. By 1967, Jeff reports, there were seven Holiday Inns in Indy, including one on Pendleton Pike and another near the site then of the city's airport.
Some of these original Holiday Inn buildings became a Motel 6 or a Classic Motor Inn before being razed. The former Holiday Inn site near the old airport, Jeff reports, "now operates as the more upscale Crowne Plaza."
Prizes solicited for History Mystery contest
If your business or organization would like to contribute prizes for our History Mystery contest, we would love to have them! Ideally they fit in a standard mailing envelope, such as coupons or vouchers.
Your organization gets a mention on the air by Nelson, as well as a link to your website on our newsletter and website! If interested, contact producer Molly Head at molly@hoosierhistorylive.org. 
Nelson Price, host and historian
Molly Head, producer/project manager, (317) 927-9101
Michael Armbruster, associate producer
Cheryl Lamb, administrative manager
Richard Sullivan, senior tech consultant
Pam Fraizer, graphic designer
Garry Chilluffo, special events consultant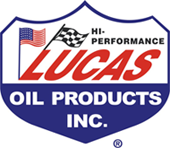 Please tell our sponsors that you appreciate their support!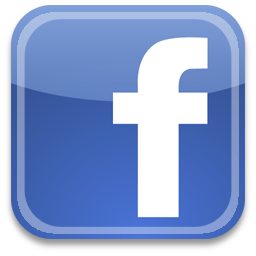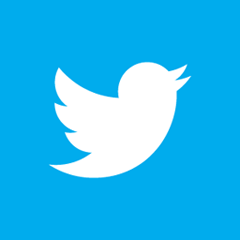 Acknowledgments to Monomedia, Visit Indy, WICR-FM, Fraizer Designs, Heritage Photo & Research Services, Henri Pensis, Chris Shoulders, Aaron Duvall, and many other individuals and organizations. We are an independently produced program and are self-supporting through organizational sponsorship, and by individual contribution at the yellow button on our newsletter or website. For organizational sponsorship, which includes logos, links, and credits in the show, contact Molly Head at (317) 927-9101 or email her at molly@hoosierhistorylive.org. And any of our podcasts can be sponsored for a nominal fee.
Thank you!
We'd like to thank the following recent, new and renewal contributors whose donations help make this show possible!
Daniel Craig
In memory of Elizabeth Meyer Strain Gunn by Roz Wolen
Margaret Smith
Stacia Gorge
Robin Jarrett
July 28, 2018 - Upcoming
Wawasee and Maxinkuckee: resort lakes in northern Indiana
As the two largest natural lakes in Indiana, they have been the scenic locations of summer homes for more than 100 years, with vacation lodging options ranging from waterfront mansions to cottages and bungalows. They've also attracted their share of celebrities and even notorious characters.
Lake Wawasee, southeast of the town of Syracuse in Kosciusko County, and Lake Maxinkuckee - with the town of Culver (Marshall County) near its shores - share glacial origins along with most of the lakes of northern Indiana. (Lake Monroe in southern Indiana is larger than either of the two, but it is man-made.)
Col. Eli Lilly, founder of the pharmaceutical business that eventually became an international giant, and his descendants have had summer homes at Wawasee since the late 19th century. A lavish hotel at the lake, The Spink, hosted visitors including Al Capone and Hollywood notables like Bud Abbott and Lou Costello. Originally built in 1926, the Spink was sold to a Catholic order in the 1940s and remodeled to become a seminary; it later served as a boarding school and was eventually remade into condominiums in the 1980s.
At Lake Maxinkuckee, several generations of the Vonnegut family from Indianapolis enjoyed summer homes. Reflecting on boyhood summers there, Kurt Vonnegut Jr. called the lake "my Aegean Sea" and "my Eden lost." Other famous Hoosiers, including composer Cole Porter and novelist Booth Tarkington, also visited friends or spent summers at Lake Maxinkuckee homes. Tarkington even wrote part of his first bestseller, The Gentleman from Indiana (1899), there.
Two Native American tribes lived along the shores of the lakes since at least the early 1800s.
Miami Indians lived on the Lake Wawasee site that later became the location of the Spink Hotel. Potawatomi Indians lived at Lake Maxinkuckee, which occupies about 1,800 acres of spring-fed water and is 88 feet deep at its deepest point.
Two guests with lifelong involvements with the resort lakes will join Nelson in studio:
Fort Wayne native Charles Braun, the attorney who hosts Legally Speaking, the WICR-FM call-in legal advice show, will share insights about Lake Wawasee. Over a span of nearly 100 years, five generations of the Braun family have rented or owned property on Lake Wawasee. For many years, Charles' mother owned a condo at the former Spink Hotel.
And Culver native Jeff Kenney, the archives manager for the Culver Academies Museum, who regularly provides historical commentary on boat tours of Lake Maxinkuckee.
"Maxinkuckee is one of the most studied lakes in the world, thanks largely to the work of biologists Evermann and Clark, whose massive, two-volume study published in the early 1920s is still taught today in classes related to freshwater biology," Jeff says.
Culver Military Academy, the private, college-prep high school, is located at Lake Maxinkuckee, of course, but we will save the bulk of the school's history for a show down the road. We've got plenty to dive into with the resort lakes, where history continues to unfold. A cover story in this month's issue of Indianapolis Monthly magazine noted that at Lake Wawasee, the historic Oakwood Resort has recently reopened, reporting, "The 125-year-old lodge hosts a salon, spa and the Pier Restaurant , with a great view of Wawasee's many expensive boats."
Referring to Kurt Vonnegut's affection for Lake Maxinkuckee, the magazine notes: "The author couldn't have fabricated a more scenic locale in his novels . . . Indiana's second-largest natural body of water offers shoreline restaurants, well-lit trails and a small town full of boutiques."
© 2018 Hoosier History Live. All rights reserved.