October 13, 2018
Have you heard of The Hoosier Hot Shots?
With percussion instruments that included a makeshift washboard and a stage routine punctuated by comic banter between their musical numbers, they were nationally known entertainers from the 1920s through the mid-1940s.
The Hoosier Hot Shots were regulars on National Barn Dance, one of the most popular radio shows in the country, broadcast on WLS-AM in Chicago. They were featured as a novelty act in Western movies starring Gene Autry and slapstick comedies with the Three Stooges. They were headliners in vaudeville venues and recorded much of their music at Gennett Studios in Richmond, Ind., which launched the recording careers of many American jazz, blues, country and gospel stars during the era.
The three primary members of the Hot Shots band were Otto "Gabe" Ward, who was born in Knightstown and grew up in Elwood, and two brothers, Ken and Paul "Hezzie" Trietsch, who hailed from the small town of Arcadia in Hamilton County. The Indiana State Museum periodically has exhibited Gabe Ward's clarinet and Hezzie's unusual washboard instrument, which he made by hand; the exhibits also have included vintage posters for some of their 21 movies.
As we turn our spotlight on the colorful and quirky Hoosier Hot Shots, Nelson will be joined in studio by Todd Gould, a senior producer/director at WTIU-TV in Bloomington and a broadcasting instructor at Indiana University. For three years, Todd and his WTIU colleagues have been working on a documentary about Gennett, where, in addition to the Hot Shots, emerging stars like Hoagy Carmichael, Louis Armstrong and Jelly Roll Morton recorded. (Hoosier History Live explored the impact of the recording history made at Gennett Studios on a show in 2013.)

In an article about the Hoosier Hot Shots in an upcoming issue of Traces, the Indiana Historical Society's magazine, Todd writes:

"During two of the most tumultuous times in our nation's history, the Great Depression and World War II, Americans found comfort in the silly songs and crazy antics of a band from the flatlands of central Indiana ... Their sound and lyrics were unlike anything Americans in the early 20th century had ever heard before."

A sample lyric from a Hot Shots song:

From the Indies to the Andes in his undies
And he never took a shave except on Mondays
He didn't eat a thing but chocolate sundaes
'Twas a very, very daring thing to do.

In addition to Todd Gould, Nelson will be joined in-studio by Hamilton County historian David Heighway, who has researched the deep roots of the Trietsch family in the county. Ken Trietsch (rhymes with "beach") played the guitar and banjo while Hezzie played the washboard - as well as cowbells, horns, pie tins and, as Todd puts it in his Traces article, "other assorted gear that looked more at home in a farmhouse kitchen than on a stage."
Periodically during our show, we plan to feature brief excerpts of the Hoosier Hot Shots' recordings to give listeners a flavor of their distinctive routines.
Their signature line was a question - "Are you ready, Hezzie?" - posed by Ken Trietsch to his jokester brother just as the Hot Shots were about to kick off a routine.
Ken (1903-1987) and Hezzie (1905-1980) Trietsch came from a musical family in Hamilton County of five sons, all of whom played multiple instruments.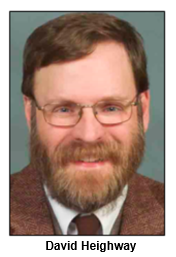 They met Gabe Ward (1904-1992) in the 1920s when all of them became members of the Rube Band, a vaudeville troupe known for playing "wildly extemporaneous, comical versions of the day's popular songs," according to Todd's article in Traces. After the Rube Band dissolved, the three Hoosiers eventually started performing on radio with the Hot Shots name.
Major success followed on National Barn Dance, which also launched the careers of Gene Autry, Patti Page and other entertainers. By the mid-1930s, the Hoosier Hot Shots had added a fourth member, Illinois native Frank Kettering, who played the bass fiddle, organ, piccolo and other instruments.
Among the quartet's most popular songs was Whistlin' Joe from Kokomo. According to Todd's article, the song was one of several Hot Shots' tunes featuring the names of Indiana towns.
During World War II, the Hoosier Hot Shots joined USO tours of North Africa and Italy. (Kettering, though, was drafted. He was replaced by a series of musicians who also weren't from Indiana.) The band's popularity waned by the early 1960s.
Click on the links below to listen to samples of songs from the Hoosier Hot Shots catalogue:
Roadtrip: Eleutherian College
Guest Roadtripper Mark Furnish invites listeners to join him on a journey to learn about the short but significant life of Eleutherian College, one of only three institutions in antebellum Indiana to provide education regardless of race or gender.
Located in Lancaster Township of Jefferson County, only ten miles north of the Ohio River and the slave state of Kentucky, the school actively enrolled black students from throughout the South between 1848 and 1861, brazenly defying Indiana's "Negro Exclusion Law" of 1852, which prohibited the migration of free African Americans into the state.
As Mark explains, "The school was the product of a community of white abolitionists, largely but not exclusively New England in origin and Baptist in faith, who battled slavery for roughly thirty years by means legal and illegal, including working closely with free blacks and whites throughout the region as part of the Underground Railroad." Mark wrote a dissertation on Eleutherian College while completing a PhD at Purdue University
The nonprofit organization Historic Eleutherian College Inc. was established in 1994 to restore the original building and educate the public about its historical significance. Those interested in witnessing first-hand this important site of African-American history in Indiana can do so by contacting the organization and making an appointment to see it in person.
History Mystery
Not only did two of The Hoosier Hot Shots grow up in Hamilton County, so did the breeder who initially owned and trained Trigger, the horse who became famous in Hollywood. Last January, Hamilton County historian David Heighway was among our guests when Hoosier History Live explored the Indiana roots of Trigger's owner, Noblesville native Roy Fletcher Cloud.

Although Trigger is eternally associated with Roy Rogers, the celebrity stallion initially appeared in a classic move in 1938 that didn't star the cowboy actor. The movie wasn't a Western; in fact, it wasn't even set in the United States. And Trigger was known then by his original name, Golden Cloud.

Question: What was the classic movie in which the stallion made his debut before becoming Roy Rogers' faithful steed?

Hint: In the mystery movie, the horse was ridden by Olivia de Havilland.

The call-in number is (317) 788-3314. Please do not call in to the show until you hear Nelson pose the question on the air, and please do not try to win if you have won any other prize on WICR during the last two months. You must be willing to give your first name to our engineer, you must answer the question correctly on the air and you must be willing to give your mailing address to our engineer so we can mail the prize pack to you. The prizes this week are four tickets to the International Festival, Nov. 8 through 10 at the Indiana State Fairgrounds, courtesy of the Nationalities Council of Indiana, and a pair of tickets to the Indiana History Center, courtesy of the Indiana Historical Society.

Nelson Price, host and historian
Molly Head, producer/project manager, (317) 927-9101
Michael Armbruster, associate producer
Cheryl Lamb, administrative manager
Richard Sullivan, senior tech consultant
Pam Fraizer, graphic designer
Garry Chilluffo, special events consultant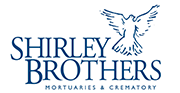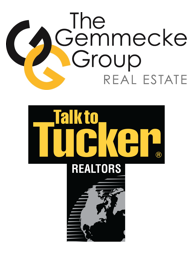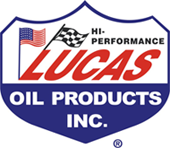 Please tell our sponsors that you appreciate their support!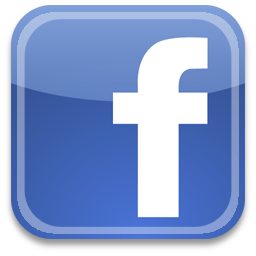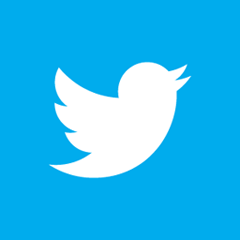 Acknowledgments to Monomedia, Visit Indy, WICR-FM, Fraizer Designs, Heritage Photo & Research Services, Henri Pensis, Chris Shoulders, Aaron Duvall, and many other individuals and organizations. We are an independently produced program and are self-supporting through organizational sponsorship, and by individual contribution at the yellow button on our newsletter or website. For organizational sponsorship, which includes logos, links, and credits in the show, contact Molly Head at (317) 927-9101 or email her at molly@hoosierhistorylive.org. And any of our podcasts can be sponsored for a nominal fee.
Thank you!
We'd like to thank the following recent, new and renewal contributors whose donations help make this show possible!
Dave and Theresa Berghoff
Ann S. Frick
Adam Rickert 
Carol Bacon
Robin Jarrett 

 
October 20, 2018 - upcoming
How to get teens to care about historic buildings
A former grocery store built in 1870 in the town of Ferdinand in Dubois County is, to say the least, unimpressive looking.
The three-story structure on Main Street has few distinctive features other than a blue awning out front. It has stood vacant for more than a decade following a series of retail and commercial uses, and its weathered exterior conveys the long period of neglect. In addition to serving as a grocery store, over the years the structure has housed a fertilizer and lawn mower business and an express lube oil change service.
Even so, two students at Forest Park High School chose the 19th century building, one of the oldest in Ferdinand, as the structure they would most like to see creatively re-used. In a video and an essay, the teens trace the history of the building back to its construction; the lot it is located on was initially owned by the Catholic priest who founded the town.
The teens envision a range of ideas for creatively repurposing the former grocery, including converting it into a café. Another of their ideas reimagines it as a town hall housing the mayor's office and a museum about Ferdinand's heritage.
Melissa Martin, managing director of Great Towns Inc., an Indianapolis-based non-profit, put together the competition at the high school in order to generate enthusiasm for historic preservation among teenagers. The contest was a pilot project Melissa hopes to replicate in towns across the state.
To share advice about how to spark interest among young people in historic buildings, Melissa will join Nelson as a studio guest. So will Brent Mather, an Indianapolis-based architect and architectural historian. As a principal with R&B Architects, he works with developers in small communities across the state, including projects focusing on adaptive reuse and historic preservation.
Teens often are apathetic about old buildings that may have seen their glory days unfold generations ago. To some young people, a historic distinction can seem irrelevant.
"But if there is an emotional connection," Melissa says, "all of a sudden a place can take on new significance."
© 2018 Hoosier History Live. All rights reserved.