October 20, 2018
How to get teens to care about historic buildings
A former grocery store built in 1870 in the town of Ferdinand in Dubois County is, to say the least, unimpressive looking.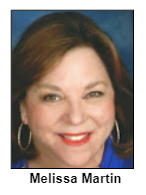 The three-story structure on Main Street has few distinctive features other than a blue awning out front. It has stood vacant for more than a decade following a series of retail and commercial uses, and its weathered exterior conveys the long period of neglect. In addition to serving as a grocery store, over the years the structure has housed a fertilizer and lawn mower business and an express lube oil change service.
Even so, two students at Forest Park High School chose the 19th century building, one of the oldest in Ferdinand, as the structure they would most like to see creatively re-used. In a video and an essay, the teens trace the history of the building back to its construction; the lot it is located on was initially owned by the Catholic priest who founded the town.
The teens envision a range of ideas for creatively repurposing the former grocery, including converting it into a café. Another of their ideas reimagines it as a town hall housing the mayor's office and a museum about Ferdinand's heritage.
Melissa Martin, managing director of Great Towns Inc., an Indianapolis-based non-profit, put together the competition at the high school in order to generate enthusiasm for historic preservation among teenagers. The contest was a pilot project Melissa hopes to replicate in towns across the state.
To share advice about how to spark interest among young people in historic buildings, Melissa will join Nelson as a studio guest. So will Brent Mather, an Indianapolis-based architect and architectural historian. As a principal with R&B Architects, he works with developers in small communities across the state, including projects focusing on adaptive reuse and historic preservation.
Teens often are apathetic about old buildings that may have seen their glory days unfold generations ago. To some young people, a historic distinction can seem irrelevant.
"But if there is an emotional connection," Melissa says, "all of a sudden a place can take on new significance."
Melissa has been involved in preservation efforts since the 1970s, when she helped with the renovation of historic homes in the Lockerbie neighborhood of downtown Indianapolis.
Roadtrip: Johnny Appleseed's grave in Fort Wayne
Guest Roadtripper and Fort Wayne author and historian Randy Harter suggests we take a trip to visit the grave of Johnny Appleseed in Fort Wayne. Randy is also the founder of Fort Wayne Food Tours.
Although his life has become the stuff of legend, John Chapman (AKA Johnny Appleseed) was a real person, Randy assures us. Chapman was born in 1774 in Massachusetts and planted his first apple tree nursery in 1797, in Warren County, Pennsylvania. He spent the next 48 years planting a series of apple tree nurseries throughout Pennsylvania, Ohio and Indiana, helping pioneers in the "western lands" get a head start on establishing their farms by selling them sapling apple trees.
Chapman seems to have first arrived in Fort Wayne around the late 1820s; from then on he was in and out of the area, tending the appletree nurseries he had established nearby in Indiana and Ohio. Just one example of his prodigious planting: His nursery in Eel River Township (near Fort Wayne) contained 15,000 apple trees, all planted by hand from seed.
John Chapman died at age 70 and was buried in what is now known as Johnny Appleseed Park in Fort Wayne. In addition to paying your respects to the man whose tombstone proclaims "He Lived for Others," you can take advantage of various recreational opportunities at Johnny Appleseed Park. These include camping, boating and access to the delightful Rivergreenway Trail, a "linear park" that offers 25 miles of pathway for hiking and biking along the rivers of Fort Wayne and New Haven, Ind.
Bring a picnic lunch on your excursion , and be sure to include some apples - or better yet, apple cider!
History Mystery
Ferdinand, the Dubois County town of about 2,100 people, is the hometown of a public figure in Indiana who is the subject of this week's History Mystery.

Her father ran a jewelry store in Ferdinand, and she graduated in the 1970s from Forest Park High School, the school currently attended by the students who have proposed creative ways to repurpose a historic building in town, the focus of this week's show.

In 2012, the public figure from Ferdinand was elected to a top post in state government. She resigned four years later to take a statewide leadership position in education.

Question: Who is the public figure and leader in state government whose hometown is Ferdinand?

Hint: She was a studio guest on Hoosier History Live in 2014.

Please do not call in to the show until you hear Nelson pose the question on the air, and please do not try to win if you have won any other prize on WICR during the last two months. You must be willing to give your first name to our engineer, you must answer the question correctly on the air and you must be willing to give your mailing address to our engineer so we can mail the prize pack to you. The prizes this week are four tickets to the International Festival, Nov. 8 through 10 at the Indiana State Fairgrounds, courtesy of the Nationalities Council of Indiana, a pair of tickets to GlowGolf, courtesy of GlowGolf, and a gift certificate to Story Inn in Brown County, courtesy of Story Inn.
Singing the praises of the Hoosier Hot Shots
Luddite learns to listen to history podcasts
Retired independent bookstore owner Kathleen Angelone of tells us that her children taught her how to listen to history podcasts on her phone.


"It's easy" she says. "It's a great thing to do when you are walking, lying down, or cleaning the house. Also, you don't have to think too much."


Other than Hoosier History Live podcasts, Kathleen's favorites are The History Chicks, Stuff You Missed in History Class, Ridiculous History and The Bowery Boys, which is about New York City.

Long term proprietor of Bookmamas in Irvington, Kathleen intended to close the shop in March of this year so that she could retire. She was delighted when Indianpaolis writer Elysia Smith offered to purchase the business, which reopened this summer under the name Irvington Vinyl and Books.


Nelson Price, host and historian
Molly Head, producer/project manager, (317) 927-9101
Michael Armbruster, associate producer
Cheryl Lamb, administrative manager
Richard Sullivan, senior tech consultant
Pam Fraizer, graphic designer
Garry Chilluffo, special events consultant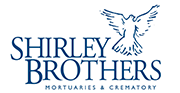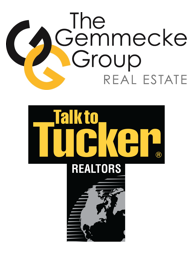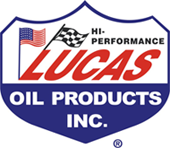 Please tell our sponsors that you appreciate their support!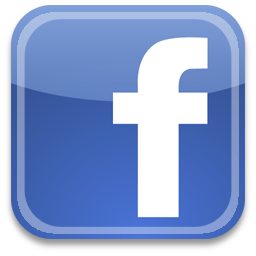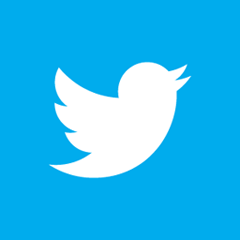 Acknowledgments to Monomedia, Visit Indy, WICR-FM, Fraizer Designs, Heritage Photo & Research Services, Henri Pensis, Chris Shoulders, Aaron Duvall, and many other individuals and organizations. We are an independently produced program and are self-supporting through organizational sponsorship, and by individual contribution at the yellow button on our newsletter or website. For organizational sponsorship, which includes logos, links, and credits in the show, contact Molly Head at (317) 927-9101 or email her at molly@hoosierhistorylive.org. And any of our podcasts can be sponsored for a nominal fee.
Thank you!
We'd like to thank the following recent, new and renewal contributors whose donations help make this show possible!
Kathleen Angelone
Stacia Gorge
Teresa Baer

 
October 27, 2018 - upcoming
Halloween heritage in Irvington
A direct link to the neighborhood's namesake, author Washington Irving (who featured the creepy Headless Horseman character in his short story "The Legend of Sleepy Hollow"), has never been conclusively proven as the explanation. Whatever the reason, Irvington on the eastside of Indianapolis is considered to be one of the most Halloween-focused neighborhoods in the entire country.
The multi-event Historic Irvington Halloween Festival - which recently was named "best neighborhood festival of the year" by Indianapolis Star readers - is only one aspect of the spooky doings. On typical Friday and Saturday evenings in October, more than 200 people - once, as many as 400 - are led by historian Al Hunter on an Irvington Ghost Tour. Neighborhood houses - which have a vast range of architecture and styles, from Italianate, Second Empire and Queen Anne to bungalows and Sears kit homes - are festooned with cobwebs, skeletons, black cats with illuminated orange eyes and other ghoulish decorations.
There's even a coffin race. A Halloween parade and street fair. And a costume contest for dogs as well as people.
Back on Halloween night in 1927, a parade of masked adults and children on East Washington Street - along with scores of revelers and onlookers - became "the largest gathering in Irvington's history up to that time," according to Steve Barnett, executive director of the Irvington Historical Society.
Steve, who also is the official historian of Marion County, will be among Nelson's studio guests to share insights about the evolution of the Halloween heritage in Irvington. Our guests also will include Don Flick, an Irvington-based architect, and Kathy Tindall, who has helped organize the Historic Irvington Halloween Festival for more than 40 years.
Founded in 1870 as a village, Irvington was annexed into Indianapolis in 1902. "The best-known and oldest celebration is the Halloween festival," according to Historic Irvington (Arcadia Publishing, 2008) by Julie Young. Haunting tales gradually developed about many of the neighborhood's homes, including a cottage once rented by serial killer H.H. Holmes (of Devil in the White City infamy). In 1894, Holmes lived in Irvington following his murder spree during the 1893 Chicago World's Fair in Chicago.
Some history facts:
During Halloween season last year, Al Hunter, the author who leads the ghost tours, was a guest on Hoosier History Live for a show about H.H. Holmes and his Indianapolis connections.
Irvington and neighborhood landmarks like the Irving Theater aren't the only place names derived from literary notables. Streets that pass through the neighborhood include Hawthorne Lane, named in honor of Nathaniel Hawthorne, author of The Scarlet Letter, and Emerson Avenue, named after poet Ralph Waldo Emerson.
According to our guest Steve Barnett, a Halloween celebration in 1946 that included a window painting competition drew more than 9,000 people. Judges for the parade that year included then-Governor Henry Schricker (whose trademark was a white hat) and Wilbur Shaw, the three-time winner of the Indianapolis 500.

© 2018 Hoosier History Live. All rights reserved.