October 27, 2018
Halloween heritage in Irvington
A direct link to the neighborhood's namesake, author Washington Irving (who featured the creepy Headless Horseman character in his short story "The Legend of Sleepy Hollow"), has never been conclusively proven as the explanation. Whatever the reason, Irvington on the eastside of Indianapolis is considered to be one of the most Halloween-focused neighborhoods in the entire country.
The multi-event Historic Irvington Halloween Festival - which recently was named "best neighborhood festival of the year" by Indianapolis Star readers - is only one aspect of the spooky doings. On typical Friday and Saturday evenings in October, more than 200 people - once, as many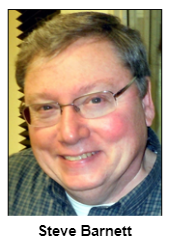 as 400 - are led by historian Al Hunter on an Irvington Ghost Tour. Neighborhood houses - which have a vast range of architecture and styles, from Italianate, Second Empire and Queen Anne to bungalows and Sears kit homes - are festooned with cobwebs, skeletons, black cats with illuminated orange eyes and other ghoulish decorations.
There's even a coffin race. A Halloween parade and street fair. And a costume contest for dogs as well as people.
Back on Halloween night in 1927, a parade of masked adults and children on East Washington Street - along with scores of revelers and onlookers - became "the largest gathering in Irvington's history up to that time," according to Steve Barnett, executive director of the Irvington Historical Society.
Steve, who also is the official historian of Marion County, will be among Nelson's studio guests to share insights about the evolution of the Halloween heritage in Irvington. Our guests also will include Don Flick, an Irvington-based architect, and Ron Huggler, an Irvington resident who has boyhood memories of a Halloween window-painting tradition when it began after World War II.
Founded in 1870 as a village, Irvington was annexed into Indianapolis in 1902. "The best-known and oldest celebration is the Halloween festival," according to Historic Irvington (Arcadia Publishing, 2008) by Julie Young. Haunting tales gradually developed about many of the neighborhood's homes, including a cottage once rented by serial killer H.H. Holmes (of Devil in the White City infamy). In 1894, Holmes lived in Irvington following his murder spree during the 1893 Chicago World's Fair in Chicago.
Some history facts:
During Halloween season last year, Al Hunter, the author who leads the ghost tours, was a guest on Hoosier History Live for a show about H.H. Holmes and his Indianapolis connections (click here to listen to the podcast of that show, which also featured guest Libby Cierzniak).
Irvington and neighborhood landmarks like the Irving Theater aren't the only place names derived from literary notables. Streets that pass through the neighborhood include Hawthorne Lane, named in honor of Nathaniel Hawthorne, author of The Scarlet Letter, and Emerson Avenue, named after poet Ralph Waldo Emerson.
According to our guest Steve Barnett, a Halloween celebration in 1946 that included a window painting competition drew more than 9,000 people. Judges for the parade that year included then-Governor Henry Schricker (whose trademark was a white hat) and Wilbur Shaw, the three-time winner of the Indianapolis 500.
Some of the ghost stories highlighted during Al Hunter's tours date back to the era when Irvington was the home of Butler University. From the mid-1870s until the 1920s, when Butler moved to its present home on the north side of Indy, the university was located in Irvington. Many of the neighborhood's spacious houses were built for Butler faculty members.
The Bona Thompson Memorial Center on University Avenue, which was built in 1903 as Butler's library, is the setting for one of Al's ghost stories. Today, the Bona Thompson houses the Irvington Historical Society and is the setting for exhibits and events, including a recent talk about Frankenstein. Mary Shelley's classic novel is celebrating its 200th anniversary and is the focus of special events across the state, many initiated by Indiana Humanities.
Frankenstein's monster - along witches, goblins, mummies and vampires - are typical sites in Irvington during Halloween season. So is the occasional Headless Horseman. According to Historic Irvington, 19th Century civic leader Jacob Julian, a co-founder of Irvington, named the village-turned-neighborhood after Washington Irving at the suggestion of his daughter. Irving was the Julian family's favorite author.
Roadtrip: Allison House in Nashville, Brown County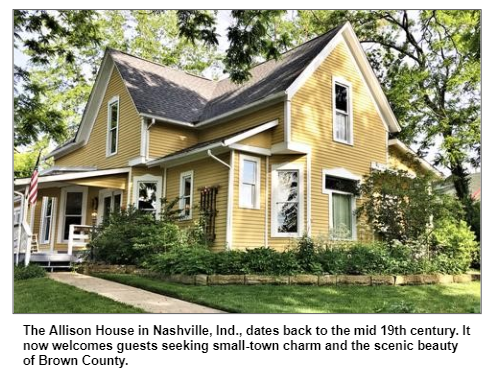 Guest Roadtripper and food and travel writer Jane Ammeson suggests a visit to the Allison House, a charming historic home and inn in downtown Nashville, Ind., that welcomes guests who want to enjoy the quiet charm of the town and scenic rolling hills of Brown County.

The Allison House was built in 1865 and was owned by Alonzo Allison, who purchased the Brown County Democrat in 1884. Newspaper ink must have run in the blood of the Allison family, because Alonzo's father, Captain George W. Allison, was editor and publisher of the Jacksonian newspaper in Nashville until March 1883.

Alonzo's wife Jane Allison, nicknamed Jennie and known to Nashville residents as "Grandma," taught school and also ran the Lively Corner, a local millinery store. The Allisons raised their children in the large home, located on the northwest corner of Jefferson and Franklin streets.
Now known as the Allison House Inn, the home was recently purchased by Tonya Figg and her husband Ted Deckard, whose family has a long history in Brown County. If you visit the inn, Tonya and Ted can make suggestions for places to eat, backroad studio tours, art galleries featuring local and heritage artists, as well as the many outdoor activities offered by nearby Brown County State Park.
If getting away from the busy-ness of daily life sounds like the cure for what ails you, this Roadtrip is one you won't want to miss!



History Mystery
Major warnings were issued for Halloween activities 100 years ago in Indianapolis. In 1918, a range of warnings and restrictions - particularly on outdoor activities and public gatherings with large crowds - were typical in many American cities.

During October 1918, World War I was still underway, although nearing conclusion. But the war wasn't the reason for the restrictions and warnings involving that year's Halloween festivities.

Question: What was the reason?

Please do not call in to the show until you hear Nelson pose the question on the air, and please do not try to win if you have won any other prize on WICR during the last two months. You must be willing to give your first name to our engineer, you must answer the question correctly on the air and you must be willing to give your mailing address to our engineer so we can mail the prize pack to you.The prizes this week are four tickets to the International Festival, Nov. 8 through 10 at the Indiana State Fairgrounds, courtesy of the Nationalities Council of Indiana, a pair of tickets to the Indiana History Center, courtesy of the Indiana Historical Society, and a gift certificate to Story Inn in Brown County, courtesy of Story Inn.

Luddite learns to listen to history podcasts
Retired independent bookstore owner Kathleen Angelone of tells us that her children taught her how to listen to history podcasts on her phone.

"It's easy" she says. "It's a great thing to do when you are walking, lying down, or cleaning the house. Also, you don't have to think too much."

Other than Hoosier History Live podcasts, Kathleen's favorites are The History Chicks, Stuff You Missed in History Class, Ridiculous History and The Bowery Boys, which is about New York City.
Long term proprietor of Bookmamas in Irvington, Kathleen intended to close the shop in March of this year so that she could retire. She was delighted when Indianpaolis writer Elysia Smith offered to purchase the business, which reopened this summer under the name Irvington Vinyl and Books.
Kathleen has agreed to advise Hoosier History Live with its online distribution project. "I'm your demographic," she says. Thanks for the help, Kathleen!
Nelson Price, host and historian
Molly Head, producer/project manager, (317) 927-9101
Michael Armbruster, associate producer
Cheryl Lamb, administrative manager
Richard Sullivan, senior tech consultant
Pam Fraizer, graphic designer
Garry Chilluffo, special events consultant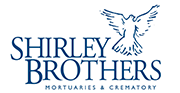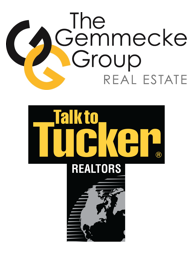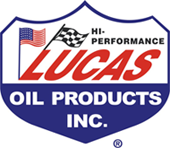 Please tell our sponsors that you appreciate their support!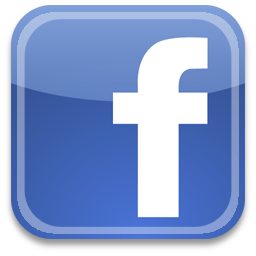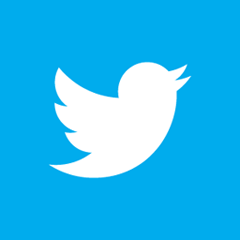 Acknowledgments to Monomedia, Visit Indy, WICR-FM, Fraizer Designs, Heritage Photo & Research Services, Henri Pensis, Chris Shoulders, Aaron Duvall, and many other individuals and organizations. We are an independently produced program and are self-supporting through organizational sponsorship, and by individual contribution at the yellow button on our newsletter or website. For organizational sponsorship, which includes logos, links, and credits in the show, contact Molly Head at (317) 927-9101 or email her at molly@hoosierhistorylive.org. And any of our podcasts can be sponsored for a nominal fee.
Thank you!
We'd like to thank the following recent, new and renewal contributors whose donations help make this show possible!
Kathleen Angelone
Stacia Gorge
Teresa Baer
Linda Gugin and Jim St. Clair

 
November 3, 2018
Covered bridges across Indiana: encore presentation
Indiana was once a land of wooden covered bridges. From 1820 to 1922, more than 600 covered bridges were built across the Hoosier state.
Today, about 90 of these historic gems remain.
To explore them, Nelson's studio guests are two past presidents of the Indiana Covered Bridge Society: Margaret Smith of Indianapolis and Larry Stout of Rush County. Larry helped spearhead the restoration of the historic Moscow Covered Bridge, which had been demolished by a tornado. This is an encore of a show originally broadcast on Oct. 22, 2011.
Some fun facts, courtesy of Margaret:
The Medora Covered Bridge in Jackson County is, at 434 feet, the longest covered bridge in the nation.
The Edna Collins Covered Bridge in Putnam County - the last covered bridge built in the state - is said to be haunted. Folklore has it that the bridge, constructed in 1922 across Little Walnut Creek, is haunted by the ghost of a little girl. As the story goes, she enjoyed swimming in the creek but drowned while doing so at night not long after the bridge was built.
The Ramp Covered Bridge at the north entrance to Brown County State Park is the only two-lane covered bridge in Indiana. This bridge, which crosses Salt Creek, has another claim to fame: It's the oldest covered bridge still standing in Indiana. In 1838, the bridge was built in Putnam County. During the 1930s, it was moved with the creation of the state park in Brown County.
The heyday of covered-bridge construction was the 1880s. Bridges were covered to protect their flooring and interior from the elements.
Parke County, which is known as the "Covered Bridge Capital of the World," has 31 covered bridges that remain. The annual Parke County Covered Bridge Festival brings thousands of visitors to the county in far-western Indiana.
In Rush County, a tornado that roared through in 2008 tossed the Moscow bridge (built in 1886) into the Flatrock River. Reconstructed using 30 percent of its original wood, the Moscow Covered Bridge reopened with a community celebration in September 2010.
Indiana Landmarks has honored our guest Larry Stout, president of Rush County Heritage and a resident of the village of Gowdy, with the Servaas Award for lifetime achievement. His preservation efforts extend far beyond covered bridges, but his county - as well as Parke and Putnam counties - is particularly known for them.
Why those counties? Although there were several builders of covered bridges across Indiana, the three generally considered to have been the most significant were two historic bridge builders based in Rockville in Parke County (the businesses of J.J. Daniels and Joseph A. Britton), as well as the firm run by A.M. Kennedy (and later by his sons and grandsons) in Rushville.
© 2018 Hoosier History Live. All rights reserved.