November 17, 2018
Cryptology, kindergarten and farmwife advice: Hoosier visionaries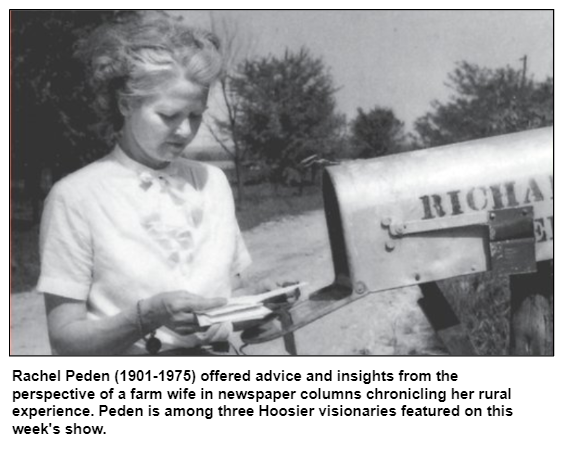 A master decoder of secret messages from foreign governments wouldn't seem to have any connection to an early advocate for free kindergarten.
Or to a columnist who offered insights about the challenges of running a farm.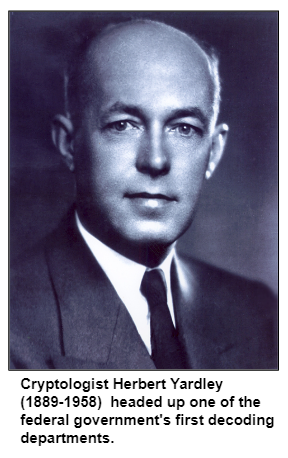 The link between the three people: All were Hoosiers who became pioneering figures in their endeavors. And, during the course of the Hoosier state's history, all three made an impact beyond Indiana.
The cryptologist was Herbert Yardley (1889-1958), a native of Worthington in western Indiana who headed up one of the federal government's first decoding departments, which became known as the "Black Chamber." Yardley is credited with decoding telegrams from Japan, the Soviet Union and other nations during the 1910s and '20s. Thanks to the decoding of sophisticated diplomatic missives, the U.S. won major concessions from Japan during a 1921 naval disarmament conference.
The kindergarten visionary was Eliza Blaker (1854-1926), who started free preschools for low-income families in Indianapolis during the 1880s. She also founded a training school for kindergarten teachers, influencing hundreds of educators in Indiana - and beyond, because the teaching methodology at what was known as "Mrs. Blaker's College" inspired preschool teachers in other states as well. In 1930, Blaker's school was absorbed into Butler University.
The newspaper columnist who offered advice and insights from the perspective of a farm wife was Rachel Peden (1901-1975), who lived on a farm near Bloomington. For nearly 30 years beginning in the 1940s, she wrote newspaper columns chronicling her rural experience: "The Hoosier Farm Wife Says" ran in the Indianapolis Star, while "The Almanac of Poor Richard's Wife" ran in a Muncie newspaper. Peden used the pen names "Mrs. RFD" and "The Hoosier Farmwife." She also wrote books that were nationally distributed and often drew on the experiences of her rural neighbors.
Yardley, Blaker and Peden are among 40 notable Hoosiers whose impact is described in Indiana Originals (Arcadia Publishing), a new book by Ray Boomhower, senior editor at the Indiana Historical Society. Ray, who will be Nelson's studio guest, describes the notables as "bold visionaries."
The son of a railroad telegrapher in Worthington, Yardley initially took up that occupation before becoming a master cryptologist. With him at the helm, the Black Chamber - officially called the American Cryptographic Bureau - decoded more than 45,000 telegrams "from the governments of such major powers as Great Britain, France, Germany, Japan,
Spain, China and the Soviet Union," Ray writes in Indiana Originals. Although the Black Chamber shut down in 1929, Yardley eventually used his skills to become a national expert in the card game poker. (His book The Education of a Poker Player, initially published in 1957, went through 12 printings of the hardback edition alone.)
Just as Yardley didn't invent cryptology or poker, Blaker did not originate the idea of kindergarten, which began in Germany during the 1830s. But she became a Midwest pioneer, initially organizing women to set up a free kindergarten on the near-westside of Indy in 1881. The next year, she opened the Kindergarten Normal Training School, later known as the Teachers College of Indianapolis.
During a 44-year period, Ray writes, Blaker "oversaw the education of thousands of youngsters and provided training for thousands of preschool teachers." She crusaded to give young children instruction that was, to use Blaker's phrase, "character forming."
By the time Blaker died in 1926, Peden was an editor at Farm Life, a nationally distributed magazine based in Spencer, Ind., that had one million subscribers, according to Indiana Originals.
After the magazine shut down during the Great Depression, Peden and her husband started a cattle, corn, hay and silage farm on Maple Grove Road near Bloomington. Her first book, Rural Free: A Farm Wife's Almanac of Country Living, was published in 1961.
Please note: Due to a UIndy pre-game show for the football team's NCAA Division II playoff game, this Hoosier History Live show will be a 30-minute program.
Roadtrip: Civil War monument in Greencastle
Guest Roadtripper Jinsie Bingham of Greencastle, retired radio station owner and member of the Broadcasters Hall of Fame, invites us to visit the city's Civil War monument in Forest Hill Cemetery.
The monmument depicts a soldier majestically facing west, toward the rising sun, symbolically looking toward the future.
"But he's been cleaned up," says Jinsie. The monument had deteriorated over the years since it was dedicated in 1870. Repairs were spearheaded by the Heritage Preservation Society of Putnam County, and the monument was rededicated in a ceremony in July of this year.
As reported by the Banner Graphic, the rededication ceremony took inspiration from the original dedication of the memorial in 1870, "with a mix of civilian and military participants marking the occasion."
In addition to speakers from local education and government institutions, the ceremony was solemnized by the "presentation of colors, the firing of volleys and the playing of taps," conducted by the state chapter of the Sons of Union Veterans of the Civil War.
Known as "Uncle Blue" by locals, the monument is unusual as a war memorial in that it shows a seated soldier facing west and gazing to the future. The soldier also appears to be guarding the many Putnam County Civil War veterans buried around him.
History Mystery
A famous American inventor got his start as a teenage telegrapher in Indiana, just like cryptologist Herbert Yardley, whose career is among those featured on this show. The future inventor - who achieved international fame - was born in Ohio in 1847 and spent much of his childhood and adolescence in Michigan. As a teenager, though, he worked as a telegraph operator in Fort Wayne and Indianapolis.
He was fired from his jobs in both cities, however, including one at Union Depot, the predecessor in Indianapolis of the Union Station railroad hub, when he was 17.
The early job troubles in Indiana did not discourage the young inventor, who moved out of state and later reaped enormous success. By the time he died in 1931, he held more than 1,000 patents. Later in life, he primarily was based out of New Jersey, with a winter home in Fort Myers, Fla.
Question: What future inventor was fired as a teenage telegraph operator in two Indiana cities?
Please do not call in to the show until you hear Nelson pose the question on the air, and please do not try to win if you have won any other prize on WICR during the last two months. You must be willing to give your first name to our engineer, you must answer the question correctly on the air and you must be willing to give your mailing address to our engineer so we can mail the prize pack to you.The prizes this week are four tickets to the Indiana History Center, courtesy of the Indiana Historical Society, and four tickets to GlowGolf, courtesy of GlowGolf.
Cataloging the influence of Sears Roebuck on Indiana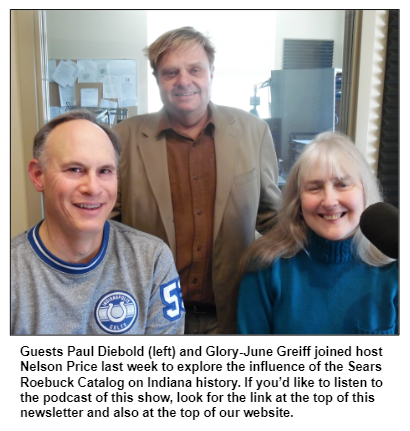 People are talking about Hoosier History Live!
"Hoosier History really is 'Live'--and 'Lively' as well. The program brings to new audience the delight and wisdom that comes with knowing more of our past and our connections as Hoosiers."
James H. Madison
Emeritus History Professor
Indiana University
Prizes sought for History Mystery
Want to reach thousands of sophisticated, intelligent Hoosier History Live listeners?
If your business or organization would like to contribute prizes for our History Mystery question, please email molly@hoosierhistorylive.org or give her a call at (317) 927-9101.
We love prizes that can easily fit in a business envelope, such as tickets or vouchers. Your business or organization gets a mention on the air by our host, as well as a mention and link in this newsletter and on our website.
Nelson Price, host and historian
Molly Head, producer/project manager, (317) 927-9101
Michael Armbruster, associate producer
Cheryl Lamb, administrative manager
Richard Sullivan, senior tech consultant
Pam Fraizer, graphic designer
Garry Chilluffo, special events consultant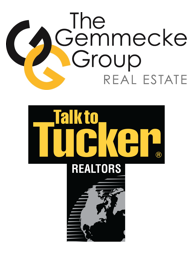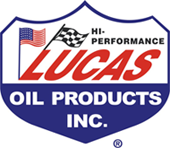 Please tell our sponsors that you appreciate their support!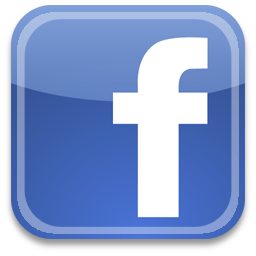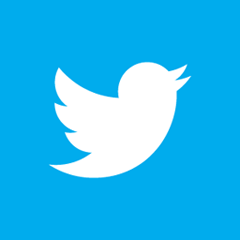 Acknowledgments to Monomedia, Visit Indy, WICR-FM, Fraizer Designs, Heritage Photo & Research Services, Henri Pensis, Chris Shoulders, Aaron Duvall, and many other individuals and organizations. We are an independently produced program and are self-supporting through organizational sponsorship, and by individual contribution at the yellow button on our newsletter or website. For organizational sponsorship, which includes logos, links, and credits in the show, contact Molly Head at (317) 927-9101 or email her at molly@hoosierhistorylive.org. And any of our podcasts can be sponsored for a nominal fee.
Thank you!
We'd like to thank the following recent, new and renewal contributors whose donations help make this show possible!
Kathleen Angelone
Stacia Gorge
Teresa Baer
Linda Gugin and Jim St. Clair
Tom and Linda Castaldi
Jinsie Bingham
James H. Madison

 
November 24, 2018
Artwork inspired by Indy city history
As a boy in Detroit during the late 1960s, Kipp Normand was introduced to Indianapolis by listening to radio broadcasts of the Indianapolis 500.
"I thought, 'How marvelous . . . a city obsessed with speed,'" Kipp recalls.
Since moving to the Hoosier capital in 1990, he has delved into the city's history. Kipp also has become a well-known multimedia artist who, as he puts it, makes "box constructions, collage and assemblage using castoff materials and found objects." Much of the artwork is inspired by episodes in city history, ranging from the triumphant and colorful to the shameful.
To explain how Indy's history has inspired his artwork - and share details about the heritage of his adopted hometown - Kipp will be Nelson's in-studio guest. His city history-inspired artwork recently was exhibited at the Harrison Center for the Arts,where Kipp has a studio. His artwork includes:
An image of Major Taylor, the Indianapolis native who became a superstar bicycle racer during the 1890s, on a box of breakfast cereal. The artwork inspires contemplation about endorsements and other commercial opportunities that were unavailable to Taylor (1878-1932), an African-American who encountered racial prejudice in his hometown and elsewhere. He died penniless in the charity ward of a Chicago hospital.

A collage depicting White City Amusement Park, a spectacular but short-lived entertainment center in Broad Ripple during the early 1900s. The amusement park closed after a massive fire in 1908 that began in its Mystic Cave attraction. (Eventually, another entertainment center, Broad Ripple Amusement Park, opened on the site, lasting until the 1940s. It generated much less public excitement than White City.)

And a collage of images about the dominance of the Ku Klux Klan during the 1920s in the city and state. Hoosier History Live explored the era - during which political leaders, including the governor and the Indianapolis mayor, were beholden to the Klan - on a show in 2010.
"I want to encourage you to become historians of this city," Kipp addressed his artwork's viewers in an statement about his recent exhibit. He told NUVO, the alternative newspaper: "This is an opportunity to tell the stories of Indianapolis. The familiar stories and those that ought to be familiar."


© 2018 Hoosier History Live. All rights reserved.