December 1, 2018
Cumberland Gap and Hoosier pioneers
What would a site near the junction of Kentucky, Virginia and Tennessee have to do with Indiana's early heritage?
More than you might expect! But to understand the connection, a little geographical history is needed.
The Cumberland Gap is a pass in the Cumberland Mountains in far-southeastern Kentucky that many early pioneers of European heritage used to reach the wilderness territory that would later be known as Indiana, where they established settlements on the frontier. For many decades before Europeans' arrival, Native Americans also had been using the narrow passageway through the mountain range, which otherwise posed a nearly insurmountable challenge to those traveling by foot, horseback or wagon.
In the spirit of the early adventurers, our show will explore a range of aspects related to the Cumberland Gap - also known as the Cumberland Pass - and the travelers who came through it. Our guide will be Nelson's studio guest, Ron Morris, a history professor at Ball State University. An avid hiker, Ron has visited the gap several times and researched the history associated with those who used it as a gateway to what was then called "the West," including the frontier lands that became the state of Indiana.
In regard to the pioneers' westward push through the Cumberland Gap, Ron notes that "What they were doing was illegal initially," citing a 1763 royal proclamation issued by the British that decreed that land beyond the Cumberland Mountains was to remain the territory of Native Americans.
Many of the early settlers who traveled through the Cumberland Gap were of Scotch-Irish heritage, Ron says. They are people who came (or whose ancestors came) from Scotland to northern Ireland, including the Ulster area, before they crossed the Atlantic to settle in the Carolinas, Pennsylvania, Virginia and other eastern parts of what eventually became the United States.
Among those who used the Cumberland Gap to explore the west was Kentucky frontiersman and folk hero Daniel Boone (1734-1820). His younger brother, Squire Boone (1744-1815), spent the final years of his life in far-southeastern Indiana; he is buried in a cave that bears his name in Harrison County.
Our guest Ron Morris lives in the far-eastern Indiana town of Centerville in a historic home on the Old National Road (now U.S. 40). He has been a Hoosier History Live guest several times, most recently for a show in 2017 about Indiana State Forests.
Some history facts:
Roadtrip: Lobolly Swamp and the Limberlost Wetlands
Guest Roadtripper Kathleen Angelone invites us to join her on a trip to the Loblolly Swamp, part of the Limberlost Wetlands made famous by Hoosier author, naturalist and feminist Gene Stratton Porter.
Kathleen suggests we begin our visit at the Limberlost State Historic Site in Geneva, where we can gather information on the area and tour Porter's home. For visitors who call ahead and are willing to pay a fee, a naturalist offers a guided hike through the Limberlost Wetlands.
Sadly, much of the rich ecological habitat of the original Loblolly Swamp was lost in the late 19th and early 20th centuries due to draining and exploitation by farming, timber, and gas and oil production - which Gene Stratton Porter fought with little success.
More recent preservation and restoration efforts have proven more successful: between 1700 and 1800 acres have been reclaimed as a wetlands nature preserve. And if you're a wildlife enthusiast, you're in for a treat: the area is a great place to watch spring and fall migrations - which include a variety of ducks, birds and monarch butterflies, among other wildlife. Short Eared Owls winter in the area.
Be sure to listen to Kathleen's Roadtrip report to hear all about the area's connection to Gene Stratton Porter's novel Girl of the Limberlost, which, by the way, JK Rowling (of Harry Potter fame) listed as one of her five favorite and most influential books.
Sounds like we're in for a magical Roadtrip!


History Mystery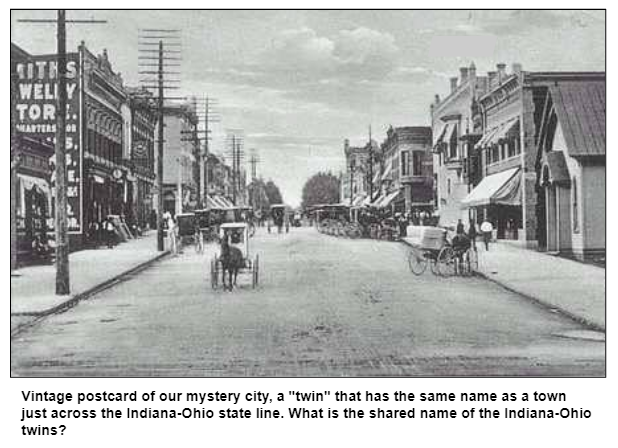 The Indiana town of Cumberland, founded in the 1830s, straddles two counties. Part of the town is in far-eastern Marion County, and the other part is in Hancock County.
Much further east, another Indiana town has a "twin city" just across the state line in Ohio. The Indiana and Ohio towns have identical names. Both towns play up their adjacent relationship on the border of the two states. They even host a joint festival called State Line Heritage Days.
Question: What is the shared name of the adjacent Indiana and Ohio towns?
Please do not call in to the show until you hear Nelson pose the question on the air, and please do not try to win if you have won any other prize on WICR during the last two months. You must be willing to give your first name to our engineer, you must answer the question correctly on the air and you must be willing to give your mailing address to our engineer so we can mail the prize pack to you. The prizes this week are four tickets to the Indiana History Center, courtesy of the Indiana Historical Society, and a gift certificate to the Story Inn in Brown County, courtesy of the Story Inn.
Prizes sought for History Mystery
Want to reach thousands of sophisticated, intelligent Hoosier History Live listeners?
If your business or organization would like to contribute prizes for our History Mystery question, please email molly@hoosierhistorylive.org or give her a call at (317) 927-9101.
We love prizes that can easily fit in a business envelope, such as tickets or vouchers. Your business or organization gets a mention on the air by our host, as well as a mention and link in this newsletter and on our website.

Nelson Price, host and historian
Molly Head, producer/project manager, (317) 927-9101
Michael Armbruster, associate producer
Cheryl Lamb, administrative manager
Richard Sullivan, senior tech consultant
Pam Fraizer, graphic designer
Garry Chilluffo, special events consultant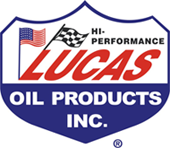 Please tell our sponsors that you appreciate their support!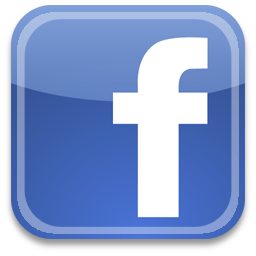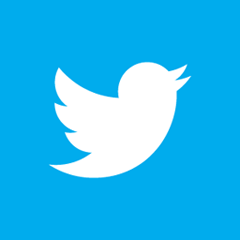 Acknowledgments to Monomedia, Visit Indy, WICR-FM, Fraizer Designs, Heritage Photo & Research Services, Henri Pensis, Chris Shoulders, Aaron Duvall, and many other individuals and organizations. We are an independently produced program and are self-supporting through organizational sponsorship, and by individual contribution at the yellow button on our newsletter or website. For organizational sponsorship, which includes logos, links, and credits in the show, contact Molly Head at (317) 927-9101 or email her at molly@hoosierhistorylive.org. And any of our podcasts can be sponsored for a nominal fee.
Thank you!
We'd like to thank the following recent, new and renewal contributors whose donations help make this show possible!
Kathleen Angelone
Stacia Gorge
Teresa Baer
Linda Gugin and Jim St. Clair
Tom and Linda Castaldi
Jinsie Bingham
James H. Madison

 
December 8, 2018 - coming up
Iconic signs across Indiana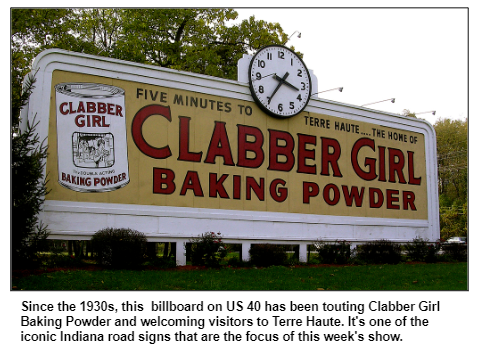 For 60 years in Indianapolis, a signboard has been showcasing weekly puns and wordplay submitted by the general public and employees of OneAmerica, formerly American United Life Insurance (AUL). A pun on the marquee of the signboard at the 38-story One America Tower in downtown Indy during Halloween season: "Swiss and Gouda screamed when they saw the Muenster."
Since the 1930s, a billboard on US 40 as motorists approach Terre Haute has been touting Clabber Girl Baking Powder and welcoming visitors to the city, which, the sign notes, lies five minutes ahead. The billboard - among the oldest in Indiana - is temporarily down for restoration work by Rose-Hulman Institute of Technology, which has purchased the sign and surrounding property from the Hulman family of Terre Haute. Founded in 1899 by Terre Haute business and civic leader Tony Hulman, Clabber Girl Corp. erected roadside billboards during the 1930s to help make the brand a household name.
The OneAmerica/AUL signboard, which announced its first message in 1958, and the Clabber Girl billboard will be among iconic signs across Indiana that Hoosier History Live will explore during our show. Nelson's studio guests will be:
Lou Ann Baker, public relations director for OneAmerica, the life insurance, retirement and employee benefits company. It has received more than 10,000 suggestions during 60 years of signboard puns and wordplay; those that make it to the signboard range from humorous and witty to downright groan-worthy. Another example: "I'd rather check my Facebook than face my checkbook."
And Steve Brady, vice president of advancement at Rose-Hulman. Rose-Hulman has hired a Terre Haute-based artist to restore the Clabber Girl billboard, which is 44 feet long and features a large electric clock. According to Rose-Hulman officials, the vintage sign was one of the first electric billboards in the country.
In addition to the studio guests, our show will include phone-in reports about other iconic signs in Indiana. They will include a sign in the Clinton County town of Colfax that promoted a bygone restaurant famous for its fried catfish. Although Miller's Restaurant - which drew patrons from across the state - closed more than 18 years ago, its promotional sign remains as a Colfax landmark.
The signboard tradition at then-AUL began when the company was headquartered in a building on Fall Creek Parkway on the northeast side of Indy. According to the company, the first signboard apologized to motorists for inconveniences caused by construction of the headquarters building. An early signboard pun dealt with safe driving: "Avoid that rundown feeling - Obey stop signs."
During our show, listeners will be invited to call in and describe their favorite iconic signs across Indiana. The WICR-FM studio's phone number is 317-788-3314.
© 2018 Hoosier History Live. All rights reserved.