December 15, 2018
Town history of Santa Claus, Ind., and children's letters
Since the mid-1800s, a Spencer County town located in far-southwestern Indiana has been named Santa Claus.
The town's post office is the only one in the world with the Santa Claus name, according to the Indiana Historical Society. Every yuletide season, thousands of children write letters to Santa that find their way to the town. Letters are answered by community volunteers - known as as "elves" - at the Santa Claus Museum & Village, which opened within the town in 2006.
To explain the history of the town, the museum and the handling of the children's letters, Spencer County civic leader Pat Koch, the founder of the Santa Claus Museum & Village, will join Nelson by phone. In 2012, the town's original post office and a historic church were moved to the museum site, creating a "village" with exhibits that include a collection of children's letters dating to the Great Depression of the 1930s.
The town itself was platted in 1846 and originally called Santa Fe, according to the historical society. When the town sought to establish a post office, the request was denied because a town named Santa Fe already had been established elsewhere in Indiana. So Spencer County residents agreed to change the town name to Santa Claus; in 1856, the U.S. Postal Service approved the application for its post office.
Mrs. Koch, 87, grew up in the area. Her father, Jim Yellig, was the long-time Santa Claus at the Santa Claus Land theme park that opened in 1946. Today, the expanded theme park has broadened its focus and is known as Holiday World and Splashin' Safari.
At the Santa Claus Museum, the "village" includes a statue of Santa Claus that's 22 feet tall. The historic church, which was built in 1889, is open for tours. In 2014, the hard-working "elves" responded to more than 24,000 letters. In addition to being sent from across the United States, letters are written by children in Germany, Japan, France and elsewhere overseas.
Although the town's historic post office was built in 1856, the tradition of answering children's letters began much later. It was started during the 1920s by the town's postmaster, according to the Santa Claus Museum. The epistolary "Elves" were first organized in 1976 by Mrs. Koch, her father and other civic leaders.
Mrs. Koch also was a key figure in establishing St. Nicholas Catholic Church in the town of Santa Claus. As a young woman, she had been a Catholic nun and also worked as a nurse. She left the religious order, married the late Bill Koch, an entrepreneur whose family had started Santa Claus Land, and raised the couple's five children.
The towering Santa Claus statue was built in 1935 and made of concrete. It stands near the re-located historic church, which has a steeple that rises 70 feet. Officially called German Evangelical St. Paul's Church, it is popularly known as "the Santa Claus Church."

Roadtrip: Mounds State Park and Anderson, Ind.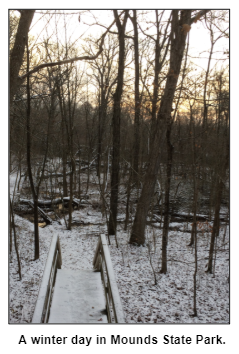 Public historian Glory-June Greiff tells us that she loves to go to Mounds State Park in the winter, snow or no snow. The bare trees make it easier to see the wonderful earthworks, built by prehistoric residents of the area known as the Adena-Hopewell people.
Another big draw to Mounds in winter: birds. Topping the list are pileated woodpeckers, the large, red-crested members of the Picidae family of birds that live in great abundance in the woods there. Glory-June assures us that even if you don't see any (which would be surprising), she can guarantee you'll hear their shrieking cries!
The winter woods around Mounds offer other avian delights as well. It wouldn't be winter in Indiana without the bright red flash of cardinals flitting about the leafless undergrowth.
And in December you're likely to see and hear sandhill cranes flying high overhead, too.
If you're hungry after trekking around the rugged terrain of the park, Glory-June recommends The Lemon Drop, just a short distance west on Mounds Road. It's charmingly retro - not by fashion, but because it's barely changed since it opened its doors in Anderson in 1954. They feature lemon shakes - yum!
Their specialty is the onion burger (an onion surrounded with hamburger meat) but they also have delicious tenderloin, grilled or breaded. And you won't find this in very many places: they have a juke box that plays 45s with a variety of music for every generation. A model train runs just below the ceiling to add to the festive atmosphere.
"Be aware, though," Glory-June warns potential Roadtrippers about space limitations: "The Lemon Drop is tiny, seating only 27!"
History Mystery
The southern Indiana town of Santa Claus - which original residents during the mid-1800s wanted to call Santa Fe - is not the state's only community to undergo an early name change.

Others have included a rural village founded in the 1830s that initially was named Bethlehem. Just as with Santa Fe, the name had to be changed to avoid confusion with a pre-existing community of that same name.

So the second village of Bethlehem in Indiana changed its name in 1874.

Today, the former rural village is a major city.

Question: What is the Indiana city that began as a village named Bethlehem?

Please do not call in to the show until you hear Nelson pose the question on the air, and please do not try to win if you have won any other prize on WICR during the last two months. You must be willing to give your first name to our engineer, you must answer the question correctly on the air and you must be willing to give your mailing address to our engineer so we can mail the prize pack to you.The prizes this week are two tickets to the Benjamin Harrison Presidential Site in Indianapolis' Old Northside, where you can explore Holidays with the Harrisons, courtesy of Benjamin Harrison Presidential Site, and a gift certificate to Story Inn in Brown County, courtesy of Story Inn.



Hoosier History Live podcasts are now available at the Apple iTunes store!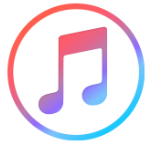 We've been providing podcasts of Hoosier History Live for a couple of years, posting links to recent shows at the top of each newsletter and on the weekly update to our website. Listeners tell us they love the opporunity to listen to the show at a time that's convenient for them; our fans also share the link to the podcast with friends who might be interested.

Those who like to subscribe to podcasts can now find us in the Apple iTunes store as well - just open your iTunes app and search on Hoosier History Live. We're working to get listed on all the major podcast providers as well; send us an email if your favorite one doesn't carry us, and we'll make sure it gets posted there. We'll keep posting podcast links on our newsletter and website as before. And if you're looking for a podcast from a 2017 or 2018 show, just go to the Archive page on our website and you'll the podcast link posted right below the show's title.

Thanks to associate producer Mick Armbruster for heading up our online distribution project. Our growing availability as a podcast and on iTunes is great news for our sponsors as well. More media reach!

New to podcasts? All you need is a computer or smartphone, and you can listen to radio shows (and more!) wherever and whenever you want. Confused by the new-fangled technology? Check out this guide to podcasts, provided by Wired Magazine.



Coming Soon: Our 11th anniversary party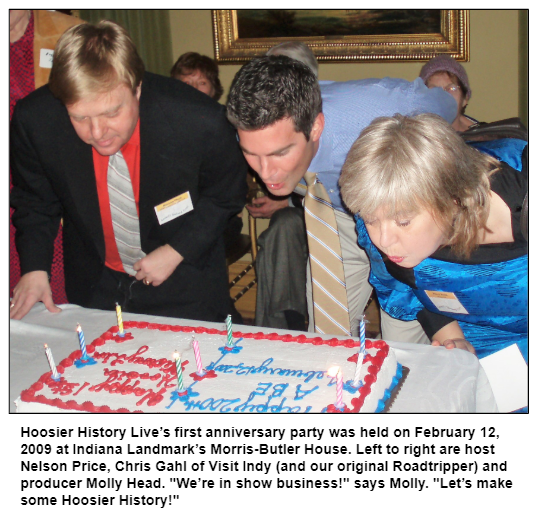 Mark your calendars for our annual bash, hosted by our friends at Indiana Landmarks! The party will be held Thursday February 28 from 5:00 to 7:30 pm at Indiana Landmarks Center, 1201 N. Central Avenue, Indianapolis, IN 46202. Come as you are, or (better yet!) dress in historic garb as your favorite character from the past.
More details to come!
Nelson Price, host and historian
Molly Head, producer/project manager, (317) 927-9101
Michael Armbruster, associate producer
Cheryl Lamb, administrative manager
Richard Sullivan, senior tech consultant
Pam Fraizer, graphic designer
Garry Chilluffo, special events consultant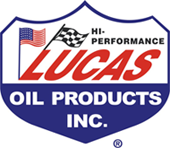 Please tell our sponsors that you appreciate their support!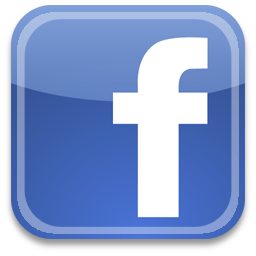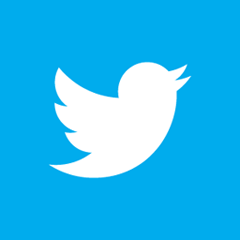 Acknowledgments to Monomedia, Visit Indy, WICR-FM, Fraizer Designs, Heritage Photo & Research Services, Henri Pensis, Chris Shoulders, Aaron Duvall, and many other individuals and organizations. We are an independently produced program and are self-supporting through organizational sponsorship, and by individual contribution at the yellow button on our newsletter or website. For organizational sponsorship, which includes logos, links, and credits in the show, contact Molly Head at (317) 927-9101 or email her at molly@hoosierhistorylive.org. And any of our podcasts can be sponsored for a nominal fee.
Thank you!
We'd like to thank the following recent, new and renewal contributors whose donations help make this show possible!
Kathleen Angelone
Stacia Gorge
Teresa Baer
Linda Gugin and Jim St. Clair
Tom and Linda Castaldi
Jinsie Bingham
James H. Madison
Theresa and Dave Berghoff

 
December 22, 2018 - coming up
Rock and roll across 1960s Indiana with Jimmy Mack: encore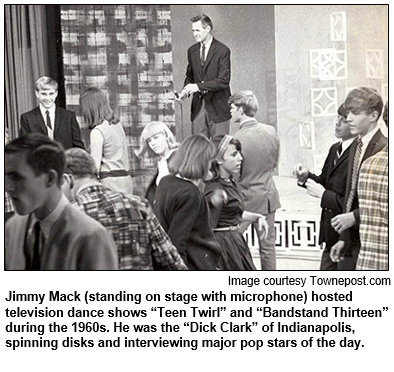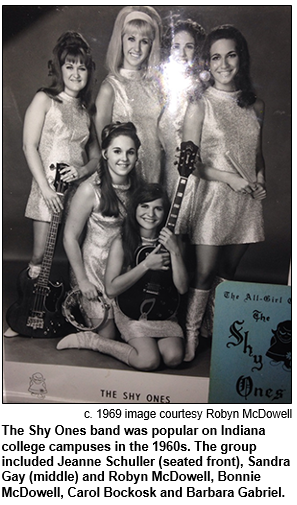 Across the Indiana landscape during the 1960s, there may not have been much surf and sand of the sort celebrated in the music of The Beach Boys. But there were plenty of garage bands, rock and roll concerts by national touring groups and jam-packed venues for the music that was captivating Hoosier teenagers during the era.
At center stage for much of the era that we will explore during this encore show (originally aired on Dec. 10, 2016) was Jimmy Mack, the host of Bandstand 13, a popular teen dance show broadcast on Channel 13 (then WLWI, now WTHR) from 1965 through 1969. His show was modeled on Dick Clark's American Bandstand.
Jimmy Mack was 94 years old when he participated as one of Nelson's guests on this show. This year, he turned 96 and moved into a retirement community in Indianapolis.
In addition to hosting his TV show during the 1960s, he was a well-known disc jockey and appeared at concert venues to play records before nationally known groups performed. In the mid-1960s, he was even at the Fairgrounds Coliseum for an appearance by the Rolling Stones.
During this show, you will be fascinated by our trio of guests as they share details about everything from a native Hoosier who is the widow of the lead singer for the Dave Clark Five and a rollicking Jimi Hendrix concert in Muncie in 1968 to Hoosier dance bands like the Workmon of Anderson, the Chosen Few of Muncie, the Boys Next Door of Indianapolis and the Teen Tones of South Bend.
Nelson and his guests also embark on radio road trips to explore venues of rock and roll concerts during the 1960s, including the Indiana State Fairground Coliseum, Indiana Beach on Lake Shafer and the Allen County War Memorial Coliseum in Fort Wayne.
In addition to Jimmy Mack, the guests are:
David Humphrey, a freelance writer-photographer based in Pendleton who is the author of The Golden Years of Rock and Roll in the Hoosier State (M.T. Publishing Co.). David grew up in Anderson and remembers sneaking into a teen dance when he was 10 years old to hear The Chalets, a regionally popular rock and roll group based in his hometown..
And Robyn McDowell, who joined the Shy Ones, an all-female pop rock group, about a year after graduating from North Central High School in 1968. Robyn's sister Bonnie also was a member of the Indy-based group, which enjoyed an enthusiastic following on college campuses. Robyn is the daughter of Jimmy Mack, whose real name is Jimmy McDowell.<
"During the golden years of rock and roll in the Hoosier state, there seemed to be a continuous flow of concerts to attend, records to buy or songs to hear on the radio," David Humphrey writes in his book. It features an interview with Miss Indiana of 1964, who later married Mike Smith, lead singer of the Dave Clark Five. He died in 2008, just 10 days before the group was inducted into the Rock and Roll Hall of Fame; his widow, Charlie Smith, lives in Valparaiso.
In David's book, Jimmy Mack describes his deejay gigs at dances and sock hops during the 1960s, as well as his extensive TV career.
"In the early days of Bandstand 13, boys were required to wear suits, and girls wore dresses," Jimmy recalls of the show, which featured performances by live acts and local teens dancing to hit records. The TV program also featured on-location footage of recent concerts in Indiana by headliners like Sonny and Cher. Bandstand 13 was broadcast in the morning and evening on Saturdays.
During that era, many of the Indiana-based bands were described with comparisons to nationally known groups. The Boys Next Door, for example, were often called "the Midwestern version of the Beach Boys." According to David's book, the Boys Next Door actually played several shows with the Beach Boys - as well as with Herman's Hermits, The Rascals and many other groups that were household names.
The Indy-based Shy Ones, featuring women playing rhythm guitar, drums and bass, had been performing for several years before our guest Robyn McDowell and her sister joined the group, providing lead vocals. After Robyn and Bonnie left the Shy Ones in 1970, they performed in Vietnam for U.S. troops.
As a special treat, during the final portion of our show listeners will enjoy an encore except on a related topic from our archives of classic Hoosier History Live shows.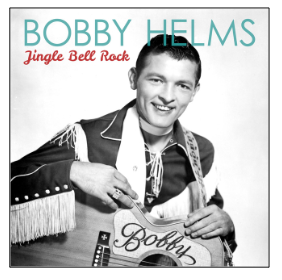 We will share a portion of a show about the classic pop tune Jingle Bell Rock and Indiana native Bobby Helms (1933-1997), the multitalented musician who made the song a seasonal favorite when he recorded it in 1957 for Decca Records.
For this show (original air date: Dec. 12, 2015), Nelson was joined in studio by John Kleiman, a Greenfield native who became Helms' personal manager (and close friend) for the last 10 years or so of the musician's life
Helms was born in Bloomington, lived for many years in Martinsville and made Jingle Bell Rock famous. His big year was 1957, when Decca also released two other hit songs that he recorded: My Special Angel and Fraulein.
Referring to Jingle Bell Rock, John says: "Bobby originally did not want to do it because he didn't believe it was right to mix rock and roll with Christmas. So the song does not mention Christmas anywhere."
Although accounts differ about credits for the lyrics and music, John says Helms wrote most of the words and that the tune was a joint effort between the Hoosier and Hank "Sugarfoot" Garland, who plays the guitar lead-in on the original version of Jingle Bell Rock.
In the nearly 60 years since the tune was released, Jingle Bell Rock has been covered by vocalists ranging from Brenda Lee, Johnny Mathis and Neil Diamond to the Jonas Brothers and Amy Grant. It has also been featured on the soundtrack of movies such as Home Alone 2 (1992).

© 2018 Hoosier History Live. All rights reserved.