December 29, 2018
Tip of the hat to New Year's celebrations of yore, supper clubs and more
For its final show of the year, Hoosier History Live has established a tradition that, while not as time-tested as Champagne toasts and renditions of "Auld Lang Syne," is enlightening, enjoyable and reflective.
We take the opportunity to look at various dining trends, restaurants and nightspots - bygone, current and recently revived - with two of our favorite in-studio guests. This time, we also will take a history plunge into the ways New Year's Eve and New Year's Day were celebrated during previous eras, and look into some of the settings for the revelry as well.
Nelson's returning guests will be:
Jeff Kamm, the Carmel-based author of Classic Restaurants of Indianapolis (The History Press, 2016). Early in his career, Jeff spent several years working in the hospitality industry. He has written about the history of New Years dining in Indianapolis for the Historic Indianapolis website.
And Terry Kirts, the dining critic for Indianapolis Monthly magazine. Terry also is a senior lecturer in creative writing at IUPUI.
Noting the recent openings of Geraldine's Supper Club and the Inferno Room tiki bar, both in the bustling Fountain Square neighborhood of Indianapolis, Terry plans to share insights about "trends from the past that people are loving now and why," as he puts it.
Nightspots from the past that we will spotlight include the now defunct Sheffield Inn, a hotel and nightclub in downtown Indy famous during the 1960s for its New Year's Eve revelry. Our guest Jeff Kamm notes that the Sheffield Inn building still stands in modified form in the 900 block of N. Pennsylvania St., although it now houses a service organization for military veterans.
During our show, we will have a phone-in report about a supper club/nightspot in Marion, Ind., that burned to the ground 60 years ago this month. Ed Breen, a former editor of the Marion Chronicle-Tribune who now hosts a weekday radio news show, will discuss the rollicking history of Miller's Supper Club, which opened a few months after Prohibition ended in late 1933.
The Black Curtain wasn't a supper club - it was a dinner theater in the 2100 block of N. Talbott Street in Indy - but its history as a popular nightspot also will be on our menu. As Jeff notes in Classic Restaurants of Indianapolis, the Black Curtain offered musical entertainment (like the supper clubs) along with other performances. From 1968 until 1980, the dinner theater anchored an area of the Hoosier capital that was then becoming known as "bohemian."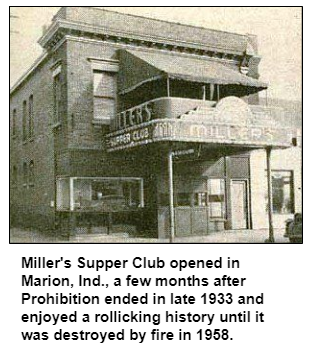 Before that era - and continuing to this day - Chinese restaurants have advertised extensively about being open on New Year's Day. Jeff's book describes the evolution of Lotus Gardens, beginning in 1953 with the opening of a restaurant near E. 46th Street and Keystone Ave. At one point, Lotus Gardens had three locations in the metro area; only its restaurant in Greenwood remains. When the restaurant opened in the early '50s, Lotus Gardens house specialties included Cantonese lobster chow mein and chicken chop suey.
"Not surprisingly for 1950s Indianapolis," Jeff writes, "the number one menu item was roast beef."
Jeff's article about historic New Year's Eve and Day celebrations includes a description of what was probably the first such event in Indianapolis, which was laid out in 1821. On New Year's Day 1822, everyone in the new state capital - the city had fewer than 2,000 residents at the time - received a handwritten invitation to festivities at a tavern. The event kicked off at 12 noon with a hearty meal, followed by hours of dancing. According to Jeff's research, the primary beverage served was "strong, black coffee," although liquor could be purchased for 25 cents.
Listeners will be invited to call in earlier than usual during this show to share memories of bygone dining establishments or comments about trends that are being revived. The call-in phone number at WICR-FM is 317-788-3314.
Roadtrip: Indiana State Archives holds secrets to the past
You may recall that we did a show on What's in the State Archives? back in 2015, but it's time we revisit that great repository of government documents, photographs and other records of the Hoosier past!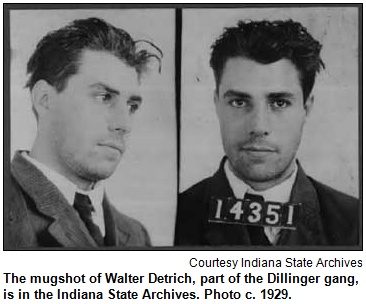 Guest Roadtripper Justin Clark, the Archives' Communications Director, tells us that the Indiana State Archives, now located at 6440 E. 30th St., were created in 1935 by an act of the Indiana General Assembly. They serve as the official home for documents such as the Governor's papers, agency records, state institutional mental health records and our two state constitutions.
Scholars and historians make use of the archives for research, but ordinary Hoosiers visit them as well, especially those interested in genealogy and family history. Three areas of special interest are the Archives' military, business, and institutional records, including records of former state mental health facilities and state prisons.
Justin tells us that the agency gets many requests for DD-214s (military discharge papers) as well as business incorporation documents. And while visitors are welcome to search through these records on location, they are available in their entirety online as well.
If you're really enthused about the State Archives, you might want to become a virtual volunteer, helping commemorate the centennial of World War I by indexing their collection of service record cards.
To learn about all this and more, be sure to listen to this week's Roadtrip with Justin!
History Mystery
During last year's show about Indiana restaurants, guests Terry Kirts and Jeff Kamm discussed the closing of a pub in downtown Indianapolis that had opened in 1933 after the repeal of Prohibition.
Housed in a historic flatiron building in the 600 block of N. Pennsylvania St., the pub had been a fixture through eight decades of the evolution of the Hoosier capital's downtown. In recent decades, its menu included burgers, soups, salads, deli-style sandwiches and beer.
In addition to being housed in a distinctive building, the pub had a distinctive name. It closed in May 2017.
Question: What was the name of the pub?
Please do not call in to the show until you hear Nelson pose the question on the air, and please do not try to win if you have won any other prize on WICR during the last two months. You must be willing to give your first name to our engineer, you must answer the question correctly on the air and you must be willing to give your mailing address to our engineer so we can mail the prize pack to you.The prizes this week are four admissions to the Indiana History Center, courtesy of the Indiana Historical Society, and a gift certificate to Story Inn in Brown County, courtesy of Story Inn.
Hoosier History Live podcasts are now available at the Apple iTunes store!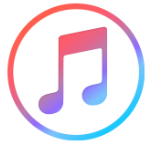 We've been providing podcasts of Hoosier History Live for a couple of years, posting links to recent shows at the top of each newsletter and on the weekly update to our website. Listeners tell us they love the opporunity to listen to the show at a time that's convenient for them; our fans also share the link to the podcast with friends who might be interested.

Those who like to subscribe to podcasts can now find us in the Apple iTunes store as well - just open your iTunes app and search on Hoosier History Live. We're working to get listed on all the major podcast providers as well; send us an email if your favorite one doesn't carry us, and we'll make sure it gets posted there. We'll keep posting podcast links on our newsletter and website as before. And if you're looking for a podcast from a 2017 or 2018 show, just go to the Archive page on our website and you'll see the podcast link posted right below the show's title.

Thanks to associate producer Mick Armbruster for heading up our online distribution project. Our growing availability as a podcast and on iTunes is great news for our sponsors as well. More media reach!

New to podcasts? All you need is a computer or smartphone, and you can listen to radio shows (and more!) wherever and whenever you want. Confused by the new-fangled technology? Check out this guide to podcasts, provided by Wired Magazine.



Coming Soon: Our 11th anniversary party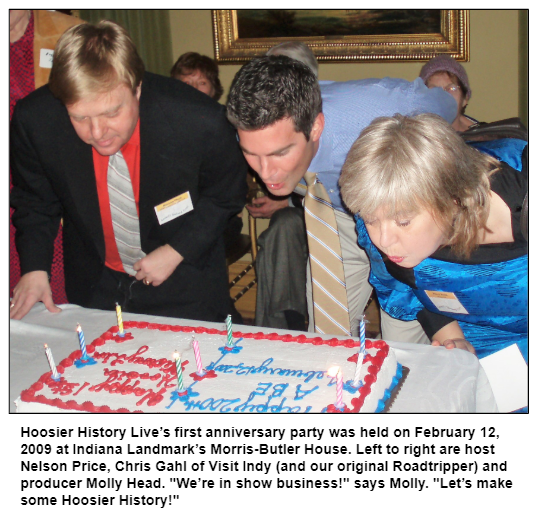 Mark your calendars for our annual bash, hosted by our friends at Indiana Landmarks! The party will be held Thursday, February 28 from 5:00 to 7:30 pm at Indiana Landmarks Center, 1201 N. Central Avenue, Indianapolis, IN 46202. Come as you are, or (better yet!) dress in historic garb as your favorite character from the past.
More details to come!
Nelson Price, host and historian
Molly Head, producer/project manager, (317) 927-9101
Michael Armbruster, associate producer
Cheryl Lamb, administrative manager
Richard Sullivan, senior tech consultant
Pam Fraizer, graphic designer
Garry Chilluffo, special events consultant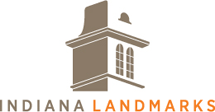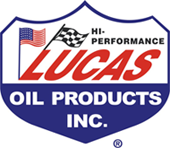 Please tell our sponsors that you appreciate their support!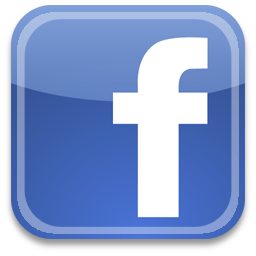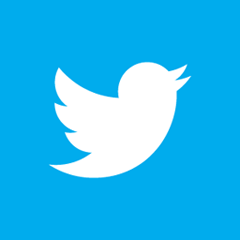 Acknowledgments to Monomedia, Visit Indy, WICR-FM, Fraizer Designs, Heritage Photo & Research Services, Henri Pensis, Aaron Duvall, and many other individuals and organizations. We are an independently produced program and are self-supporting through organizational sponsorship, and by individual contribution at the yellow button on our newsletter or website. For organizational sponsorship, which includes logos, links, and credits in the show, contact Molly Head at (317) 927-9101 or email her at molly@hoosierhistorylive.org. And any of our podcasts can be sponsored for a nominal fee.
Thank you!
We'd like to thank the following recent, new and renewal contributors whose donations help make this show possible!
Kathleen Angelone
Stacia Gorge
Teresa Baer
Linda Gugin and Jim St. Clair
Tom and Linda Castaldi
Jinsie Bingham
James H. Madison
Theresa and Dave Berghoff
Diane Dallas
Yetta Wolen
January 5, 2019 - coming up
Avriel Shull, trail-blazing home builder and designer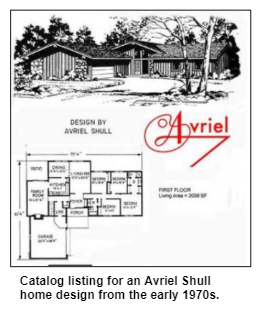 To kick off the 11th year of Hoosier History Live with flair, we will spotlight the impact of an Indiana architectural trail-blazer who had both pizzazz and spunk.
Beginning in the 1950s, when women home builders were a rarity, Avriel Shull designed and built mid-century modern homes in Carmel, Indianapolis and other cities. National periodicals eventually distributed the house plans of "Avriel" (she often was referred to by her first name only), with orders for her home patterns continuing long after she died in her mid-40s in 1975.
"Years before branding became an essential component of business success, Avriel was both a well-known company brand and a synonym for modern design," according to our guest, historian, researcher and preservationist Connie Zeigler, owner of C. Resources. Connie prepared the nomination for the National Register of Historic Places of the Thornhurst subdivision in Carmel, where Avriel designed 21 mid-century modern homes.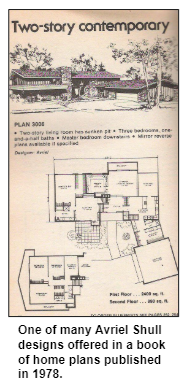 Just as Avriel's homes created something of a stir - with their floor-to-ceiling windows, sliding glass doors, vertical cedar siding and walled patios during an era noted for basic ranch houses - red-haired, charismatic Avriel drew attention on a personal level as well.
In 1951, Life magazine devoted a multi-page photo spread to her splashy wedding, during which Avriel entered amid a release of white birds; at 2 am, she lifted her white gown to perform the can-can.
Her husband was one of Indiana's best-known journalists of the era. An irreverent TV columnist for the Indianapolis News (and, before that, for the Indianapolis Times), R.K. Shull also answered reader questions in "Shull's Mailbag," which appeared in 260 newspapers across the country.
None of that overshadowed his wife, who, as Connie has written, "lived life at breakneck speed."
According to Connie, Avriel "often laid the stone herself on the houses she designed." As for an enduring architectural legacy, Connie notes that "At least 50, and probably more, of her houses are still standing in the Indianapolis area."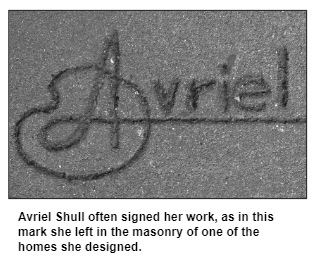 But Avriel was not an architect. In fact, although she studied at what was then the John Herron Art Institute during the 1940s, Avriel never earned a college degree.
In all of her Thornhurst subdivision houses - which were the focus of a 2017 home tour organized by the Carmel Clay Historical Society - Avriel featured modern fireplaces, some of which she built herself.
In a cover story about Avriel for a 2012 issue of Traces magazine published by the Indiana Historical Society, Connie notes that many of the fireplaces "had two-sided hearths opening into two different rooms."
Connie writes that for home interiors, Avriel chose vinyl-topped stools, tripod-legged lamps and sofas with hairpin legs, "unlike the ruffled sofas and overstuffed chairs of earlier eras." In many of the bathrooms, she painted murals - and added an elaborate "Avriel" as a signature to her work.
© 2018 Hoosier History Live. All rights reserved.