February 9, 2019
Roots tracing for African Americans
Even with renewed, widespread interest in family history research - and the explosion of genealogical tools in recent years - challenges remain for those researching African American ancestry. Many of the challenges involve ancestors who were enslaved during the 19th century and earlier.
As Hoosier History Live salutes Black History Month, Nelson's studio guest will be one of Indiana's top experts on African American roots-tracing. Indianapolis-based genealogist and librarian Nichelle M. Hayes is a past president of the Indiana African American Genealogy Group. Currently, she is the leader of the Center for Black Literature and Culture of the Indianapolis Public Library.
Nelson will be asking Nichelle to share advice and tips for tracing African American family histories. As a genealogist for more than 25 years, Nichelle conducts workshops about African American family history research and blogs about it and related topics.
In a recent blog post, Nichelle described her research into the death in 1933 of a great-aunt who lived in the Brightwood neighborhood of Indianapolis and died of tuberculosis. Information on the death certificate opened doors for Nichelle to learn about her ancestor's civic life.
"Genealogy is more than just birth and death dates," Nichelle writes. "It's fleshing the person out, so to speak."
To people beginning family history research, she recommends: "Start with yourself and work backwards."
In addition to examining U.S. Census data, records related to property ownership, probate and pensions also can be extremely helpful in illuminating the lives of ancestors, Nichelle says.
Among the resource books she recommends to African Americans are Black Roots: A Beginner's Guide to Tracing the African American Family Tree (Simon & Schuster, 2001) and A Genealogist's Guide to Discovering your African-American Ancestors (Genealogical Publishing Co., 2003).
Ancestory.com, another resource popular with genealogists for its extensive database of family tree information, has published Finding Your African American Ancestors: A Beginner's Guide (2001).
With Nichelle on hand to respond to questions from listeners embarking on roots-tracing adventures, we will open our phone lines earlier than usual during this show. The call-in number to the WICR-FM studio is 317-788-3314.
Roadtrip: Lincoln State Park in Spencer County
President Abraham Lincoln is our guest Roadtripper this week; he'll be talking about his boyhood home in Spencer County, Ind., where he lived on a family farm from ages of 7 to 21. (Mr. Lincoln is portrayed by Danny Russel, an actor who interprets historical characters from Indiana's past.)

Illinois claims the title of the "Land of Lincoln," but Abe certainly spent his formative years here in the Hoosier state.

Mr. Lincoln will be telling us about Lincoln State Park in the beautiful forested hills of southwestern Indiana, where his mother, Nancy Hanks Lincoln, is buried, as well as his sister, Sarah Lincoln Grigsby. "All that I am, or hope to be, I owe to my angel mother," says Mr. Lincoln.

The park includes a replica of the Lincoln family farmstead. "Here I grew up," Mr. Lincoln has said of his Hoosier home.

The park is great for hiking, swimming, fishing, and camping. And while you're visiting Lincoln State Park, "Honest Abe" recommends you take a side trip to visit the Colonel Jones Home in nearby Gentryville, the historic residence of the merchant and Civil War officer who employed young Lincoln in a store there.



History Mystery
Hoosier notables honored at the Center for Black Literature and Culture at the Indianapolis Public Library include a broadcaster, columnist and civic leader who died in 2015. He was born in Chicago, but spent more than 40 years in Indianapolis, where he became a community activist and carved out a multimedia career.
At WTLC-AM (1310), he worked in various capacities, including station manager, but is probably best remembered for hosting a daily afternoon talk show. For many years, he wrote a weekly column for the Indianapolis Recorder newspaper. During the late 1990s, he was the host of a local TV talk show. In his various platforms, he questioned city and state officials about the impact of local issues on the African American community.
He was inducted into the Indiana Broadcast Pioneers' Hall of Fame before his unexpected death at age 64.
Question: Who was the famous Indianpolis-based African American broadcaster and columnist?
Please do not call in to the show until you hear Nelson pose the question on the air, and please do not try to win if you have won any other prize on WICR during the last two months. You must be willing to give your first name to our engineer, you must answer the question correctly on the air and you must be willing to give your mailing address to our engineer so we can mail the prize pack to you. The prize is a gift certificate to Story Inn in Brown County, courtesy of Story Inn, as well as four tickets to the Indiana History Center, courtesy of the Indiana Historical Society.
An affair to remember...
Join us February 28 for our anniversary soiree!
When: Thursday, Feb. 28, 2019, from 5 to 7:30 p.m.
Where: Indiana Landmarks Center, 1201 Central Ave., Indianapolis, IN 46202.
Legendary Hoosier Bobby Plump, who made the final, winning shot for the small Milan High School basketball team in 1954, will speak.
You are welcome to come in historic garb, or to dress representing your proud ethnic heritage.
Live History Mystery from the podium by host Nelson Price. Delicious catered cuisine and cash bar provided by Black Plate Catering. This is a complimentary event. However, as we are a small independent production group, we appreciate your visiting the yellow "donate" button on our website or newsletter. Or, if you wish, bring a check made out to Hoosier History Live to the event.
We look forward to seeing you!
Thanks to our sponsors!
Tim Wright hits the jackpot with Feb. 2 show
Nelson Price, host and historian
Molly Head, producer/project manager, (317) 927-9101
Michael Armbruster, associate producer
Cheryl Lamb, administrative manager
Richard Sullivan, senior tech consultant
Pam Fraizer, graphic designer
Garry Chilluffo, special events consultant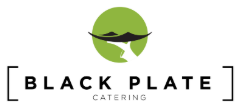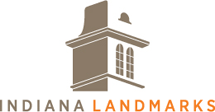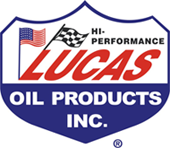 Please tell our sponsors that you appreciate their support!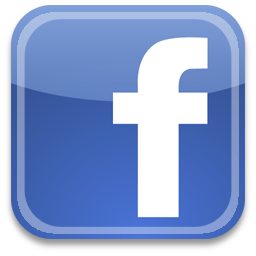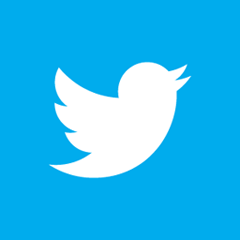 Acknowledgments to Monomedia, Visit Indy, WICR-FM, Fraizer Designs, Heritage Photo & Research Services, Henri Pensis, Aaron Duvall, Chloe Tyson, and many other individuals and organizations. We are independently produced and are self-supporting through organizational sponsorship and through individual contribution at the yellow button on our newsletter or website. For organizational sponsorship, which includes logos, links, and voiced credits in the show, contact Molly Head at (317) 927-9101 or email her at molly@hoosierhistorylive.org.  Our media reach continues to grow via podcasting and iTunes.
Thank you!
We'd like to thank the following recent, new and renewal contributors whose donations help make this show possible!
Bill McNiece
Tom Spalding
Joseph Leak
Melissa Martin
Diane Dallis
Yetta Wolen
Serita Borgeas
Margaret Sabens
Marjorie and James Kienle
Robin Jarrett
Susan Orr
Jennifer Q. Smith
February 16, 2019 - coming up
Movies with obscure Indiana connections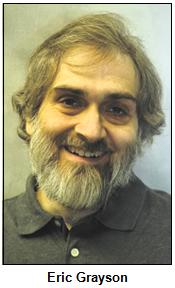 Even though Close Encounters of the Third Kind was considered a blockbuster after its release in 1977, many Hoosiers may have forgotten its connection to Indiana. No scenes were filmed in the state, but the central characters were described as residents of Muncie.
In a scene played for laughs in Brother from Another Planet (1984), the protagonist, an alien who doesn't speak, encounters wide-eyed tourists from Indiana on a subway in New York City.
The Great Dan Patch (1949), a biopic about the world's greatest racehorse during the 1890s and early 1900s, is set in the Benton County town of Oxford. (Hoosier History Live explored the life of Dan Patch during a show in 2012.) But the movie wasn't filmed in Indiana; that's obvious because of the mountain range visible in scenes of Oxford, which is in a flat region of west central Indiana
In the 1953 version of the film Titanic, a fictional passenger on the doomed ocean liner is a student at Purdue University. Played by Robert Wagner, the character is described as a college tennis star.
Those are among movies that we will spotlight with our guest, Indianapolis-based film historian and preservationist Eric Grayson. Known across Indiana for his popular screenings of vintage movies ranging from classics to films so rare that Eric owns the only existing copies (including some he salvaged before they were about to be destroyed), he has been described as a "walking encyclopedia" of movie lore.
In addition to talking about movies with obscure links to Indiana, during our show Eric will share insights about actors and directors with Hoosier connections who - unlike the more famous James Dean, Steve McQueen, Carole Lombard and other stars - are seldom discussed today.
They include Otis Harlan (1865-1940), a comedian and character actor from Martinsville. According to Eric, Harlan was featured in hundreds of silent movies and early talkies, including a film version of A Midsummer Night's Dream (1935). Harlan also provided the voice of the dwarf Happy in Disney's animated Snow White and the Seven Dwarfs (1937).
Richmond native Norman Foster (1903-1976), an actor who enjoyed greater success when he became a director, also was involved in Disney projects. Foster was associated with Orson Welles for many decades, serving as the director of the spy thriller Journey into Fear (1943) starring Welles, as well as several Charlie Chan mysteries. As an actor, Foster had a major role in Welles' final movie, The Other Side of the Wind, which began filming in 1970; it was uncompleted when Welles died in 1985 and finally was released in 2018 after being reconstructed by other filmmakers.
Both Foster and Harlan were in the cast of The Hoosier Schoolmaster (1935), a movie based on a 19th-century novel by Indiana author Edward Eggleston. The setting is southern Indiana after the Civil War.
Please note: This show was original scheduled for January 12 but had to be rescheduled due to severe weather.
© 2019 Hoosier History Live. All rights reserved.