February 23, 2019
Former Indy Mayor Ballard on electric car history and more
For several decades, each mayor of the Hoosier capital has had a relationship with the University of Indianapolis once his term in office has ended. Greg Ballard, who was elected to two terms as mayor of Indianapolis, is no exception; he currently serves as a Visiting Fellow at UIndy.
Former Mayor Ballard will describe his new role, reflect on his terms as mayor (which followed an unexpected victory in the 2007 election) and talk about historic aspects of one of his major areas of focus - electric cars - when he joins Nelson as studio guest.
Indiana-related aspects of electric car production involve modern history: During the 1990s, crucial components of General Motors' EV1, described as "one of the most technologically advanced" and fuel-efficient vehicles of the 20th Century, were made in two Indiana cities. A Delco Remy plant in Anderson produced the motors. The battery packs were made in Muncie, also at a Delco Remy factory.
The need to shift from oil as the primary transportation fuel is the focus of Less Oil or More Caskets (IU Press), a new book by former Mayor Ballard, who draws on observations from his 23-year career as a U.S. Marine, which included serving in the first Persian Gulf War.
In 2013, while serving as mayor, Greg Ballard was our studio guest to discuss historic connections between the Marines and the Hoosier state. He also shared insights about attending Cathedral High School (where he was a member of the Class of '72) during its final years as an all-male school located in downtown Indy.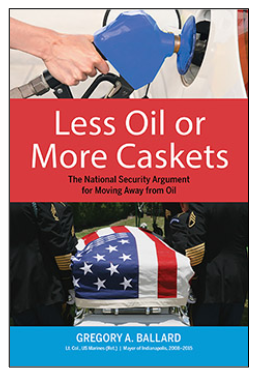 This time, former Mayor Ballard, a Republican, will assess his terms in office, including accomplishments and frustrations.
Documents, oral interviews and artifacts of former mayors are housed at UIndy's Institute for Civic Leadership & Mayoral Archives. Several former mayors, including Ballard's predecessor, Bart Peterson, a Democrat, have served on UIndy's board of trustees (Former Mayor Peterson was Nelson's studio guest on a show in 2015).
The history of electric cars stretches much further back than the 1990s production of the EV1. Early electric vehicles - powered by a battery charged by plugging it in - were built circa 1900 at the dawn of auto production.
As Ballard describes in his book, the challenges then involved the limitations of the vehicles; in the early 1900s, electric cars only could travel about 20 miles before requiring a recharge, severely limiting their range compared to gasoline-powered automobiles.
With substantial improvements in battery technology since that time, electric cars have made significant gains in range and efficiency. Less Oil or More Caskets is being promoted as a call to action to shift from gasoline to electricity in transportation, which former Mayor Ballard calls "the last industry dominated by the use of oil."
Blue Indy, an electric car-sharing program with a fleet of vehicles and charging stations across Indianapolis, is a visible legacy of the Ballard administration. As mayor, he struck a deal with a French company, Bollore, to bring the electric car service to the Hoosier capital.
Billed as the "first of its kind" in the country, Blue Indy was unveiled in 2014, with the all-electric cars showing up in designated, charger-accessible parking spaces the next year. Controversy ensued, with businesses and homeowners complaining that neighborhoods were not consulted about the loss of parking spaces that were given over to the electric cars and their charging stations.
Since then, the city has renegotiated some aspects of the Blue Indy contract, but critics continue to question the public demand for the car-sharing program and its benefits to the city.
In Less Oil or More Caskets, former Mayor Ballard traces his enthusiasm for all-electric vehicles to his stint as a Marine based in the Middle East. During a recent appearance on the syndicated TV show Inside Indiana Business, the former mayor said, "Eighty percent of the world's oil reserves are in the hands of monarchs." The United States, he added, only has 2 percent of the world's oil - meaning conversion to other sources of energy is crucial for economic as well as environmental reasons.
Greg Ballard grew up on the eastside of Indianapolis and attended Cathedral on a scholarship. He graduated from Indiana University before his 23-year career in the Marines, retiring in 2001 as a lieutenant colonel.
Roadtrip: New National Mascot Hall of Fame in Whiting
Lately it seems that sports team mascots are getting as much attention as the teams they represent. Just ask Gritty, the mascot of the Philadelphia Flyers hockey team, who made his debut last year and has become an Internet sensation and sought-after guest on the late-night talk show circuit.

To explore the exploding popularity of mascots, guest Roadtripper Jennifer Smith suggests an adventure at the National Mascot Hall of Fame, which opened last last year in Whiting, Ind., on the shores of Lake Michigan about halfway between Chicago and Gary.

Jennifer has more than a little experience with mascots. As the owner of Avant Garb, located in the Stutz Building in Indianapolis, she's a professional mascot maker who knows a thing or two about life-size, fuzzy characters designed to ratchet up the fevered devotion of sports fans. She also constructs mascots for corporations like Hewlett-Packard.

As Jennifer explains, the National Mascot Hall of Fame bills itself as an "interactive children's museum." Visitors can have fun trying out a T-shirt cannon, designing their own mascot, and tracing the historical development of mascots all the way back to Chinese dragons and Medieval court jesters.

And for those who dream of becoming mascots themselves, the Hall of Fame offers special events such as an upcoming "mascot boot camp" to help aspiring characters hone their craft.

Be sure to tune in to Jennifer's Roadtrip report to hear all about what a reviewer in Slate magazine called "one of the oddest museums I've ever visited."



History Mystery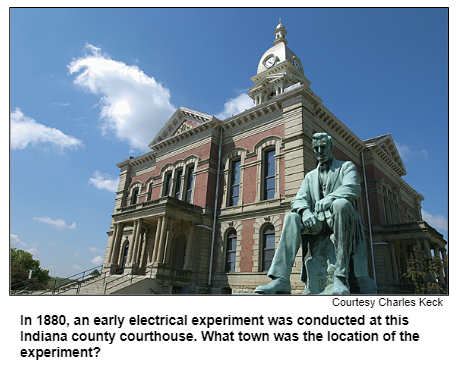 In 1880, a town in Indiana played a role in the history of electricity. The town, which often has promoted itself as the "First Electrified City in the World," was the site of one of the earliest experiments in electricity.
Four large arc lamps were set up in the dome of the county courthouse, which sits atop a hill in the town. The crude electricity "jumped" from one of the lamps to another - an experiment that amazed thousands of onlookers. The experiment in March 1880 made headlines around the world because even Paris, New York and London did not yet have electricity, and Thomas Edison was still refining his work with the incandescent light bulb.
Question: What is the Indiana town?

Please do not call in to the show until you hear Nelson pose the question on the air, and please do not try to win if you have won any other prize on WICR during the last two months. You must be willing to give your first name to our engineer, you must answer the question correctly on the air and you must be willing to give your mailing address to our engineer so we can mail the prize pack to you. The prize is a pair of tickets to the historic Indianapolis City Market Catacombs Tour, courtesy of Indiana Landmarks, and a certificate to Story Inn in Brown County, courtesy of Story Inn.
An affair to remember...
Join us February 28 for our anniversary soiree!
When: Thursday, Feb. 28, 2019, from 5 to 7:30 p.m.
Where: Indiana Landmarks Center, 1201 Central Ave., Indianapolis, IN 46202.
Legendary Hoosier Bobby Plump, who made the final, winning shot for the small Milan High School basketball team in 1954, will speak. Musical performance by Herron High School Strings and PrairieTown.
You are welcome to come in historic garb, or to dress representing your proud ethnic heritage.
Live History Mystery from the podium by host Nelson Price. Delicious catered cuisine and cash bar provided by Black Plate Catering. This is a complimentary event. However, as we are a small independent production group, we appreciate your visiting the yellow "donate" button on our website or newsletter. Or, if you wish, bring a check made out to Hoosier History Live to the event.
We look forward to seeing you!
Thanks to our sponsors!

Remembrances of parties past
Nelson Price, host and historian
Molly Head, producer/project manager, (317) 927-9101
Michael Armbruster, associate producer
Cheryl Lamb, administrative manager
Richard Sullivan, senior tech consultant
Pam Fraizer, graphic designer
Garry Chilluffo, special events consultant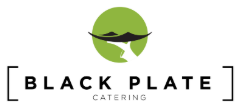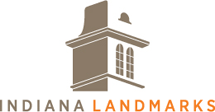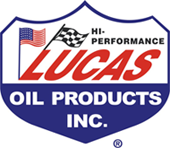 Please tell our sponsors that you appreciate their support!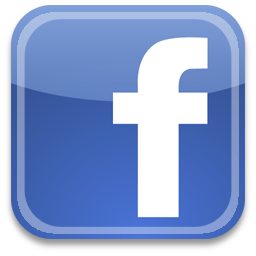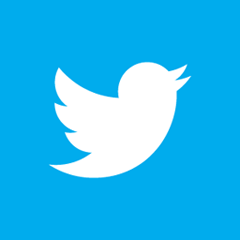 Acknowledgments to Monomedia, Visit Indy, WICR-FM, Fraizer Designs, Heritage Photo & Research Services, Henri Pensis, Aaron Duvall, Chloe Tyson, and many other individuals and organizations. We are independently produced and are self-supporting through organizational sponsorship and through individual contribution at the yellow button on our newsletter or website. For organizational sponsorship, which includes logos, links, and voiced credits in the show, contact Molly Head at (317) 927-9101 or email her at molly@hoosierhistorylive.org.  Our media reach continues to grow via podcasting and iTunes.
Thank you!
We'd like to thank the following recent, new and renewal contributors whose donations help make this show possible!
Serita Borgeas
Margaret Sabens
Marjorie and James Kienle
Robin Jarrett
Susan Orr
Jennifer Q. Smith
Wendy Boyle 
March 2, 2019 - coming up
Historic women in science: encore
Women from Indiana became pioneers in sciences ranging from physics to home economics during the early and mid-1900s. But they confronted myriad challenges, and their trailblazing efforts often have been ignored.
Hoosier History Live strives to fill in this historical void as we salute Women's History Month with this encore broadcast (original air date: March 11, 2017) of a show that spotlights the innovations of - and obstacles confronted by - a physicist from southern Indiana who pioneered new theories (but whose career was stalled because of McCarthyism during the Cold War) and two women associated with Purdue University who were pioneers in "bringing science into the home." One of them traveled across the Hoosier state during the World War I era to share research with farm women.
Nelson's guests include:
Jill Weiss, digital outreach manager at the Indiana Historical Bureau. She shares insights about Melba Phillips (1907-2004), a native of Hazleton, Ind., who became an internationally acclaimed physicist, worked to improve science education and, according to Jill, "advocated for women's place at the forefront of science research." Following World War II, Phillips and other scientists organized to prevent nuclear war. She was fired from university posts, though, after being accused of advocating subversive positions.
And Angie Klink, a Lafayette-based author and historian whose eight books include Divided Paths, Common Ground (Purdue University Press, 2011). It is a dual biography of Mary Matthews, who became the first dean of home economics at Purdue University, and Lella Gaddis, the first state leader of home demonstrations in agricultural extension.
"She hit the road to take research and knowledge ... directly to farm women, who often were isolated," Angie notes, referring to Gaddis. Prior to her outreach, what farm women knew about food preservation (a particularly important topic during World War I, when meat, sugar and other goods were in high demand) sanitation and nutrition often had just been "handed down by word-of-mouth from their mothers."
When Matthews was initially appointed a department chair of home economics in 1912 prior to becoming Purdue's first dean of the subject, "she had little support from the men in power at Purdue," Angie writes.
Melba Phillips, the physicist, encountered enormous challenges during her long career, but she rebounded and became the first woman president of the American Association of Physics Teachers in 1966.
More than 20 years later, according to a blog post that our guest Jill Weiss has written for the Historical Bureau, Brooklyn College publicly apologized for having fired Phillips during the 1950s. Eventually, the college even created a scholarship in her name.
Phillips, who had studied under Robert Oppenheimer and went on to write two physics textbooks, was living in Petersburg, Ind., when she died at age 97. During the 1950s, she refused to testify before a subcommittee of the U.S. Senate Judiciary Committee that was investigating internal security.
Jill's blog about her is titled "Melba Phillips: Leader in Science and Conscience." Phillips also is the subject of an episode of the IHB podcast Talking Hoosier History, which Jill helps produce.
According to Jill's blog, Melba Phillips graduated from high school at 15, then studied at Oakland City College (which became Oakland City University in 1985) in southern Indiana. Eventually, she earned a Ph.D. and became "known throughout the physics world" because of her contributions to the field.

As described in our guest Angie Klink's book Divided Paths, Lella Gaddis "tooled down the country roads past Indiana cornfields" to bring the latest science about vitamins, food preservation, sanitation and other topics to farm wives. On the running board of her Model T, Gaddis propped her demonstration suitcase - and held onto it as she traveled on the rural roads.

Divided Paths also tells the story of an unconventional "lady farmer," as Virginia Claypool Meredith was called during the late 1800s and early 1900s. During our show, we also will explore her pioneering career, which included becoming the first woman on Purdue's board of trustees in 1921.

When Virginia Claypool Meredith was 33 years old in 1882, she had to take over the running of a 115-acre cattle and sheep farm near Cambridge City, Ind, when her husband died unexpectedly, according to Angie's book. "She became a nationally recognized agricultural speaker and writer."


© 2019 Hoosier History Live. All rights reserved.