March 16, 2019
Ask Nelson - plus the founding of Heartland Film Festival, Twin Aire history and more
Periodically on Hoosier History Live, we open the phone lines so listeners can inquire about any aspect of our state's heritage.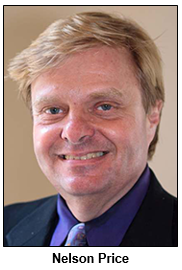 This time around, our host Nelson Price is joined by Indianapolis civic leader Jeff Sparks, who founded the Heartland Film Festival in the early 1990s to celebrate "life-affirming" movies and oversaw its evolution into a major cultural event. During the 1980s, Jeff helped launch the New Harmony Project, which brings playwrights and screenwriters to the historic town of New Harmony in southwestern Indiana to develop new works in a scenic, tranquil setting on the Wabash River.
Since stepping down as Heartland's CEO in 2013, Jeff has been involved in the revitalization of Twin Aire, a neighborhood on the southeastside of Indianapolis that's been in the news because it will be the site of the Indianapolis Community Justice Campus, including the Marion County courts.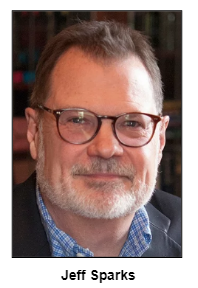 In between phone calls from listeners, Nelson will interview Jeff about the history of these diverse civic and cultural projects. Jeff describes their evolution in his new book, Changing Culture Through Stories (Sagamore Press), which traces some of his ideas about cultural change to his work with emotionally troubled teenagers at a residential treatment center.

At any point during the show, listeners are invited to call in with questions for Jeff or Nelson; the WICR-FM studio number is (317) 788-3314.

As we spotlight Women's History Month, Jeff will interview Nelson about some notable Hoosier women, including a World War II aviator who is featured in the bestselling book The Greatest Generation.

Nelson also plans to describe the history of Ellenberger Park, the hilly, sprawling park near Irvington on the eastside of Indy. We intended to spotlight historic Ellenberger during several shows a while back, including a program about the histories of various city parks, but ran short on time.
Twin Aire, long known for a drive-in movie theater and, in the 1950s, the site of one of the city's first strip shopping centers, has had "a crying need for new businesses," as Jeff puts it in Changing Culture Through Stories. Jeff's involvement began as a board member of Southeast Neighborhood Development Inc. (SEND), a community development organization.
Jeff is most closely identified with Heartland, which grew to involve more than 1,000 volunteers annually. When Jeff began planning to launch a film festival, he only had attended one of them - the Sundance Film Festival in Utah - just once.
During our show, Nelson will ask Jeff about the involvement in Heartland of some Hollywood notables with Indiana connections, including Oscar-winning director Sydney Pollack (1934- 2008), whose credits included Tootsie (1982), Out of Africa (1985) and The Way We Were (1973).
The WWII aviator was Margaret Ray Ringenberg (1921-2008), who grew up in a rural area just northeast of Fort Wayne and became a WASP (Women's Airforce Service Pilot). At the war's conclusion, she was hired to drop 56,000 leaflets proclaiming "Japan Surrenders!" over Fort Wayne streets. Both newspapers in the city were on strike, so her historic "news drop" announced the war's end to residents of the state's second largest city.
Nelson interviewed Mrs. Ringenberg in 2002, when she was named a Living Legend by the Indiana Historical Society and, in her 80s, still competing in international races against other women pilots. Mrs. Ringenberg titled her memoir Girls Can't Be Pilots; an Aerobiography (Daedalus Press, 1998), alluding to what she was informed when she initially expressed interest in enrolling in flight school.
Roadtrip: Mathers Museum on the IU Bloomington campus
Guest Roadtripper Rachel Perry, art historian and fine arts curator emerita of the Indiana State Museum, recommends a visit to the Mathers Museum of World Cultures, which she calls "one of the best-kept secrets" on the Indiana University - Bloomington campus.
Located on Indiana Avenue just a few blocks north of Dunn Meadow, the Mathers is in easy walking distance of Sample Gates, Memorial Union, and other landmarks of the Bloomington campus.
Rachel tells us that the Mathers collection contains a fascinating array of artifacts from across the globe. Just a sampling: "musical instruments, North African, Middle Eastern, and Central Asian textiles and jewelry, South and Central American artifacts, Pawnee material culture, Indonesian puppets, and West African sacred and daily use artifacts."
Two particularly interesting exhibits among their current displays caught Rachel's eye:
"Hungry Planet: What the World Eats" is a traveling exhibit is based on the best-selling book by photographer Peter Menzel and writer Faith D'Aluisio, who sat down to dinner with 30 families in 24 different countries to document their meals and lives around food.
"Mexico Indigena" explores examples of the beautiful artistic traditions of the indigenous people of our neighboring nation to the south.
And if that "Hungry Planet" exhibit makes you yearn for a bite to eat, Kirkwood Avenue and Fourth Street, with their bounty of restaurant offerings, are only a ten minute walk away.
Come for the culture, stay for the food - sounds like a great Roadtrip!
History Mystery
In 1997, Heartland Film Festival began presenting an award in honor of a Hollywood star who had died earlier that year.
The movie actor, one of the most popular stars of the 20th Century, never lived in Indiana, but had a few indirect connections and coincidences associating him with the Hoosier state. For example, he was born in the town of Indiana, PA, located near Pittsburgh., in 1908.
Our guest Jeff Sparks developed a friendship with the late actor's family. In 2003, Jeff even was among the speakers at the unveiling of a commemorative postage stamp that depicted the Oscar-winning actor as part of the "Legends of Hollywood" series by the U.S. Postal Service.
Question: Who was the movie star?
Please do not call in to the show until you hear Nelson pose the question on the air, and please do not try to win if you have won any other prize on WICR during the last two months. You must be willing to give your first name to our engineer, you must answer the question correctly on the air and you must be willing to give your mailing address to our engineer so we can mail the prize pack to you. Prizes: four passes to the Indiana History Center, courtesy of Indiana Historical Society, and a gift certificate to Story Inn, courtesy of Story Inn.
Please email molly@hoosierhistorylive.org if your business or organization would like to offer History Mystery prizes that can be easily mailed to contest winners.
Party like it's 1899!
Annual bash celebrates 11 Years of making Hoosier History!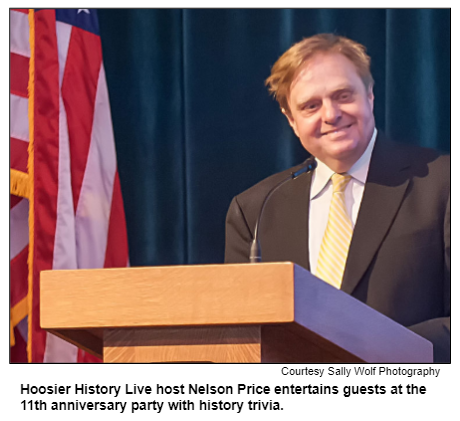 Thanks again to our special sponsors of Hoosier History Live 11th anniversary party: James and Marjorie Kienle and the Society of Indiana Pioneers.
Nelson Price, host and historian
Molly Head, producer/project manager, (317) 927-9101
Michael Armbruster, associate producer
Cheryl Lamb, administrative manager
Richard Sullivan, senior tech consultant
Pam Fraizer, graphic designer
Garry Chilluffo, special events consultant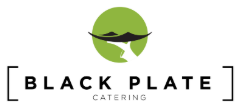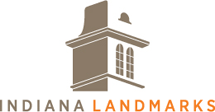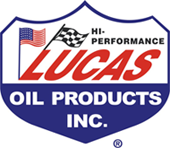 Please tell our sponsors that you appreciate their support!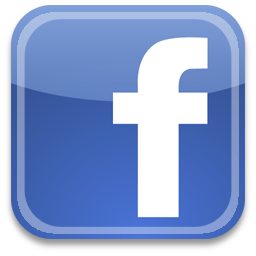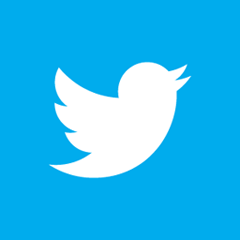 Acknowledgments to Monomedia, Visit Indy, WICR-FM, Fraizer Designs, Heritage Photo & Research Services, Henri Pensis, Aaron Duvall, Chloe Tyson, and many other individuals and organizations. We are independently produced and are self-supporting through organizational sponsorship and through individual contribution at the yellow button on our newsletter or website. For organizational sponsorship, which includes logos, links, and voiced credits in the show, contact Molly Head at (317) 927-9101 or email her at molly@hoosierhistorylive.org.  Our media reach continues to grow via podcasting and iTunes.
Thank you!
We'd like to thank the following recent, new and renewal contributors whose donations help make this show possible!
John and Diane Iozzo
Marjorie and James Kienle
Tom and Linda Castaldi
Julie Slaymaker
Joe Young
Andy Hein
Georgia Cravey and Jim Lingenfelter
Lorraine and Richard Vavul
Steve and Marilyn Barnett
Aleta Hodge
Jeanne Blake
Perry and Melanie Hammock
Jim and Bonnie Carter
Barbara and Michael Homoya
Noraleen Young
Barbara Wellnitz
March 23, 2019 - coming up
Claypool Hotel and Hotel Lincoln: bygone Indy landmarks
With the announcement that downtown Indianapolis will get a new high-rise hotel that, according to news accounts, will "change the city's skyline," Hoosier History Live will explore two grand hotels that were rivals for most of the early and mid-20th century.
When the elegant Claypool Hotel opened in 1903 at Washington and Illinois Streets, its lobby was touted as one of the largest in the world. During the next six decades, distinguished guests included Eleanor Roosevelt, Jack Benny, Dwight Eisenhower and Fort Wayne native Carole Lombard, who spent the last nights of her life at the Claypool.
The glamorous movie star was killed in 1942 when her plane crashed as she was returning to Hollywood from Indianapolis, where she had raised a record $2.5 million at war bond rallies.
Two sensational murders at the Claypool made international headlines: The notorious "dresser drawer murder" in 1954 (the body of teenage victim Dorothy Poore was found stuffed into a dresser drawer), and the unsolved slaying of Maoma Ridings, who was serving in the Women's Army Corps at Camp Atterbury, during WWII.
Hotel Lincoln opened in 1918 on the current site of Hyatt Regency (it later was known as the Sheraton Lincoln Hotel after an acquisition). At 15 stories, the hotel was the largest flatiron building ever constructed in Indiana, built on an acutely angled lot at the corner of West Washington Street and Kentucky Avenue. The adjacent stretch of Kentucky Avenue was later eliminated from the city street grid prior to construction of the Hyatt Regency.
Like the Claypool, the Lincoln hosted political conventions, including dozens of state legislators who stayed at the hotels during the General Assembly. Demolition of the Lincoln in 1973 involved the first use of controlled dynamite to raze a building in the entire state, according to an article written by historian Joan Hostetler for historicindianapolis.com.
Nelson's studio guest will be John McDonald, the CEO of the information technology company ClearObject in Fishers; he is the author of Lost Indianapolis (Arcadia Publishing, 2002), which devotes a chapter to the lavish Claypool.
Two years after a devastating fire in 1967 caused the Claypool to close, the hotel was demolished. Guests at a "demolition ball" then bid on dozens of Claypool artifacts and mementos.
Other Claypool objects, however, remained in storage for decades; for example, the Carole Lombard Suite (furnishings from the room in which the actress stayed) eventually was purchased in 2000 by the Indianapolis Propylaeum.
Some history facts:
Before the Claypool was built, its site had been the location of a legendary hotel of the 19th century: the Bates House, which was constructed in the 1850s. None other than Abraham Lincoln stayed at the Bates House. As president-elect in 1861, traveling from Springfield, Ill., to his inauguration in Washington, Lincoln delivered a speech from the balcony of the Bates House that made national headlines.
According to Lost Indianapolis, a partnership that involved entrepreneur Edward Fay Claypool, the son of one of the first settlers of Connersville, Ind., initiated construction of the eight-story hotel, which had 450 guest rooms. Our guest John McDonald writes that the Claypool's furnishings and décor were "made of the best mahogany, brass and textiles available." Every room at the Claypool had a private bath, a luxury in 1903.
At the Hotel Lincoln, an Estey pipe organ was built specifically for the Travertine Room, the elegant dining room.
The new downtown hotel will be a Signia Hotel, a new brand created by Hilton. Expected to become one of the tallest buildings in the Hoosier capital, the hotel is planned for Pan American Plaza at Illinois and Georgia streets.
© 2019 Hoosier History Live. All rights reserved.