March 30, 2019
A multi-talented composer called Sinky and other captivating musicians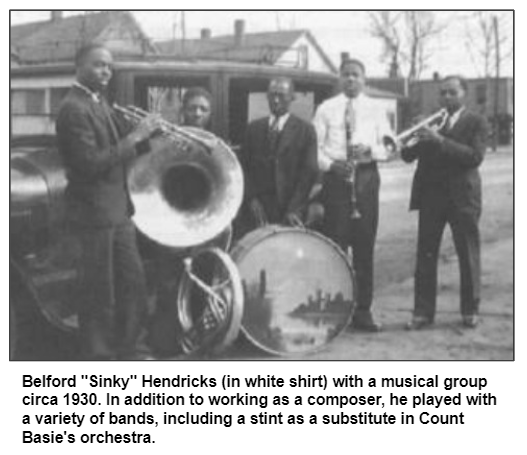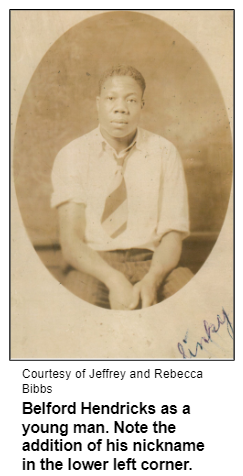 The origins of his nickname, Sinky, are unknown.
And you may never have heard of Belford "Sinky" Hendricks (1909-1977), a native of Evansville who worked as one of that city's first African-American mail carriers during the 1930s before his career flourished as a composer, pianist, arranger and conductor.
Undoubtedly, though, you have heard some of the songs Sinky composed: "It's Just a Matter of Time" (which has been a major hit for several singers, including Randy Travis); "Looking Back," recorded by Nat King Cole; "Call Me," which is associated with Johnny Mathis, and "First Star I See Tonight," a song popularized by Patti Page.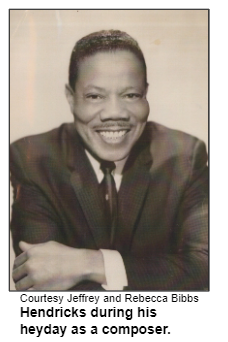 During the early 1960s, Sinky was the conductor and arranger for Aretha Franklin's first album at Capitol Records.
He also did the arrangements for "Ramblin' Rose," another Nat King Cole hit, "What A Difference A Day Makes," which reached No. 4 on the Hit Parade in 1959, and other songs that continue to be heard across the country today.
In addition to exploring the life and enduring impact of Sinky Hendricks, Hoosier History Live will spotlight other African-American musicians with Indiana connections. Many are featured in Indianapolis Rhythm and Blues (Arcadia Publishing), a new book by David Leander Williams, a music historian who will be among Nelson's studio guests.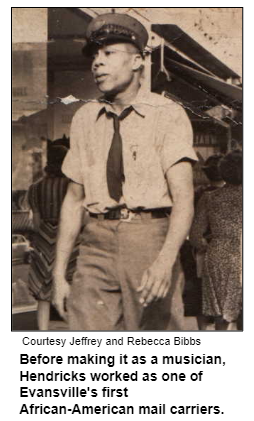 Other guests will be two of Sinky Hendricks' relatives who have been researching his life: Jeffrey Bibbs, Sinky's nephew, who is an Eli Lilly & Co. retiree, and Rebecca Bibbs, Sinky's great-niece (and Jeffrey's daughter). Rebecca is a reporter for the Herald-Bulletin newspaper, which is based in Anderson, Ind.
Sinky studied music and science at Indiana State Teachers College (now Indiana State University), graduating in 1935. During the 1940s, he played the piano on "Toast and Coffee," a popular radio show in Evansville. That was followed by his national success, which unfolded when Sinky lived in Detroit, New York and other cities.
Other Hoosier musicians we will focus on during the show will include:
The Peanut Boys, a singing, dancing and guitar-playing group that began as sidewalk performers outside the Madam Walker Theatre when the Indianapolis landmark opened during the late 1920s. The group later evolved into the Ink Spots, which became nationally known.
The Highlighters, a band that formed when its members were students at Attucks High School. The band went on to back up the Temptations, Martha and the Vandellas and other famous groups.
And Ron Howard, a singer who lived in Lockefield Gardens apartments and appeared in nearby nightclubs on Indiana Avenue. Relocating to New York, he chose a song by Indiana composer Hoagy Carmichael for his signature number: "Skylark."
Many of the touring, nationally known entertainers who performed at Indiana Avenue nightclubs - as well as local musicians during the 1940s - were booked by brothers Sea and Denver Ferguson, who are featured in David's book. Sometimes called the "Fathers of Indiana Avenue Entertainment," the Ferguson brothers even owned several popular nightspots, including the Cotton Club and the Sunset Terrace Ballroom, which David will discuss during our show.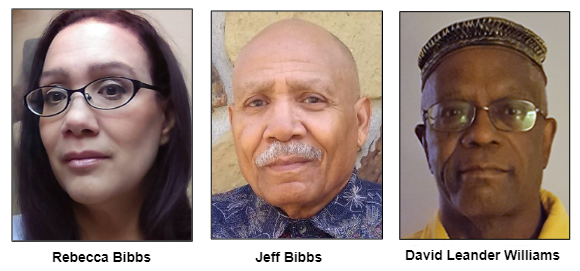 During the late 1940s, Sinky Hendricks' singing and piano playing on the "Toast and Coffee" radio show resulted in some trailblazing, according to Evansville Living magazine. Sinky was paired on the radio show with a white hostess, one of broadcasting's first interracial pairings in the country.
"It's Just a Matter of Time," which he co-wrote with Brook Benton in 1959, has been listed among the 100 most licensed songs of the 20th century, according to our guest Rebecca Bibbs. Sinky was still writing music when he died in 1977.
Roadtrip: Bailly Homestead and Chellberg Farm in northwest Indiana
Guest Roadtripper and travel writer Jane Ammeson, author of Lincoln Road Trip: The Back-Roads Guide to America's Favorite President, suggests that we visit Bailly Homestead and Chellberg Farm near Porter, Ind.
Bailly Homestead was established in 1822 as one of the only trading posts between Chicago and Detroit; Chellberg Farm, less than half a mile away, spans 150 years of the history of Northwest Indiana. Both are part of the Indiana Dunes National Lakeshore and have living history activities that are open to visitors. Chellberg Farm was once a part of the large Swedish settlement that lined the shores of Lake Michigan starting in the 1800s and stretching into the early 20th century.
Hiking trails connect the properties through a forest dominated by maple, beech, basswood, and oak trees. You can follow a stretch of the Little Calumet River, once a critical transportation route for early regional travelers, and explore the recently restored Mnoké Prairie for a glimmer of the vast stretches of pre-settlement grasslands.
With spring in the air, Jane says it's a great time to enjoy the outdoor attractions of the Bailly Homestead and Chellberg Farm. If the weather is good, you may even want to turn this Roadtrip into a weekend getaway and explore the many other attractions of the Indiana Dunes!
History Mystery
A popular, internationally known orchestra leader probably was the first to record a song composed by Evansville native Belford "Sinky" Hendricks. In 1938, the song was recorded by the orchestra leader, who, like Sinky, was a multi-talented musician known as a pianist and composer.
Based out of New York City beginning in the mid-1920s, the orchestra leader never lived in Indiana. But according to the book Indianapolis Rhythm and Blues by guest David Leander Williams, he made several appearances in Indianapolis during the heyday of nightspots on Indiana Avenue.
The orchestra leader enjoyed a career that spanned more than 50 years. He died in 1974, three years before the death of Sinky Hendricks. Like Sinky, he was known by a nickname. Although primarily identified with jazz, the orchestra leader, also like Sinky, enjoyed success in multiple genres of music.

Question: Who was the orchestra leader?

Please do not call in to the show until you hear Nelson pose the question on the air, and please do not try to win if you have won any other prize on WICR during the last two months. You must be willing to give your first name to our engineer, you must answer the question correctly on the air and you must be willing to give your mailing address to our engineer so we can mail the prize pack to you. Prizes: four passes to the Indiana History Center, courtesy of Indiana Historical Society, and a gift certificate to Story Inn, courtesy of Story Inn.
Please email molly@hoosierhistorylive.org if your business or organization would like to offer History Mystery prizes.
Nelson Price, host and historian
Molly Head, producer/project manager, (317) 927-9101
Michael Armbruster, associate producer
Cheryl Lamb, administrative manager
Richard Sullivan, senior tech consultant
Pam Fraizer, graphic designer
Garry Chilluffo, special events consultant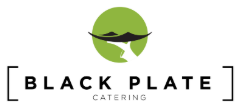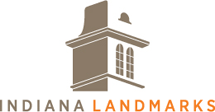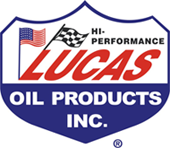 Please tell our sponsors that you appreciate their support!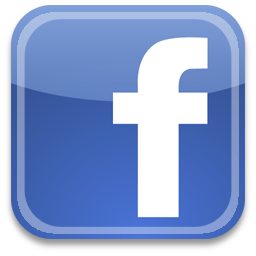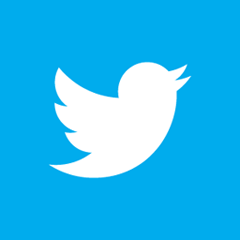 Acknowledgments to Monomedia, Visit Indy, WICR-FM, Fraizer Designs, Heritage Photo & Research Services, Henri Pensis, Aaron Duvall, Chloe Tyson, and many other individuals and organizations. We are independently produced and are self-supporting through organizational sponsorship and through individual contribution at the yellow button on our newsletter or website. For organizational sponsorship, which includes logos, links, and voiced credits in the show, contact Molly Head at (317) 927-9101 or email her at molly@hoosierhistorylive.org.  Our media reach continues to grow via podcasting and iTunes.
Thank you!
We'd like to thank the following recent, new and renewal contributors whose donations help make this show possible!
John and Diane Iozzo
Marjorie and James Kienle
Tom and Linda Castaldi
Julie Slaymaker
Joe Young
Andy Hein
Georgia Cravey and Jim Lingenfelter
Lorraine and Richard Vavul
Steve and Marilyn Barnett
Aleta Hodge
Jeanne Blake
Perry and Melanie Hammock
Jim and Bonnie Carter
Barbara and Michael Homoya
Noraleen Young
Barbara Wellnitz
Phil and Pam Brooks
Russ Pulliam
April 6, 2019 - coming up
Distinctive historic homes
A rare octagon-shaped house was built for a widow with 12 children in a rural part of Hancock County in 1879. She saved silver dollars until she accumulated more than $2,300, enough for construction of the distinctive house for her large brood.
Now known as the Jane Ross Reeves Octagon House, the historic residence had deteriorated alarmingly and almost burned in a firefighter training exercise before several residents of the town of Shirley purchased the farmhouse during the late 1990s. They moved it into Shirley near the railroad depot. A 20-year restoration project has resulted in a house that's now listed on the National Register of Historic Places and can be toured by appointment, beginning every April.
An equally distinctive house is a Swiss chalet built in 1903 on Main Street in the scenic town of Ferdinand in Dubois County. The initial owner of the Wollenmann House, Dr. Alois Wollenmann, was a local physician who had been born in Switzerland and wanted a residence like those of his homeland; all of its features were European in design.
One unusual detail of the house reflected Dr. Wollenmann's medical practice, which he ran out of the home. He had a sliding panel installed in the front door so that he could assess the illness of patients before bringing them into his house. In the early 1900s, his son raised 11 children in the residence.
The Wollenmann House also was imperiled - it was placed on the 10 Most Endangered Sites list of Indiana Landmarks in 2010 - before being rescued. Purchased by a small group of Ferdinand residents, who then donated it to the Ferdinand Historical Society, the Wollenmann House also is listed on the National Register. Today, the distinctive chalet is home to Soup-N-Such, a café whose owners live the upstairs portion, where original features include a claw foot bathtub.
As we explore distinctive historic structures built as homes (or that have become residences), Nelson will be joined by:
Hancock County historian Brigette Cook Jones, who will discuss the Jane Ross Reeves Octagon House, which is celebrating its 140th anniversary this year. With 16 rooms, including several that are pie-shaped, it is believed to be one of just five octagonal homes that survive in Indiana. Like round barns, octagonal houses fell out of style.
And Diane Hoppenjans, past president of the Ferdinand Historical Society and vice president of Dubois County Tourism. Diane and her husband Alvin were among the residents who purchased the Wollenmann House to save the historic structure before donating it to the local historical society, which continues to own the chalet.
During our show, Diane also will discuss another landmark in Ferdinand, which is in a region of Indiana known for its German heritage. It's a historic structure that's also on the town's Main Street; in the 19th Century, it was the residence and store of a family in the mercantile business.

© 2019 Hoosier History Live. All rights reserved.