May 4, 2019
Lakes, lakes and more northern Indiana lakes
Lake James has been an enticing vacation and weekend destination for residents of northeast Indiana since the early 1900s, when those seeking rest and relaxation would take a train to the nearby town of Angola, then make their way to the scenic lake. By the 1920s, two dance halls and cottages had been built on the resort lake in Steuben County.
In LaPorte County, Hudson Lake has a colorful history that includes, during the 1830s, a cluster of cabins and shops on its shores that served as a stagecoach stop between nascent Detroit and Chicago.
Today, Olin Lake in LaGrange County has the largest undeveloped shoreline of all of Indiana's natural lakes.
They are among the lakes in northern Indiana that we will explore during a show with a special format. Nelson's guests will be a series of "lake correspondents" who will phone in with reports about the heritage of natural lakes in northern Indiana.
As we noted during a show last summer about our state's two largest natural lakes - Lake Wawasee and Lake Maxinkuckee - most of the lakes in northern Indiana have glacial origins. Large lakes in southern Indiana, including Lake Monroe, are man-made.
Our lake correspondents will include:
Jim Somers and Flaim Cupp, co-authors of the 2011 book A History of Lake James; both of their families are long-term property owners at the lake, which covers 1,229 acres and reaches a depth of 88 feet. They report that of about 800 cottages on Lake James today, about one-fourth are owned by year-round residents like Jim and Flaim.
Public historian Glory-June Greiff, who grew up at Hudson Lake. "LaPorte County is so lake-filled that you're bound to run into one just wandering the roads," she notes. "The county seat of LaPorte has at least five within its city limits."
Botanist Michael Homoya, who recently retired from the Indiana Department of Natural Resources. He will share insights about Olin Lake, which has a shoreline of about 2 miles in length. "Interesting wetlands border the lake, including a 'fen'," Michael reports, adding that a fen is a "natural community that is saturated with groundwater seepage flowing in a diffuse matter."
And Jim Nierman, who will discuss Bass Lake, the state's third largest natural lake. Jim does commentary on history tours aboard trams that go around the lake, which is located in Starke County in far-northwest Indiana. Jim, who is 77, has been visiting the lake since he was a teenager during the 1950s. For more than 100 years, Bass Lake has been an enticing "escape," particularly for Chicago-area residents.
On the shore of Lake James, Pokagon State Park was established as an Indiana State Park in the 1920s, taking its name from illustrious leaders of the Potawatomi, a Native American tribe that once fished, hunted and lived across northern Indiana. During the 1920s, '30s and '40s, Big Band music attracted thousands of patrons to Lake James, according to Jim and Flaim. Motorboat racing has been a popular attraction for generations of lake-goers.

At Hudson Lake, the 1830s cluster of cabins was called Lakeport and, according to Glory-June, "vied unsuccessfully to become the county seat." She reports that 100 years later, Hudson Lake was a "happening place" again, with a casino (featuring performers such as jazz great Bix Beiderbecke) adjacent to the tracks of the South Shore Railroad running between South Bend and Chicago.

"Today," she says, "Hudson Lake is quiet, basking in its history."

Lake James, in contrast, is the site of scores of events, including sailboat races and an annual antique boat and car show organized by the Lake James Association. The association also presents "Centennial Cottage" awards to lake homes that, as Jim and Flaim put it, "have retained their original flavor for more than 100 years."

Bledsoe's Beach at Lake James - named after brothers who built a dance hall in 1919 - is often a hub of activity. During the 1960s, WOWO, an AM radio station based in Fort Wayne, broadcast live music during sock hops and record hops at the beach. Boat parades on holiday weekends and a seaplane "fly-in" at Pokagon State Park continue to this day.
People are talking about Hoosier History Live!
We hate to brag, but here's what a recent guest on the show had to say about us:
"Hoosier History Live has amassed a vast library of content over the years, both with the show audio and newsletter material. I believe that the Hoosier History Live content has great value to sponsors and advertisers via widespread online distribution. Nowhere else do you find the fresh new material each week, the depth of stories, the richness of detail, and the long-term consistency."
- John McDonald, CEO, ClearObject in Fishers, Indiana, Inc. Magazine's fastest-growing IT company in Indiana for 2014, 2015, 2016 and 2017.

History Mystery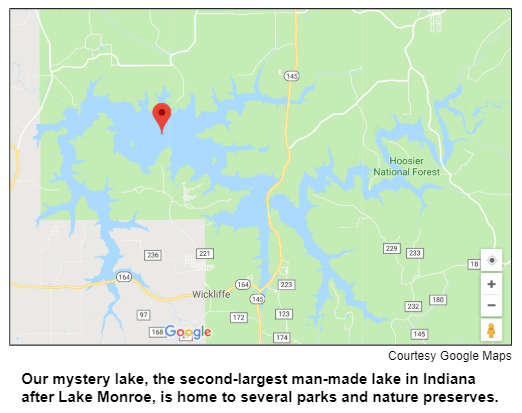 Lake Monroe, the largest man-made lake in Indiana, is located near Bloomington. The state's second largest man-made lake also is in southern Indiana.
A reservoir created by the Indiana Department of Natural Resources and the U.S. Army Corps of Engineers, the lake stretches across three counties in the far-southwestern region of the state. It was created by damming a river that has the same name as the lake. Several parks and nature preserves have been established around the lake. It covers 8,800 surface acres.
Question: What is the second-largest man-made lake in Indiana?
Please do not call in to the show until you hear Nelson pose the question on the air, and please do not try to win if you have won any other prize on WICR during the last two months. You must be willing to give your first name to our engineer, you must answer the question correctly on the air and you must be willing to give your mailing address to our engineer so we can mail the prize pack to you. This week's prize: a pair of tickets to the 2019 Indiana Wine Fair at Story Inn in Brown County on May 11, courtesy of Story Inn.

Nelson Price, host and historian
Molly Head, producer/project manager, (317) 927-9101
Michael Armbruster, associate producer
Cheryl Lamb, administrative manager
Richard Sullivan, senior tech consultant
Pam Fraizer, graphic designer
Garry Chilluffo, special events consultant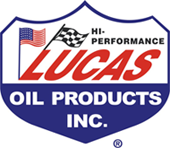 Please tell our sponsors that you appreciate their support!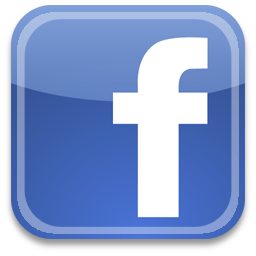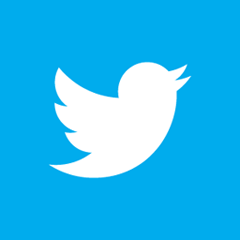 Acknowledgments to Monomedia, Visit Indy, WICR-FM, Fraizer Designs, Heritage Photo & Research Services, Henri Pensis, Aaron Duvall, Chloe Tyson, and many other individuals and organizations. We are independently produced and are self-supporting through organizational sponsorship and through individual contribution at the yellow button on our newsletter or website. For organizational sponsorship, which includes logos, links, and voiced credits in the show, contact Molly Head at (317) 927-9101 or email her at molly@hoosierhistorylive.org.  Our media reach continues to grow via podcasting and iTunes.
Thank you!
We'd like to thank the following recent, new and renewal contributors whose donations help make this show possible!
Perry and Melanie Hammock
Jim and Bonnie Carter
Barbara and Michael Homoya
Noraleen Young
Barbara Wellnitz
Phil and Pam Brooks
Russ Pulliam
Roz Wolen
Marion Wolen
May 11, 2019 - coming up
Willy T. Ribbs on making Indy 500 history
"The crowd went crazy," historian Donald Davidson recalls in a video about milestones at the Indianapolis Motor Speedway. "It was a truly historic moment."
He's referring to the electrifying moment on May 19, 1991 when, at the last possible opportunity, Willy T. Ribbs became the first African-American driver to qualify for the Indianapolis 500. An earlier qualification attempt by Willy, who was driving for Derrick Walker Racing, had failed because of engine troubles.
His trailblazing achievement at the Speedway - he eventually finished 32nd in the Indy 500 in 1991 - followed years of struggles, including harassment and even death threats when he competed in NASCAR races beginning in the late 1970s. His challenges are recounted in Uppity, a documentary film that had its world premiere in Indianapolis last year.
Willy, 64, will discuss his life and racing career as Nelson's guest by phone from Texas, where he lives today. The son of an amateur race driver and plumbing contractor, Willy grew up in San Jose, Calif. In Uppity, Willy recalls how he announced as a 9-year-old that he wanted to be an Indy 500 or Formula One driver - even though he had no African-American role models.
During the 1980s, movie star Paul Newman, who had become a co-owner of racing teams, reached out to support him. Willy came to the Speedway in 1985, but an attempt to participate in a rookie orientation program didn't work out. In 1990, Willy started in several IndyCar races but failed to qualify for the Indy 500.
Like Willy, several other former Indy 500 drivers have been Hoosier History Live guests. They include Willy's friends Lyn St. James, who in 1992 became the second woman driver in the Indy 500 (Janet Guthrie was the first, in 1977) and Derek Daly, the Irish racer who settled in central Indiana and became a broadcast analyst. In 2016, Merle Bettenhausen was our studio guest to discuss his racing career and the tragedies that befell his family.
Note: This show may be partially or fully preempted by WICR-FM's live coverage of UIndy sports.
© 2019 Hoosier History Live. All rights reserved.