July 27, 2019
Hoosier horticultural heritage
With midsummer upon us, it's time to pour a glass of iced tea, sit on the porch and soak up some of the history that grows in the lush gardens of Indiana. Guest host Jo Ellen Meyers Sharp, AKA the Hoosier Gardener, will explore the rich horticultural heritage of the Hoosier state.
First stop on Jo Ellen's tour of Indiana's garden history: Zionsville. Turns out that the historic village (now a booming suburb of Indianapolis) played an important role in the development and marketing of flowers for use in home gardens.
Nearly a century ago, Zionsville gained the nickname "Dahlia City," thanks to the success of two neighboring nurseries located in the village. Both produced not only dahlia tubers, but other showy flowers as well, which they sold locally and across the country through mail-order catalogs.
Zionsville became known as one of the best places to purchase tubers to produce colorful, spectacular blooms.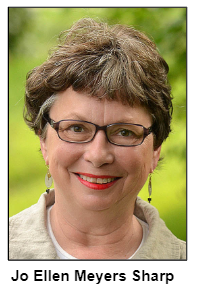 The story of Zionsville and the dahlias comes from Mark Zelonis, who will be joining Jo Ellen in studio to discuss Indiana's horticultural history. Mark has spent an entire career directing beautiful gardens, including those at the Indianapolis Museum of Art at Newfields. Mark is a frequent lecturer on gardens and landscape history and recently formed a new company, Cultural Excursions, through which he leads tours to gardens, museums and historic sites in the U.S. and Europe.
Mark tells how early 20th century promoters of the growing Zionsville community touted the town's attractiveness to potential new homeowners and businesses and probably coined the nickname "Dahlia City." The craze for dahlias eventually waned, however, and by the 1940s both nurseries had closed.
Some of Zionsville's floral legacy has been sadly lost: it appears the dahlia variety Zion's Pride is no longer available in the trade. However, town officials recently named a new road on the south side of town Dahlia Drive to recognize this colorful aspect of the village's history.
Also joining Jo Ellen in studio: landscape architect David Gorden, co-owner of Mark M. Holeman Inc., landscape company.
Jo Ellen, Mark and David will share stories of some of the state's most beautiful landscapes and how they convey a unique sense of place. Among the most culturally significant of these gardens: twenty "Hidden Treasures" that have been placed on the National Register of Historic Places. These include Lindenwood Cemetery in Fort Wayne, Deming Park in Terre Haute, and the Historic New Harmony Labyrinth.
Within the boundaries of Indianapolis, garden lovers can revel in the beauty of Garfield Park, designed by George Kessler, and Oldfields, the estate garden designed by Percival Gallagher of the famed Olmsted Brothers landscape firm.
Yet another important historic garden to explore with Jo Ellen and her guests: the recently restored Riverdale estate landscape designed by Jens Jensen, now part of the campus of Marian University. The Friends of Riverdale raised $1.4 million to restore the century-old landscape that recently won an award from Indiana Landmarks. Riverdale also figures into Hoosier racing history: it is the former estate of James A. Allison, one of the founders of the Indianapolis Motor Speedway.
Also on the agenda for discussion: the value of native plants in Indiana gardens. There's growing interest in these plants as gardeners, urban planners, horticulturist, garden centers, nurseries and landscape architects learn more about the role of native perennials, trees and shrubs in sustainable gardens. A good example is public interest in milkweed, the only family of plants beloved monarch butterflies use to lay their eggs.

History Mystery
A famous landscape architect and city planner is responsible for planning a multitude of parks and green spaces in Indianapolis, Terre Haute, Fort Wayne and South Bend.
Over the course of his forty-one year career, this German immigrant completed over 200 projects and prepared plans for 26 communities, 26 park and boulevard systems, 49 parks, 46 estates and residences, and 26 schools. His projects can be found in 23 states and 100 cities, in places as far flung as Shanghai, New York and Mexico City.
"Planning," this landscape architect wrote, "should be comprehensive. Even though a grand urban design could only be realized in bits and pieces, and over a long period of years, still we should always know where we are going."
Question: Who is this famous landscape architect?
The call-in number is (317) 788-3314. Please do not call in to the show until you hear Jo Ellen pose the question on the air, and please do not try to win if you have won any other prize on WICR during the last two months. You must be willing to give your first name to our engineer, you must answer the question correctly on the air and you must be willing to give your mailing address to our engineer so we can mail the prize pack to you.
This week's prize is a signed copy of The Visitor's Guide to American Gardens, courtesy of its author, Jo Ellen Meyers Sharp. The book includes details on more than 400 gardens in the U.S. and Canada to include in your travels.
Roadtrip: Quest for the Orange Fringed Orchid at the Fisher Oak Savanna Nature Preserve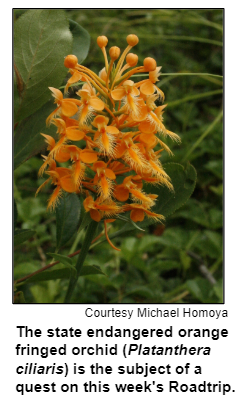 Guest Roadtripper Michael Homoya, author, world traveler and recently retired from the Indiana Department of National Resources, will be calling in from a search mission at Fisher Oak Savanna Nature Preserve in Jasper County in northwestern Indiana.
He's leading a hike to see the state endangered orange fringed orchid (Platanthera ciliaris); the Fisher Oak property provides one of the few habitats in Indiana in which the orange fringed orchid can thrive.
Fisher Oak Savanna Nature Preserve is owned by the NICHES Land Trust and consists of 266 acres of black oak savanna dune ridges interspersed with pin oak flatwoods.
Because pin oak flatwoods hold water in the spring and dry later in the season or in summer, they contribute to a wet/dry cycle that creates the perfect home for many rare plants and amphibians that depend on this type of ecosystem.
We can also appreciate the Fisher Oak preserve as a reminder of our state's pre-European history. Before the pioneer era, the natural diversity of wildlife in the area attracted Native Americans, who used the sand ridge above the lower wetlands and prairies as a spot for encampments.
To find out the results of Michael's quest, be sure to join us for this fascinating Roadtrip!

Broad Ripple High School alumni share their stories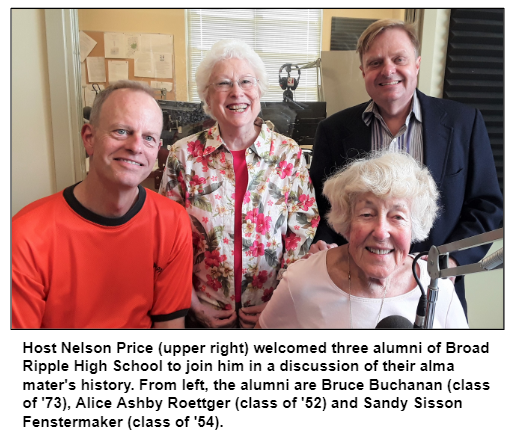 Nelson Price, host and historian
Molly Head, producer/project manager, (317) 927-9101
Michael Armbruster, associate producer
Cheryl Lamb, administrative manager
Richard Sullivan, senior tech consultant
Pam Fraizer, graphic designer
Garry Chilluffo, special events consultant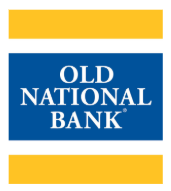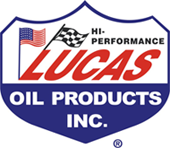 Please tell our sponsors that you appreciate their support!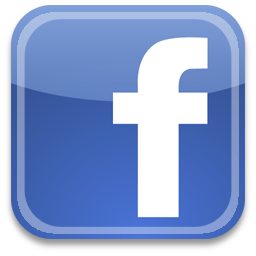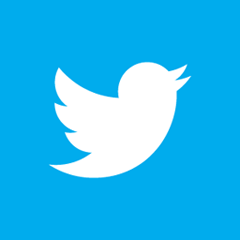 Acknowledgments to Monomedia, Visit Indy, WICR-FM, Fraizer Designs, Heritage Photo & Research Services, Henri Pensis, Aaron Duvall, Chloe Tyson, and many other individuals and organizations. We are independently produced and are self-supporting through organizational sponsorship and through individual contribution at the yellow button on our newsletter or website. For organizational sponsorship, which includes logos, links, and voiced credits in the show, contact Molly Head at (317) 927-9101 or email her at molly@hoosierhistorylive.org. Our media reach continues to grow via podcasting and iTunes.
Thank you!
We'd like to thank the following recent, new and renewal contributors whose donations help make this show possible!
August 3, 2019 - coming up
Reno Brothers, notorious train robbers: encore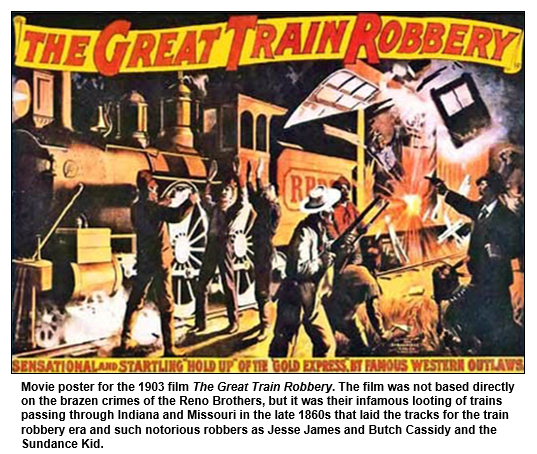 Shortly after the Civil War, a notorious crime spree unfolded across the Midwest that included the country's first robbery of a moving train. The perpetrators were bandits in a gang organized by brothers who grew up on a farm near Seymour, Ind., in Jackson County. The outlaws also pulled off what may have been the first peacetime train robbery in U.S. history.
The notorious Reno Brothers - whose history-making train robbery occurred on Oct. 6, 1866 - is the focus of this encore show originally broadcast April 14, 2018. The gang included brothers Frank, John, Simeon ("Sim") and William Reno, who had begun looting businesses before the Civil War.
Their most infamous crime occurred May 22, 1868 as the Jefferson, Madison & Indianapolis Railroad train was proceeding through Marshfield, Ind., about 17 miles south of Seymour. The Renos and their gang boarded the train, overpowered the engineer, threw one of his co-workers out a door, broke into an express car and eventually made off with about $96,000.
As train robberies and other crimes by the Reno gang persisted, Jackson County residents formed vigilante committees. Pinkerton detectives were hired to capture the gang.
To describe the Reno Brothers' crime spree, William "Bill" Bell, a retired law enforcement officer based in Indianapolis, is Nelson's studio guest. Bill, who writes for several magazines about the Old West, has researched and written about the Reno Brothers for Wild West magazine. In a 38-year career, Bill worked as a police officer, deputy sheriff, U.S. border patrolman and as a U.S. Customs worker. He is a member of the Scarlet Mask Vigilance Society, which is named after one of the vigilante organizations that, as Bill puts it, "finally put a stop to the depredations of the notorious Reno Brothers."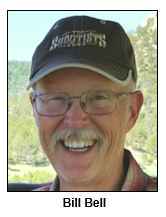 According to Bill's research, the Reno family came to Indiana in 1813, when the grandfather of the brothers arrived from Kentucky. Frank, John, Sim and William Reno grew up on a 1,200-acre farm. Another brother, Clinton, and a sister, Laura, "apparently never entered into the illicit activities of their siblings," Bill writes.
As an early headquarters, the Reno Brothers and their gang used a dilapidated building in the small Jackson County town of Rockford; later, their base was a hotel in Seymour. Before the historic train robberies, the Renos committed a series of post office robberies and murders.
According to Bill Bell's article, the Reno gang's robbery of an Ohio & Mississippi Railroad train as it left the Seymour depot in 1866 means that the brothers can be blamed for "opening the door to the train robbery era, which featured Jesse and Frank James, and, later, Butch Cassidy and the Sundance Kid."
The Reno Brothers were suspects in arson fires that swept through Rockford and in the slayings of residents who could have testified against them in court.
In 1868, several members of the Reno gang, including Frank, William and Sim Reno, were captured in separate apprehensions. They were taken to New Albany, the Ohio River town in Floyd County with a "big stone jail, considered the strongest in southern Indiana," according to Bill's article. (John Reno had been arrested previously and was imprisoned in Missouri, where members of the Reno Gang had robbed banks and a county treasurer's office.)

Determined to make the Reno Brothers pay for their crimes, nearly 100 members of a vigilante society in Jackson County took trains to New Albany one night in December. The vigilantes showed up at the Floyd County jail at about 3 a.m., masked and armed with revolvers and clubs. They overpowered the jailers, the Floyd County sheriff and Floyd County commissioners, and dragged Frank, William and Sim Reno one-by-one out of their cells and executed them by hanging. After the lynchings, the vigilantes returned by train by Seymour.

The bodies of the three Reno Brothers who had been lynched were turned over to their sister Laura and were buried side by side in Seymour City Cemetery. The fenced graves of the infamous bandits can be visited by going up a stone walkway from 9th St in Seymour.

To learn more about the Reno Brothers' lasting impact on American culture, listen to "The First Train Robbery," a bluegrass song written by Chris Stout and performed here by Larry Cordle.





© 2019 Hoosier History Live. All rights reserved.