August 31 2019
On the road to Lincoln-related sites
"I love that there are still inns where Lincoln stayed," says travel writer Jane Ammeson, who has been a popular Roadtrip correspondent on Hoosier History Live for several years.
Although her radio reports, magazine articles and books cover a range of historic topics, Jane has narrowed her focus in her newest book, Lincoln Road Trip: The Back-Roads Guide to America's Favorite President (Red Lightning Books).

As most Hoosiers know, Abraham Lincoln grew up in southern Indiana. As a 7-year-old, he and his family moved from Kentucky to the wilderness area that became Spencer County; the Lincolns arrived in 1816, the same year Indiana achieved statehood.

We will reach beyond the boundaries of Indiana when Jane joins Nelson as a studio guest to explore some of the inns, homes, mills and recreated historic sites with a connection to Lincoln (1809-1865), his extended family and the historical events associated with his life.


Our itinerary for the show will include traveling to Kentucky to explore the Old Talbott Tavern in Bardstown, which opened as an inn in 1779. Abe Lincoln was about five when he stayed at the inn; according to Lincoln Road Trip, it is considered "one of the oldest taverns in continuous operation in the United States and the oldest stagecoach stop west of the Allegheny Mountains."
Guests at an inn in Corydon, Indiana's first state capital, included Josiah Lincoln, Abe's uncle. Josiah (the brother of Thomas Lincoln, father of the future president) visited the Kintner Tavern after he moved to Harrison County to establish a 160-acre farm near Corydon in the early 1800s, according to Lincoln Road Trip. Although the original tavern was destroyed by a fire, its owner, Jacob Kintner, later opened the Kintner House Inn, which still stands.


And here's another Lincoln-connected bit of trivia about Harrison County: Because there are no direct descendants remaining of Abraham Lincoln - the last, his great-grandson Robert Todd Lincoln Beckwith, died in 1985 - descendants of Josiah Lincoln are considered, as Jane puts it, "among the closest living kin of the greatest American president." Many of Josiah Lincoln's descendants continue to live in Harrison County or nearby.

Thousands of visitors from across the country have seen the burial sites of Abraham Lincoln's mother, Nancy Hanks Lincoln, and his older sister, Sarah Lincoln Grigsby, at the Lincoln Boyhood National Memorial in Spencer County. The site includes a recreation of the log cabin the Lincolns built when they moved to the Little Pigeon Creek settlement in the wilderness.

"It was a region with many bears and other wild animals still in the woods," Lincoln recalled later in life. "There I grew up."

Our guest Jane Ammeson notes that the Lincoln family was related through marriage to the extended family of frontier explorer Daniel Boone. So Lincoln Road Trip highlights historic sites associated with the Boones, which we also will explore during our show.

These sites include Squire Boone Caverns in Harrison County, which Janes describes as a "magical and mystical" cave system with an underground waterfall. Squire Boone, Daniel's younger brother, lived near the caverns in southeastern Indiana for the final 11 years of his life. When he died in 1815 at age 71, Squire Boone asked his children to bury him in one of the passageways of the cave system. Today, Squire Boone Caverns is a popular tourist attraction, and visitors often stop in the area that includes his casket.

Also during our show, we will explore the Colonel William Jones State Historic Site near the town of Gentryville in southwestern Indiana. Jones ran a general store during Abe Lincoln's teenage years, employing him as a clerk and discussing political issues with him. After the Lincoln family moved to Illinois, Abe Lincoln spent the night at Jones' house during a return visit to Indiana.

During the Civil War, Jones was killed at the Battle of Atlanta in 1864, his former clerk serving as commander-in-chief. The house in Gentryville, which Jones designed in the Federal style, is listed on the National Register of Historic Places.




Roadtrip: Indy's Teeny Statue of Liberty Museum
Guest Roadtripper Tim Harmon, longtime purveyor of architectural salvage and co-owner of Tim and Julie's Another Fine Mess on East 10th Street in Indianapolis, decided to do something eclectic with the small retail space next to his store. He created Indy's Teeny Statue of Liberty Museum a couple of years ago as a tribute to what he calls "the absurdity of what people do with the Statue of Liberty."
Tim invites us to join him in a visit to the storefront museum, which houses a collection of over 500 pieces of Statue of Liberty memorabilia packed into 160 square feet of space. Some of the Liberty-themed items include Avon bottles, a toothbrush holder, lawn sprinklers, Jim Beam bottles, cigarette lighters, pencil sharpeners, books, a condom, stamps, and more. All this, and admission is only 50 cents!
Once you've had your fill of Liberty, Tim invites you to drop in and have a look around Another Fine Mess, one of Indy's most enticing salvage stores. Wares run the gamut from such treasures as early 20th century plumbing fixtures to lovingly crafted vintage doors and windows.
And if culling through old stuff is your thing, consider visiting two nearby salvage hotpots: Rewired Antiques and Society of Salvage.
If your love of history is balanced by an appreciation for kitschy Americana, be sure to join Tim on this off-beat Roadtrip to one of Indy's most unusual museums.
History Mystery
In 1865, as Abraham Lincoln's funeral train passed through Indianapolis, the slain president became the first person to lie in state at the Indiana Statehouse.
The second person, a Hoosier who achieved national fame, died in 1916. According to several accounts, more than 35,000 people filed past his casket at the Statehouse.
Question: Who was the famous Hoosier who was the second person to lie in state at the Statehouse?
The call-in number is (317) 788-3314. Please do not call into the show until you hear Nelson pose the question on the air, and please do not try to win the prize if you have won any other prize on WICR during the last two months. You must be willing to give your name and address to our engineer and be willing to be placed on the air.
The prizes this week are two admissions to the Indianapolis Scottish Highland Games on October 12 in German Park, courtesy of the Scottish Society of Indianapolis, a gift certificate to Story Inn in Brown County, courtesy of Story Inn, and two admissions to James Whitcomb Riley Museum Home in Indianapolis, courtesy of the James Whitcomb Riley Museum Home.
Nelson Price, host and historian
Molly Head, producer/general manager, (317) 927-9101
Michael Armbruster, associate producer
Cheryl Lamb, administrative manager
Richard Sullivan, senior tech consultant
Pam Fraizer, graphic designer
Garry Chilluffo, special events consultant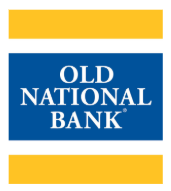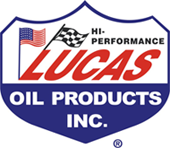 Please tell our sponsors that you appreciate their support!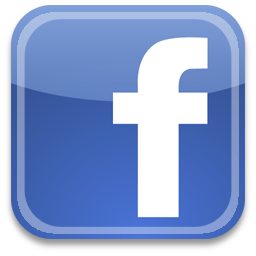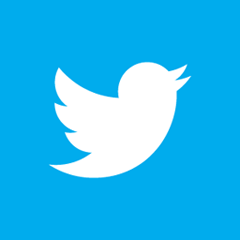 Acknowledgments to Monomedia, Visit Indy, WICR-FM, Fraizer Designs, Heritage Photo & Research Services, Henri Pensis, Aaron Duvall, Chloe Tyson, and many other individuals and organizations. We are independently produced and are self-supporting through organizational sponsorship and through individual contribution at the yellow button on our newsletter or website. For organizational sponsorship, which includes logos, links, and voiced credits in the show, contact Molly Head at (317) 927-9101 or email her at molly@hoosierhistorylive.org. Our media reach continues to grow via podcasting and iTunes.
Thank you!
We'd like to thank the following recent, new and renewal contributors whose donations help make this show possible!
Bruce and Julie Buchanan
David Willkie
September 7, 2019 - coming up
Toys in the attic
From wind-up or battery-operated gizmos to rocking horses, wagons, sleds and tricycles, cherished toys often are kept by families who hope future generations will be equally enchanted by them.
Or by grown-ups who just can't bring themselves to part with treasured childhood playthings.
When vintage toys are kept in attics, basements and closets, however, the consequences may not be fun and games. To offer advice and tips about the care, maintenance, storage and repair of toys that have been around for decades or even generations, two Hoosier experts will join Nelson as his studio guests:
Tim Showalter, owner of Hoosierboy Restorations in Beech Grove. Tim restores toys made in the early and mid-20th century, particularly metal and wooden items manufactured in the United States. Toy cars and tractors, sleds, rocking horses and red wagons are among the array of playthings that he has repaired or restored.
And Heather Ibey, manager of Randy's Toy Shop in Noblesville. "Our main focus is vintage, pre-1950s tin, wind-up, battery-operated, celluloid toys and their original boxes," Heather says. The shop restores and makes parts for a range of the pre-1950s toys.
Heather has a special fondness for toys such as the Marx Merry Makers mouse band (a wind-up group of mice with musical instruments from the early 1930s) created by Louis Marx & Company, one of the world's largest toy manufacturers of the early and mid-20th century.
"[Marx] made a very large variety of toys ranging from automobiles to wind-up space toys," Heather notes.
Among her suggestions for the care of wind-up toys: "Wind them up every so often to keep them from gumming up. There's lubrication inside the mechanism to keep the gears moving smoothly. If the toy is not wound, it can thicken and jam up the mechanism and gears."


© 2019 Hoosier History Live. All rights reserved.