September 7, 2019
Toys in the attic
From wind-up or battery-operated gizmos to rocking horses, wagons, sleds and tricycles, cherished toys often are kept by families who hope future generations will be equally enchanted by them.
Or by grown-ups who just can't bring themselves to part with treasured childhood playthings.
When vintage toys are kept in attics, basements and closets, however, the consequences may not be fun and games.
To offer advice and tips about the care, maintenance, storage and repair of toys that have been around for decades or even generations, two Hoosier experts will join Nelson as his studio guests:
Tim Showalter, owner of Hoosierboy Restorations in Beech Grove. Tim restores toys made in the early and mid-20th century, particularly metal and wooden items manufactured in the United States. Toy cars and tractors, sleds, rocking horses and red wagons are among the array of playthings that he has repaired or restored.
And Heather Ibey, manager of Randy's Toy Shop in Noblesville. "Our main focus is vintage, pre-1950s tin, wind-up, battery-operated, celluloid toys and their original boxes," Heather says. The shop restores and makes parts for a range of the pre-1950s toys.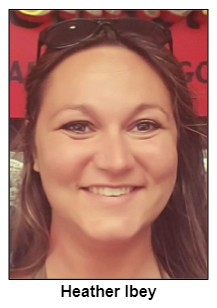 Heather has a special fondness for toys such as the Marx Merry Makers mouse band (a wind-up group of mice with musical instruments from the early 1930s) created by Louis Marx & Company, one of the world's largest toy manufacturers of the early and mid-20th century.
"[Marx] made a very large variety of toys ranging from automobiles to wind-up space toys," Heather notes.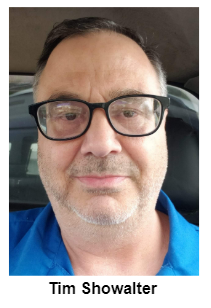 Among her suggestions for the care of wind-up toys: "Wind them up every so often to keep them from gumming up. There's lubrication inside the mechanism to keep the gears moving smoothly. If the toy is not wound, it can thicken and jam up the mechanism and gears."
Heather also advises keeping vintage toys away from direct sunlight, which can cause vibrant colors to fade.
At Hoosierboy Restorations, Tim Showalter has a couple of tips about vintage toy cars: Those made of metal are easier to restore than those of plastic or other material. Plus, metal cars have better resale value.
Tim urges people to document family stories associated with vintage toys, as with any cherished antique. Too often, he says, meaningful personal details are forgotten (or become murky) as an item is passed down from generation to generation.
Roadtrip: Hayden Historical Museum in Jennings County
What would Indiana be without its small towns? Native Hoosier John Mellencamp celebrated them in song. The movie Hoosiers immortalized a small-town high school basketball team's victory in the state championship.
To soak up the small-town history of Hayden, Ind., guest Roadtripper Roger Ruddick invites us to the Hayden Historical Museum, located just a bit north of U.S. 50 in Jennings County, between Seymour and North Vernon.
As Roger tells us, Hayden is the home town of Indiana governor Ed Whitcomb, who fought heroically in WWII and returned to Indiana to earn a law degree and serve as the 43rd governor of the state. A section of the museum is dedicated to exploring his life and legacy.
The Hayden Historical Museum also seeks to convey the experience of growing up in a small town through its display of a 1940s-era Sinclair gas station (originally built in Hayden after U.S. 50 was established in 1926) and a recreated mid-1950s school classroom.
For those still curious about the old-time, small-town experience, visitors can also stop in to a neighboring museum, A Place Called Yesterday, which explores the world of home entertainment before the invention of electricity.
Don't miss this opportunity to "have yourself a ball in a small town," as Mr. Mellencamp put it, and join Roger on this exciting Roadtrip!
History Mystery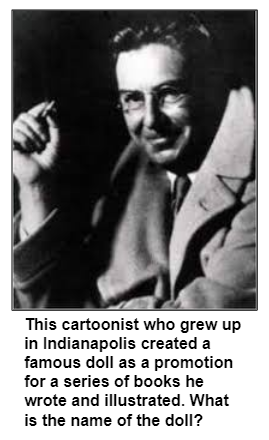 A doll that became famous around the world was created by a cartoonist who grew up in Indianapolis in the Lockerbie neighborhood.
In 1903, he was hired by the Indianapolis Star as a cartoonist, and after reaping national acclaim for his work, he became a cartoonist for New York City-based newspapers.
While living on the East Coast, he wrote adventure books that featured the character he used as the basis for the doll. Initially marketed as a promotion for the books, the doll was an immediate sensation. Ever since, the doll has been sold around the world.
Question: What is the name of the famous doll?
The call-in number is (317) 788-3314. Please do not call into the show until you hear Nelson pose the question on the air, and please do not try to win the prize if you have won any other prize on WICR during the last two months. You must be willing to give your name and address to our engineer and be willing to be placed on the air.
The prizes this week are two admissions to "Not- So- Silent Halloween" screening of camp film classic Bride of the Monster at Indiana Landmarks on Oct. 25, courtesy of Indiana Landmarks, and two admissions to the Eiteljorg Museum, courtesy of the Eiteljorg Museum.
Nelson Price, host and historian
Molly Head, producer/general manager, (317) 927-9101
Michael Armbruster, associate producer
Cheryl Lamb, administrative manager
Richard Sullivan, senior tech consultant
Pam Fraizer, graphic designer
Garry Chilluffo, special events consultant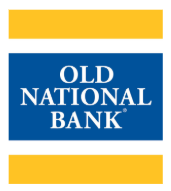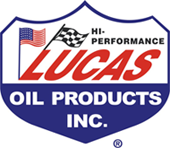 Please tell our sponsors that you appreciate their support!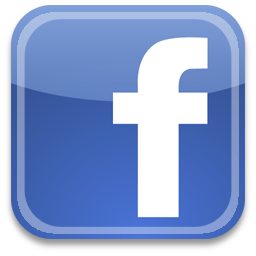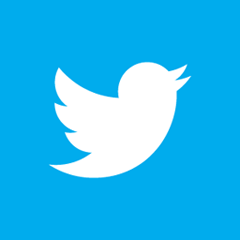 With the changing media landscape and the increasing demise of print publications, we ask you to support a high quality multi-platform media project like Hoosier History Live. Our Hoosier History Live team continues to expand our online and podcast reach, which means higher technology, storage, and editing costs coming our way. We must meet the challenge. Please consider making use of the yellow "Donate" button on our website or this newsletter (see below).
For organizational sponsorship, which includes logos, links, and voiced credits in the show and in podcasts, contact producer Molly Head at (317) 927-9101 or email her at molly@hoosierhistorylive.org. Our podcast listens are increasing at a rate of 17% a month!
Acknowledgments to Visit Indy, Fraizer Designs,WICR-FM, Henri Pensis, Aaron Duvall, Chloe Tyson, and many other individuals and organizations.
Thank you!
We'd like to thank the following recent, new and renewal contributors whose donations help make this show possible!
Bruce and Julie Buchanan
David Willkie
September 14, 2019 - coming up
Historic homes: Tips for buying, restoring and maintaining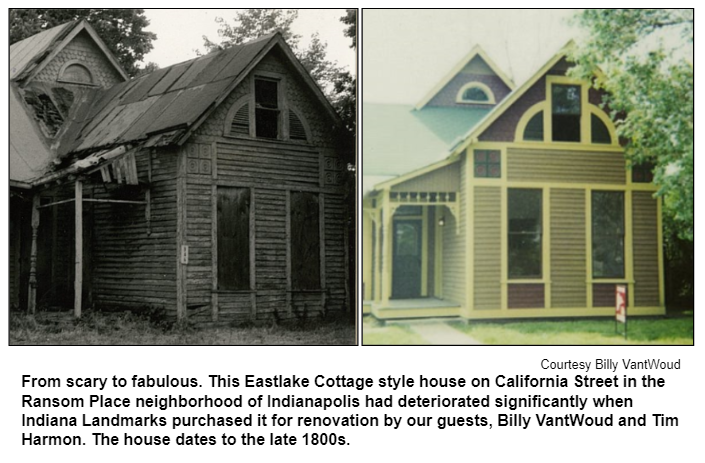 "Sometimes an old lady deserves a few wrinkles," Billy VantWoud says, referring to historic houses.
Billy is an Indianapolis-based general contractor who has restored older homes in Woodruff Place, Cottage Home, Fountain Square, St Clair Place and other Indy neighborhoods dating back to the late nineteenth century. "If you can't tolerate a few imperfections, maybe a historic home is not for you."
Billy will join Tim Harmon, co-owner of Tim and Julie's Another Fine Mess architectural salvage and vintage wares shop, as Nelson's studio guests to share advice for potential buyers of historic homes as well as tips for maintaining and restoring them.
Beginning in the early 1970s, when many historic neighborhoods in Indy were in decline, Tim Harmon began working as a contractor, specializing in restoring houses that he calls "ultimate survivors."
During the 1990s, Billy and Tim were partners in a restoration services business. Both of them have done restoration or renovation work on houses built before the Civil War.
The craftsmanship and character of such houses entices potential buyers. "But most people, even with a historic house, want a modern kitchen and modern bathroom," Tim notes.
Our guests urge potential buyers to research how much of a historic home is the original structure as well as the type of renovations and the extent of repair work that have been undertaken in subsequent decades.
Some tidbits about our topic and guests:
Billy, who grew up in the town of Culver in northern Indiana, lives in a Woodruff Place house built in 1901. He restored the historic house, which had been carved up to create 10 rental units.
Tim was the Roadtripper correspondent on our Aug. 31 show, reporting on an offbeat storefront museum he operates next to his architectural salvage shop. Indy's Teeny Statue of Liberty Museum has more than 500 pieces of memorabilia depicting Lady Liberty.
Tim offers this tip for potential home buyers who want to assess the extent that a floor has settled in a historic home: "Take a marble or ball bearing with you when you visit. Don't roll it. Just set it down on the floor, and see where it goes."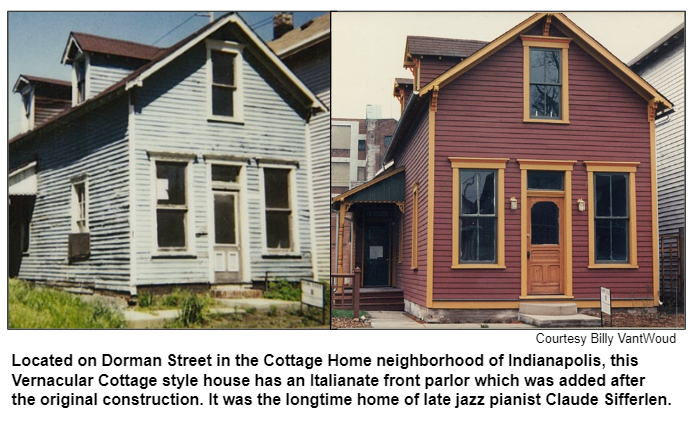 © 2019 Hoosier History Live. All rights reserved.