September 28, 2019
Adventures in personal DNA testing - encore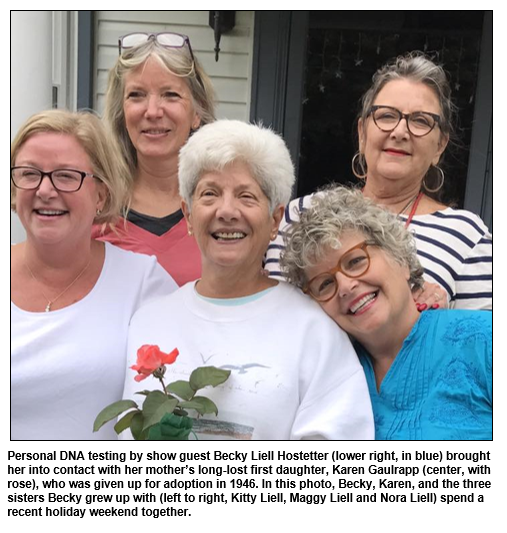 As is clear from the popularity of the PBS show Finding Your Roots, and from the high volume of visitors to the website ancestry.com, many Americans are interested in learning about their family history. And with the advent of personal DNA analysis from services such as 23andMe and AncestryDNA, more and more individuals are learning about the admixture of ethnicities in their genetic heritage, as well as discovering possible matches for unknown blood relatives who have undergone DNA testing themselves.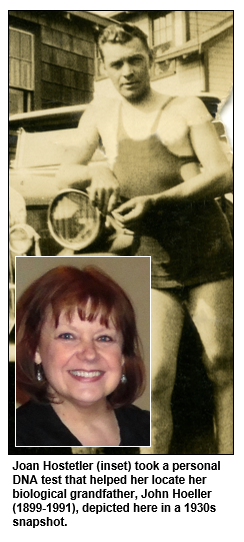 But these tests have raised thorny questions. What does our genetic information tell us about ourselves? If we use online sleuthing to contact relatives revealed by the DNA tests, should we consider them family? What if they would rather not have heard from us? And what if we learn that the race or ethnicity revealed by our DNA is different than the one we had always identified with? Does the newly available genetic information outweigh culture, tradition and family lore in our sense of who we are?
In this Hoosier History Live show originally broadcast in 2017, we examine what personal DNA testing reveals about ourselves and our shared history. Guest host and associate producer Mick Armbruster interviews three Hoosier women who have conducted a personal DNA analysis that yielded surprising results. Mick's guests in studio are:
Joan Hostetler, a photo historian and founding director of The Indiana Album. She had her DNA analyzed in 2015 and learned some surprising things about the ancestry of her mother, who had been adopted as an infant in 1927. Joan's mother knew only that she had been born in Fort Wayne, Ind., and that her birth mother, Joan's biological grandmother, had identified herself as a musician and requested that the baby she was giving up eventually be given piano lessons.

Despite years of searching, Joan and her mother were unable to learn the names of Joan's maternal biological grandparents before Joan's mother passed away in 2005.
Becky Hostetter, a vegetarian chef and co-owner of Duos Indy. Her genetic testing connected her to a long-lost half sibling; as Becky had known for years, her mother had gotten pregnant while serving in the Women's Army Corps during WWII at Camp Ritchie, Md., and had given the baby up for adoption.
In the 1970s Becky and her mother attempted to find the adopted sibling, but to no avail. What little information they had about the person could be summed up on a 3x5 index card: Female, weighed less than 6 lbs. at birth, reddish hair and born May 30, 1946, in a military hospital in New Hempstead, N.Y.

Becky's 2015 DNA test eventually led to locating this long-lost sister and a joyful reunion (including Becky's three other sisters) in 2017. But that wasn't the only surprise: Becky's DNA testing exposed other family secrets about her biological parentage and ethnic heritage.
Maxine Brown, a historian and preservationist from Corydon, Ind., and founder of the Leora Brown School renovation project, which restored one of Indiana's oldest African-American schools. Before DNA analysis she knew of her ancestors who came into Indiana Territory in 1814 with a group of nearly one hundred enslaved people. They were accompanied by an elderly white Anglican couple, Paul and Susannah Mitchem, who originally were from Virginia. The Mitchems were abolitionists whose goal was to bring former slaves into the nominally free territory of Indiana. Maxine's great-great-great grandmother Milly and her five children came into the Indiana Territory as a part of this group.
When Maxine had her DNA tested in 2017, however, she was surprised to learn that despite identifying as African American throughout her life, her genetic heritage is more Irish than any other ethnic group. She also discovered that her white great great grandfather, John Wimp Jr., (1838-63) was a slaveholder and fathered her great-grandmother, Emeline Wimp Brown. Through genealogy groups, Maxine has been in touch with many of her white Wimp relatives, who she says call her "cousin" as a term of affection.
Learn more:
Roadtrip: Completed east wing of Lanier Mansion in Madison
Kisha Tandy of the Indiana State Museum and Historic Sites recommends a Roadtrip to the Lanier Mansion in the town of Madison in southern Indiana on the Ohio River. Since 1926 the mansion has been a museum dedicated to the story of its builder and original owner, James F. D. Lanier (1800-81), a financier who is credited with starting the first railroad in Indiana. He also helped stabilize the finances of Indiana on three separate occasions, including a series of loans to the state totaling more than $1million during the Civil War.
The Lanier Mansion, completed in 1844, is one of the best examples of Greek Revival architecture in the country and is considered to be the crown jewel of Madison's Historic District. Designed by architect Francis Costigan, the mansion exhibits many original Greek Revival features, including its square plan, the full-façade porch on the south elevation, the Corinthian columns on the south portico, the Doric pilasters that appear on several locations on the exterior, the ornamental pediments over the windows and doors and the Ionic columns that separate the double parlors on the first floor.
Careful interior restoration and redecoration have recaptured the mansion's 19th-century splendor. During the 1990s, the Department of Natural Resources Division of Museums and Historic Sites, with major funding provided by the Lanier Mansion Foundation, restored the building and grounds to their former grandeur. After many years of painstaking research, the home was painted in the original colors both inside and out. On the interior, horsehair brushes were used to paint the walls and decorative plaster moldings, which were then covered with a high-gloss varnish as they were in 1844. The wallpapers and carpets all are reproductions of those available for purchase in the 1840s. Curators and other staff continue to research furnishings from the period, and changes to reflect their research may be made to the home in the future.
And now, for the first time in the past 100 years, the east wing of the Lanier Mansion has been opened to the public, restored to its appearance at the time Lanier lived in the home.
"The restoration has taken more than 20 years, involving painstaking research, physical reconstruction and plenty of community involvement," Kisha says, and the results are well worth a visit.
History Mystery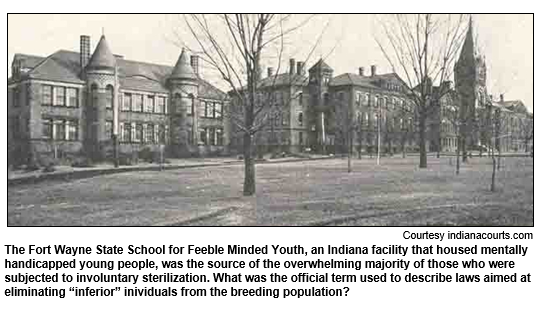 In 1907, the Indiana State Legislature passed a law that provided for the involuntary sterilization of "confirmed criminals, idiots, imbeciles and rapists." The law, which was later found to be unconstitutional and repealed in 1974, was the first recorded sterilization law in world history and, according to some historians, served as a model for similar laws in Nazi Germany during the 1930s.
During the time when the Indiana sterilization law was active, more than 2,300 Indiana citizens deemed "mental defectives" by the state were involuntarily deprived of their ability to have children.
Question: What was the official term for the "science" (now regarded as pseudoscience) of improving the human population through forced sterilization?
Hint: the word is based on the Greek roots for "well" and "born."
Note: As this is an encore show, please do not call in with an answer to the History Mystery.
Join Nelson for a complimentary walking tour of Monument Circle!
Did you ever wonder what Monument Circle was like during the 1800s, before construction of the Soldiers and Sailors Monument?

What about the Circle Theatre, which was a cinema house long before it became home to the city's symphony orchestra? Or the City Market, which dates back to the late 19th century?

You can sate your curiosity by joining Hoosier History Live host Nelson Price, "connoisseur of all things Hoosier," for a walking tour of Monument Circle in Indianapolis on Wednesday evening, October 2 from 6 to 8 pm.

Meet at the beautiful new Lugar Plaza on the south side of the City-County Building, 200 E. Washington St., near the swings. Free parking may be available at 320 E. Market.

Wear your walking shoes and bring your questions for Nelson! No RSVP needed, and thanks to the City of Indianapolis Department of Metropolitan Development and Big Car Collaborative for presenting this event.
On the road (and in the studio) with Abraham Lincoln
Nelson Price, host and historian
Molly Head, producer/general manager, (317) 927-9101
Michael Armbruster, associate producer

Cheryl Lamb, administrative manager
Richard Sullivan, senior tech consultant
Pam Fraizer, graphic designer
Garry Chilluffo, special events consultant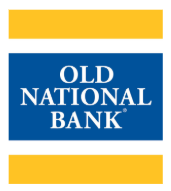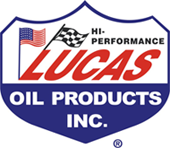 Please tell our sponsors that you appreciate their support!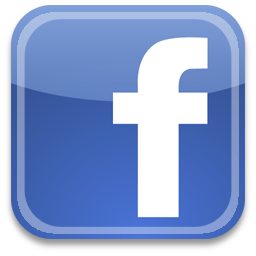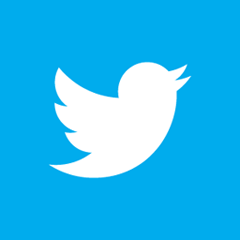 For organizational sponsorship, which includes logos, links, and voiced credits in the show and in podcasts, contact producer Molly Head at (317) 927-9101 or email her at molly@hoosierhistorylive.org. Our podcast listens are increasing at a rate of 17% a month!
Acknowledgments to Visit Indy, Fraizer Designs,WICR-FM, Henri Pensis, Aaron Duvall, Chloe Tyson, and many other individuals and organizations.
Thank you!
We'd like to thank the following recent, new and renewal contributors whose donations help make this show possible!
Bruce and Julie Buchanan
David Willkie
Coby Palmer in memory of Gary BraVard
Tim Harmon
October 5, 2019 - coming up
Greencastle history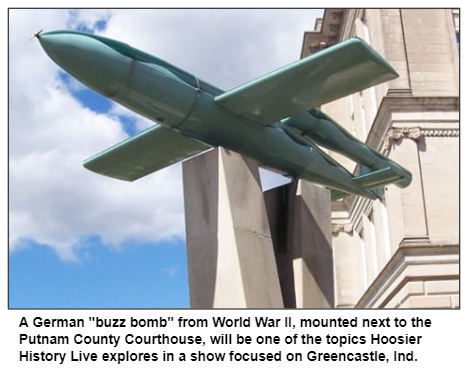 A "buzz bomb" from World War II, the first pharmacy of Col. Eli Lilly and a bank that was robbed by John Dillinger in his biggest heist.
All of these are part of the heritage of Greencastle, the city in Putnam County that's the home of DePauw University.
For this show exploring the history of Greencastle (pop. 10,326, according to the 2010 Census,) Nelson's studio guest will be Greencastle civic leader and historian Jinsie Bingham. A seventh-generation Putnam County resident and a former Greencastle City Council member, Jinsie is a retired broadcasting executive who became the first woman in Indiana to buy and operate a commercial radio station. That was WJNZ in Greencastle, now WREB-FM.

During World War II, "Buzz bomb" was the name Americans gave to German V-1 rockets used by Nazis to blitz London. During our show, Jinsie will describe how one of the bombs became an unusual memorial to the war; the buzz bomb is displayed in the Putnam County Courthouse square in downtown Greencastle.

The courthouse square and surrounding areas include several historic buildings constructed beginning in the 1880s. Almost none of the structures pre-date the 1880s because the Great Fire of 1874 destroyed much of Greencastle's downtown.

The courthouse square also was the site in 1859 of the first drug store of chemist Eli Lilly. Although he had been born in Maryland, Lilly (1838-1898) moved with his parents to Greencastle in 1852. In subsequent years, he became a Civil War hero, struggled in some post-war endeavors and eventually settled in Indianapolis, starting a small business that became what today is the pharmaceutical giant Eli Lilly and Company

Our guest Jinsie Bingham has a family connection to the Greencastle bank robbery on Oct. 24, 1933 by Dillinger and his gang. Jinsie's father was a Greencastle police officer who was off-duty when Dillinger absconded with the biggest haul (about $75,000) in his string of robberies across the Midwest. Her father was summoned in an unsuccessful attempt to capture "Public Enemy No. 1".

Jinsie will share colorful details about that episode during our show. She also will discuss the Putnam County Museum, where she is a former board member. Her honors include being named a Sagamore of the Wabash and induction into the Indiana Broadcast Pioneers Hall of Fame.




© 2019 Hoosier History Live. All rights reserved.