October 5, 2019
Greencastle history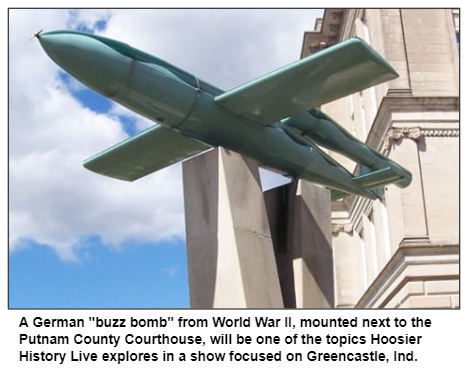 A "buzz bomb" from World War II, the first pharmacy of Col. Eli Lilly and a bank that was robbed by John Dillinger in his biggest heist.
All of these are part of the heritage of Greencastle, the city in Putnam County that's the home of DePauw University.
For this show exploring the history of Greencastle (pop. 10,326, according to the 2010 Census,) Nelson's studio guest will be Greencastle civic leader and historian Jinsie Bingham. A seventh-generation Putnam County resident and a former Greencastle City Council member, Jinsie is a retired broadcasting executive who became the first woman in Indiana to buy and operate a commercial radio station. That was WJNZ in Greencastle, now WREB-FM.
During World War II, "Buzz bomb" was the name Americans gave to German V-1 rockets used by Nazis to blitz London. During our show, Jinsie will describe how one of the bombs became an unusual memorial to the war; the buzz bomb is displayed in the Putnam County Courthouse square in downtown Greencastle.
The courthouse square and surrounding areas include several historic buildings constructed beginning in the 1880s. Almost none of the structures pre-date the 1880s because the Great Fire of 1874 destroyed much of Greencastle's downtown.
The courthouse square also was the site in 1859 of the first drug store of chemist Eli Lilly. Although he had been born in Maryland, Lilly (1838-1898) moved with his parents to Greencastle in 1852. In subsequent years, he became a Civil War hero, struggled in some post-war endeavors and eventually settled in Indianapolis, starting a small business that became what today is the pharmaceutical giant Eli Lilly and Company

Our guest Jinsie Bingham has a family connection to the Greencastle bank robbery on Oct. 24, 1933 by Dillinger and his gang. Jinsie's father was a Greencastle police officer who was off-duty when Dillinger absconded with the biggest haul (about $75,000) in his string of robberies across the Midwest. Her father was summoned in an unsuccessful attempt to capture "Public Enemy No. 1".

Jinsie will share colorful details about that episode during our show. She also will discuss the Putnam County Museum, where she is a former board member. Her honors include being named a Sagamore of the Wabash and induction into the Indiana Broadcast Pioneers Hall of Fame.

Tapping Jinsie's deep knowledge of Greencastle history - her paternal ancestors had arrived in Putnam County by 1832 - the "buzz bomb" isn't the only distinctive memorial she will discuss during the show. In Forest Hill Cemetery, a Civil War monument was refurbished last year.

Dedicated five years after the war ended in 1865, the memorial was the first Civil War monument in the state to depict a human being: a lone soldier. At the base of the monument, which rises 30 feet, the names of 321 Putnam County residents who fought in the Civil War are inscribed. More than 8,000 people attended the monument's dedication in 1870. The population of Greencastle then was just 4,000.

The city endured a blow in 1986 when IBM announced the closing of a parts distribution plant, the largest employer in Putnam County. That resulted in the loss of 985 jobs that Jinsie describes as "mostly white collar." During our show, she will discuss the ways that Greencastle has recovered.



Roadtrip: Old cemeteries in Hendricks County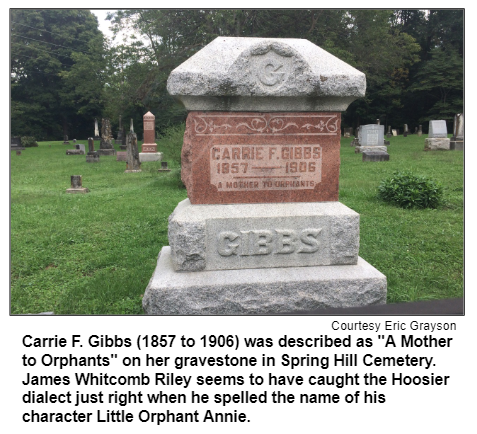 As we look ahead to Halloween, Guest Roadtripper Eric Grayson invites us to join him on a seasonally appropriate visit to Hendricks County to explore some under-appreciated, off-the-beaten-path graveyards.
Eric points out that in earlier times, cemeteries were considered gathering places where people would congregate to have picnics and to spend time with their loved ones, living and deceased. For present-day visitors, old cemeteries provide a quiet refuge from the modern world, often shaded by mature trees and filled with the song of birds.
Moreover, Eric says, old cemeteries have a lot to teach us about history. One example Eric cites: the multitude of graves with death dates in 1918 and 1919, years of world war and a global flu epidemic which spread through Indiana.
The cemeteries in Hendricks Country around Danville, Plainfield, and Avon can provide a glimpse into Hoosier culture of past eras as well. A gravestone inscription in the Spring Hill Cemetery near Cartersburg, for example, proves that James Whitcomb Riley caught the Hoosier dialect just right when he wrote Little Orphant Annie and spelled orphan with a T.
And if traipsing around old boneyards makes you bone tired and hungry, Eric suggests lunch in Avon at the Frost Bite, an old-fashioned ice cream and sandwich shop offering a variety of frozen desserts as well as more substantial fare.


History Mystery
As a proud veteran of the Civil War, Col. Eli Lilly organized a huge national reunion of a fraternal organization for veterans of the Union Army and Union Navy. This massive gathering of the organization, which called its annual events "encampments," was held in Indianapolis in 1893.
More than 300,000 delegates of the organization and their families came to the Hoosier capital, where former Civil War soldiers participated in a spectacular parade and enjoyed fireworks. Downtown buildings were lavishly decorated with flags and bunting.
During the organization's encampment, Col. Lilly was able to call attention to the Soldiers and Sailors Monument, which was under construction at the center of Indianapolis to honor Hoosiers who served in the Civil War.
Question: What was the name of the organization for Civil War veterans that had a national encampment in Indianapolis in 1893?
The call-in number is (317) 788-3314. Please do not call into the show until you hear Nelson pose the question on the air, and please do not try to win the prize if you have won any other prize on WICR during the last two months. You must be willing to give your name and address to our engineer and be willing to be placed on the air.
The prizes this week are two tickets to the Halloween screening of 1955 Bride of the Monster film at Indiana Landmarks Center on Oct. 25, courtesy of Indiana Landmarks, and two tickets to the Indiana History Center, courtesy of the Indiana Historical Society.
Nelson Price, host and historian
Molly Head, producer/general manager, (317) 927-9101
Michael Armbruster, associate producer

Cheryl Lamb, administrative manager
Richard Sullivan, senior tech consultant
Pam Fraizer, graphic designer
Garry Chilluffo, special events consultant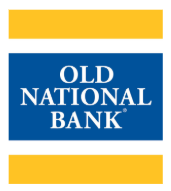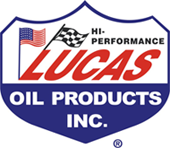 Please tell our sponsors that you appreciate their support!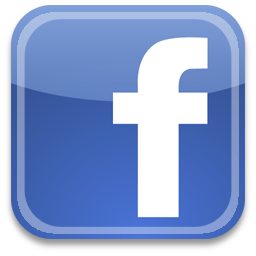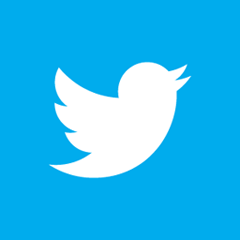 For organizational sponsorship, which includes logos, links, and voiced credits in the show and in podcasts, contact producer Molly Head at (317) 927-9101 or email her at molly@hoosierhistorylive.org. Our podcast listens are increasing at a rate of 17% a month!
Acknowledgments to Visit Indy, Fraizer Designs,WICR-FM, Henri Pensis, Aaron Duvall, Chloe Tyson, and many other individuals and organizations.
Thank you!
We'd like to thank the following recent, new and renewal contributors whose donations help make this show possible!
Bruce and Julie Buchanan
David Willkie
Coby Palmer in memory of Gary BraVard
Tim Harmon
October 12, 2019 - coming up
Police department history in Indy
The first African-American police officer to be named a detective in Indianapolis was born into slavery in Virginia. After Benjamin Thornton became a detective in 1886 in what today is called the Indianapolis Metropolitan Police Department (IMPD), he earned acclaim across the country for his skills in tracking criminals.
In 1918, fourteen policewomen were appointed for the first time to work outside headquarters, on the streets of the Hoosier capital. (In the 1890s, the department had established a position of "police matron" whose duties focused on counseling teenage girls.) The policewomen in 1918 were needed because of a scarcity of male officers during World War I.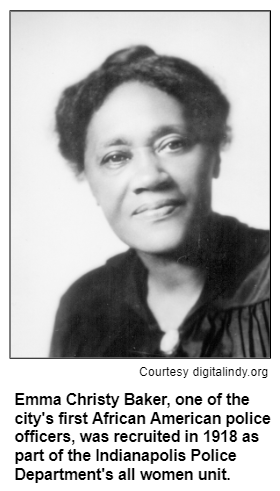 The trail-blazing women included Clara Burnside, the first captain in what was then the Indianapolis Police Department, and Emma Christy Baker, an African-American who confronted various challenges in her new position. For example, Baker was surrounded and taunted by a group of downtown pedestrians when she attempted to interrogate a suspect. Initially, none of the policewomen were allowed to carry weapons or billy clubs.
To explore these and other aspects of the history of the police department, Nelson will be joined by:
Deputy Chief Mike Spears, a veteran of more than 36 years on IMPD. He served as the city's police chief for five years beginning in 2005.
Patrick Pearsey, the archivist for IMPD. A civilian member of the department since 1980, Patrick is the author of several books about various aspects of police history, including a biography of Benjamin Thornton.
And Jo Ann Moore, a retired IMPD office and archivist. For most of her 32 years on the police force, she was a street supervisor. Her husband also is a retired police officer; their son, IMPD officer David Moore, was killed in the line of duty in 2011.
Our guests have been working with the Indianapolis Public Library to put together a digital collection about the police department's history. The collection, which recently launched on the library's Digital Indy website, includes more than 1,500 mugshots, historic personnel records and crime scene information, but it is not all-inclusive.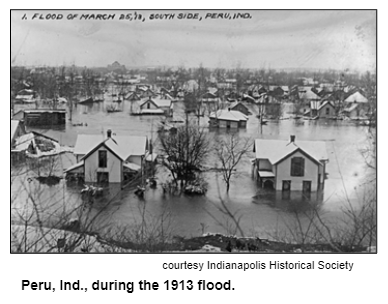 The beginnings of IMPD can be traced to 1821 when civic leader Hervey Bates became the first Marion County sheriff. (In 2005, the Indianapolis Police Department merged with the Marion County Sheriff's Department, becoming IMPD.) Bates eventually became the owner of the Bates House Hotel, the most prestigious guest lodgings in Indianapolis during the 19th century.

In 1876, ten years before Benjamin Thornton was promoted and served as the first African-American detective on the police force, he was among a group of six men who became the first black police officers in the city.

Thornton, who was born in 1849, had fled a plantation in Virginia where he had been enslaved. After the Civil War, Thornton taught himself to read and write. He lived in several cities before settling in Indianapolis, where his early jobs included carpentry, according to research by our guest Patrick Pearsey.

During our show, Patrick also will share insights about another aspect of law enforcement history that he has researched: The response by the police to the Flood of 1913, the worst in state history. The Flood of 1913 was the focus of a Hoosier History Live show in 2013.




© 2019 Hoosier History Live. All rights reserved.