October 19, 2019
Another plunge into the White River
In many ways, our White River history show in July offered depth and context about the heritage of the waterway. In other ways, though, we barely skimmed the surface, particularly because the White River has been in the news so much during the last three months.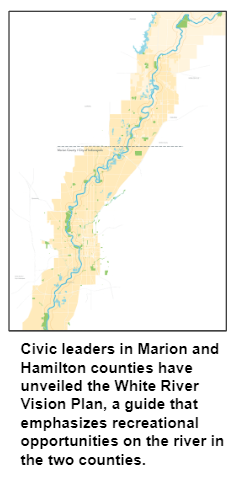 The attention has included a periodic series on the front pages of The Indianapolis Star that emphasized ongoing concerns. As The Star reported, "Even after the improvements to the sanitary sewer system are finished in 2025, Indianapolis will still dump huge amounts of pollution into the White River."
So Hoosier History Live will once again plunge into all aspects of the river, from its use by flatboat crews who moved trade goods on the waterway during the early 1800s to the return of significantly larger numbers of some fish species, including bass, and other wildlife, thanks to progress achieved since the early 1980s in cleaning up the river.
Not only will Kevin Hardie, executive director of the Friends of the White River, return as a studio guest, we will keep the phone lines open throughout the entire show for listeners who want to comment or ask questions about any aspect of the river's heritage. The phone number for the WICR-FM (88.7) studio is (317) 788-3314.
The Star series describes a 1982 survey that found only 35 species of fish in the West Fork of the White River; in contrast, 57 species were documented in 2011.
Referring to fish life during the mid-19th century, Kevin Hardie says: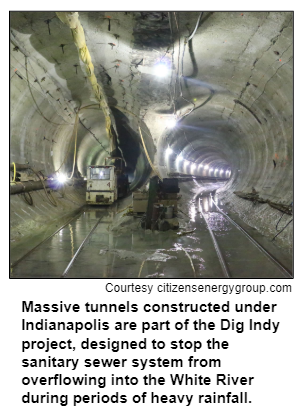 "'Trout' were supposedly speared from what were then crystal clear waters that did not carry the amounts of today's agricultural and developmental run-off that hold so much sediment. Actually, these fish probably were sauger, which are similar in shape to trout and related to walleye. I'm pleased to report that improving water quality over the years has allowed for them to reappear."

Earlier this year, civic leaders in Marion and Hamilton counties unveiled the White River Vision Plan, a guide to decision-making for the next 30 years. The plan calls for increased recreational opportunities on 58 miles of the river in the two counties.

In Marion County, the massive Dig Indy project is expected to be completed in 2025. Dig Indy is an underground tunnel system designed to stop the sanitary sewer system from overflowing into the river, as it has done during rainfalls for more than 100 years.

Our guest Kevin Hardie, who has been involved with Friends of the White River since its inception in 1985, frequently conducts on-water tours of the river.

Kevin will be joined on the show by Mark Kesling, one of the original founders of Reconnecting to Our Waterways (ROW); he is involved with Partners for the White River.

Mark also is the founder and CEO of The daVinci Pursuit, a non-profit that uses art to engage the community in science education. In addition, he is the co-host, with Jill Ditmire, of She Says Art, He Says Science, the program that follows Hoosier History Live on WICR-FM at 1 pm on Saturdays.



Roadtrip: New visitor center at T.C. Steele State Historic Site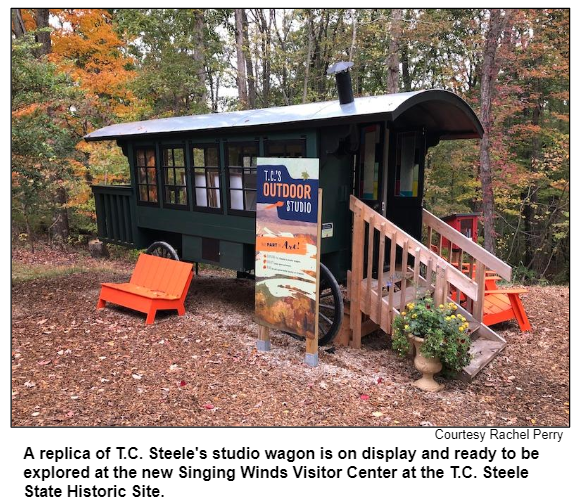 Intrepid Hoosier Roadtrippers are likely to be familiar with the T.C. Steele State Historic Site in beautiful Brown County, located about 90 minutes south of Indianapolis.
Fans of the Hoosier Group landscape painter have been making pilgrimages to the House of the Singing Winds, built by Steele and his second wife Selma Laura Neubacher in 1907, since Selma began renting out cabins on the property to make ends meet after Steele's death in 1926.
But even if you've already been to the site to see Steele's studio and the dozens of his paintings displayed there, you'll want to join guest roadtripper and art historian Rachel Berenson Perry to visit the new 4,600-square-foot Singing Winds Visitor Center.
Among the new visitor center's attractions: an orientation video about the history of the site, as well as classroom space, restrooms and a gift shop.
Perhaps most exciting, Rachel tells us that a replica of the "studio wagon" Steele used while traveling throughout Indiana as a plein air painter is on display and ready to be explored. The studio wagon exhibit was conceived as an "interactive, educational, historic platform for children to come here and play, and to think about history and T.C. Steele," according to museum officials.
Whether it's your first time to the T.C. Steele site or just one of many visits you've made to pay homage to this artistic genius, this Roadtrip is sure to make an impression on you!
History Mystery
The White River was called the "Wapahani River" by a Native American tribe that once lived in villages along the waterway in Indiana.

Members of the tribe also established trading posts near the White - or Wapahani - River. The tribe lived and traded along the river in Indiana from the 1790s until the 1820s.

After that, the Native American tribe was led out of Indiana in what historians have called a "forced migration." The Wapahani River villages and trading posts were on or near the sites that later became Muncie, Anderson and other cities.

Question: What was the name of the Native American tribe that lived on the present-day White River?

The call-in number is (317) 788-3314. Please do not call into the show until you hear Nelson pose the question on the air, and please do not try to win the prize if you have won any other prize on WICR during the last two months. You must be willing to give your name and address to our engineer and be willing to be placed on the air.

The prizes this week are a gift certificate to the Story Inn in Brown County, courtesy of the Story Inn, and two tickets to the James Whitcomb Riley Museum Home in Indianapolis, courtesy of the James Whitcomb Riley Museum Home.
Ruminating on the history of Greencastle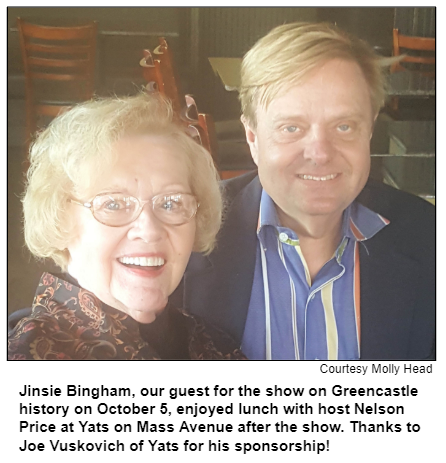 Nelson Price, host and historian
Molly Head, producer/general manager, (317) 927-9101
Michael Armbruster, associate producer

Cheryl Lamb, administrative manager
Richard Sullivan, senior tech consultant
Pam Fraizer, graphic designer
Garry Chilluffo, special events consultant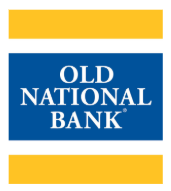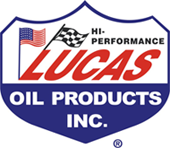 Please tell our sponsors that you appreciate their support!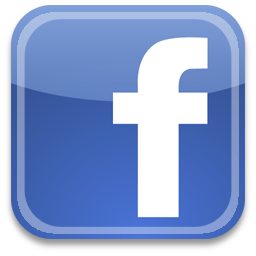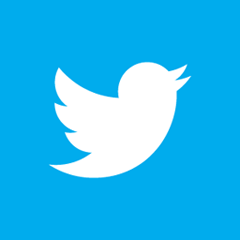 For organizational sponsorship, which includes logos, links, and voiced credits in the show and in podcasts, contact producer Molly Head at (317) 927-9101 or email her at molly@hoosierhistorylive.org. Our podcast listens are increasing at a rate of 17% a month!
Acknowledgments to Visit Indy, Fraizer Designs,WICR-FM, Henri Pensis, Aaron Duvall, Chloe Tyson, and many other individuals and organizations.
Thank you!
We'd like to thank the following recent, new and renewal contributors whose donations help make this show possible!
Bruce and Julie Buchanan
David Willkie
Coby Palmer in memory of Gary BraVard
Tim Harmon
October 26, 2019 - coming up
Spiders galore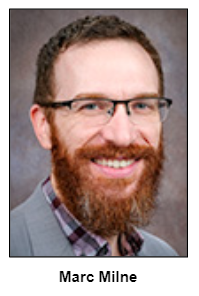 Just in time for Halloween, the season when creepy crawlies take center stage, we will explore spiders across Indiana and beyond.
A top spider specialist - who has drawn national attention for describing and naming a new species of spider in a cave in southern Indiana - will be Nelson's studio guest. Marc Milne, an assistant professor of biology at the University of Indianapolis and an arachnologist, has assessed spider diversity at the Indiana Dunes National Park (where news accounts dubbed him "Spider Man") and studied spiders in Yellowwood State Forest, Morgan-Monroe State Forest and other forests and caves.
The new species - its official name is Islandiana lewisi - is teeny tiny, barely 2 millimeters in length. Marc described the species after being shown the population by Julian Lewis, a biospeleologist from southern Indiana. Lewis found the spiders in the Stygian River Cave, a dark, flood-prone cave in Harrison County.
"The translucent, sheet-weaving spider shows that scientists haven't yet found everything in our own backyard," Smithsonian.com reported about his discovery.
Don't be spooked by the eight-legged critter, though. The new species is not poisonous or threatening to people.

Because of the miniscule size of the new species and several other spider species that Marc has studied, "even if they tried, they couldn't pierce your skin," Marc told the Indianapolis Star. "They couldn't hurt us at all."

In addition to describing a new species, Marc also has made breakthroughs in spider distribution research, recording more than 190 species in Indiana that previously were not known to exist in the Hoosier state. UIndy students have accompanied Marc on his spider-seeking expeditions and assisted in what is known on campus as his "spider lab."

During our show, Marc also will discuss his earliest research, which focused on the relationship between carnivorous plants and spiders. He also will share insights about the role that spiders play in the ecosystem, including their consumption of mosquitoes.




© 2019 Hoosier History Live. All rights reserved.