October 26, 2019
Spiders galore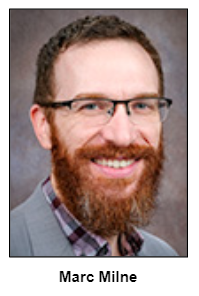 Just in time for Halloween, the season when creepy crawlies take center stage, we will explore spiders across Indiana and beyond.
A top spider specialist - who has drawn national attention for describing and naming a new species of spider in a cave in southern Indiana - will be Nelson's studio guest. Marc Milne, an assistant professor of biology at the University of Indianapolis and an arachnologist, has assessed spider diversity at the Indiana Dunes National Park (where news accounts dubbed him "Spider Man") and studied spiders in Yellowwood State Forest, Morgan-Monroe State Forest and other forests and caves.
The new species - its official name is Islandiana lewisi - is teeny tiny, barely 2 millimeters in length. Marc described the species after being shown the population by Julian Lewis, a biospeleologist from southern Indiana. Lewis found the spiders in the Stygian River Cave, a dark, flood-prone cave in Harrison County.
"The translucent, sheet-weaving spider shows that scientists haven't yet found everything in our own backyard," Smithsonian.com reported about his discovery.
Don't be spooked by the eight-legged critter, though. The new species is not poisonous or threatening to people.
Because of the miniscule size of the new species and several other spider species that Marc has studied, "even if they tried, they couldn't pierce your skin," Marc told the Indianapolis Star. "They couldn't hurt us at all."
In addition to describing a new species, Marc also has made breakthroughs in spider distribution research, recording more than 190 species in Indiana that previously were not known to exist in the Hoosier state. UIndy students have accompanied Marc on his spider-seeking expeditions and assisted in what is known on campus as his "spider lab."
During our show, Marc also will discuss his earliest research, which focused on the relationship between carnivorous plants and spiders. He also will share insights about the role that spiders play in the ecosystem, including their consumption of mosquitoes.
Some fun facts:
Biospeleologists - like Julian Lewis, who discovered the new spider species - study cave organisms and ecosystems.
The fact that the new species is translucent is not surprising, given that it lives in a dark cave. "Spiders that have spent generations inside of caves have evolved to lose their pigment," Marc told the Indianapolis Star. "When it's pitch black, why have any pigment?"
Marc and his students have collected various spiders from forests in Johnson County. Many have been found living under leaves. The spiders often are taken to Marc's lab at UIndy, where they are studied under microscopes.
Roadtrip: Elwood Haynes and Pumkinvine Pike in Kokomo
Guest Roadtripper Justin Clark, Digital Initiatives Director at the Indiana Historical Bureau, invites us to explore the automotive history of his hometown of Kokomo, about an hour north of Indy in Howard County.
First stop on Justin's journey: Pumkinvine Pike (now known as Goyer Road). That's where, on July 4, 1894, inventor Elwood Haynes made the first test run of his horseless carriage.
Although the carriage had to be towed up Pumkinvine Pike, it reached a speed of roughly 7½ miles per hour on its way down, according to Haynes' own recollections. Later that year, he founded the Haynes-Apperson Company with brothers Elmer and Edgar Apperson, which was among the first automobile manufacturers in America.
In 1899, only five years after that gravity-assisted trial run, Haynes and Edgar Apperson drove one of their automobiles from Kokomo all the way to Brooklyn, New York, covering some 600 miles. The Haynes Automobile Company continued to produce cars until 1924, and Justin tells us that today Haynes is regarded as one of the many trailblazers from Kokomo that give the town its moniker as the "City of Firsts."
While we're exploring Kokomo's pioneering role in automotive history, Justin suggests that we also visit the Elwood Haynes Museum on Webster Street, which occupies the former mansion of the automobile magnate.
If all that motor history has you ready to shift gears and go to lunch, Justin recommends that you steer over to Gordo's Taco Shop, which he says has great shredded beef tacos.
And given his day job poking around the state's digital archives, Justin also suggests checking out historic newspaper articles about Haynes in Hoosier State Chronicles, our state-wide digital newspaper program.

History Mystery
Spiders are arachnids, not insects, but insects (which have six legs, as opposed to eight-legged spiders) occasionally get their moment in the spotlight as well.
In 2018, Indiana got its first official state insect. The bug's symbolic designation as state insect was the result of a crusade by students at schools in West Lafayette and other Indiana cities.
Before Gov. Eric Holcomb signed the proclamation, Indiana was one of only three states that did not have an official insect. The honored insect is native to Indiana.
Question: What is Indiana's official state insect? The specific species is not required for the answer, just the type of insect.
The call-in number is (317) 788-3314. Please do not call into the show until you hear Nelson pose the question on the air, and please do not try to win the prize if you have won any other prize on WICR during the last two months.
You must be willing to give your name and address to our engineer and be willing to be placed on the air.
The prizes this week are two tickets to the Indiana State Museum, courtesy of the Indiana State Museum, and two tickets to the Indiana History Center, courtesy of the Indiana Historical Society.
Heartland Film Festival screens Breaking Away at 40
Last August, Hoosier History Live listeners had the chance to revisit memories of Indiana movie classic Breaking Away, which was filmed in and around Bloomington 40 years ago. Nelson interviewed Dave Blase, whose experiences as a student and cyclist at Indiana University inspired the film; their conversation explored Blase's experiences as a competitor in IU's Little 500 race and how the making of the film affected his life after its debut in 1979.

Commemoration of the film's four-decade anniversary continued during the recent Heartland Film Festival. Hoosier History Live producer Molly Head attended the Oct. 21 screening of a remastered print of the movie, along with an exuberant crowd of IU alumni and biking enthusiasts.

Dennis Christopher, the actor who portrayed the film's lead character based on Dave Blase, joined Blase himself after the screening to mark the occasion. Steve Tesich, the film's Oscar-winning screenwriter (and former IU fraternity brother of Blase) was present only in memory; he passed away of a heart attack in 1996.

Did you miss the original airing of Nelson's interview with David Blase? Click here to listen to the podcast.
Policing Indianapolis history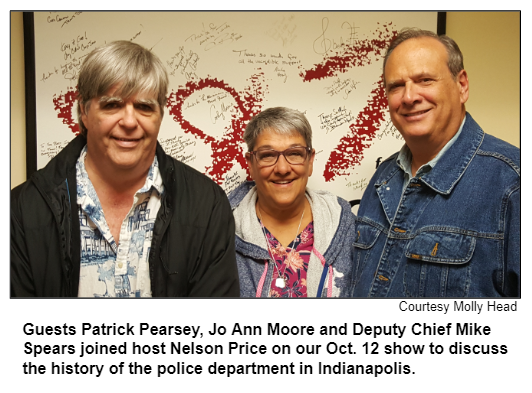 Nelson Price, host and historian
Molly Head, producer/general manager, (317) 927-9101
Michael Armbruster, associate producer

Cheryl Lamb, administrative manager
Richard Sullivan, senior tech consultant
Pam Fraizer, graphic designer
Garry Chilluffo, special events consultant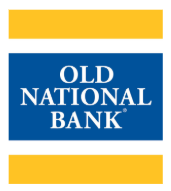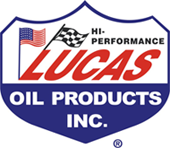 Please tell our sponsors that you appreciate their support!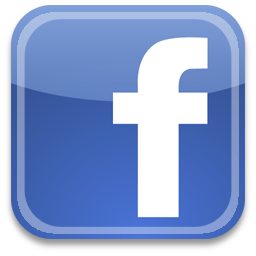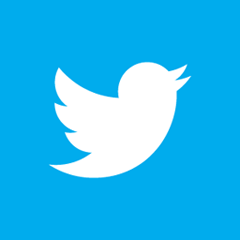 For organizational sponsorship, which includes logos, links, and voiced credits in the show and in podcasts, contact producer Molly Head at (317) 927-9101 or email her at molly@hoosierhistorylive.org. Our podcast listens are increasing at a rate of 17% a month!
Acknowledgments to Visit Indy, Fraizer Designs,WICR-FM, Henri Pensis, Aaron Duvall, Chloe Tyson, and many other individuals and organizations.
Thank you!
We'd like to thank the following recent, new and renewal contributors whose donations help make this show possible!
Bruce and Julie Buchanan
David Willkie
Coby Palmer in memory of Gary BraVard
Tim Harmon
November 2, 2019 - coming up
Racial justice in 1820s Indiana: Slave trial and Fall Creek Massacre - encore
Indiana judicial history is not generally known for legal precedents that promote the cause of racial justice.
But with host Nelson Price away the first week in November, we're drawing upon our rich archive of previously aired episodes to bring you a special encore show focusing on two landmark legal cases of racial justice in early 19th century Indiana.
The two historical incidents in our focus: a trial in which an enslaved Indiana woman successfully sued for her freedom and a milestone legal case in which a gang of white men was found guilty and executed for slaughtering nine Native Americans, an infamous incident that history has dubbed the Fall Creek Massacre.
In 1821, Mary Bateman Clark, a young African-American woman living in Vincennes, made history when her lawyer filed a lawsuit seeking her release from an "indentured servitude" contract with one of the most prominent men in the new state of Indiana. The contract required Clark to cook, clean and sew for Gen. Washington Johnston and his family for 20 years. Her only pay was housing, food and clothing.
The case, which made its way to the Indiana Supreme Court, involved determining whether such "indentured servitude" contracts violated the state's Constitution as a form of slavery. Nearly 200 years ago this month - on Nov. 16, 1821 - the state Supreme Court ruled in Clark's favor and ordered her employer to release her.
Sharing insights about the social history of the era and the landmark case, Nelson is joined in studio by one of Clark's descendants, Indianapolis resident Eunice Trotter. Eunice, a veteran journalist, and her sister Ethel McCane have used their research about their ancestor to do "living history performances" for schools and civic groups across the state.
Eunice and Ethel also crusaded for a historic marker in honor of Mary Bateman Clark, which was dedicated at the Knox County Courthouse in 2009. The sisters are Mary Bateman Clark's great-great-great granddaughters.
Nelson and his guest also discuss a similar case involving another young woman, Polly Strong, who also lived in Vincennes in the 1820s and sued to obtain her freedom. She had been enslaved by Col. Hyacinth LaSalle, a prominent Vincennes resident, before Indiana became a state in 1816. LaSalle challenged the new state Constitution, unsuccessfully arguing that it could not be applied retroactively.
Re-enactments of the Polly Strong case have been performed across Indiana under the direction of Corydon historic preservationist Maxine Brown, who has been a guest on Hoosier History Live for a show about her historic restoration of a segregated school in Corydon, as well as a show discussing DNA testing and family ancestry. The restored school, now known as the Leora Brown School, has been the setting for re-enactments of the court cases of Mary Bateman Clark and Polly Strong.
Just three years after the Mary Bateman Clark trial, another milestone Indiana legal case set a precedent for racial justice in the United States.
When a group of white men were found guilty by a jury and executed for the slaughter of nine Native Americans in March 1824, it was the first time that the murders of Indians by whites had been subject to capital punishment under American law.
To explore all aspects of the brutal crimes in the swampy woods of Madison County - where the Native Americans (including three women and four children) were gruesomely murdered - Nelson is joined in studio by David Thomas Murphy, author of the book, Murder in Their Hearts: The Fall Creek Massacre (Indiana Historical Society Press).
A professor of history at Anderson University, David spent four years researching the massacre, trial and subsequent developments, including the social history of pioneer Hoosiers (Indiana only had been a state for about seven years at the time of the massacre) and of the Native Americans in the region.
"The slaughter in the soggy Indiana creek bottoms created a short-lived but serious national security crisis," David has written, referring to concerns across the country that warfare would erupt across newly developing states.
In researching the tragedy, David explored why the federal government devoted great efforts and resources to prosecuting the perpetrators. David's research required that he reconcile conflicting accounts of the events (the tribal origins of some of the victims remain unclear) as well as the motivations involved in the cold-blooded crimes, which involved shooting some of the Native Americans in their backs and mutilating several of the corpses.

© 2019 Hoosier History Live. All rights reserved.