November 16, 2019
Rare plants and animals in Indiana
Ever hear of a hellbender? How about an orange-fringed orchid?
Both are native to the Hoosier state, but only in isolated places. And both will be among the seldom seen plants and animals that we feature on this show dedicated to Indiana's botanical and zoological rarities.
Nelson will be joined in studio by botanist Michael Homoya, who retired last year after a distinguished career with the Indiana Department of Natural Resources, and by herpetologist Nate Engbrecht, who is based in Indiana DNR's Bloomington office.
According to Nate, who specializes in the study of reptiles and amphibians, the hellbender is "a large - two feet or longer - fully aquatic salamander" that has become an endangered species in Indiana, where the only known remaining population is in the Blue River near O'Bannon Woods State Park. Nate describes hellbenders this way:
"They are generally brownish in color and have a rather grotesque appearance with loose-looking folds of skin and small, diminutive eyes. They spend much of their lives under rocks in cooler, well-oxygenated streams."
Regarding orange-fringed orchids: In Indiana, they are known to exist only in the far northern part of the state, according to Michael. One of 45 species of wild orchids that have been seen in Indiana (although a few of them are no longer present), orange-fringed orchids are visible from a trail in Fisher Oak Nature Preserve in Jasper County.
Orange-fringed orchids are more common in southern Michigan and in the southeastern United States, Michael says.
Our guests also will share insights about other rare plants and animals, including
Crawfish frogs. Like hellbenders, they are an endangered species in Indiana. According to Nate, crawfish frogs ("a big one is about the size of your fist") are "secretive," spending most of their lives in and around underground burrows created by crayfish. "They essentially depend on the crayfish to create their burrows for them," Nate says. In Indiana, the frogs primarily are found in the western part of the state, from Terre Haute to Evansville.
Mosquito ferns. "This plant is fascinating - the world's smallest fern," Michael says. For Outdoor Indiana magazine, he wrote an article about the fern, which can be seen in Twin Swamps Nature Preserve in southwestern Indiana.
And green salamanders. Describing them as "rare gems among southern Indiana amphibians," Nate calls attention to their "striking" green coloration and intriguing habitat. Green salamanders are seen in a small area near the Ohio River in Crawford and Perry counties.
Although this will be Nate's first appearance on Hoosier History Live, Michael has been a guest several times, including on a Bicentennial-themed show about what the state's terrain looked like in 1816, the year Indiana became the 19th state.

Michael also is the co-author of a new book, Wake Up, Woods (Cardinal Publishing) that introduces children to the biodiversity of Indiana's parks and forests.

In addition to discussing orange-fringed orchids and mosquito ferns during our show, Michael also will talk about a rare tree, the Eastern hemlock, which has a potentially ominous aspect associated with is presence. In Indiana, the Eastern hemlock can be seen in Turkey Run State Park and Shades State Park, often in deep ravines along creeks.

The potentially ominous aspect: In Eastern states, where the type of hemlock trees are more common, they have been invaded by an aphid-like insect. According to Michael, "It's an introduced insect pest by the name of hemlock woolly adelgid. It's prevalent over much of the hemlock's range in the East and has caused great mortality (in the trees). We need to prevent the pest from getting here."






Roadtrip: John Mellencamp mural in Seymour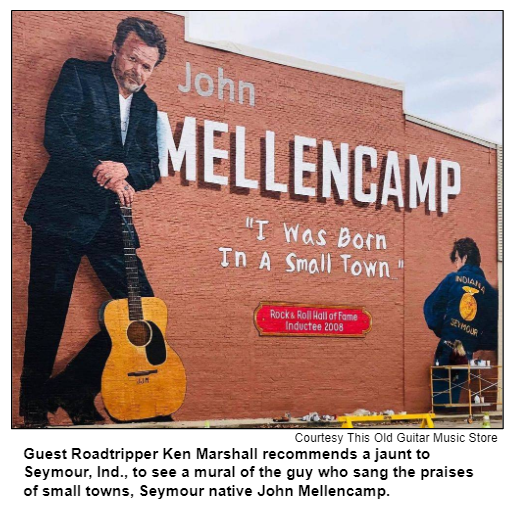 Were you born in a small town?

As anyone who listened to popular music in the 1980s knows, John Mellencamp was. The native Hoosier was born in Seymour, Ind., in 1951 and famously declared his hometown pride in the smash hit song "Small Town," released in 1985 on his album Scarecrow.

Guest Roadtripper, educator, and backroads bon vivant Ken Marshall suggests we visit the new John Mellencamp mural on the side of This Old Guitar Music Store in downtown Seymour.

The 35-foot-tall mural of Mellencamp was painted by artist Pamela Bliss, who has adorned buildings in downtown Indianapolis with murals of such notables as Reggie Miller and Kurt Vonnegut. Bliss spoke about her artwork in a 2017 interview on Hoosier History Live.

Ken also explains the origins of the stage name "Johnny Cougar" and the singer's decision to switch back to his small town, home town name.

So, whether you're having a Lonely Ol' Night or a Wild Night, whether your walls are Crumbling Down or you're just Not Running Anymore, you're sure to enjoy this Roadtrip with Ken. Check it Out!


History Mystery
Massive flocks of a type of bird frequently darkened the sky over Indiana during the 19th century. Once the most abundant bird in North America, it is now extinct in Indiana – and everywhere else. The last one left in the wild is thought to have been killed in southeastern Indiana in 1902.

The bird, which was native to the eastern half of the United States and Canada, was described by pioneers as trim, muscular, speedy and nomadic. The Indiana State Museum has a specimen of the extinct bird and has hosted exhibits about its former prevalence in the state.

Among the naturalists who documented the presence of immense flocks of the bird in the Midwest during the 1800s was John James Audubon, the famous ornithologist.

Question: What was name of the bird?

The call-in number is (317) 788-3314. Please do not call into the show until you hear Nelson pose the question on the air, and please do not try to win the prize if you have won any other prize on WICR during the last two months. You must be willing to give your name and address to our engineer and be willing to be placed on the air.

The prizes this week are two tickets to "The Holly and the Ivy" holiday organ concert on Dec.12 at Indiana Landmarks Center, courtesy of Indiana Landmarks, and two tickets to the James Whitcomb Riley Museum Home in Indianapolis, courtesy of the James Whitcomb Riley Museum Home.





Nelson Price, host and historian
Molly Head, producer/general manager, (317) 927-9101
Michael Armbruster, associate producer


Cheryl Lamb, administrative manager
Richard Sullivan, senior tech consultant
Pam Fraizer, graphic designer
Garry Chilluffo, special events consultant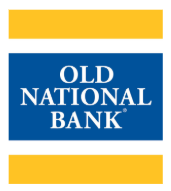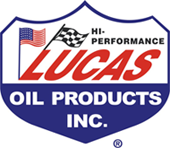 Please tell our sponsors that you appreciate their support!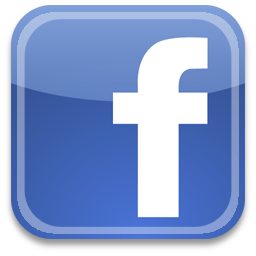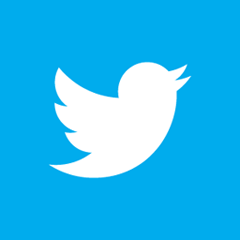 For organizational sponsorship, which includes logos, links, and voiced credits in the show and in podcasts, contact producer Molly Head at (317) 927-9101 or email her at molly@hoosierhistorylive.org. Our podcast listens are increasing at a rate of 17% a month!
Acknowledgments to Visit Indy, Fraizer Designs,WICR-FM, Henri Pensis, Aaron Duvall, Chloe Tyson, and many other individuals and organizations.
Thank you!
We'd like to thank the following recent, new and renewal contributors whose donations help make this show possible!
Bruce and Julie Buchanan
David Willkie
Coby Palmer in memory of Gary BraVard
Tim Harmon
Jane Simon Ammeson
Kathleen Angelone
November 23 2019 - coming up
Eugene V. Debs: Hoosier Socialist, five-time presidential candidate
In 1920, he was in prison while running the final of his five campaigns for U.S. president. Terre Haute native Eugene V. Debs, the leader of the Socialist Party of America, won nearly one million votes during that unusual campaign.
Hailed by many as the "champion of the American worker" - and denounced by others as an agitator - Debs (1855-1926) advocated nearly all of his life for many labor reforms, including 40-hour workweeks and anti-child labor laws, that were regarded as radical then. Today, the reforms often are taken for granted.
Before his rise to national fame for his organizational role in the Pullman Strike of 1894, Debs had formed the American Railway Union, the first industrial union in the country.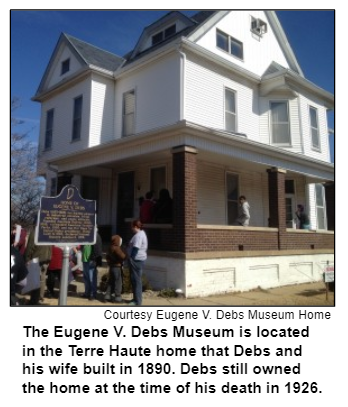 He lived in Terre Haute for most of his life, with exceptions including his stint in the Atlanta Federal Penitentiary. A pacifist, he was imprisoned for speaking out against American involvement in World War I. Debs was freed on Christmas Day in 1921 by Warren G. Harding, who had been one of his opponents in the 1920 presidential race.
To explore the life and impact of Debs, the son of French immigrants who quit school as a teenager to take grueling jobs on railroads, Nelson will be joined by two studio guests:
Allison Duerk, director of the Eugene V. Debs Museum Home in Terre Haute. The museum is in the Victorian-era home where Debs lived with his wife, Katherine, beginning in 1890.
And Kim Hood Jacobs, co-producer of a new documentary by WFYI-TV/Channel 20, The Revolutionist: Eugene V. Debs, which can be viewed for free at wfyi.org. The documentary emphasizes that no social safety net existed for workers and their families when Debs began crusading on their behalf during the Industrial Age.
He may be best remembered for one of his statements during his trial for violating sedition laws during World War I:
"While there is a lower class, I am in it. While there is a criminal element, I am of it. And while there is a soul in prison, I am not free."

© 2019 Hoosier History Live. All rights reserved.