November 23 2019
Eugene V. Debs: Hoosier Socialist, five-time presidential candidate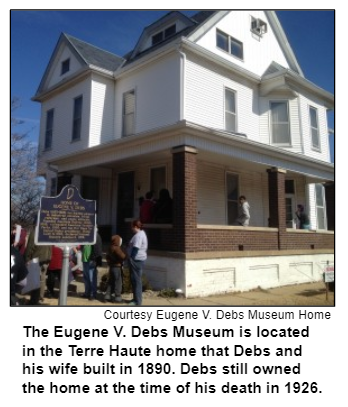 In 1920, he was in prison while running the final of his five campaigns for U.S. president. Terre Haute native Eugene V. Debs, the leader of the Socialist Party of America, won nearly one million votes during that unusual campaign.
Hailed by many as the "champion of the American worker" - and denounced by others as an agitator - Debs (1855-1926) advocated nearly all of his life for many labor reforms, including 40-hour workweeks and anti-child labor laws, that were regarded as radical then. Today, the reforms often are taken for granted.
Before his rise to national fame for his organizational role in the Pullman Strike of 1894, Debs had formed the American Railway Union, the first industrial union in the country.
He lived in Terre Haute for most of his life, with exceptions including his stint in the Atlanta Federal Penitentiary. A pacifist, he was imprisoned for speaking out against American involvement in World War I. Debs was freed on Christmas Day in 1921 by Warren G. Harding, who had been one of his opponents in the 1920 presidential race.
To explore the life and impact of Debs, the son of French immigrants who quit school as a teenager to take grueling jobs on railroads, Nelson will be joined by two studio guests:
Allison Duerk, director of the Eugene V. Debs Museum Home in Terre Haute. The museum is in the Victorian-era home where Debs lived with his wife, Katherine, beginning in 1890.
And Kim Hood Jacobs, co-producer of a new documentary by WFYI-TV/Channel 20, The Revolutionist: Eugene V. Debs, which can be viewed for free at wfyi.org. The documentary emphasizes that no social safety net existed for workers and their families when Debs began crusading on their behalf during the Industrial Age. He may be best remembered for one of his statements during his trial for violating sedition laws during World War I:
"While there is a lower class, I am in it. While there is a criminal element, I am of it. And while there is a soul in prison, I am not free."

Because of debates about socialism among current candidates for the presidential nomination, the life and legacy of Debs again have become the focus of national media attention, including a recent article in the New York Times. Debs' first presidential campaign - as the candidate of the Socialist Party - was in 1900.

Six years earlier, he had helped Pullman railway car employees with their strike. It involved nearly 250,000 workers, many of whom had been toiling for notoriously low wages. Although Debs had urged the Pullman workers to refrain from violence, "bloody confrontations" connected to the strike resulted in about 30 deaths, according to The Revolutionist documentary.

Arrested on conspiracy charges, Debs was represented by Clarence Darrow, one of the country's most famous defense attorneys. Despite Darrow's stirring defense, Debs served six months in prison, his first stint behind bars. During that time, he concluded that both the Republican and Democratic parties were failing American workers - and that the country needed a new, third political party to champion their cause.




Roadtrip: Farmers Institute Academy in Tippecanoe County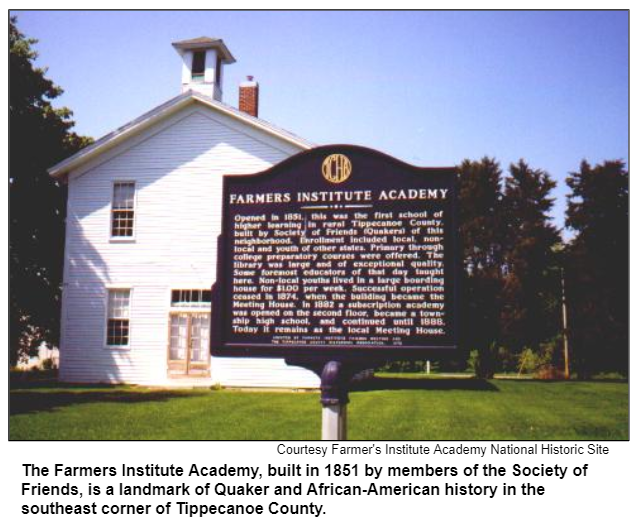 Guest Roadtripper Norma Erickson, a volunteer at the Indiana Medical History Museum, invites us on a visit to the Farmers Institute Academy, a landmark of Quaker and African-American history in the southeast corner of Tippecanoe County.
The white, two-story wood-frame structure, topped by a charming cupola, was built in 1851 by members of the Society of Friends. Quaker families were moving from Ohio to this area as early as 1828 and by mid century the congregation - known then as the Greenfield Monthly Meeting - had grown to the point where it was able to build this structure to house a school. It was the first institution of higher learning in a rural area of the county, as noted on the historical marker placed on the site by the Tippecanoe County Historical Association.
Norma tells us that she originally visited the Farmers Institute Academy in search of African-American history and learned that some members of the congregation were conductors on one of the Western Indiana routes of the Underground Railroad. The local Sleeper family, for example, took into their home people fleeing slavery in the South and helped them on to the next station. There was another active Underground Railroad station at nearby Bethel in Fountain County.
Norma shares the dramatic narrative of the Sleeper family, along with other stories that touch upon local African-American history, as she leads us on this fascinating Roadtrip.


History Mystery
Terre Haute, the hometown of labor leader Eugene V. Debs, earned a distinction in 1915 associated with an iconic beverage. When a local business won a national design competition, the city became the birthplace of the distinctive bottle of the beverage. The bottle became instantly recognizable around the world, and its creation is a source of pride in Terre Haute.
Question: What iconic product's bottle was created in the city?
The call-in number is (317) 788-3314. Please do not call into the show until you hear Nelson pose the question on the air, and please do not try to win the prize if you have won any other prize on WICR during the last two months. You must be willing to give your name and address to our engineer and be willing to be placed on the air.
The prizes this week are two tickets to the Benjamin Harrison Presidential Site, courtesy of the Benjamin Harrison Presidential Site, and two tickets to the Indiana History Center, courtesy of the Indiana Historical Society.
Nelson Price, host and historian
Molly Head, producer/general manager, (317) 927-9101
Michael Armbruster, associate producer

Cheryl Lamb, administrative manager
Richard Sullivan, senior tech consultant
Pam Fraizer, graphic designer
Garry Chilluffo, special events consultant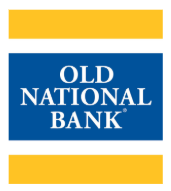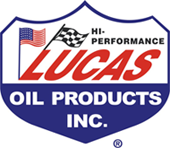 Please tell our sponsors that you appreciate their support!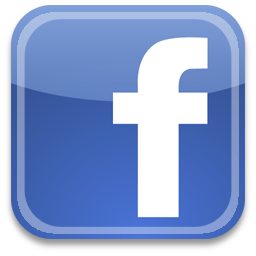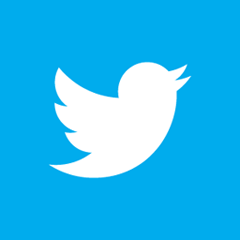 For organizational sponsorship, which includes logos, links, and voiced credits in the show and in podcasts, contact producer Molly Head at (317) 927-9101 or email her at molly@hoosierhistorylive.org. Our podcast listens are increasing at a rate of 17% a month!
Acknowledgments to Visit Indy, Fraizer Designs,WICR-FM, Henri Pensis, Aaron Duvall, Chloe Tyson, and many other individuals and organizations.
Thank you!
We'd like to thank the following recent, new and renewal contributors whose donations help make this show possible!
Bruce and Julie Buchanan
David Willkie
Coby Palmer in memory of Gary BraVard
Tim Harmon
Jane Simon Ammeson
Kathleen Angelone
November 23 2019 - coming up
James Whitcomb Riley: Before he was famous - encore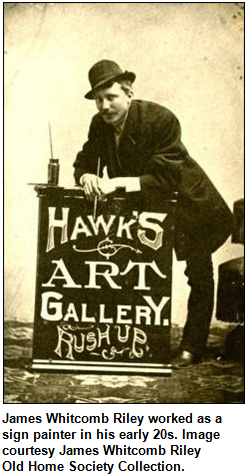 Long before the "Hoosier Poet" became known across the country as a spellbinding entertainer, he had a colorful life. That was so even before young James Whitcomb Riley worked as a musician and sign painter on the traveling medicine show circuit. Hoosier History Live spotlighted these and other captivating aspects of the Greenfield native's life in a show originally broadcast in November of 2014, which we are featuring now as an encore presentation.
Delving into Riley's early experiences, we explore his complicated relationship with his father, a Civil War veteran; his role in a hoax about a poem described as the long-lost work of Edgar Allen Poe; his schooling, childhood antics and sorrows; the visit of a Confederate soldier and a haystack of other aspects of the early life of the Hoosier who had written more than 1,000 poems when he died in 1916.
Nelson is joined in studio by three guests who have immersed themselves in Riley's pre-fame life. They include historic re-enactor Danny Russel, a popular entertainer/educator who periodically portrays Riley during this show as he shares some of Riley's poems, both obscure and famous.
Guests also include two Hancock County residents deeply involved with the James Whitcomb Riley Boyhood Home in Greenfield. They are Brigette Cook Jones, president of the Hancock County Historical Society, and Gwen Betor, past president of the Riley Old Home Society. Both Brigette and Gwen have served many years as docents at the home Riley's father built on the Old National Road (now U.S. 40).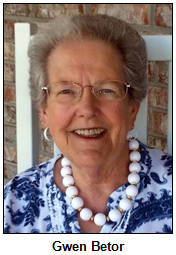 As a boy, Riley became captivated by the circus, imitated entertainers and once was given a flying squirrel that he featured in his routines - before things came to a sad end. Nelson and his guests share insights about that episode during our show, as well as facts about the series of jobs Riley attempted before he became a celebrity. They even included work as a Bible salesman and a shoe clerk.
So prepare for revelations, even if you grew up keenly aware of Riley's classic poems - such as "When the Frost Is On the Punkin' "- and his national impact.
Some of our show topics are humorous, such as Riley's desperate attempts
as a boy to remove his freckles and what happened when he received his first pair of long pants.

Other topics include the end of his engagements to two women. His relationship with one fiancée ended after the loss of a newspaper job in Anderson. And that's related to the "Poe poem," which was revealed as a fraud.

"People don't realize how much he struggled before he become such a huge national celebrity," our guest Brigette Cook Jones says.

History trivia: Our guest Danny Russel portrays other historic figures with Indiana connections, including Abraham Lincoln. And Brigette Cook Jones joined us in October 2011 for a show about the real Hoosier who inspired Riley's classic poem "Little Orphant Annie."




© 2019 Hoosier History Live. All rights reserved.