December 21, 2019
Early railroads in Indiana: encore
Click here to listen to the podcast.
During the late 1840s, a former U.S. senator from Indiana told a gathering of Hoosiers:
"The time has now come when central Indiana has to decide whether the immense travel, emigration and business of the west should pass round or go through central Indiana - and not force them round by either Cincinnati to the east, or Chicago on the north."
That speech advocating construction of more Indiana railroads is quoted in a book titled Forging the Bee Line Railroad, 1848-1889 (Kent State University Press, 2016). The Bee Line was a nickname for the Indianapolis and Bellefontaine Railroad that, when connected to other railroads, linked the Hoosier capital with Cleveland, Columbus and other Ohio cities.
Andy Olson, the book's author, notes that the Bee Line was likened to "a bumblebee's nearly straight-line path" as it traveled between cities. Andy is Nelson's studio guest for this encore show exploring the unfolding of the Bee Line and other early railroads in Indiana; the show was originally broadcast in April of 2017.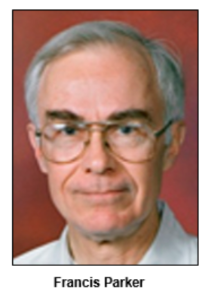 Dr. Francis Parker, the co-author of Railroads of Indiana (IU Press, 1995), also joins Nelson as a studio guest. He's a former department chair of urban planning at Ball State University. Considered one of the top experts on Indiana's railroad heritage, Dr. Parker is also a qualified locomotive engineer and conductor.
With our guests, we explore the evolution of early railroads in Indiana, including the Bee Line. (In Indianapolis, its tracks run parallel to Massachusetts Avenue, Pendleton Pike and Fort Harrison.)
The state's first railroad line was the Madison and Indianapolis, which was completed in 1847 and linked the Ohio River town (then one of the state's largest cities) with the Hoosier capital.
Major challenges for early Indiana railroads ranged from topographical (the bluffs of the Ohio River and hills of southern Indiana) to the financial. "The Bee Line far underestimated the amount of capital required to bring such a massive undertaking to life," our guest Andy Olson wrote in a series of blogs for the Indiana Historical Bureau.
Initially, railroad construction was slow. In Railroads of Indiana, Dr. Parker and his co-author, the late Richard Simons, note that construction of the Madison and Indianapolis line took nine years and involved cuts through solid rock to depths of 100 feet and embankments nearly 100 feet high.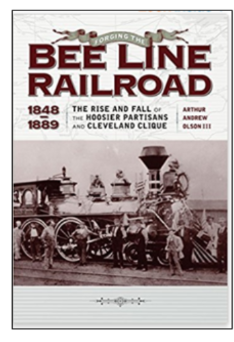 But a dramatic increase in construction across Indiana between 1850 and 1855 resulted in a "railroad explosion." During our show, our guests will describe the national significance in 1853 of the opening in Indianapolis of Union Depot, the predecessor of the majestic Union Station that remains a downtown landmark today in the Hoosier capital.
Our guest Andy Olson also discusses the influential role of Oliver H. Smith, the former U.S. senator who delivered "the time has now come" speech to Hoosiers. Smith, who primarily was based in Connersville during the early railroad era, became a key figure in the development of the Indianapolis and Bellefontaine, which extended 83 miles northeast of Indianapolis into Ohio. A noted amateur historian and retired lawyer, Andy is a board member of the Society of Indiana Pioneers and has been involved in various projects at Conner Prairie Interactive History Park.
Board members for the railroad line came from all of the Indiana counties along the route: Marion, Hancock, Madison, Delaware and Randolph counties. For some members, lucrative contracts ensued because of the construction of depots and railroad ties or the provision of rights-of-way.
Some Indiana railroad heritage facts:
Madison banker James Lanier became a major financial backer of Midwest railroad lines, including the Bee Line, according to Andy's book.
As a locomotive conductor, our guest Dr. Francis Parker operated the Indiana State Fair Train and other special trains.
Located on the border with Ohio, the Indiana town of Union City (then a railroad junction known simply as Union), "bustled with activity," according to Forging the Bee Line. Early railroad companies "did not allow locomotives or rail cars to travel beyond geographic and corporate boundaries," so transfers at the junction were continual, often requiring passengers to stay overnight in a local hotel.
Note: Dr. Francis Parker died unexpectedly in March. He is remembered and admired as one of the foremost experts on Indiana's railroad history.
Roadtrip: Metamora and the passenger pigeon
Who could have known that a North American bird with a population in the billions, and whose flocks would literally darken the sky, would be nearly extinct by 1900?
The passenger pigeon was hunted and killed for inexpensive food and for sport, and the birds would not breed in captivity. The last documented passenger pigeon in the wild was shot and collected for specimen near Laurel in Franklin County on April 3, 1902.
Our guest Roadtripper Michael Homoya, formerly of the Indiana Department of Natural Resources, invites us to visit a state historical marker at the Whitewater Canal State Historic Site in Metamora, near Laurel, commemorating the extinct bird.
Other animals that once occurred in Indiana include Carolina parakeet, Ivory-billed woodpecker, American bison, elk, timber wolf, and black bear (a few transient bears have been coming into the state, but none have become established as a breeding population).
For more information this topic, check out the Hoosier History Live newsletter for our June 2014 show "Passenger pigeons and other extinct or endangered birds."
A stroll through the history of Meridian Street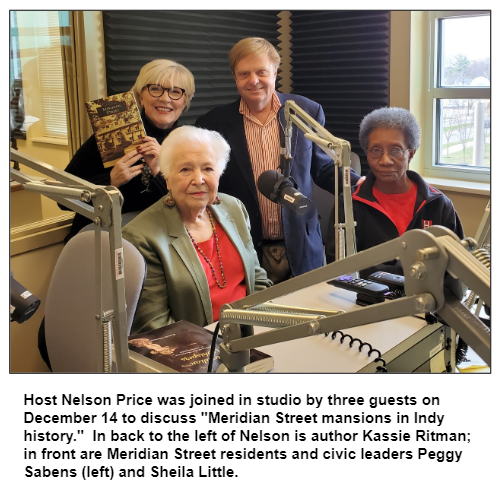 Nelson Price, host and historian
Molly Head, producer/general manager, (317) 927-9101
Michael Armbruster, associate producer

Cheryl Lamb, administrative manager
Richard Sullivan, senior tech consultant
Pam Fraizer, graphic designer
Garry Chilluffo, consultant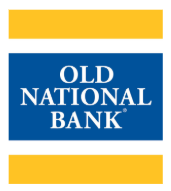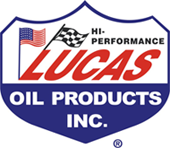 Please tell our sponsors that you appreciate their support!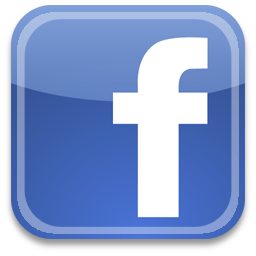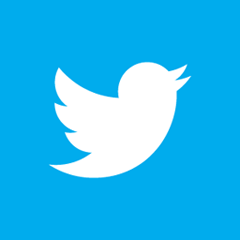 For organizational sponsorship, which includes logos, links, and voiced credits in the show and in podcasts, contact producer Molly Head at (317) 927-9101 or email her at molly@hoosierhistorylive.org. Our podcast listens are increasing at a rate of 17% a month!
Acknowledgments to Visit Indy, Fraizer Designs,WICR-FM, Henri Pensis, Aaron Duvall, Chloe Tyson, and many other individuals and organizations.
Thank you!
We'd like to thank the following recent, new and renewal contributors whose donations help make this show possible!
Bruce and Julie Buchanan
David Willkie
Coby Palmer in memory of Gary BraVard
Tim Harmon
Jane Simon Ammeson
Kathleen Angelone
Chuck and Karen Bragg
"Jingle Bell Rock" in memory of Bobby Helms
Theresa and Dave Berghoff
December 28, 2019 - coming up
Restaurants: the old, the new and their souvenirs
Remember when it was common for dining establishments to offer customers distinctive placemats and other souvenirs as thanks for their patronage?
Those kinds of keepsakes are mostly bygone now, but Terry Kirts, the dining critic for Indianapolis Monthly magazine, has a stash of placemats from Hoosier restaurants. Terry will describe the souvenirs when he is Nelson's studio guest for the final Hoosier History Live show of the year. As per our year-end tradition, the show will explore dining trends and establishments: this time around we will take a look at restaurants that have closed, those that are anticipated and some that have opened in historic structures.
The latter include Taxman Brewing Co., a pub and beer-garden that has opened in a former livery stable in the Cityway area on downtown Indy's south end. As Terry reported in an article for Indianapolis Monthly's website, the historic livery was moved a few blocks to accommodate residential and retail expansion in Cityway.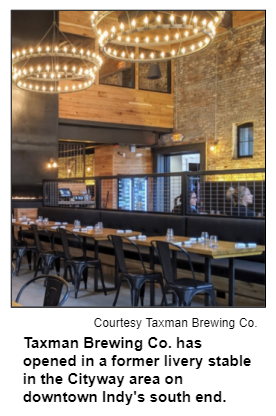 Terry also reports news about Clancy's, a popular regional hamburger chain that was based in Noblesville beginning in the mid-1960s. The original Noblesville location (which Terry says offered central Indiana's "first double drive-thru at one point") closed along with other Indiana sites a while back, but he reports Clancy's will make a comeback here during the new year. Clancy's, which was named after a cartoon cop, plans to open among the restaurants in the massive Bottleworks development on Massachusetts Avenue in downtown Indy that's expected to open in phases beginning in 2020.
Even though some old favorites are returning, others closed during 2019. They include Poe Brothers Cafeteria, a family-owned landmark in Morgan County since 1960. At one point, the Poe family owned cafeterias in both Mooresville and Martinsville, which were patronized by celebrities including Larry Bird and Bob Knight. The last Poe Brothers closed in Mooresville in September.
Another closing of a landmark was announced this month: Ike and Jonesy's, a retro-themed (1950s and '60s) pub located in downtown Indy, is expected to have its "last hurrah" on New Year's Eve, according to The Indianapolis Star. In 1984, soon after the Indianapolis Colts began playing at the stadium known then as the Hoosier Dome, Ike and Jonesy's was one of the first new establishments to open nearby, kicking off the revival of the Wholesale District.
At a distinctive location elsewhere in downtown Indy, a landmark building with a pub that opened during Prohibition - and closed in 2017 - has become the home of new restaurant. Terry and Nelson will discuss The Flatiron, a restaurant that opened this year at the three-way intersection of Fort Wayne Avenue, East North Street and Pennsylvania. The Flatiron takes its name from the triangular footprint of its building, which had housed the Elbow Room since the 1930s.
We will keep the phone lines open for listener calls during our entire show, so feel free to call in with comments about restaurant souvenirs, bygone and revived dining establishments, and any other aspect related to dining out. The phone number to call in to the WICR-FM studio and join Terry and Nelson on the air is 317-788-3314.
© 2019 Hoosier History Live. All rights reserved.