January 4, 2020
Centennial of Indy in 1920, Bicentennial era in 2020-21
Click here to listen to the podcast.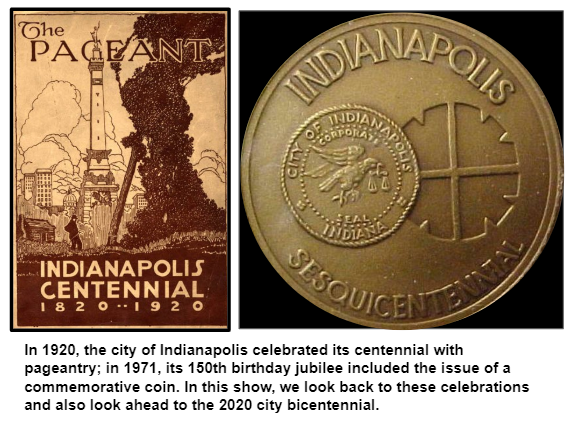 With our first show of the new year, Hoosier History Live will look both backward and forward.
That's because our focus will be not only on how the city of Indianapolis celebrated its 100th birthday in 1920, but also on how the Hoosier capital plans to salute its bicentennial jubilee, which kicks off in June. We also will explore what happened in 1971, when Indy threw a year-long sesquicentennial (or 150th) birthday celebration.
Nelson's studio guest will be Deputy Mayor Jeff Bennett of Indianapolis, who is a key figure in planning the upcoming events. The Indianapolis Bicentennial Commission is co-chaired by two former mayors, Greg Ballard and Bart Peterson.
In June 1920, an "Indianapolis Centennial Pageant" at the Coliseum on the Indiana State Fairgrounds consisted of seven "episodes," or acts, with titles such as "Coming of the Pioneers" and "Selecting a Site," according to booklets and other memorabilia distributed then.
Reenactors portrayed such historic characters as early settlers John McCormick and George Pogue; Indiana's first governor, Jonathan Jennings; surveyor Alexander Ralston, who planned the city, and Dr. Isaac Coe, one of the first physicians to arrive in the new state capital.
The grand finale of a six-day birthday party for the city's centennial in 1920 was held at the White River. Thousands of residents lined the river banks for a band concert and enjoyed a parade of illuminated riverboats, followed by fireworks, according to the Encyclopedia of Indianapolis.
In 1971, the city's 150th birthday involved a year-long celebration that included a multimedia extravaganza at the Murat Shrine Temple (now the Murat Theatre at Old National Centre). The Indianapolis Motor Speedway hosted a special antique car parade and race.
A note on the disparity of dates: The city's centennial was celebrated in 1920 after civic leaders decided to identify 1820 as the birth of the city because of a meeting held that year to specify the location of the new state capital. In 1971, however, the founding was defined as 1821, the year when the Indiana General Assembly approved the site and Ralston laid out the city.
Hoosier History Live has explored aspects of Indy's deepest history on previous programs. These have included a show in June 2019 about the earliest settlers. The guests were a descendant of McCormick (who built a cabin and tavern in what is now White River State Park) and Jordan Ryan of the Indiana Historical Society, which has launched an Indianapolis Bicentennial Project. In 2013 we explored the life of Ralston (1771-1827), a native of Scotland who helped plan Washington D.C. before coming to the Indiana wilderness and designing the city.
Our guest on this new show, Jeff Bennett, has a history degree from Indiana University and has been deputy mayor since 2016. His career includes serving as Warren Township's trustee and working at Indiana Landmarks, the historic preservation organization.
The Bicentennial that kicks off in June 2020 is being described as the celebration of an "era" because it will extend through May 2021 as a salute to historic events in both 1820 and 1821. The Bicentennial Commission already has endorsed several projects, including some being organized by Visit Indy and Indy Hub.
Jeff Bennett will describe those projects during our show as well as a Bicentennial mural series sponsored by the Arts Council of Indianapolis.
Last year, city leaders also invited submissions from artists for a Bicentennial logo. The winning logo will be unveiled later in January.
Community groups, including neighborhood organizations, have been urged to submit proposals that may be endorsed as Bicentennial projects. According to Jeff, the roll-out eventually will involve an announcement every month about endorsed community projects along with partnerships involving various sports, arts, civic and cultural organizations.
History Mystery
In 1820, the earliest white settlers arrived in the isolated area - primarily swamps and marshland - that was to become Indianapolis. Both of the two first white settlers, John McCormick and George Pogue, made their way to the wilderness area from a town in eastern Indiana. That town, one of the oldest in the state, had been established in 1813. The town is named in honor of its founder, a fur trader who was a member of an influential family in early Indiana.
Question: What town did John McCormick and George Pogue leave to travel to the frontier area that became Indianapolis?
Hint: Today, the town is a city of about 12,700 people.
The call-in number is (317) 788-3314. Please do not call into the show until you hear Nelson pose the question on the air, and please do not try to win the prize if you have won any other prize on WICR during the last two months. You must be willing to give your name and address to our engineer and be willing to be placed on the air.
The prizes this week are a gift certificate to Story Inn in Brown County, courtesy of Story Inn, and four admissions to Indy's Teen Statue of Liberty Museum on East 10th Steet, courtesy of Tim and Julie's Another Fine Mess.
Nelson Price, host and historian
Molly Head, producer/general manager, (317) 927-9101
Michael Armbruster, associate producer

Cheryl Lamb, administrative manager
Richard Sullivan, senior tech consultant
Pam Fraizer, graphic designer
Garry Chilluffo, consultant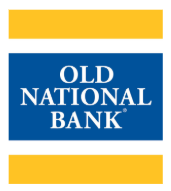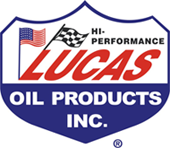 Please tell our sponsors that you appreciate their support!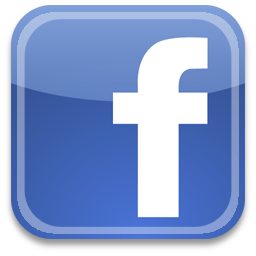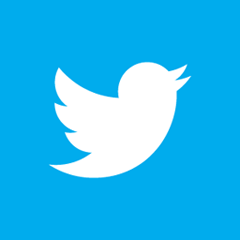 For organizational sponsorship, which includes logos, links, and voiced credits in the show and in podcasts, contact producer Molly Head at (317) 927-9101 or email her at molly@hoosierhistorylive.org. Our podcast listens are increasing at a rate of 17% a month!
Acknowledgments to Visit Indy, Fraizer Designs,WICR-FM, Henri Pensis, Aaron Duvall, Chloe Tyson, and many other individuals and organizations.
Thank you!
We'd like to thank the following recent, new and renewal contributors whose donations help make this show possible!
Bruce and Julie Buchanan
David Willkie
Coby Palmer in memory of Gary BraVard
Tim Harmon
Jane Simon Ammeson
Kathleen Angelone
Chuck and Karen Bragg
"Jingle Bell Rock" in memory of Bobby Helms
Theresa and Dave Berghoff
Dr. William McNiece
Ann Frick
Margaret Smith
Carl and Kathleen Widland
January 11, 2020 - coming up
The legacy of Indy native James Basket and Song of the South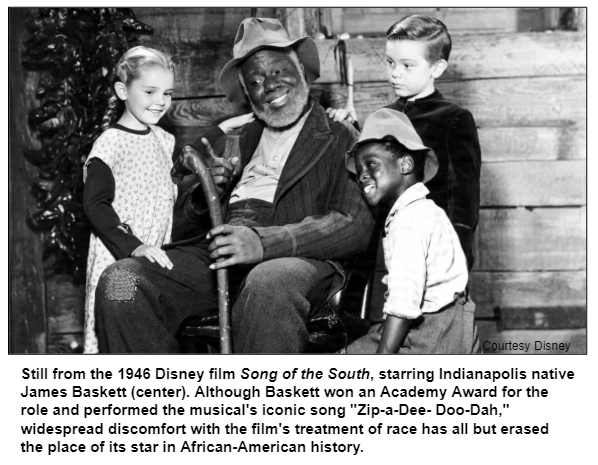 Even specialists in African-African history could be forgiven for drawing a blank at the mention of the name of Indianapolis native James Baskett. In spite of being the first black male actor to win an Oscar - for a role in which he sang a song that also won an Academy Award - Baskett's place in the annals of African-American history seems to be largely forgotten.

That's because the role for which Baskett won his honorary Oscar was that of Uncle Remus in the much maligned, now virtually banned film Song of the South. The Disney musical was a modest hit when it was released in 1946, but changing sensibilities about race over the past three quarters of a century have made the film toxic to the image-conscious studio.

Disney chose not to release the film for home viewing during the 1980s VCR boom; nor did they cash in on a DVD release in recent decades. With the 2019 advent of the Disney+ streaming service, Song of the South has once again found itself locked out of the Magic Kingdom.


And not without good cause. Film critics and historians have condemned the film's sweetly nostalgic portrayal of the social hierarchy of the post-Civil War, Reconstruction-era South. As Guardian film blogger Xan Brooks put it recently, "the film trades in a dubious form of myth-making - implying that African-Americans stuck below the Mason-Dixon line were a cheerful bunch who liked nothing better than going fishing, spinning tall tales and looking after white folks' kids."

The very title of the film and its focus on song can be viewed as perpetuating a racist myth. As 19th century abolitionist Frederick Douglass - who himself escaped slavery - commented, the singing of enslaved people in the Southern United States was not evidence of their contentment or happiness.


"It is impossible to conceive of a greater mistake," Douglas wrote. "Slaves sing most when they are most unhappy."
But does the film deserve to be virtually banned, especially when a novel like Gone with the Wind and its 1939 film adaption - with all their racial stereotyping, glorification of white privilege and perpetuation of the myth of the "happy slave" - are still held up as classics?


Does Song of the South have anything to offer the modern viewer? Does the legacy of Hoosier James Baskett deserve to be reevaluated?

To explore these questions and more, Hoosier History Live associate producer and guest host Mick Armbruster will be joined in studio by three guests. They are:
Journalist Dawn Mitchell, who wrote a piece on Baskett last year for the Indianapolis Star exploring the actor's life and legacy;
Film historian Eric Grayson, who specializes in the collection and preservation of vintage films;
and Ophelia Wellington, director of Freetown Village, a living history museum she founded in 1982 out of a desire to teach African American history.
We'll also look into how Baskett's portrayal of the Uncle Remus character might teach us something about the role of folklore in African-American culture, and explore how the content of his tales - with their focus on the archetypal trickster Brer Rabbit - can be traced back to folklore found among native cultures in Africa.
And while our discussion may not leave listeners whistling "Zip-a-Dee-Doo-Dah," we hope it will give them an appreciation of the legacy of James Baskett and a more nuanced understanding of the film he starred in.


© 2020 Hoosier History Live. All rights reserved.