January 11, 2020
The legacy of Indy native James Baskett and Song of the South
Click here to listen to the podcast.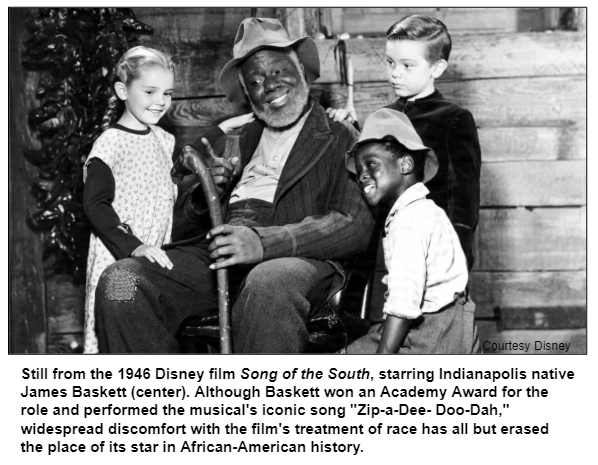 Even specialists in African-African history could be forgiven for drawing a blank at the mention of the name of Indianapolis native James Baskett. In spite of being the first black male actor to win an Oscar - for a role in which he sang a song that also won an Academy Award - Baskett's place in the annals of African-American history seems to be largely forgotten.

That's because the role for which Baskett won his honorary Oscar was that of Uncle Remus in the much maligned, now virtually banned film Song of the South. The Disney musical was a modest hit when it was released in 1946, but changing sensibilities about race over the past three quarters of a century have made the film toxic to the image-conscious studio.

Disney chose not to release the film for home viewing during the 1980s VCR boom; nor did they cash in on a DVD release in recent decades. With the 2019 advent of the Disney+ streaming service, Song of the South has once again found itself locked out of the Magic Kingdom.


And not without good cause. Film critics and historians have condemned the film's sweetly nostalgic portrayal of the social hierarchy of the post-Civil War, Reconstruction-era South. As Guardian film blogger Xan Brooks put it recently, "the film trades in a dubious form of myth-making - implying that African-Americans stuck below the Mason-Dixon line were a cheerful bunch who liked nothing better than going fishing, spinning tall tales and looking after white folks' kids."

The very title of the film and its focus on song can be viewed as perpetuating a racist myth. As 19th century abolitionist Frederick Douglass - who himself escaped slavery - commented, the singing of enslaved people in the Southern United States was not evidence of their contentment or happiness.


"It is impossible to conceive of a greater mistake," Douglas wrote. "Slaves sing most when they are most unhappy."
But does the film deserve to be virtually banned, especially when a novel like Gone with the Wind and its 1939 film adaption - with all their racial stereotyping, glorification of white privilege and perpetuation of the myth of the "happy slave" - are still held up as classics?


Does Song of the South have anything to offer the modern viewer? Does the legacy of Hoosier James Baskett deserve to be reevaluated?

To explore these questions and more, Hoosier History Live associate producer and guest host Mick Armbruster will be joined in studio by three guests. They are:

We'll also look into how Baskett's portrayal of the Uncle Remus character might teach us something about the role of folklore in African-American culture, and explore how the content of his tales - with their focus on the archetypal trickster Brer Rabbit - can be traced back to folklore found among native cultures in Africa.

And while our discussion may not leave listeners whistling "Zip-a-Dee-Doo-Dah," we hope it will give them an appreciation of the legacy of James Baskett and a more nuanced understanding of the film he starred in.

Roadtrip: Corydon in southern Indiana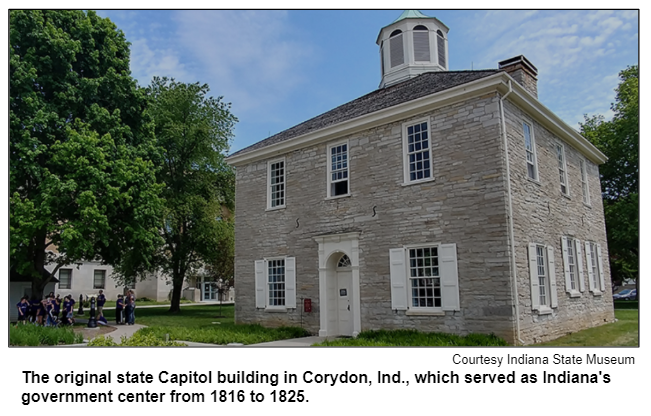 Guest Roadtripper Jeff Kamm, author and teacher at Zionsville Community Schools, invites us to travel to the southern border of the Hoosier state - and go back in time 200 years - to visit Corydon, Ind.
As Jeff explains, Corydon was founded in 1808 and served as the capital of the Indiana Territory from 1813 until the milestone year of 1816, when Indiana became a state. The town's status as state capital lasted only until 1825, however, when that designation shifted north to Indianapolis.
While visiting Corydon, Jeff suggests you explore the historic Corydon Capitol building that served as the original Statehouse from 1816-1825. You can also check out the Constitution Elm, where delegates drafted Indiana's first state constitution. The tree has long since died, but the trunk has been preserved and encased in a large sandstone monument.
Civil War buffs will want to visit the site of the only Civil War battle fought in Indiana; along with Gettysburg, it's one of only two Civil War battlefields on Northern soil. The Battle of Corydon Memorial Park is located just south of town and remains largely unchanged from when the battle was fought in July of 1863, when Morgan's Raiders crossed the Ohio River into Indiana and continued their way northeast into Ohio.
Don't miss this step back in time with Jeff!
History Mystery
Sound of the South was released in 1946. Just a few years earlier, in 1942, the novel The Magnificent Ambersons by Indiana author Booth Tarkington was made into a film by director Orson Welles. Welles hired a young man from Indiana with whom he had worked on Citizen Kane to be editor of The Magnificent Ambersons. After filming was complete and Welles was out of the country, the studio put pressure on the Indiana-born editor to shorten the film drastically and even give it a different ending. Welles was furious and blamed the editor for "destroying" the film.
Question: Who was the Indiana-born editor who drastically altered the original version of Orson Welles' The Magnificent Ambersons?
Hint: The editor went on to have major Hollywood success, including numerous hit films and best director Oscars for West Side Story in 1962 (shared with Jerome Robbins) and Sound of Music in 1965.
The call-in number is (317) 788-3314. Please do not call into the show until you hear Mick pose the question on the air, and please do not try to win the prize if you have won any other prize on WICR during the last two months. You must be willing to give your name and address to our engineer and be willing to be placed on the air.
The prizes this week are a gift certificate to Story Inn in Brown County, courtesy of Story Inn, and two admissions to the Indiana History Center, courtesy of the Indiana Historical Society.  

Nelson Price, host and historian
Molly Head, producer/general manager, (317) 927-9101
Michael Armbruster, associate producer

Cheryl Lamb, administrative manager
Richard Sullivan, senior tech consultant
Pam Fraizer, graphic designer
Garry Chilluffo, consultant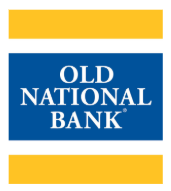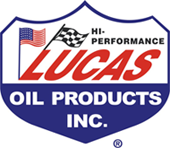 Please tell our sponsors that you appreciate their support!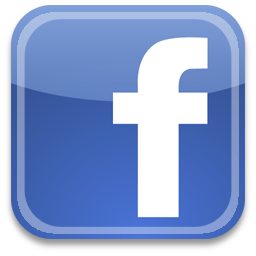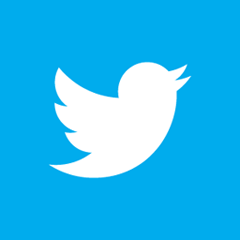 For organizational sponsorship, which includes logos, links, and voiced credits in the show and in podcasts, contact producer Molly Head at (317) 927-9101 or email her at molly@hoosierhistorylive.org. Our podcast listens are increasing at a rate of 17% a month!
Acknowledgments to Visit Indy, Fraizer Designs,WICR-FM, Henri Pensis, Aaron Duvall, Chloe Tyson, and many other individuals and organizations.
Thank you!
We'd like to thank the following recent, new and renewal contributors whose donations help make this show possible!
Bruce and Julie Buchanan
David Willkie
Coby Palmer in memory of Gary BraVard
Tim Harmon
Jane Simon Ammeson
Kathleen Angelone
Chuck and Karen Bragg
"Jingle Bell Rock" in memory of Bobby Helms
Theresa and Dave Berghoff
Dr. William McNiece
Ann Frick
Margaret Smith
Carl and Kathleen Widland
January 18, 2020 - coming up
Women's suffrage crusade in Indiana and beyond
The upcoming 100th anniversary of women's voting rights is certainly a reason to celebrate, but the history made in 1920 was the result of a long, arduous struggle, with setbacks, conflicts and crusaders who would not give up.
All of that was true both nationally and in Indiana, so Hoosier History Live will explore an array of aspects of the women's suffrage movement that led up to the ratification of the 19th Amendment on Aug. 26, 1920.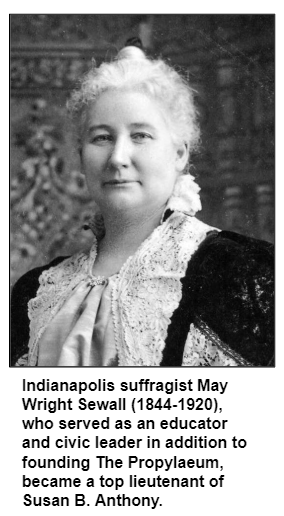 Our deep dive will include a look at the roots of the suffragist campaign (there are links to abolitionists during the Civil War), conflicts among them over the best strategies to pursue, and a setback in the Hoosier state in 1917. That's when the Indiana General Assembly approved suffrage legislation and nearly 40,000 Hoosier women registered to vote - only to have the act swiftly struck down by the courts before the women could cast ballots.
In Indiana, historians point to the tiny town of Dublin in Wayne County as the birthplace of women's suffrage. The first women's rights convention in the state was held there in 1851, three years after a landmark national convention in Seneca Falls, N.Y.
The Indiana Women's Suffrage Centennial, a statewide network of women's and history organizations, is organizing a year-long series of events and programs to commemorate various milestones including Jan. 16, 1920, when Indiana became the 26th state to adopt the 19th Amendment.
For this show, Nelson will be joined in studio by two guests:
Indianapolis-based storyteller Sally Perkins, whose presentation about the suffrage movement, "Digging in Their Heels," is popular with civic groups, educators and others. She will share insights about women who felt left behind by suffrage (including African-Americans), why states in the West tended to be among the first to grant voting rights to women, and other aspects of the crusade that often are overlooked.
And Jill Chambers, president of the Indiana Women's History Association and a member of the Indianapolis Propylaeum, a historic hub for women's advocacy. The Propylaeum, along with Indiana Humanities, the Indiana Historical Society and the Indiana Historical Bureau, are among the organizations involved with the Indiana Women's Suffrage Centennial.
The Propylaeum was founded by Indianapolis suffragist, educator and civic leader May Wright Sewall (1844-1920), who became a top lieutenant of Susan B. Anthony. Jill Chambers will discuss Sewall as well as Grace Julian Clarke (1865-1938), a suffragist who was based in Irvington; like Sewall, she founded civic organizations and eventually became a peace activist.

Events and programs commemorating the suffrage centennial and related topics include Be Heard: Women's Voices in Indiana, an exhibit that opens Jan. 11 at the Indiana History Center.





© 2020 Hoosier History Live. All rights reserved.