Women's suffrage crusade in Indiana and beyond
Click here to listen to the podcast
(January 18, 2020) The upcoming 100th anniversary of women's voting rights is certainly a reason to celebrate, but the history made in 1920 was the result of a long, arduous struggle, with setbacks, conflicts and crusaders who would not give up.
All of that was true both nationally and in Indiana, so Hoosier History Live is exploring an array of aspects of the women's suffrage movement that led up to the ratification of the 19th Amendment on Aug. 26, 1920.
Our deep dive includes a look at the roots of the suffragist campaign (there are links to abolitionists during the Civil War), conflicts among them over the best strategies to pursue, and a setback in the Hoosier state in 1917.
That's when the Indiana General Assembly approved suffrage legislation and nearly 40,000 Hoosier women registered to vote - only to have the act swiftly struck down by the courts before the women could cast ballots.
In Indiana, historians point to the tiny town of Dublin in Wayne County as the birthplace of women's suffrage. The first women's rights convention in the state was held there in 1851, three years after a landmark national convention in Seneca Falls, N.Y.
The Indiana Women's Suffrage Centennial, a statewide network of women's and history organizations, is organizing a year-long series of events and programs to commemorate various milestones including Jan. 16, 1920, when Indiana became the 26th state to adopt the 19th Amendment.
For this show, Nelson is joined in studio by two guests:
Indianapolis-based storyteller Sally Perkins, whose presentation about the suffrage movement, "Digging in Their Heels," is popular with civic groups, educators and others. She will share insights about women who felt left behind by suffrage (including African-Americans), why states in the West tended to be among the first to grant voting rights to women, and other aspects of the crusade that often are overlooked.
And Jill Chambers, president of the Indiana Women's History Association and a member of the Indianapolis Propylaeum, a historic hub for women's advocacy. The Propylaeum, along with Indiana Humanities, the Indiana Historical Society and the Indiana Historical Bureau, are among the organizations involved with the Indiana Women's Suffrage Centennial.
The Propylaeum was founded by Indianapolis suffragist, educator and civic leader May Wright Sewall (1844-1920), who became a top lieutenant of Susan B. Anthony. Jill Chambers discusses Sewall as well as Grace Julian Clarke (1865-1938), a suffragist who was based in Irvington; like Sewall, she founded civic organizations and eventually became a peace activist.
Events and programs commemorating the suffrage centennial and related topics include Be Heard: Women's Voices in Indiana, an exhibit that opened Jan. 11 at the Indiana History Center.
Elsewhere in the state, events include a reception at the Monroe County History Center in Bloomington that kicks off a year-long exhibit about the 19th Amendment. In South Bend, history lovers enjoyed "Secure the Vote," an exhibit at the University of Notre Dame School of Law.
Some events already have occurred in Dublin, the site of the 1851 convention. That historic gathering, which was attended by men as well as women, was held at a Quaker meeting house.
A marker from the Indiana Historical Bureau stands today on the site of the convention, which resulted in an advocacy group that eventually became known as the Indiana Woman's Suffrage Association.
During our show, guest Sally Perkins discusses what she calls the "second generation" of suffragists. "The second generation had new ideas about strategy," Sally says, noting many of them observed the efforts of crusaders for women's rights in Great Britain.
Also during our show, Sally shares insights about the role of Prohibition in women's suffrage. She describes the advocacy for Prohibition among many suffragists as a "double-edged sword" for the movement:
"It convinced many conservative women to begin supporting the movement, but also stirred up a strong anti-suffrage coalition among those in the brewing, farming, banking and railroading industries, among others."
Roadtrip: Kellar Grist Mill in Jennings County
Guest Roadtripper and adjunct professor Ken Marshall suggests that we learn more about the hard work and delayed gratification of early Hoosier settlers by visiting the Kellar Grist Mill site just south of Brewersville in Jennings County, southeast of Indianapolis.
Ken tells us that Adam Kellar began chiseling a mill race out of bedrock between two stretches of a loop on Sand Creek, starting in 1813, and completed the job after ten years of labor.
When the grist mill opened in 1823, it was used to grind corn and saw lumber, and it became an important part of the local economy. Flatboats carried mill products from Jennings County as far as New Orleans.
A state road to mill was built in1834, and Brewersville was established in 1837, named after its founder Jacob Brewer.
In 1937, a flood damaged the mill and it closed. Almost a century later, the site attracts picnickers, kayakers, and explorers interested in Indiana's pioneer settler heritage.
So whether you love history, nature, or both, break out of your daily grind and find some "grist for the mill" on this exciting Roadtrip!
History Mystery
Although Indiana never has elected a woman as governor, four women have served as lieutenant governor. In 2003, Kathy Davis, a Democrat, became the first when Gov. Joe Kernan, who had been lieutenant governor, appointed her after he moved up from the position when Gov. Frank O'Bannon died in office.

In November 2004, a Republican who had a long career in the Indiana State Senate became the first woman to be elected lieutenant governor. She served as the state's 49th lieutenant governor until early 2013. Her successor was Sue Ellspermann, who stepped down in 2016 to become the president of Ivy Tech Community College.

Question: Who was the first woman to be elected (not appointed) lieutenant governor in Indiana?

The prizes this week are two admissions to Indy's Teeny Statue of Liberty Museum on East 10th Street, courtesy of Tim and Julie's Another Fine Mess, and two admissions to the Indiana History Center, courtesy of the Indiana Historical Society.




Nelson Price, host and historian
Molly Head, producer/general manager, (317) 927-9101
Michael Armbruster, associate producer


Cheryl Lamb, administrative manager
Richard Sullivan, senior tech consultant
Pam Fraizer, graphic designer
Garry Chilluffo, consultant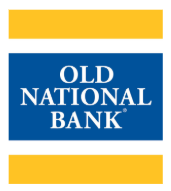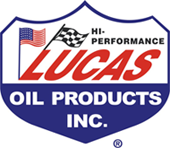 Please tell our sponsors that you appreciate their support!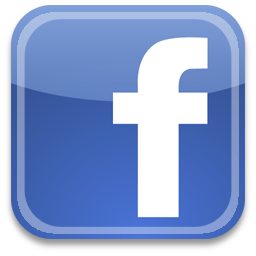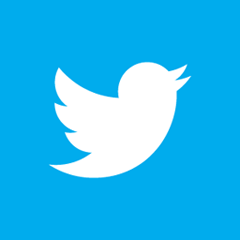 For organizational sponsorship, which includes logos, links, and voiced credits in the show and in podcasts, contact producer Molly Head at (317) 927-9101 or email her at molly@hoosierhistorylive.org. Our podcast listens are increasing at a rate of 17% a month!
Acknowledgments to Visit Indy, Fraizer Designs,WICR-FM, Henri Pensis, Aaron Duvall, Chloe Tyson, and many other individuals and organizations.
Thank you!
We'd like to thank the following recent, new and renewal contributors whose donations help make this show possible!
Bruce and Julie Buchanan
David Willkie
Coby Palmer in memory of Gary BraVard
Tim Harmon
Jane Simon Ammeson
Kathleen Angelone
Chuck and Karen Bragg
"Jingle Bell Rock" in memory of Bobby Helms
Theresa and Dave Berghoff
Dr. William McNiece
Ann Frick
Margaret Smith
Carl and Kathleen Widland
January 25, 2020 - coming up
A collector's guide to Indianapolis memorabilia
Where do you start in describing a staggering collection of thousands of rare items of Indianapolis memorabilia and ephemera?
A private collection owned by antiques dealer Charles Alexander includes miniature models of iconic structures like the Soldiers and Sailors Monument; he owns two replicas created as the landmark was being constructed during the 1880s and '90s. The historic models differ in appearance because the monument's design was still evolving.
His private collection also includes historic photos and postcards depicting the Woodruff Place neighborhood and bygone Riverside Amusement Park; architectural sketches of the Murat Shrine Temple (now the Murat Theatre at the Old National Centre) and the World War Memorial; embossed silverware from the long-demolished Claypool and Lincoln hotels; Amaco art pottery made in Speedway during the Great Depression; and yearbooks from Shortridge and Arsenal Tech high schools.
Although Charles owns a booth at Midland Arts & Antiques Market, none of his rare Indianapolis memorabilia and ephemera is for sale there. Or anywhere else.
"I love the Indianapolis collection too much to sell any of it," says Charles, 63, who began collecting artifacts related to his hometown's heritage as a teenager in the late 1960s.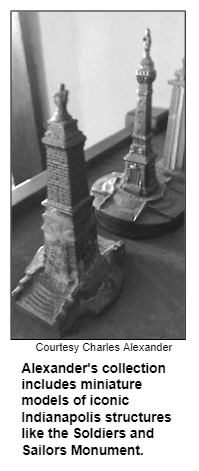 In addition to describing cherished items in his vast collection (it includes 150 dinner spoons from the Indianapolis Athletic Club, long before it was converted into luxury condos), during our show Charles will offer advice for folks who enjoy hunting at garage sales, flea markets, antique booths, auctions and estate sales.
He's been a full-time antiques dealer for more than 35 years. At Midland, he primarily sells china, silverware and vintage furnishings not made in Indianapolis. He also has moonlighted at auction houses including Christy's of Indiana in Indianapolis, Heimel's Auction in Beech Grove and Burgess Auctions in Knightstown. Those gigs often enable him to get first dibs on rare Indy memorabilia to add to his ever-expanding collection.
Some listeners may recall Charles from his memorable appearance on the PBS series Antiques Roadshow when the program was filmed at the Indiana Convention Center in 2000. Charles, who emphasizes that he's not an appraiser, showed up with a rare World War I poster for which he had paid $35. It turned out to be worth an amount that Charles describes as "far, far more than that."
Fortunately, his Arts & Crafts-style house, which was built in 1917 in the Meridian Park neighborhood, has an attic, a basement and spare bedrooms for storage of his Indianapolis memorabilia and ephemera.
Perhaps not surprisingly, Charles has won the History Mystery prize several times on Hoosier History Live, sometimes drawing on knowledge gleaned while finding local treasures.
He also has put his knowledge to use at the Indiana State Fair, where he has judged 18 categories, primarily pottery and china. In addition, Charles has taught classes in antique china, pottery, glass and silver at various auction houses.
He offers up this tidbit of advice for collectors, using the popular Woodruff Place Flea Market as an example:
"Don't go expecting to find a specific item or treasure. Go to Woodruff Place to enjoy the historic neighborhood that it is. If you find something wonderful, that will be the icing."
© 2020 Hoosier History Live. All rights reserved.