February 22, 2020
Ask Nelson - and Chris May, too - about high school basketball history and more
Click here to listen to the podcast.
It's time for another of our periodic "Ask Nelson…" shows. This time around our host, author and historian Nelson Price, will be joined by a co-host, Chris May, executive director of the Indiana Basketball Hall of Fame in New Castle. The Hall of Fame is a museum with interactive exhibits exploring the evolution of the high school sport from its debut in the state during the 1890s to the current season.
Why is the hall of fame located in New Castle? That's just one of the questions Chris May will address when he and Nelson interview each other in between phone calls from listeners.


At any point during the show, listeners are invited to call in with questions for Nelson and Chris. The WICR-FM studio number is (317) 788-3314.

During the show, Chris will describe the high school basketball exploits of Hoosiers who achieved fame in endeavors unrelated to sports. They include iconic movie star James Dean, a member of the class of '49 at the former Fairmount High School, where he was an impressive basketball player; astronomer Edwin Hubble (the revolutionary Hubble Telescope was named in his honor), who was a coach at New Albany High School; and Hill Street Blues actor Michael Warren, who was an outstanding player in the 1960s at the former South Bend Central High School.


In addition, Nelson plans to share history insights related to the Diamond Chain Company, following news that its 102-year-old plant in downtown Indianapolis near the White River will close. The business actually predates the plant, which opened in 1918. Founded in 1890 by entrepreneurs who included Arthur Newby (later a partner with Carl Fisher and others in the Indianapolis Motor Speedway), Diamond Chain began by making bicycle chains. According to historic accounts, the "diamond" in the company's name was chosen because it implies perfection.
The company gradually expanded beyond bicycle chains to manufacture roller chains of many kinds; the plant in downtown Indy currently makes high-performance chains for various industrial uses. Following a series of acquisitions, the business was purchased last year by Timken Co., which is based in Akron, Ohio. Company officials recently announced they will phase out the Indianapolis facility - and eliminate 240 jobs there - during the next two to three years. History fact: Newby's success with Diamond Chain and other endeavors enabled him to live in one of the first mansions built on Meridian Street north of 38th Street; Tarkington Tower is now on the site of his long-demolished, spacious home.


During our show, Chris May intends to describe the history associated with two Hoosiers who will be inducted (one of them posthumously) into the basketball hall of fame. West Lafayetteresident Bill Berberian, now 95, is a veteran of the Battle of the Bulge during World War II.

"His name is so synonymous with West Lafayette High School basketball that the Red Devils play in Berberian Gymnasium," Chris notes. The majority of Bill Berberian's 31-year career as a coach was spent at the high school, where he coached the team in 1979 to its first regional win in the school's history. Chris also will discuss Davage Minor, a 1941 graduate of the former Froebel High School in Gary; Minor, who died in 1998, had the distinction of being the first African-American from Indiana to play in the NBA.

Listeners are invited to call in and share their pick for the greatest team in Indiana high school history. Those frequently mentioned as contenders, Chris May notes, include three state championship teams from Indianapolis: The 1955 and '56 teams from Attucks High School and the 1969 team at Washington High School

Listener phone calls during our show are not restricted to the history topics that Chris and Nelson plan to discuss. The two will welcome questions, comments and insights about any slice of Indiana's heritage.

Roadtrip: Dublin, Ind., and the historic Woman's Rights Convention
Guest Roadtripper George Hanlin, director of grants at Indiana Humanities and a sixth-generation Hoosier, suggests we head east of Indianapolis on the Old National Road, U.S. 40, to visit the small town of Dublin, Ind., which lies a few miles west of Richmond.
Dublin has the distinction of being the site of the Indiana Woman's Rights Convention, convened in October 1851, just three years after the nation's first woman's rights convention was held in Seneca Falls, New York.
Few would call Indiana a bastion of progressive politics, but Hoosier women and their male allies led one of the earliest women's rights movements in the country. In 1852 they formed the Indiana Woman's Rights Association, which eventually became the Indiana Woman's Suffrage Association, which worked for nearly 70 years to secure women's rights to vote.
A historic marker now memorializes the site of the convention; it's just one stop on a "Woman's Suffrage Automobile Tour" recommended by the Indiana Historical Bureau.
As for Dublin itself, George tells us there's not a heck of a lot else to do there. In the spirit of Hoosier Roadtripping, however, driving down the Old National Road allows us to visit some great small towns along the way. And the fantastic Huddleston Farmhouse, a pioneer-era farm and inn restored by Indiana Landmarks, is just a mile to the east of Dublin.
Happy cruising down the highways of Hoosier History!
History Mystery
Basketballs have not always been orange. Before the late 1950s, most basketballs were brown - sometimes described as "muddy brown" - whether the game was being played by a high school, college or professional team.
A famous Hoosier is credited with suggesting that orange would be a better color, primarily because the ball could be seen easily by all spectators, even those seated far from the court. After 1958, orange became the standard color for basketballs.
Question: Who was the famous Hoosier?
Hint: He was a legendary coach, although not at the high school level.

The call-in number is (317) 788-3314. Please do not call in to the show until you hear Nelson pose the question on the air, and please do not try to win the prize if you have won any other prize on WICR during the last two months. You must be willing to give your name and address to our engineer and be willing to be placed on the air.
The prizes this week are a gift certificate to Story Inn in Brown County, courtesy of Story Inn, and two tickets to the Studebaker National Museum in South Bend, courtesy of the Studebaker National Museum.
About Vonnegut, and the misconceptions about him
Nelson Price, host and historian
Molly Head, producer/general manager, (317) 927-9101
Michael Armbruster, associate producer

Cheryl Lamb, administrative manager
Richard Sullivan, senior tech consultant
Pam Fraizer, graphic designer
Garry Chilluffo, consultant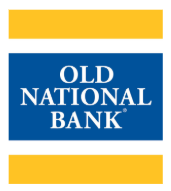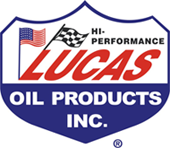 Please tell our sponsors that you appreciate their support!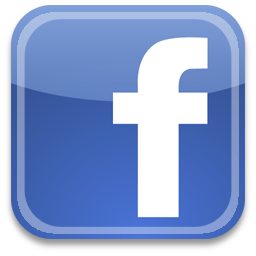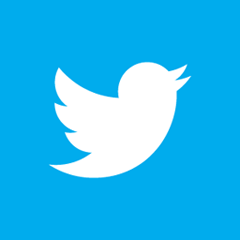 For organizational sponsorship, which includes logos, links, and voiced credits in the show and in podcasts, contact producer Molly Head at (317) 927-9101 or email her at molly@hoosierhistorylive.org. Our podcast listens are increasing at a rate of 17% a month!
Acknowledgments to Visit Indy, Fraizer Designs, WICR-FM, Henri Pensis, Aaron Duvall, Chloe Tyson, and many other individuals and organizations.
Thank you!
We'd like to thank the following recent, new and renewal contributors whose donations help make this show possible!
Bruce and Julie Buchanan
David Willkie
Coby Palmer in memory of Gary BraVard
Tim Harmon
Jane Simon Ammeson
Kathleen Angelone
Chuck and Karen Bragg
"Jingle Bell Rock" in memory of Bobby Helms
Theresa and Dave Berghoff
Dr. William McNiece
Ann Frick
Margaret Smith
Carl and Kathleen Widland
William Connor
February 29, 2020 - coming up
Flourishing at 90-something: encore
Hoosiers who have celebrated more than 90 birthdays have lived through a lot of state history. Not only have they been eyewitnesses to the great milestones of the 20th century, many have remained hale and hearty far beyond the average American lifespan. Those who continue to enjoy an active life into their tenth decade undoubtedly have insights and advice to share with the rest of us.
To tap these insights - including what expectations to let go of and how to keep thriving mentally and physically - the format for this show is a round-table discussion with two guests in their 90s.
The guests, their ages when the show was originally broadcast in March of 2018, and their backgrounds are as follows:
Indianapolis civic leader Georgia Buchanan, 91, the author of the book How to Live Beyond 90 without Falling Down (IBJ Book Publishing). The daughter of Greek immigrants who came to Indy during the 1920s, Georgia has long been active in Special Olympics and other non-profit organizations. She also was a guest on Hoosier History Live shows in July 2012 about the history of Special Olympics in Indiana and in August 2009 about Greek heritage in the state.
And Tom Ridley, 95, who grew up near Indiana Avenue in Indianapolis. In 1927, when he was five years old, his parents brought him to opening events at what is now the Madame Walker Legacy Center. Mr. Ridley continues to be the historian and a guide at the Walker Theatre; he was our guest in 2016 to describe his memories about the early years of the theater and the heyday of the local jazz scene. He also talked about his World War II experiences, which included serving in an all-black military unit that landed on Utah Beach on D-Day in 1944.
During this show, our guests share life lessons and a range of tips about how to flourish after age 90, a demographic that is growing rapidly. According to Georgia's book, the number of Americans aged 90 and older has tripled in the past 30 years.
Georgia Buchanan's son, Bryan Hadin, was born in 1963 with special needs. For many years, he participated in various competitions with Special Olympics. Georgia is also a long-time arts advocate; her career as a print and broadcast journalist included media work in Indianapolis and in Washington D.C.
Our guest Tom Ridley, who was born in 1922, lives in the Ransom Place neighborhood, not far from where he grew up. He met his late wife when they were in kindergarten; she went on to become an IPS teacher. His father-in-law was a musician in clubs on Indiana Avenue.
Contrary to prevailing stereotypes about the elderly, our guests are active on the Internet, continue to drive and live independently. Both are widely known for their energy and enthusiasm.

© 2020 Hoosier History Live. All rights reserved.