March 7, 2020
Women's Suffrage: strides, setbacks and a first lady's role
Click here to listen to the podcast of this show.
As Hoosier History Live salutes Women's History Month, we will spotlight Indiana suffragists - including a former first lady of the state - whom we have not previously explored.
We took a deep dive into the women's rights crusade during our Jan. 18 show, and now we delve into strides Hoosier women made in the political arena after achieving the right to vote in 1920. But there also were setbacks, including some that already had occurred by the late 1920s.
Virginia Jenckes, a widow who managed her family's farm near Terre Haute, became the first woman from Indiana elected to the U.S. Congress in 1932. During that era, Logansport resident Leonora Uhl Flynn rose to prominence on the Democratic National Committee and became a valuable ally of Eleanor Roosevelt.
Long before that, Zerelda Wallace, who served as Indiana's first lady from 1837 to 1840, was a pioneering suffragist. She also was the stepmother of Gen. Lew Wallace, author of the blockbuster bestseller Ben-Hur published in 1880.
Those women will be among the trail-blazers discussed in our periodic series as the Indiana Women's Suffrage Centennial, a statewide network of women's and history organizations, celebrates the upcoming 100th anniversary of the ratification of the 19th Amendment on Aug. 26, 1920. Nelson will be joined by two guests:
Lisa Hendrickson, an Indianapolis-based editor, writer and owner of Lisa Hendrickson Communications. She has researched various Indiana suffragists and aspects of the women's rights movement during the late 19th and early 20th centuries.<
And Larry Paarlberg, director of the General Lew Wallace Study & Museum in Crawfordsville. He will share insights about Zerelda Wallace, who was married to Indiana's sixth governor, David Wallace. More than 15 years after her husband's death in 1859, Zerelda Wallace became a forceful proponent for women's voting rights and was elected the first president of the Equal Suffrage Society of Indianapolis.
Zerelda Wallace was "Gentle in spirit and proper in demeanor [yet] ardent in her beliefs," according to Indiana's 200: The People Who Shaped the Hoosier State (Indiana Historical Society Press, 2016). A historic marker on Fort Wayne Avenue in downtown Indianapolis commemorates Zerelda Wallace, who died in 1901 - and, thus, never enjoyed the right to vote.
Even after the 1920 landmark for suffrage, the path for women in politics was bumpy. According to research by our guest Lisa Hendrickson, by the late 1920s women already were "losing ground" in leadership positions in both political parties; for example, 33 percent fewer women attended the Democratic National Convention in 1928 compared to four years previously.
Virginia Jenckes, a Democrat, served three terms in Congress following her historic victory in 1932. She promised to go to Washington as "the friend of the farmer and the working man."
Her campaign manager was her 19-year-old daughter.
History Mystery
A suffragist based in Indianapolis became a top lieutenant for Susan B. Anthony. The Hoosier suffragist was a well-known civic leader and educator who founded an array of organizations that continue to have an impact in Indianapolis and beyond.
The mystery activist and civic leader was among the founders of the Art Association of Indianapolis (the predecessor of the Indianapolis Museum of Art), the Indianapolis Propylaeum, the Contemporary Club of Indianapolis and the Indianapolis Woman's Club. For much of the 1890s, she served as president of the National Council of Women of the United States.
After the closing in 1907 of a school for girls that she had founded, she frequently traveled internationally, rallying women in Scotland, the Netherlands and elsewhere in Europe. She also was an advocate for world peace.
Question: Who was the suffragist?
Hint: She was discussed during a Hoosier History Live show in January about the crusade for suffrage in Indiana and beyond.
The call-in number is (317) 788-3314. Please do not call into the show until you hear Nelson pose the question on the air, and please do not try to win the prize if you have won any other prize on WICR during the last two months. You must be willing to give your name and address to our engineer and be willing to be placed on the air.
The prizes this week are two tickets to the Seiberling Mansion and a gift certificate to Windmill Grill, all in Kokomo, courtesy of Howard County Historical Society and Peggy Hollingsworth.
Nelson Price, host and historian
Molly Head, producer/general manager, (317) 927-9101
Michael Armbruster, associate producer

Cheryl Lamb, administrative manager
Richard Sullivan, senior tech consultant
Pam Fraizer, graphic designer
Garry Chilluffo, consultant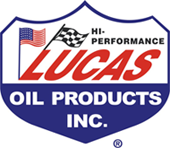 Please tell our sponsors that you appreciate their support!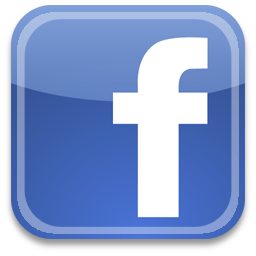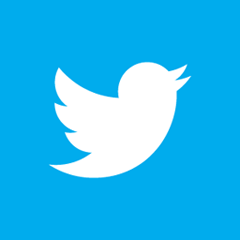 For organizational sponsorship, which includes logos, links, and voiced credits in the show and in podcasts, contact producer Molly Head at (317) 927-9101 or email her at molly@hoosierhistorylive.org. Our podcast listens are increasing at a rate of 17% a month!
Acknowledgments to Visit Indy, Fraizer Designs, WICR-FM, Henri Pensis, Aaron Duvall, Chloe Tyson, and many other individuals and organizations.
Thank you!
We'd like to thank the following recent, new and renewal contributors whose donations help make this show possible!
Bruce and Julie Buchanan
David Willkie
Coby Palmer in memory of Gary BraVard
Tim Harmon
Jane Simon Ammeson
Kathleen Angelone
Chuck and Karen Bragg
"Jingle Bell Rock" in memory of Bobby Helms
Theresa and Dave Berghoff
Dr. William McNiece
Ann Frick
Margaret Smith
Carl and Kathleen Widland
William Connor
Tom and Linda Castaldi
March 14, 2020 - coming up
Earliest years of Indiana basketball
As many basketball fans know, the sport was not invented in Indiana. It was created during the winter of 1891-92 by Dr. James Naismith, a physician and physical education coordinator at a YMCA in Springfield, Mass.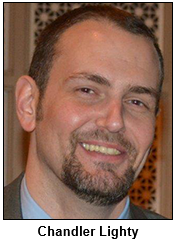 But basketball took off like wildfire in the Hoosier state and became a core part of its cultural identity. For many generations of hoops lovers, the first competitive (non-exhibition) game on Indiana soil has been identified as a game played at a YMCA in Crawfordsville on March 16, 1894. In that game, the Crawfordsville Y's team defeated a team from the YMCA in Lafayette by a score of 45-21.
In recent years, though, research by archivist and historian Chandler Lighty has raised questions about whether the "first" distinction is accurate regarding the Crawfordsville site. Chandler says he has found earlier references to basketball games played in Evansville, Indianapolis and elsewhere across Indiana in newspapers from the late 19th and early 20th centuries. References continue to be discovered as bygone and obscure newspapers are digitized and become easier to search.
As Chandler joins Nelson in studio to talk about the earliest years of Indiana basketball, the question of whether the first game was played in Crawfordsville - which often touts itself as "the cradle of Indiana basketball" - is sure to be among the topics.
But the show also will explore such questions as why the sport - often called "basket ball" (two words) in early accounts - became beloved so rapidly in Indiana. Undeniably, its popularity grew fastest in a region that includes Crawfordsville and Lebanon. In 1911, Crawfordsville High School won the state's first high school basketball tournament. Lebanon High School captured the title in 1912, 1917 and 1918.
To share insights about the earliest era of the sport, Chandler and Nelson will be joined by Matt Werner, an author and historian who lives on his family's farm near the town of Union Mills in LaPorte County. Matt has written several books focused on Indiana heritage, including Season of Upsets: Farm Boys, City Kids, Hoosier Basketball and the Dawn of the 1950s (2014).
Even Dr. Naismith, the inventor of basketball, paid tribute to the sport's exceptional popularity in Indiana when he visited the state to attend the high school tournament in 1936. After witnessing "Hoosier Hysteria" among thousands of spectators, Naismith said:
"Basketball really had its beginnings in Indiana, which today remains the center of the sport."
In the beginning, the game was played with two peach baskets and a soccer ball. In 1892, Dr. Naismith published 13 rules for the new sport in The Triangle, a national YMCA newsletter that, as Chandler Lighty notes, could have been seen by YMCA directors across Indiana nearly simultaneously.
Chandler initially described his conclusions about the earliest Hoosier games in an article in the Indiana Magazine of History. He continues to update his research as more newspaper accounts from the 1890s become accessible. As he summed it up for the Evansville Courier-Press in March 2019 :
"What I hope people understand is that basketball popped up in multiple locations across Indiana ...within months of each other."
© 2020 Hoosier History Live. All rights reserved.