March 14, 2020
Earliest years of Indiana basketball
Click here to listen to the podcast of this show.
As many basketball fans know, the sport was not invented in Indiana. It was created during the winter of 1891-92 by Dr. James Naismith, a physician and physical education coordinator at a YMCA in Springfield, Mass.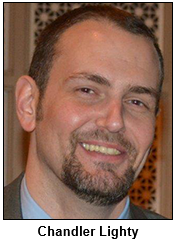 But basketball took off like wildfire in the Hoosier state and became a core part of its cultural identity. For many generations of hoops lovers, the first competitive (non-exhibition) game on Indiana soil has been identified as a game played at a YMCA in Crawfordsville on March 16, 1894. In that game, the Crawfordsville Y's team defeated a team from the YMCA in Lafayette by a score of 45-21.
In recent years, though, research by historian Chandler Lighty has raised questions about whether the "first" distinction is accurate regarding the Crawfordsville site. Chandler says he has found earlier references to basketball games played in Evansville, Indianapolis and elsewhere across Indiana in newspapers from the late 19th and early 20th centuries. References continue to be discovered as bygone and obscure newspapers are digitized and become easier to search.
As Chandler joins Nelson in studio to talk about the earliest years of Indiana basketball, the question of whether the first game was played in Crawfordsville - which often touts itself as "the cradle of Indiana basketball" - is sure to be among the topics.
But the show also will explore such questions as why the sport - often called "basket ball" (two words) in early accounts - became beloved so rapidly in Indiana. Undeniably, its popularity grew fastest in a region that includes Crawfordsville and Lebanon. In 1911, Crawfordsville High School won the state's first high school basketball tournament. Lebanon High School captured the title in 1912, 1917 and 1918.
To share insights about the earliest era of the sport, Chandler and Nelson will be joined by Matt Werner, an author and historian who lives on his family's farm near the town of Union Mills in LaPorte County. Matt has written several books focused on Indiana heritage, including Season of Upsets: Farm Boys, City Kids, Hoosier Basketball and the Dawn of the 1950s (2014).
Even Dr. Naismith, the inventor of basketball, paid tribute to the sport's exceptional popularity in Indiana when he visited the state to attend the high school tournament in 1936. After witnessing "Hoosier Hysteria" among thousands of spectators, Naismith said:
"Basketball really had its beginnings in Indiana, which today remains the center of the sport."
In the beginning, the game was played with two peach baskets and a soccer ball. In 1892, Dr. Naismith published 13 rules for the new sport in The Triangle, a national YMCA newsletter that, as Chandler Lighty notes, could have been seen by YMCA directors across Indiana nearly simultaneously.
Chandler initially described his conclusions about the earliest Hoosier games in an article in the Indiana Magazine of History. He continues to update his research as more newspaper accounts from the 1890s become accessible. As he summed it up for the Evansville Courier-Press in March 2019 :
"What I hope people understand is that basketball popped up in multiple locations across Indiana ...within months of each other."
Roadtrip: Women's history library in Noblesville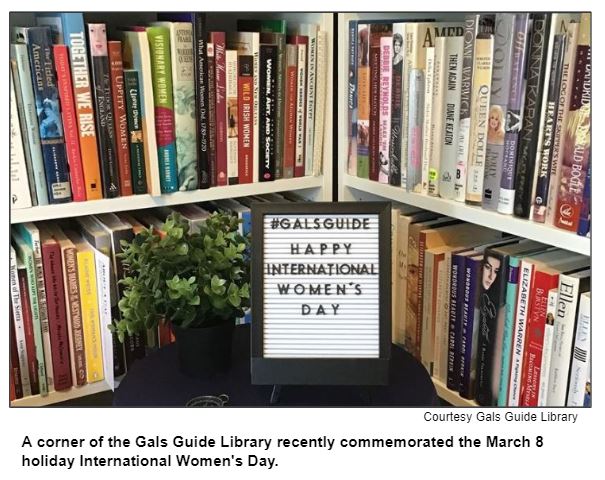 Guest Roadtripper Janet Gilray of Legacy Keepers Music suggests a visit to the Gals Guide Library & Research Center in the Nickel Plate Arts Building in downtown Noblesville, Ind. The new women's history library has more than 1500 books for patrons to peruse.
Gals Guide Library bills itself as "the first independent lending-library dedicated to women's history in America." It sees its mission as "providing a small-but-mighty community space where men, women, and children can escape their hectic lives" to learn about women's contributions to humankind's achievements in past eras and present day.
Best of all: the library cards are free and you can sign up online.
Janet tells us that the Nickel Plate Arts Building where the library is located is a great attraction on its own, offering visitors an enticing variety of arts-focused attractions including art classes, gallery space, and artist studios that can be visited during special events.
To learn more about Gals Guide Library and the artistic happenings at Nickel Plate Arts, be sure to join Janet on this journey into women's history!
History Mystery
A high school gym in a small Indiana city was a major filming site for Blue Chips, a movie that starred Nick Nolte and featured cameo appearances by such basketball icons as Bobby Knight and Larry Bird. The movie is about college basketball, but the Indiana high school gym was chosen as the fictional university's home stadium because of its impressive size and design. Blue Chips was filmed at the gym during the summer of 1993 and released the following year.
Question: What is the Indiana city with the gym where Blue Chips was filmed?
The call-in number is (317) 788-3314. Please do not call into the show until you hear Nelson pose the question on the air, and please do not try to win the prize if you have won any other prize on WICR during the last two months. You must be willing to give your name and address to our engineer and be willing to be placed on the air.
The prizes this week are two tickets to the Benjamin Harrison Presidential Site, courtesy of the Benjamin Harrison Presidential Site, and two admissions to the Indiana History Center, courtesy of the Indiana Historical Society.
Exploring the strides and setbacks of women's suffrage
Nelson Price, host and historian
Molly Head, producer/general manager, (317) 927-9101
Michael Armbruster, associate producer

Cheryl Lamb, administrative manager
Richard Sullivan, senior tech consultant
Pam Fraizer, graphic designer
Garry Chilluffo, consultant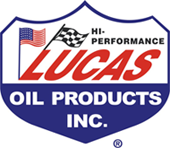 Please tell our sponsors that you appreciate their support!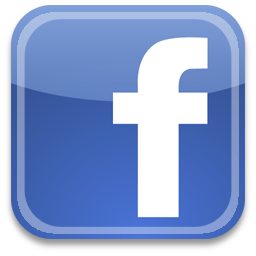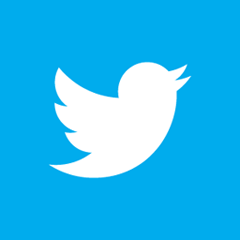 For organizational sponsorship, which includes logos, links, and voiced credits in the show and in podcasts, contact producer Molly Head at (317) 927-9101 or email her at molly@hoosierhistorylive.org. Our podcast listens are increasing at a rate of 17% a month!
Acknowledgments to Visit Indy, Fraizer Designs, WICR-FM, Henri Pensis, Aaron Duvall, Chloe Tyson, and many other individuals and organizations.
Thank you!
We'd like to thank the following recent, new and renewal contributors whose donations help make this show possible!
Jinsie Bingham
Bruce and Julie Buchanan
Jane Simon Ammeson
Kathleen Angelone
Chuck and Karen Bragg
Theresa and Dave Berghoff
Dr. William McNiece
Ann Frick
Margaret Smith
Carl and Kathleen Widland
William Connor
Tom and Linda Castaldi
March 21, 2020 - coming up
Roadhouses, stills and blind tigers
Once there was an era when roadhouses and blind tigers were household terms, a cider-based brew called Indiana Lightning was served and an area of southwestern Marion County was known as the "Little City of a Thousand Stills."
Hoosier History Live will delve into this era, exploring the social history during pre-Prohibition times including the 1890s and early 1900s as well as some events that occurred after the 18th Amendment took effect in early 1920.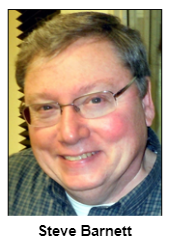 According to one of Nelson's studio guests, Marion County historian Steve Barnett, the term "blind tiger" was used much more frequently in Indiana (and probably throughout the Midwest in general) during the era than "speakeasy," although they were mostly synonymous. Even before Prohibition, blind tigers often were operating illegally. Typically, they were rowdy, urban places where the focus was on drinking, gambling and other illicit activities.
Roadhouses were rowdy and alcohol-oriented as well, but our guest, public historian Glory-June Greiff, notes that they were almost always outside city limits, located on highways. As she describes them:
"Roadhouses were essentially rural, out of the way and often warned about. 'I saw him go into that roadhouse, stay away from him' or 'Don't let me catch you going into that roadhouse,' a parent might say to a rebellious teen."
In a recent column in The Weekly View, a newspaper serving the eastside of Indianapolis, our guest Steve Barnett described a rum runner based in the city, Tony Ferracane, who ran one of the state's largest liquor operations, distributing alcohol between the Hoosier capital, Chicago and Louisville. In 1927, Ferracone was found guilty of violating various Prohibition laws in a trial that dominated the front page of the Indianapolis Star.
In Steve's column, he also refers to Indiana Lighting, a "homebrew" beverage of the early 1900s. It was a blend of alcohol and sweet cider "put through a cream separator."
© 2020 Hoosier History Live. All rights reserved.