March 21, 2020
Roadhouses, stills and blind tigers
Podcast unavailable due to Technical problems
Once there was an era when roadhouses and blind tigers were household terms, a cider-based brew called Indiana Lightning was served and an area of southwestern Marion County was known as the "Little City of a Thousand Stills."
Hoosier History Live will delve into this era, exploring the social history during pre-Prohibition times including the 1890s and early 1900s as well as some events that occurred after the 18th Amendment took effect in early 1920.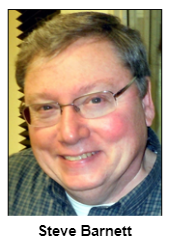 According to one of Nelson's studio guests, Marion County historian Steve Barnett, the term "blind tiger" was used much more frequently in Indiana (and probably throughout the Midwest in general) during the era than "speakeasy," although they were mostly synonymous. Even before Prohibition, blind tigers often were operating illegally. Typically, they were rowdy, urban places where the focus was on drinking, gambling and other illicit activities.
Roadhouses were rowdy and alcohol-oriented as well, but our guest, public historian Glory-June Greiff, notes that they were almost always outside city limits, located on highways. As she describes them:
"Roadhouses were essentially rural, out of the way and often warned about. 'I saw him go into that roadhouse, stay away from him' or 'Don't let me catch you going into that roadhouse,' a parent might say to a rebellious teen."
In a recent column in The Weekly View, a newspaper serving the eastside of Indianapolis, our guest Steve Barnett described a rum runner based in the city, Tony Ferracane, who ran one of the state's largest liquor operations, distributing alcohol between the Hoosier capital, Chicago and Louisville. In 1927, Ferracone was found guilty of violating various Prohibition laws in a trial that dominated the front page of the Indianapolis Star.
In Steve's column, he also refers to Indiana Lighting, a "homebrew" beverage of the early 1900s. It was a blend of alcohol and sweet cider "put through a cream separator."
East of what were the city limits for Indianapolis during the 1890s, a roadhouse on the National Road (now U.S. 40) at Sherman Drive was operated by Simeon "Sim" Coy, an Indianapolis City Council member. According to Steve's research, the two-story, brick roadhouse had a bar and smoking room on the main floor, with "wine rooms" upstairs.
"In the backyard, a beer garden with gaming tables was set up, and cockfights were held in the basement," Steve has written. On the grounds of Coy's roadhouse, prize fights and occasional baseball games drew hundreds of spectators. The raucous festivities came to an end when a massive fire destroyed the roadhouse in 1893.
By 1910, there were 750 saloons in Indianapolis, "one for every 312 men, women and children," Steve notes. During this era, drug stores periodically were accused of operating blind tigers.
Roadtrip: Round barns of Fulton County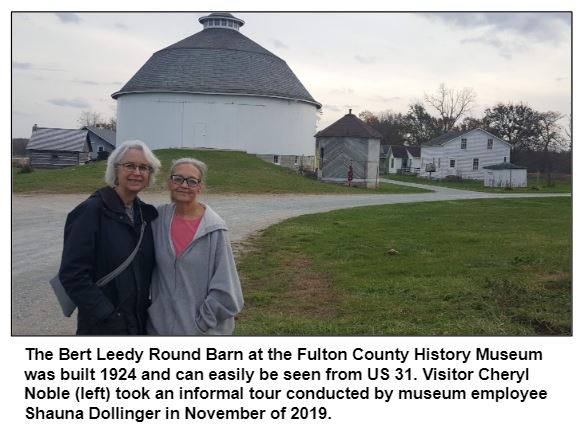 Guest Roadtripper and travel and food writer Jane Ammeson of Michiana tells us that Fulton County in the north central part of the state bills itself as the "Round Barn Capital of the World." And the Fulton County Museum, located right off US 31 about four miles north of Rochester, pays tribute to the round barns and displays a plethora of local artifacts as well.

Among the museum's attractions: a "living history village" which depicts the period of 1900-1925, regarded as the "golden age of agriculture."
And round barns were a part of that golden age. At one time Indiana had about 225 of them. Now there are fewer than 100 left in the state.
Visitors to the museum also learn about the tragic history of the Potawatomi Trail of Death, which originated in nearby Twin Lake, in 1838. Hoosier History Live aired a show about the Trail of Death in 2018. You can read about it here or listen to the podcast.

History Mystery
A mid-sized city in Indiana had a thriving beer industry during the pre-Prohibition years of the early 1900s. In the mystery city, an area of town settled by German immigrants was the hub of the brewery industry.
According to the book True Brew (2010), a brewery that included the mystery city's name in the company's title was located in a five-story building that was part of a sprawling complex. Spanning several city blocks, the complex included a bottling plant. In 1902, the brewery introduced Champagne Velvet, a lager that became popular across the country.
By some accounts, the Hoosier city was even positioned before Prohibition to compete with Milwaukee as the country's beer-making capital. Although beer-making resumed after Prohibition, the Indiana burg never recaptured its national presence in the brewing industry.
Question: What Indiana city was home to a thriving pre-Prohibition beer industry?
Hint: It is not Indianapolis or Fort Wayne.
The call-in number is (317) 788-3314. Please do not call into the show until you hear Nelson pose the question on the air, and please do not try to win the prize if you have won any other prize on WICR during the last two months. You must be willing to give your name and address to our engineer and be willing to be placed on the air.
The prizes this week are two tickets to the Indiana State Museum, courtesy of the Indiana State Museum, and two tickets to Indy's Teeny Statue of Liberty Museum, courtesy of Tim and Julie's Another Fine Mess.
Getting the bounce on the earliest years of Indiana basketball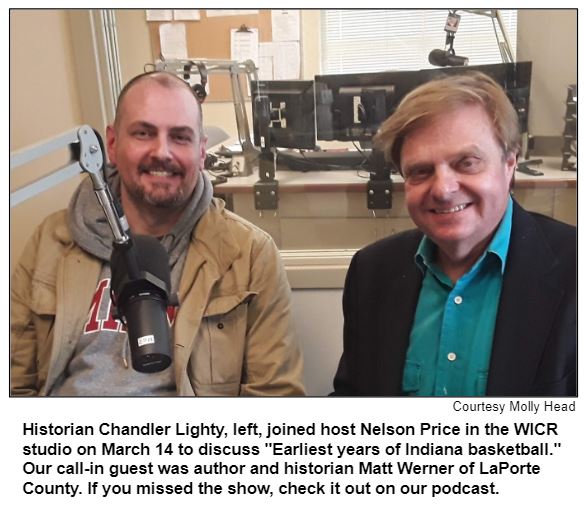 Hoosier History Live undaunted by Coronavirus (so far!)
As we always say, the show must go on!

In the face of many challenges posed by the recent outbreak of Covid-19, we're working hard to keep your favorite live history call-in show on the air and in your email in-box.

A big thanks to WICR for providing the student engineers who allow us to broadcast live on Saturdays at noon. We hope that our listeners and readers also appreciate the hard work that goes into creating these shows.

And if you're stuck at home with extra time on your hands during this period of "social distancing," we hope you'll take time to look over our huge archive of past shows, many of which are available as podcasts. You're sure to find something to spark your interest.

That archive includes a show that is more relevant than ever: a 2015 discussion of epidemics in Indiana history, which is available as a podcast.

We've got big plans for these past shows: stay tuned to hear how we're working with the Indiana State Library to make our archive available to future generations of students, scholars and history buffs.

If you appreciate all that Hoosier History Live is doing to educate, enliven, and elevate the public discourse in Indiana, please consider a contribution by clicking here or on the yellow button below.




Nelson Price, host and historian
Molly Head, producer/general manager, (317) 927-9101
Michael Armbruster, associate producer


Cheryl Lamb, administrative manager
Richard Sullivan, senior tech consultant
Pam Fraizer, graphic designer
Garry Chilluffo, consultant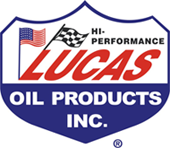 Please tell our sponsors that you appreciate their support!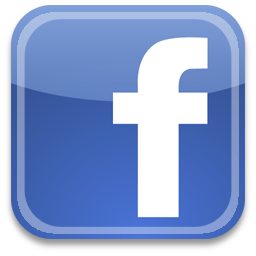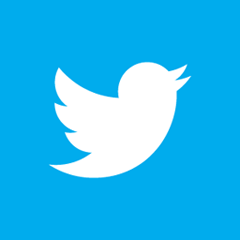 For organizational sponsorship, which includes logos, links, and voiced credits in the show and in podcasts, contact producer Molly Head at (317) 927-9101 or email her at molly@hoosierhistorylive.org. Our podcast listens are increasing at a rate of 17% a month!
Acknowledgments to Visit Indy, Fraizer Designs, WICR-FM, Henri Pensis, Aaron Duvall, Chloe Tyson, and many other individuals and organizations.
Thank you!
We'd like to thank the following recent, new and renewal contributors whose donations help make this show possible!
Jill Lough Chambers
Jinsie Bingham
Bruce and Julie Buchanan
Jane Simon Ammeson
Kathleen Angelone
Chuck and Karen Bragg
Theresa and Dave Berghoff
Dr. William McNiece
Ann Frick
Margaret Smith
Carl and Kathleen Widland
William Connor
Tom and Linda Castaldi
March 28, 2020 - coming up
Farm wives of the mid to late 1800s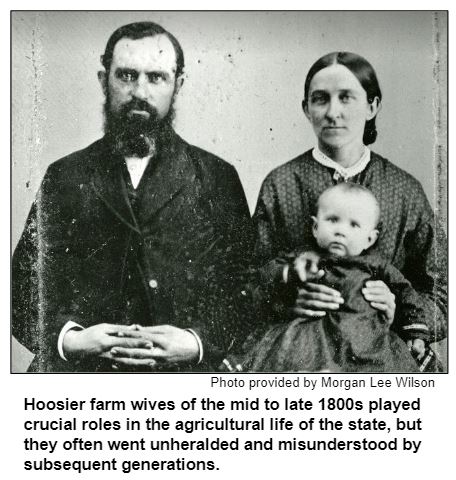 Digging up details about the lives of farm wives in Indiana during the 19th century wasn't easy for historian Morgan Lee Wilson, who will be our guest as Hoosier History Live salutes Women's History Month.
Morgan, who lives on a small farm near Walkerton in St. Joseph County, has read diaries and letters written by rural women whose roles in agricultural life were crucial, but often unheralded and misunderstood by subsequent generations. Farm wives of the mid and late 1800s tend to be romanticized or described in "limited" ways, Morgan says.

Morgan, who works at the University of Notre Dame, says misperceptions include the notion that farm wives had isolated lives. Diaries and letters often describe, in Morgan's words, "social opportunities through trips to towns and churches."

Rather than being confined to kitchens and washbasins, farm wives of the 19th century often worked in fields, barns and gardens.

In addition to discussing misconceptions about the Hoosier women "under whose worn hands this state bloomed," Morgan also will discuss childbirth on farms during the era, as well as other issues, including the health challenges of the women and their families.

In her presentations across the state, Morgan frequently appears in the garb of a 19th century farm wife, although she does not portray a specific historical figure or a fictional, composite character.

With a fellowship from the Society of Indiana Pioneers, she undertook her extensive research, often analyzing diaries and letters in collections of the Indiana Historical Society. History books about the state were not helpful because, as she puts it, farm wives "are not included in them."


© 2020 Hoosier History Live. All rights reserved.