April 4, 2020
Tree planting crusades in Indy, beginning in 1850s
Click here to listen to the podcast.
Because April includes Earth Day, Hoosier History Live will take the opportunity to explore tree planting crusades in Indianapolis, which have far deeper "roots" than many folks assume.
Clear back in the 1850s - when the pioneer era wasn't even a distant memory and the Hoosier capital was not yet 40 years old - some residents were concerned about the loss of the city's tree canopy. In the spring of 1858, they organized the Shade Tree Association of Indianapolis to beautify the rapidly growing urban area with trees.
Nelson's guest, Indianapolis attorney Ed Fujawa, has researched their crusade - as well as subsequent, periodic efforts to increase the city's tree canopy - for his blog about Indy history, Class 900. Ed is vice president of the Butler Tarkington Neighborhood Association and a member of the Meridian Street Preservation Commission.
He notes the Shade Tree Association - which encouraged the planting of locust trees, maple trees and other hardy species - "fizzled as quickly as it appeared."
Even so, Ed adds: "Interestingly, locust trees are still prominent throughout downtown, including around Monument Circle."
Flash forward to the spring of 1990. That's when the city of Indy launched a Trees for Tomorrow program, a local version of a national endeavor kicked off by then-President George H.W. Bush. He visited Indianapolis to plant an American elm tree.
"It was a descendant of a tree planted in the 1820s during the presidency of John Quincy Adams," Ed writes on his Class 900 blog. "The tree was planted in what turned into Presidential Place Park, a pocket park adjacent to the present-day Julia M. Carson Transit Center. The tree is still there."
In recent decades, Keep Indianapolis Beautiful has spearheaded the plantings of thousands of trees across the city.
During our show, Ed Fujawa also will discuss 19th century tree planting crusades in other Indiana cities and towns, including Delphi in Carroll County.
In addition, he will describe the efforts during the early 1900s of Charles Deam, who served as Indiana's first official state forester. Deam (1865-1953) was born on a farm near Bluffton in northeastern Indiana. After he became a prominent botanist, several species of plants were named in his honor.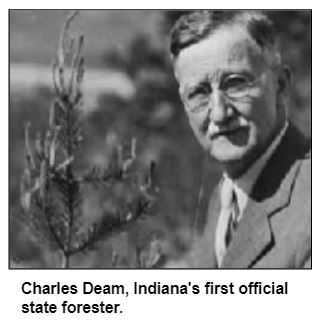 According to several estimates, more than 85 percent of Indiana was a deep, dense forest before the arrival of European heritage settlers. By 1900, most of the forest had been cleared for farming, furniture-making and other endeavors.

A sampling of history facts:
Calvin Fletcher, the most prominent civic and business leader in early Indianapolis, was heavily involved in the Shade Tree Association.
Class 900, the name for Ed Fujawa's blog, is derived from the Dewey Decimal classification used by libraries. History-related books typically are found in the 900 section.
The oldest tree in Indianapolis is generally considered to be a bur oak in the eastside Irvington neighborhood. Known as the Kile Oak because a family named Kile owned the property during the early 1900s, the tree may be about 400 years old, according to the Irvington Historical Society.

Roadtrip: Yountsville, a nearly vanished mill town
Guest Roadtripper and Ball State history professor Ron Morris suggests we visit the once-thriving mill town of Yountsville, just east of Crawfordsville along S.R.32.

Yountsville was a company town that employed families, children, single women and immigrants to the area. At one time the town had four mills along Sugar Creek, which provided hydraulic power to run the mills. Locals traded raw wool for blankets or finished wool cloth. The mills also created ready made uniforms for the Spanish American War.

In the mid-1880s, with the introduction of the railroad, the importance of the area's mills diminished. Today, all that is left to remind us of Yountsville's textile heritage is Younts Mill, plus a nearby1851 Federal style boarding house that formerly provided dormitory style housing for the mill workers, as well as several houses. There is also a walking trail in the town along Sugar Creek. If you do some exploring, try to find the waterfall!

Ron is also the author of the book Yountsville: The Rise and Decline of an Indiana Mill Town, in which he and his coauthors examine the history and context of a rural Midwestern town.

History Mystery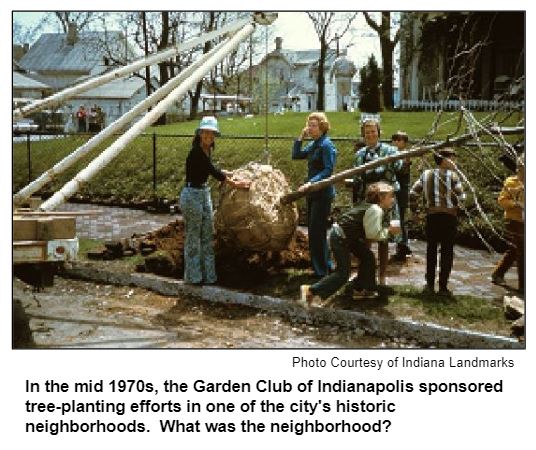 During the mid-1970s, tree-planting events in one of the city's historic neighborhoods were organized by the Garden Club of Indianapolis. In May 1975, more than 1,000 people attended a massive garden party in the mystery neighborhood to celebrate the donation of $8,000 worth of trees by businesses and individuals.
Other tree-planting efforts in the neighborhood, which includes many homes built in the 19th century, were undertaken in 1976 in celebration of the U.S. Bicentennial. For some of the garden club's events, tents were set up on the lawn of a house museum located in the historic neighborhood.
Question: What is the Indianapolis neighborhood?
The call-in number is (317) 788-3314. Please do not call in to the show until you hear Nelson pose the question on the air, and please do not try to win the prize if you have won any other prize on WICR during the last two months. You must be willing to give your name and address to our engineer and be willing to be placed on the air.
The prizes this week are two tickets to the Benjamin Harrison Presidential Site, courtesy of the Benjamin Harrison Presidential Site, and two tickets to ">Indy's Teeny Statue of Liberty Museum, courtesy of Tim and Julie's Another Fine Mess.
Hoosier History Live has been providing e-learning for 12 years
With concerns about the coronavirus keeping kids home from school, we're hearing that parents and educators are making use of Hoosier History Live as a teaching tool.
Students can research the week's upcoming show on our website, listen to the live broadcast, and perhaps even call in to solve the History Mystery or contribute a question or comment.
We know that kids learn best when the material is relevant, engaging and interactive. After more than a decade of putting on a popular weekly radio show, we think we've got those qualities nailed!
Parents and teachers: if you're looking for more history lessons for your young scholars, we encourage you to look over our huge archive of past shows, many of which are available as podcasts. The archive is searchable, and you're certain to find topics that will fascinate listeners of all ages.
If you appreciate all that Hoosier History Live is doing to educate, enliven, and elevate the public discourse in Indiana, please consider a contribution by clicking here or on the yellow "Donate" button below.
And finally, a big thanks to WICR for providing the dedicated student engineers who allow us to broadcast live on Saturdays at noon. Even during these times of "social distancing" and "shelter in place," these hard-working UIndy students keep important information and ideas flowing over the airwaves.
Nelson Price, host and historian
Molly Head, producer/general manager, (317) 927-9101
Michael Armbruster, associate producer

Cheryl Lamb, administrative manager
Richard Sullivan, senior tech consultant
Pam Fraizer, graphic designer
Garry Chilluffo, consultant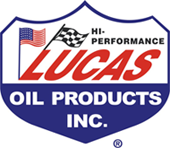 Please tell our sponsors that you appreciate their support!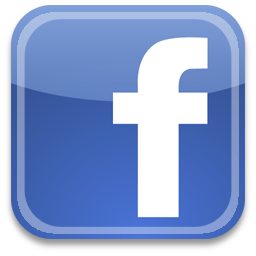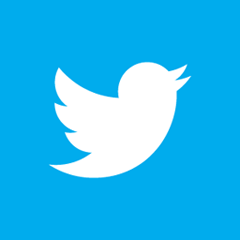 For organizational sponsorship, which includes logos, links, and voiced credits in the show and in podcasts, contact producer Molly Head at (317) 927-9101 or email her at molly@hoosierhistorylive.org. Our podcast listens are increasing at a rate of 17% a month!
Acknowledgments to Visit Indy, Fraizer Designs, WICR-FM, Henri Pensis, Aaron Duvall, Chloe Tyson, and many other individuals and organizations.
Thank you!
We'd like to thank the following recent, new and renewal contributors whose donations help make this show possible!
Jill Lough Chambers
Jinsie Bingham
Bruce and Julie Buchanan
Jane Simon Ammeson
Kathleen Angelone
Chuck and Karen Bragg
Theresa and Dave Berghoff
Dr. William McNiece
Ann Frick
Margaret Smith
Carl and Kathleen Widland
William Connor
Tom and Linda Castaldi
April 11, 2020 - coming up
Foods of the pioneers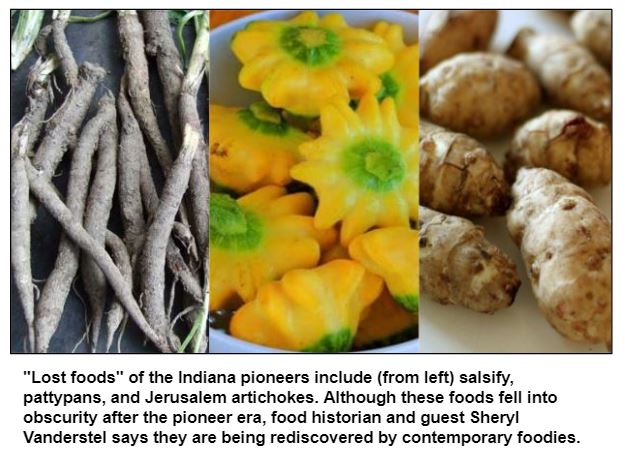 When you dig into questions of what Hoosiers ate in the 1820s, '30s and '40s, when they gathered for meals, the dining utensils they used, and related topics, you have a lot to savor.

Indianapolis-based food historian Sheryl Vanderstel will even describe what she calls "lost" foods when she is Nelson's guest for a smorgasbord of information and historical facts about the food of pioneers and their dining routines during Indiana's earliest era as a state. Misconceptions abound, including the "myth of pioneer self-sufficiency," Sheryl says.

"Even the earliest settlers were interdependent, bartering with each other," she explains. "Grocers and merchants were among the first residents of Indianapolis and could easily obtain goods from thriving, established communities like Salem or Connersville and Ohio River cities New Madison, Albany, Cincinnati and Louisville."

During the first half of the 19th century, the largest meal was eaten at midday and called "dinner," not "lunch." The evening meal, "supper," was much lighter.

Except for the spoon, Sheryl says the pioneers' dining utensils "looked much different."

In addition to explaining the utensils used by the pioneers, she will describe Jerusalem artichokes, salsify, pattypans and other food items that fell into obscurity when subsequent generations did not consume them and forgot about them. Sheryl notes, however, that some of the lost foods "are being rediscovered by foodies today."

Topics of conversation at our historical feast will include technical questions as well, such as how pioneers preserved milk and eggs.

Sheryl Vanderstel, a board member of the Irvington Historical Society, was among the guests on a Hoosier History Live show in 2013 that explored the life of Alexander Ralston, the surveyor who platted Indianapolis in 1821. In addition to researching food history, Sheryl has spent years researching Ralston, who was born in Scotland and helped plan Washington D.C. before coming to the Indiana wilderness.




© 2020 Hoosier History Live. All rights reserved.