April 18, 2020
Epidemics in Indiana history: encore
Click here to listen to the podcast.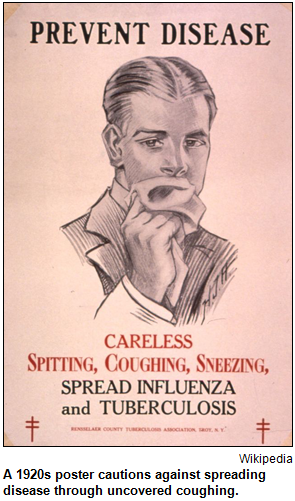 Does history offer any lessons in taking on the challenges of a viral threat? To explore this topic that never has been more timely, Hoosier History Live will air our Epidemics in Indiana history show that originally was broadcast in 2014 amid widespread concern about Ebola and the possibility of an epidemic in this country.
Did you know a malaria epidemic swept Indianapolis just as the Hoosier capital was getting under way in the 1820s? Some doctors blamed the epidemic on the swamps and marshland that were on the new city's site, which was chosen because of its central location.
During this show, Nelson and his guests, two medical historians, explore the impact of that early epidemic, plus others that affected not only Indiana, but places far beyond our borders.
The influenza epidemic of 1918, a cholera epidemic of the mid-1800s, the polio scare that prevailed for most of the first half of the 20th century and the AIDS epidemic that caused panic during the 1980s and '90s are among the crises we examine during this show.
We also look into the devastating impact of tuberculosis during the late 1800 and early 1900s - even though "epidemic" may not be the most accurate term to describe the widespread TB cases (tune in to the show for an explanation).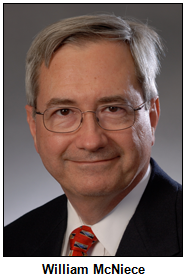 And we explore episodes of panic over potential epidemics, including a swine flu scare in 1976, when a vaccination program encountered various public relations problems. Fears of an epidemic proved unfounded.
Nelson is joined in studio by:
Dr. William McNiece, president of the Marion County Historical Society. Dr. McNiece is an anesthesiologist at IU Health's Riley Hospital for Children.
Bill Beck, an author and historian who has written dozens of business and institutional history books, including histories of Indiana hospitals. The founder of Lakeside Writers' Group, he is treasurer of the Marion County Historical Society.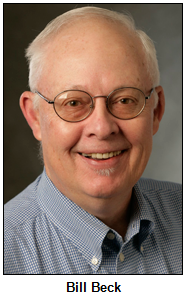 In July 2009. Bill Beck was a Hoosier History Live guest for a show about the 1918 influenza epidemic and its Indiana impact. In July 2012, we explored various aspects of the polio epidemic, including the involvement of Eli Lilly & Co. in distributing the polio vaccine during the 1950s.
In many Indiana towns, outbreaks of cholera during the 1830s, '40s and subsequent decades caused extreme panic.
Take the town of Aurora on the Ohio River, which had a population of 2,000 in 1849. Fourteen deaths from cholera were reported in one day, according to a historical account supplied by Dr. McNiece, an associate professor at the IU School of Medicine. During the next three weeks in 1849, 51 other victims died in Aurora. As a result, 1,600 of the 2,000 residents fled the town.
Also in 1849, the town of Madison reacted to outbreaks of cholera by creating a board of health with the power to quarantine residents and to impose fines on people who brought the disease into the city.
Decades before that, a malaria epidemic swept Indianapolis in 1821 just as the brand-new city was being developed on lowlands and swamps.
A burial site for pioneers who were victims of the epidemic was called Plague Cemetery; it was located on the current site of Indiana University-Purdue University at Indianapolis. In recent years, a marker has been installed on the historic Plague Cemetery site - which, ironically, is near a complex of classroom buildings for IU medical students.
Some of the historic epidemics - including the reactions to AIDS beginning in the early 1980s - have involved widespread misinformation about the ways the diseases and disorders could be transmitted.
Other epidemics, including polio, were brought under control with the development of vaccines.
According to the Indiana Historical Society, the peak years for polio cases in the Hoosier state were 1949 and 1954, with, respectively, 1,147 and 1,448 new cases reported. In 1955, Dr. Jonas Salk developed the polio vaccine.
The 1918 influenza epidemic, which ravaged North America and Europe, is considered to have been the country's worst flu epidemic. It coincided with - then persisted after - World War I. Both of our guests on this show have presented programs about that horrific epidemic at the Indiana Medical History Museum.
Learn more:
Roadtrip: Linden, Ind., and its railroad depot museum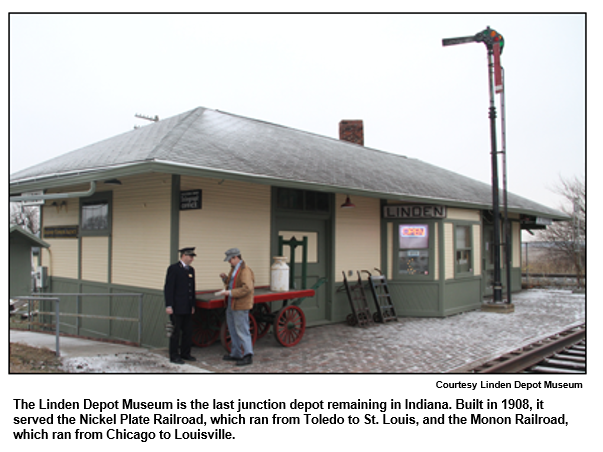 Guest Roadtripper and film historian Eric Grayson tells us, "I'm suggesting a visit to the historic tiny town of Linden, Ind., which is on 231 between Crawfordsville and Lafayette and was platted in 1851."

Eric continues: "Linden has a railroad depot museum, the Linden Depot Museum, which preserves a 1908 depot intact, with interactive history displays, including a telegraph and several model trains. The museum is also famous for its Christmas decorations."

Linden also has a Carnegie Public Library still in use, and one of Eric's favorite vintage ice cream stands, the Lindy Freeze. It is one of those independent ice cream places from the 1950s and is famous for its Peanut Butter Mountain sundae.

Lindy Freeze is right next to Linden Park. In October, several kinds of butterflies use the park as a staging area on their migration southward.



Working hard to keep history alive
Notice how Hoosier History Live's small but mighty crew hasn't let up in these uncertain times? Great shows every week, an informative weekly newsletter, regular podcasts, continuing social media presence and more. It's all part of what we do to bring the rich history of the Hoosier state to life for our audience.
How do we do it? Hard work and dedication to doing things well.
If you appreciate all that Hoosier History Live is doing to educate, enliven, and elevate the public discourse in Indiana, please consider making a contribution by clicking here or on the yellow "Donate" button below. This great content just doesn't just "fall out of the sky." It represents hours and hours of work each week, not to mention our increasing tech costs.
And finally, a big thanks to WICR for providing the dedicated student engineers who allow us to broadcast live on Saturdays at noon. Even during these times of "social distancing" and "shelter in place," these hard-working UIndy students keep important information and ideas flowing over the airwaves

Nelson Price, host and historian
Molly Head, producer/general manager, (317) 927-9101
Michael Armbruster, associate producer
Cheryl Lamb, administrative manager
Richard Sullivan, senior tech consultant
Pam Fraizer, graphic designer
Garry Chilluffo, consultant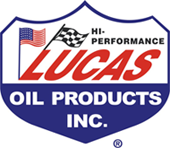 Please tell our sponsors that you appreciate their support!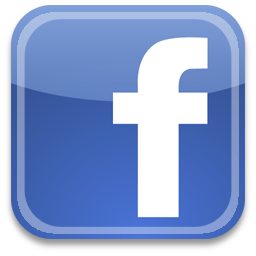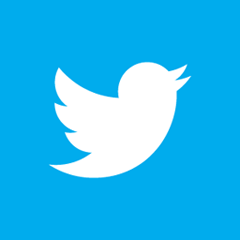 For organizational sponsorship, which includes logos, links, and voiced credits in the show and in podcasts, contact producer Molly Head at (317) 927-9101 or email her at molly@hoosierhistorylive.org. Our podcast listens are increasing at a rate of 17% a month!
Acknowledgments to Visit Indy, Fraizer Designs, WICR-FM, Henri Pensis, Aaron Duvall, Chloe Tyson, and many other individuals and organizations.
Thank you!
We'd like to thank the following recent, new and renewal contributors whose donations help make this show possible!
Robin Winston
Peggy Hollingsworth
Kathleen Angelone
Jill Lough Chambers
Jinsie Bingham
Bruce and Julie Buchanan
Jane Simon Ammeson
Chuck and Karen Bragg
Theresa and Dave Berghoff
Dr. William McNiece
Ann Frick
Margaret Smith
Carl and Kathleen Widland
April 25, 2020 - coming up
Sears Roebuck catalogue and Sears kit homes: encore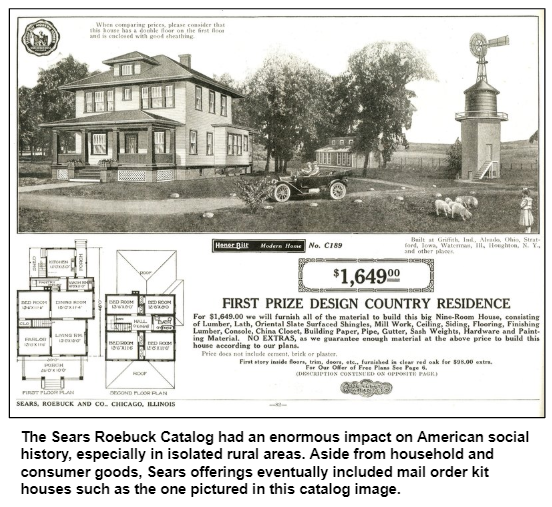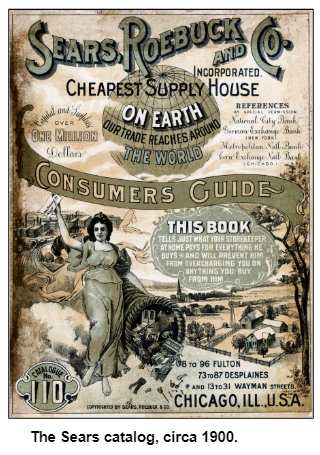 Although Sears Roebuck & Co. announced many department store closings across Indiana and filed for Chapter 11 bankruptcy in 2018, the retailer has a deep and storied history on many levels in the Hoosier state. In this encore show originally broadcast in November 2018, we turn back the pages of history to explore the enormous impact of the Sears Roebuck Catalog 100 years ago, particularly on small towns and rural areas.
In addition to leafing through the catalog's significance in its heyday (with more than 500 pages, it has been called "the amazon.com of its era" by social historians), we also explore Sears kit homes that were built across Indiana beginning in 1908.
The mail-order catalog began earlier, during the 1890s, and offered products ranging from household appliances to hats, shoes, undergarments, sleds, dolls and baseball mitts from Sears. Rival retailer Montgomery Ward had been selling goods by mail even before that, having been established in 1872.
Nelson's studio guests are Paul Diebold of Indiana DNR's division of historic preservation and archaeology, an expert on Sears kit homes, and public historian Glory-June Greiff, who has researched the impact of the catalog.
"Sears and Ward's catalogs had a tremendous impact, particularly on more isolated rural dwellers," Glory-June says. "[The catalogs] changed advertising in newspapers, too, and eventually led to more and better products offered in previously monopolistic general stores."
Eventually, she adds, the catalogs even resulted in a clamor for improvements to county roads, "especially farm-to-market roads so that rural dwellers could more easily pick up their catalog orders. No RFD [Rural Free Delivery] then." In fact, the popularity of catalog-ordering was a major factor in establishing RFD.
Although the most prevalent Sears kit homes were bungalows and cottages, the ready-to-assemble houses came in dozens of styles. Aspiring homeowners were sent lumber and other supplies along with an 80-page instructional booklet, Paul Diebold notes.
At The Farm at Prophetstown in Prophetstown State Park in Tippecanoe County, there's even a replica of a Sears kit farmhouse as well as a restored kit home that was moved from nearby Lafayette.
The kit homes - Sears preferred the phrases "Sears Modern Home" or "Sears Catalog Home" - were available for order for 32 years, ending in 1940. The kit homes were particularly popular in cities like Indianapolis that had direct railroad connections with Chicago-based Sears, Paul says.
By 1915, when Sears opened its first retail store in Chicago, the catalog and kit homes had become iconic. According to news accounts about the bankruptcy, at its retailing peak Sears had 4,000 department stores across the country,
The closings announced in 2018 included Sears stores in Greenwood and Terre Haute. Sears had been an anchor of the Greenwood Park Mall since the regional shopping center opened in 1966. A wave of closings announced earlier in 2018 included the store at Castleton Square Mall, the only remaining Sears department store in Indianapolis.
Sears began as a watchmaking company in the 1880s. Like Sears, Montgomery Ward was based out of Chicago; it initially sold goods exclusively by mail. During our show, Glory-June discusses retail options that were available to rural dwellers before Ward and Sears -- and "how the catalog companies changed all that."
According to the New York Times, some editions of the Sears Roebuck catalog "would fatten to more than 1,000 pages" during the early 1900s.
"It educated millions of shoppers about mail-order procedures such as shipping, cash payment, substitutions and returns," according to an article published on the Smithsonian website. "It used simple language and a warm, welcoming tone."
© 2020 Hoosier History Live. All rights reserved.