May 2, 2020
Population and demographic shifts in Indiana
Click here to listen to the podcast.
With the U.S. Census underway, Hoosier History Live is turning to a respected demographer to shine a light on trends - some recent and others deeply historic - about the state's residents and where they live.
In 2018, Indiana gained nearly 31,800 residents to reach a total population of 6.69 million, according to estimates provided by demographer Matt Kinghorn, a senior analyst with the Indiana Business Research Center at IU's Kelley School of Business. The state's growth rate outpaced those of all of Indiana's neighboring states, but, Matt says, it is "still well below that seen during much of the 1990s and 2000s" - in large part due to sharply declining birth rates.
Some other intriguing statistics: In 1860 - the year before the Civil War - Indiana was the fifth most populous state in the country, "trailing New York, Pennsylvania, Ohio and Illinois," Matt says.
And, although 60 of Indiana's 92 counties gained people in 2018, some counties experienced population declines. In fact, several rural counties peaked in population during the early 1900s and have been losing residents ever since. Other counties with mid-sized cities that served as manufacturing hubs peaked during the 1960s and '70s.
Matt will be Nelson's guest to discuss population and demographic shifts, including the state's increasing diversity. From 2010 to 2013, the Hispanic population showed the largest growth of any racial or ethnic group, increasing by about 10,000 residents each year. More recently, though, the birth rate among Hispanic families has fallen sharply and, as Matt describes it, "is more in line with other groups in the state."
During the early 1990s, Hoosier teenagers were nearly as likely to give birth as women ages 30 to 34, according to Matt's research. By 2017, though, the birth rate for teenagers had fallen below that for women in their early 30s. He notes that both state and national birth rates have been declining since 2007, tracking the onset of the recession that began in 2008.
Some other statistics from Matt:
In 2018, the Indianapolis metropolitan area had 2.04 million people, or about 31 percent of the state's total population. The fastest-growing county in the state was Hamilton County, followed by Hendricks County.
Union County in far-eastern Indiana (the county seat is the town of Liberty) experienced the sharpest rate of population decline in 2018, while Delaware County (which includes Muncie) lost the largest number of residents.
In 1900, 66 percent of the state's population lived in rural areas. Just 19 percent did in 2010.
Primarily rural counties that peaked in population in 1920 or earlier include several in western and southern Indiana. Benton County, Warren County, Vermillion County, Greene County, Crawford County and Pike County are among them.

Counties with manufacturing hubs that peaked in population during the 1960s and '70s - and have been declining since - include Howard County (where Kokomo is thelargest city), Madison County (which includes Anderson) and Wayne County (where Richmond is the county seat).

The population growth rate in the Indianapolis metro area outpaced those of neighboring states' metro areas including Cincinnati, Louisville, Detroit and Cleveland, according to Matt's analysis. But Columbus, Ohio, had a growth rate that exceeded Indy's.

The white (non-Hispanic) share of Indiana's population dropped from 86 percent in 2000 to 80.7 percent in 2013, Matt reports. During that same period, the statewide percentage of African-Americans increased from 8.4 to 9.2 percent, with Hispanics climbing from 3.5 to 6.4 percent. "Much of the diversity is occurring among young people," Matt adds.

After the 2010 U.S. Census, Matt Kinghorn was a guest on Hoosier History Live for a show analyzing its findings. For more Indiana-specific info for various decades and demographic research, visit these sites: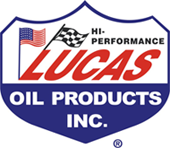 Roadtrip: Hiking the Central Canal
Has being stuck at home left you with a case of cabin fever?
Guest Roadtripper Nathan Thomas suggests you go take a hike - one of the few recreational activities permitted under the "social distancing" policy mandated by the Covid-19 pandemic.
Nathan invites listeners to join him on a radio exploration of the Indianapolis Canal Trail, the original tow path that runs along the Central Canal through the city's core, stretching from Broad Ripple to the White River State Park downtown.
The history of the Central Canal is fascinating. It was intended to be part of a 427 mile-long network of canals that would join Lake Erie to the Ohio River. Construction began early in 1836, with most of the manpower provided by thousands of Irish immigrant laborers earning around $14/month.
By 1839 only 24 miles had been dug and only nine miles were operational. At that point, with the state facing bankruptcy, the project was abandoned.
That doesn't mean the canal hasn't played an important role in the history of Central Indiana, however. Join Nathan on this intriguing Roadtrip to learn more!
History Mystery
In 1910, an Indiana town had a population of only 188 people. Thirty years later, in 1940, the mystery town still had about the same number of residents. Even in 1960, just 344 people were living in the town, according to the U.S. Census.
By 2000, though, the mystery town was experiencing explosive growth and had more than 37,800 residents. The population more than doubled in the next decade, with a count of nearly 77,000 residents reported in 2010.
Perhaps surprisingly, it wasn't until 2015 - by which point the town was larger than such cities as Terre Haute, Lafayette, Muncie and Anderson - that it officially became a city.
Question: What is the mystery town-turned-city?
The call-in number is (317) 788-3314. Please do not call in to the show until you hear Nelson pose the question on the air, and please do not try to win the prize if you have won any other prize on WICR during the last two months. You must be willing to give your name and address to our engineer and be willing to be placed on the air.
The prizes this week are two tickets to the Indiana State Museum, courtesy of the Indiana State Museum, and two tickets to Indy's Teeny Statue of Liberty Museum, courtesy of Tim and Julie's Another Fine Mess.
Our ears are burning!
Check out what Inside Indiana Business has to say about the national recognition Hoosier History Live is getting with its recent invitation to be archived in the Digital Public Library of America.
Kind words from a devoted listener
Terri Gorney, a Hoosier History Live fan in Fort Wayne, had this to say recently:
"I love the podcasts! I work on Saturdays and cannot always hear the live broadcasts. And sometimes I also like to listen a second time."
Thank, Terri! It's listeners like you who make all the effort producing this show worthwhile!


Nelson Price, host and historian
Molly Head, producer/general manager, (317) 927-9101
Mick Armbruster, associate producer
Cheryl Lamb, administrative manager
Richard Sullivan, senior tech consultant
Pam Fraizer, graphic designer
Garry Chilluffo, consultant
Please tell our sponsors that you appreciate their support!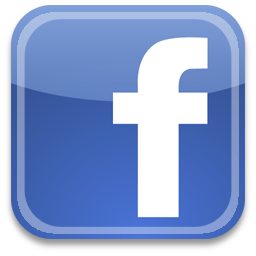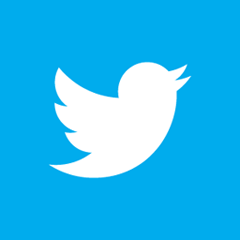 For organizational sponsorship, which includes logos, links, and voiced credits in the show and in podcasts, contact producer Molly Head at (317) 927-9101 or email her at molly@hoosierhistorylive.org. Our podcast listens are increasing at a rate of 17% a month!
Acknowledgments to Visit Indy, Fraizer Designs, WICR-FM, Henri Pensis, Aaron Duvall, Chloe Tyson, and many other individuals and organizations.
Thank you!
We'd like to thank the following recent, new and renewal contributors whose donations help make this show possible!
Jim and Nancy Johnson
Marion Wolen
Robin Winston
Peggy Hollingsworth
Kathleen Angelone
Jill Lough Chambers
Jinsie Bingham
Bruce and Julie Buchanan
Jane Simon Ammeson
Chuck and Karen Bragg
Theresa and Dave Berghoff
Dr. William McNiece
Ann Frick
Margaret Smith
Carl and Kathleen Widland
May 9, 2020 - coming up
Columbus icon J. Irwin Miller's life and impact
In 1967, Esquire magazine published a cover story with the tagline: "This man ought to be the next president of the United States."
The reference was to J. Irwin Miller the long-time president of Cummins Engine Company - today, Cummins Inc. - whose impact extended far beyond the business world, both locally in his hometown of Columbus, Ind., and nationally, where he played a significant role in the civil rights movement.
As a recently released biography of Miller (1909-2004) puts it, he led Cummins "from its roots as a small, family business to an international Fortune 500 company and transformed Columbus into a gem of mid-century modern architecture."
Nancy Kriplen the Indianapolis-based author of a recently released biography, J. Irwin Miller: The Shaping of an American Town (I.U. Press), will be Nelson's guest to share insights about the influential civic leader who lured prominent mid-century modern architects to Columbus to design public and private buildings ranging from churches, schools and banks to houses. Among the architectural luminaries: Eliel Saarinen, his son Eero Saarinen (designer of the Gateway Arch in St. Louis), I.M. Pei and Harry Weese.
The distinctive residence that Eero Saarinen designed in the 1950s for Miller's family - featuring a sunken "conversation pit" - has, as Nancy notes in her biography, been listed as "one of the five most significant mid-century modern houses" in the country.
Now a museum known as the Miller House, it is a National Historic Landmark owned by Newfields.
J. Irwin Miller, a Stradivarius-playing arts enthusiast, and his wife, Xenia, who eventually became a collector of oil paintings, had deep Hoosier roots. Miller grew up in a Civil War-era house in downtown Columbus built by his great-grandfather, banker Joseph Irwin.
That spacious house - where, at one point, four generations of the Irwin-Miller-Sweeney family were in residence - is now a bed-and-breakfast, the Inn at Irwin Gardens. It is known for its lavish, Italianate gardens
As a boy, J. Irwin Miller developed a lifelong friendship with Clessie Cummins, who started out as the family's chauffeur but then, using what Nancy describes as his "mechanical genius," pushed for the manufacturing of diesel engines that sparked the success of Cummins Engine Company.
In civil rights, Miller's work with presidents John F. Kennedy and Lyndon B. Johnson included chairing a meeting in 1963 at the White House of a special commission on race and religion.
Nancy's biography begins with a highly publicized trip to Columbus in 1967 by Lady Bird Johnson to visit some of the distinctive buildings that make Columbus "an architectural boomtown."
© 2020 Hoosier History Live. All rights reserved.