May 23, 2020
Hoosiers who competed in early Indy 500s: encore
Click here to listen to the podcast.
Even though there won't be an Indianapolis 500 this Memorial Day weekend due to the Coronavirus pandemic, we've got the green flag to explore the colorful heritage of the "greatest spectacle in racing." During this encore show originally broadcast in 2016, Hoosier History Live delves into the lives and careers of early race drivers who had deep connections to Indiana.

Here are some of the story nuggets involving "homegrown" competitors whose exploits captivated Indy 500 fans during the years immediately following the inaugural race in 1911:
After 22-year-old native Hoosier Joe Dawson won the Indianapolis 500 in 1912, he hurried from the Indianapolis Motor Speedway to his family's home at 2828 N. Illinois St. to hug his mom.
Charlie Merz, the son of an Indianapolis police officer, survived horrific accidents early in his racing career to complete the final lap of the Indy 500 in 1913 - with his car on fire. He died in 1952 and is buried in Crown Hill Cemetery.
And in 1919, the Indy 500 was won by popular Howdy Wilcox, a pioneer race driver born in Crawfordsville. His son Howard S. Wilcox, also known as Howdy, founded the Little 500 bicycle race at Indiana University in the early 1950s.
Anecdotes about those race drivers and others with Hoosier connections are shared by our guest, Indy native and lifelong racing enthusiast Mark Dill, the creator of firstsuperspeedway.com, an extensive website about auto racing, including the sport's pre-1920 history.

Mark, who is based in Cary, N.C., has worked in marketing and public relations for various high-tech companies. He also previously worked for the Indianapolis Motor Speedway and, when he was an Indiana University student, as news director of Indianapolis Raceway Park. Mark and his wife Esther own Mark Dill Enterprises Inc., which helps market the rapidly growing sport of vintage auto racing.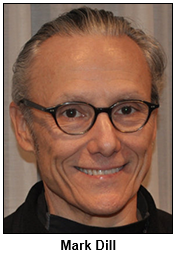 Speaking of vintage: Many Hoosiers know a bit about Ray Harroun, a Pennsylvania native who won the inaugural Indy 500 in 1911 with a Marmon car made in Indianapolis. That race has been the focus of Hoosier History Live shows, including some with Speedway historian extraordinaire Donald Davidson. Donald also was Nelson's studio guest on April 4, 2015 for a program that explored the impact of track announcer Tom Carnegie and popular driver Jimmy Clark, the "Flying Scot" who won the Indy 500 in 1965.

For this show, we explore some Hoosiers whose legacies are not as well remembered by the general public today - as well as others such as Wilcox and Barney Oldfield, an Ohio native who, as our guest Mark Dill puts it, was "embraced by Indiana like a native son." A confidant of Speedway founder Carl Fisher, Oldfield (1878-1946) was a racing pioneer and showman who even starred in silent movies.

Although Harroun won the inaugural Indy 500 in 1911, the first lap was led by driver Johnny Aitken, an Indianapolis native whose life and racing achievements Mark discusses during our show. (According to Donald Davidson's Official History of the Indianapolis 500 with co-author Rick Shaffer, Aitken stayed in front for the first four laps of the 1911 race.)

Mark also shares insights about Joe Dawson, the winner of the second Indy 500 who went home to hug his fretful mother, an anecdote celebrated in local newspapers in 1912. Described as a "simple, modest man," Dawson (at age 22 years and 10 months) remained the youngest Indy 500 winner for several decades.

According to Mark's research, Dawson lived with his parents in a house with "the 1912 version of a man cave" that featured college football and baseball pennants.

Other early Indy 500s drivers we will explore include "Farmer" Bill Endicott, whose nickname, Mark says, derived from his ownership of a farm near Crawfordsville.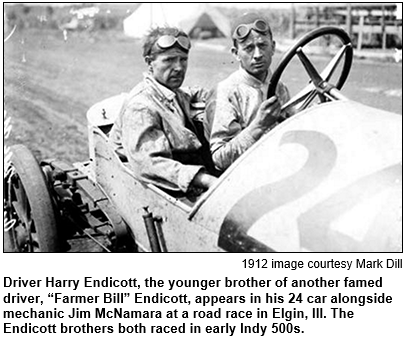 In addition to his website, Mark oversees a Facebook page on the same subjects.

Earlier in his career, Mark was vice president of Nortel and, in that capacity, worked with former Indy 500 driver Scott Goodyear on sponsorships. Mark also is a regular guest and commentator about racing for radio and TV and has been active in the SportsCar Vintage Racing Association.

Before the inaugural Indy 500 in 1911, there were several other auto races at the Speedway after the track opened in 1909.

Some of these races were won by a talented young driver, Tommy Kincaid, who had been born in Indianapolis; he drove for the Indianapolis-based National Motor Vehicle Company race team owned by Arthur Newby. Our guest Mark Dill will share insights about Kincaid, even though he never raced in the Indy 500; that's because he was killed at age 23 at the Speedway in 1910 while testing his car. (If Tommy Kincaid had been alive in 1912, Mark suspects that he - rather than Joe Dawson, who hugged his mom after the victory - might have driven the winning car, which also was owned by National.)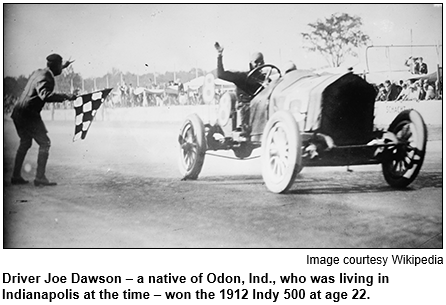 Barney Oldfield, who even starred in a Broadway musical, generally is considered to have been the first American auto racing celebrity. According to the website of the Henry Ford Archive of Innovation, Oldfield "helped to democratize not only racing entertainment, but also the automobile in general, as the vehicles moved out of the carriage houses and into backyard sheds."

The website also notes that Oldfield "flouted the conventions of his time, both on and off the track. He was notorious for his post-race celebrations, womanizing and bar fights."

Charlie Merz, who finished the 1913 race with his car on fire, later became a successful businessman, engineer and chief steward of the Indy 500. According to a description of the 1913 Indy 500 on Mark's website, Merz's car burst into flames just before the final lap. Instead of stopping, he "forged ahead for the final lap ... with the riding mechanic swatting the flames with his jacket."

Learn more: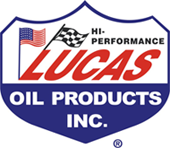 Preserving history for the future: Indiana Memory and Digital Public Library
For twelve years Hoosier History Live has been working hard to bring our listeners fascinating stories about the heritage of our beloved state, but we know that someday we ourselves will be a part of history. As an example, as many as 8 percent of the guests who have appeared on our show are now deceased. And many of our old shows are on CDs safely stored away, ready for digital archiving.
That's why we're so excited about our partnership with Indiana Memory and the Digital Public Library of America. Both projects seek to preserve and provide access to valuable primary sources that make up the culture and history of our state and the nation at large.
Working with the Indiana State Library we've begun uploading and cataloging digital files of our radio shows and weekly newsletters so that they can be available for research now and in the future.
And while we believe that this project is of great value, the cataloging and archival work that it requires is straining our already stretched budget.
Won't you consider making a donation to support our work on the Indiana Memory and DPLA projects? All you have to do is scroll up and hit the yellow "Donate" button.
That way, your grandchildren will be able to enjoy Hoosier History Live as much as you do.
Nelson Price, host and historian
Molly Head, producer/general manager, (317) 927-9101
Mick Armbruster, associate producer
Cheryl Lamb, administrative manager
Richard Sullivan, senior tech consultant
Pam Fraizer, graphic designer
Garry Chilluffo, consultant
Please tell our sponsors that you appreciate their support!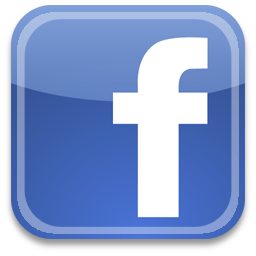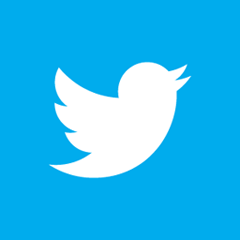 For organizational sponsorship, which includes logos, links, and voiced credits in the show and in podcasts, contact producer Molly Head at (317) 927-9101 or email her at  molly@hoosierhistorylive.org. Our podcast listens are increasing at a rate of 17% a month!
Acknowledgments to Visit Indy, Fraizer Designs, WICR-FM, Henri Pensis, Aaron Duvall, Chloe Tyson, and many other individuals and organizations.
Thank you!
We'd like to thank the following recent, new and renewal contributors whose donations help make this show possible!
Tom Swenson
Dr. James Madison
Stacia Gorge
Dr. Geoffrey Golembiewski
Clarke Kahlo
Jim and Nancy Johnson
Marion Wolen
Robin Winston
Peggy Hollingsworth
Kathleen Angelone
Jill Lough Chambers
Jinsie Bingham
May 30, 2020 - coming up
Tamika Catchings, history maker: encore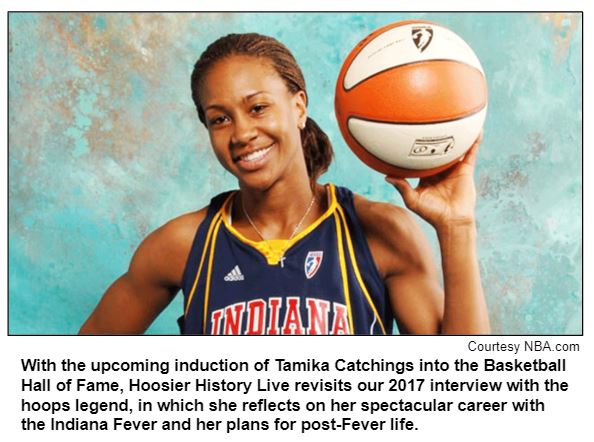 With the highly anticipated induction of Tamika Catchings into the Naismith Memorial Basketball Hall of Fame coming up this summer, Hoosier History Live is taking a look back at the challenges the Indiana Fever legend confronted during her spectacular career as a player, as well as her aspirations for post-Fever life.
Since the original broadcast of this show in 2017 - one year after she retired as a player - Tamika has been named general manager and vice president of operations for the Fever. In August, the honor that she has called a "storybook ending" is expected to unfold with her enlistment into the Hall of Fame.
She will be inducted along with other basketball superstars, including her lifelong friend Kobe Bryant, whose posthumous membership comes after he was killed in a helicopter crash in January. During this interview with our host Nelson, Tamika talks about the childhood bond with Bryant that began when they were growing up in Italy, where their fathers played pro basketball.
Tamika went on to be one of the most beloved athletes in Indiana history - and not only because she was considered to have been one of the best female professional basketball players ever. Nor is it merely because she won four Olympic gold medals.
Tamika Catchings is regarded as an inspirational figure even by admirers who never have attended an Indiana Fever game.
Born with a profound hearing impairment that caused her to be bullied as a child, Tamika established her Catch the Stars Foundation in 2004 to help young people confronted by challenges. She wrote an autobiography, Catch a Star (Revell Publishing, 2016) in which she describes how she was discouraged from chasing dreams.
Tamika, now 40, was named a Living Legend by the Indiana Historical Society in 2017. Also that year, her jersey (No. 24) became the first to be permanently retired by the Indiana Fever; her entire 15-year playing career in the WNBA was spent with the team.
During our show, Tamika talks about a range of aspects of her life and career, which included a role that surprised many: tea shop proprietor. In 2017, Tamika bought the Tea's Me Cafe on the near north side of Indianapolis after learning that the owners intended to shutter it. She had been a longtime patron and didn't want the cafe to close.
A year earlier, she married her husband, Parnell Smith, in a small ceremony in downtown Indy. She became a commentator for ESPN's SEC network. And in 2017, Tamika gave the commencement address at IUPUI.
"If anyone can do it, you can," she repeated to the graduates as a refrain throughout her speech.
Although her father, Harvey Catchings, enjoyed a 12-year career with the NBA and then played pro basketball overseas, the WNBA didn't even exist until Tamika was 16 years old.
By then, she had moved multiple times, spending her formative years everywhere from Italy to Texas as the family was continually uprooted because of her father's career. In Catch a Star, which Tamika wrote with Ken Petersen, she describes how she was perceived at the succession of new schools:
"Tamika Catchings was still just an odd-looking girl with big box hearing aids over her ears."
She went on to lead the Fever to a national championship in 2012, win four Olympic gold medals (the most recent at the 2016 Rio Olympics) as a key player on Team USA and receive the ESPN Humanitarian Award.
"Tamika has been a shining light in the community, a tireless worker and a tremendous role model not only for young athletes, but for everyone," writes Tony Dungy, the former Indianapolis Colts coach, in the introduction to Catch a Star. "She is one of the rare superstar athletes who really 'get it.'"
Tamika was drafted by the Indiana Fever in 2001 after leading the University of Tennessee's team to a national championship. At Tennessee, she had suffered a severe leg injury, but in Indianapolis she rebounded and excelled with the Fever, overcoming what Tamika describes in her autobiography as painful shyness during her youth.
"The name-calling, the put-downs, all the being singled out and set apart was too much," she writes in Catch a Star, referring to childhood teasing because of the hearing aids she wore.
When she launched her Catch the Stars Foundation, Tamika's goal was to help disadvantaged and challenged youth. In recent years, the foundation has expanded its mission to "empower youth to achieve their dreams by providing goal-setting programs that promote literacy, fitness and mentoring," as stated on the organization's website.

© 2020 Hoosier History Live. All rights reserved.