July 4, 2020
Racial justice in 1820s Indiana: Slave trial and Fall Creek Massacre - encore
Click here to listen to the podcast.
With various aspects of racial justice in the headlines, Hoosier History Live will explore precedent-setting legal trials in early Indiana involving African Americans and Native Americans. We are drawing upon our rich archive for a special encore show focusing on two landmark cases of racial justice in early 19th century Indiana.
The two trials: one in which an enslaved Indiana woman successfully sued for her freedom, and a second in which white men were found guilty and executed for slaughtering nine Native Americans, an infamous incident that history has dubbed the Fall Creek Massacre. The shows focusing on these milestone legal cases both originally aired in 2010.
In 1821, Mary Bateman Clark, a young African-American woman living in Vincennes, made history when her lawyer filed a lawsuit seeking her release from an "indentured servitude" contract with one of the most prominent men in the new state of Indiana. The contract required Clark to cook, clean and sew for Gen. Washington Johnston and his family for 20 years. Her only pay was housing, food and clothing.
The case, which made its way to the Indiana Supreme Court, involved determining whether such "indentured servitude" contracts violated the state's Constitution as a form of slavery. Nearly 200 years ago - on Nov. 16, 1821 - the state Supreme Court ruled in Clark's favor and ordered her employer to release her.
Sharing insights about the social history of the era and the landmark case, Nelson is joined in studio by one of Clark's descendants, Indianapolis resident Eunice Trotter. Eunice, a veteran journalist, and her sister Ethel McCane have used their research about their ancestor to do "living history performances" for schools and civic groups across the state.
Eunice Trotter was involved in the production of a one-hour documentary, Mary Bateman Clark, a Woman of Color and Courage, which originally aired on WTIU Bloomington in 2013.
Eunice and Ethel also crusaded for a historic marker in honor of Mary Bateman Clark, which was dedicated at the Knox County Courthouse in 2009. The sisters are Mary Bateman Clark's great-great-great granddaughters.
Nelson and his guest also discuss a similar case involving another young woman, Polly Strong, who also lived in Vincennes in the 1820s and sued to obtain her freedom. She had been enslaved by Col. Hyacinth LaSalle, a prominent Vincennes resident, before Indiana became a state in 1816. LaSalle challenged the new state Constitution, unsuccessfully arguing that it could not be applied retroactively.
Re-enactments of the Polly Strong case have been performed across Indiana under the direction of Corydon historic preservationist Maxine Brown, who has been a guest on Hoosier History Live for a show about her historic restoration of a segregated school in Corydon, as well as a show discussing DNA testing and family ancestry. The restored school, now known as the Leora Brown School, has been the setting for re-enactments of the court cases of Mary Bateman Clark and Polly Strong.
Just three years after the Mary Bateman Clark trial, another milestone Indiana legal case set a precedent for racial justice in the United States.
When white men were found guilty by a jury and executed for the slaughter of nine Native Americans in March 1824, it was the first time that the murders of Indians by whites had been subject to capital punishment under American law.
To explore all aspects of the brutal crimes in the swampy woods of Madison County - where the Native Americans (including three women and four children) were gruesomely murdered - Nelson is joined in studio by David Thomas Murphy, author of the book, Murder in Their Hearts: The Fall Creek Massacre (Indiana Historical Society Press).
A professor of history at Anderson University, David spent four years researching the massacre, trial and subsequent developments, including the social history of pioneer Hoosiers (Indiana only had been a state for about seven years at the time of the massacre) and of the Native Americans in the region.
"The slaughter in the soggy Indiana creek bottoms created a short-lived but serious national security crisis," David has written, referring to concerns across the country that warfare would erupt across newly developing states.
In researching the tragedy, David explored why the federal government devoted great effort and resources to prosecuting the perpetrators. David's research required that he reconcile conflicting accounts of the events (the tribal origins of some of the victims remain unclear) as well as the motivations involved in the cold-blooded crimes, which involved shooting some of the Native Americans in their backs and mutilating several of the corpses.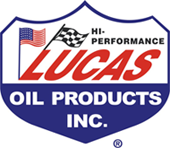 Share our Hoosier History Live podcasts, please!
Calling all past guests, fans, listeners, readers, etc. Please copy and paste any of our podcast links to any website, social media platform, or blog! Any media that pertains to the show's topic. Or doesn't! We trust your judgement.
Don't worry about copyright; all of our credits, including underwriter credits, are already in the podcast. Just copy and paste the link. If you don't know how to do it, have your grandkids do it!
Can't find a particular podcast you'd like to share or listen to? Click here to get to a searchable index of our shows and podcasts; you can also click the link at the top of our website and newsletter.
Sharing the link to our podcasts is great for our "numbers" and distribution statistics. It helps us, really!


Nelson Price, host and historian
Molly Head, producer/general manager, (317) 927-9101
Mick Armbruster, associate producer
Cheryl Lamb, administrative manager
Richard Sullivan, senior tech consultant
Pam Fraizer, graphic designer
Garry Chilluffo, consultant
Please tell our sponsors that you appreciate their support!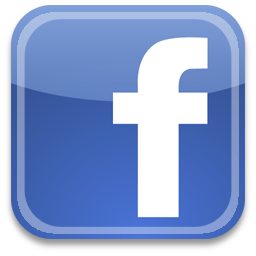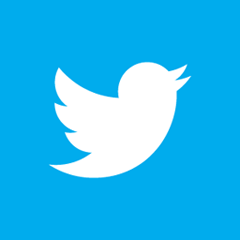 For organizational sponsorship, which includes logos, links, and voiced credits in the show and in podcasts, email support@hoosierhistorylive.org, or call (317) 927-9101 for information. Our podcast listens are increasing at a rate of 17% a month and we are being distributed on Indiana Memory and the National Digital Public Library. As we have always believed, the internet distribution of Hoosier History Live is taking us to the top! Thanks also to Visit Indy, Fraizer Designs, WICR-FM, Henri Pensis, Aaron Duvall, Kielynn Tally, Justin Clark, and many other individuals and organizations.
Thank you!
We'd like to thank the following recent, new and renewal contributors whose donations help make this show possible!
Ryan Zumbahlen
David Yount
Linda Gugin and Jim St. Clair
Doug Winnings 
Peggy Sabens
Carl and Kathleen Widland 
Carol Bacon
Rachel Perry
Tom Swenson
Dr. James Madison
Stacia Gorge
Dr. Geoffrey Golembiewski
Clarke Kahlo
Jim and Nancy Johnson
Marion Wolen
Robin Winston
July11, 2020 - coming up
Astronaut food and other unexpected links between the space program and Indiana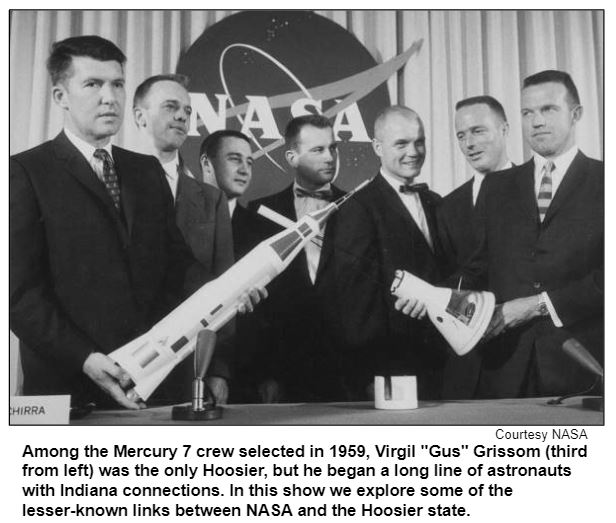 Ever since the selection of the original Mercury 7 astronauts in 1959 marked the dawn of the U.S. space program, it's been well known that a significant percentage of NASA astronauts, mission specialists and engineers have spent portions of their lives in Indiana. After all, Purdue University has long been nicknamed "Mother of Astronauts."
Less well known, however, is Indiana's connection to the dehydrated food that has been the chow for many of the U.S. space program's intrepid cosmic explorers.
And then there's the Hoosier state's link to the physician who treated several astronauts who became household names during the 1960s, including Virgil "Gus" Grissom, John Glenn and Neil Armstrong.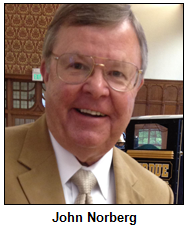 Hoosier History Live will spotlight these unexpected links just as space travel is receiving renewed attention with the recent launch of a capsule by SpaceX, the rocket company founded by Elon Musk that took two NASA astronauts to the International Space Station. The mission "ended a nine-year launch drought for NASA, the longest such hiatus in its history," according to a USA Today report. (NASA had been relying on Russian spaceships to take U.S. astronauts to and from the space station).
Note to listeners who may be day-dreaming about blasting off as a civilian space traveler: Your prep could be overseen by a Purdue alum who works with civilians likely to become the first space tourists.
Our guest, Purdue historian John Norberg of Lafayette, will share details about various intriguing - but seldom highlighted - links between Indiana and the space program. A retired columnist for the Lafayette Journal & Courier who has been inducted into the Indiana Journalism Hall of Fame, John has been a guest on previous shows, including those that explored Astronauts and Purdue and Amelia Earhart's connections to Indiana.
So what's the skinny on the astronauts' food?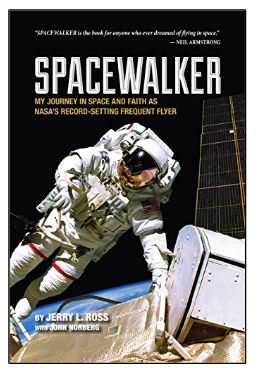 A former Indiana farm girl who studied home economics at Purdue supervised the packaging of food consumed by shuttle crews for several years, among other responsibilities. Karen Pearson Ross (Purdue class of '71) grew up on a farm in Sheridan, Ind., and eventually married popular NASA astronaut Jerry Ross.

Her husband liked to quip that he was the only one among his colleagues who enjoyed "home cooking" while in space. Both Karen and Jerry Ross, who grew up in Crown Point, Ind., are now retired. Our guest John Norberg collaborated with Jerry Ross on his autobiography, Spacewalker: My Journey in Space and Faith as NASA's Record-Setting Frequent Flier (Purdue University Press, 2013).

In addition to sharing details about Karen Ross' cosmic culinary work, John Norberg will discuss Dr. Steve Beering, the former, long-time Purdue president (1983-2000) who died in April at age 87. Beginning in the early 1960s, Dr. Beering was the physician for Grissom, a native of Mitchell, Ind., Glenn, Alan Shepard and others among the original Mercury 7 astronauts.

Dr. Beering, who was on the medical staff at Lackland Air Force Base in Texas then, later gave Neil Armstrong his first physical for the astronaut program. Dr. Beering went on to become the dean of the IU School of Medicine before serving as Purdue's president.

Currently, Purdue alum Beth Moses (class of '92) is an astronaut instructor training people who will become the first space tourists. Although she works for Virgin Galactic, the company that hopes to send tourists into space, Beth Moses officially is classified as a NASA astronaut, according to John Norberg. She traveled into space on a Virgin Galactic test flight in 2019.


© 2020 Hoosier History Live. All rights reserved.