July 18, 2020
Disney animator Bill Peet, illustrator and children's book author
Click here to listen to the podcast.
Almost like the beginning of a Disney movie, this story starts with a boy captivated by animals, but distressed by turbulence in his family.
After growing up in Indianapolis during the years following World War I - and attending Arsenal Technical High School and what was then the John Herron Institute of Art - Bill Peet went on to be generally considered the greatest storyboard artist at Disney Studios. Peet is the only artist to have created all of the storyboards for a Disney animated movie; he did that for two classics, One Hundred and One Dalmatians (1961) and The Sword in the Stone (1963). (During the era before computer-generated animation, several storyboard artists typically would create one movie.)
During and after his 27 years at the studio - where Peet's relationship with founder Walt Disney was periodically volatile - he wrote and illustrated about 30 children's books sold internationally. Almost all of his books - which include The Wump World (1970) and The Ant and the Elephant (1972) - remain in print today, nearly 20 years after his death in 2002.
Peet's books fascinated Ken Avidor as a boy growing up in New York, inspiring him to become a sketch artist and cartoonist. Ken, who now is based in Indianapolis, will be Nelson's guest to share insights about Peet, whose years with Disney included significant work on such beloved films as Pinocchio (1940) and Dumbo (1941) - as well as the early development of The Jungle Book (1967), although a rift with Walt Disney resulted in Peet leaving the studio during production of that animated classic.
After the break with Disney, he focused on his children's books, which often were inspired by his Hoosier childhood, including Chester, the Worldly Pig (1978), about a restless hog who runs off from an Indiana farm to join a circus. The books were so successful that Peet often was regarded as on par with his contemporary, the legendary children's author Dr. Seuss.
So why isn't Peet better remembered, even in his home state?
That's a question Ken Avidor will discuss during our show, along with sharing insights about the themes that reoccur in Peet's work. Cruelty within the animal kingdom - along with the impact of human "progress" on animals - were predominant storylines.
Born in the Ohio River town of Grandview, Ind., in 1915, Bill Peet was 3 years old when his family moved to the eastside of Indianapolis. Although family members lived in several houses, Peet wrote in Bill Peet: An Autobiography (1989) that his happiest years were when they lived with his maternal grandmother in what is now called the Emerson Heights neighborhood. That's when Peet's father, whom he described as a continual source of conflict, abandoned the family for 10 years.
Also during his youth, Peet explored creeks and woods near his home, sketching wildlife. At Tech High School, Peet wrote, he was failing almost all of his classes until a friend advised him to study art.
By then, he had been drawing for several years. His autobiography is filled with sketches depicting scenes from his boyhood, including locomotives at Union Station, race cars at the Indianapolis 500, the visiting circus ("but always the assembly of tent cities, never the circus itself," he noted) and fish in a local creek, including dozens killed by water pollution. At the Indiana State Fair in 1934, Peet's paintings won prizes.

After his studies at Herron, Peet was hired during the Great Depression by Disney Studios, where his work on Dumbo - the story of a circus elephant with oversized, floppy ears - impressed Walt Disney.

His impact on One Hundred and One Dalmatians was enormous. Although the movie was based on a children's book by English author Dodie Smith, Peet wrote a screenplay that expanded some aspects of the story and dropped others. In addition to doing all of the storyboards, he was deeply involved in character development, including the depiction of Cruella de Vil, the terrifying villain who attempts to steal the Dalmatian puppies for her own nefarious purpose.

During his years at Disney, Peet had his first children's book published. Hubert's Hair-Raising Adventure (1959) is about a proud lion whose mane catches fire.

Many of the ideas for his books, Peet wrote, derived from bedtime stories that he told his two sons. Peet's wife, Margaret, was a native of Ladoga, Ind.; they met when she was studying art at Herron.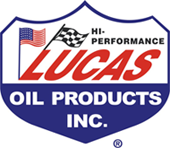 Roadtrip: McCormick's Creek State Park in Owen County
Guest Roadtripper Jeff Kamm, an educator and author, suggests we enjoy some tranquility in Indiana's oldest state park: McCormick's Creek in Owen County, near Spencer, Indiana.

The park, located a little over an hour southwest of Indianapolis, became Indiana's first state park during our centennial year of 1916. The location has a history that goes back before the Pioneer era to the days when the Miami Indians used the area as a hunting ground.

The first white settler, John McCormick, arrived in 1816. In 1888, the land was purchased by a physician named Frederick Denkewalter, who established a sanitorium on the site, which thrived until Denkewalter's death in 1914. The land went up for auction, but locals pressured the state to create a park and maintain the serene setting.

Today, the popular park boasts a scenic canyon, waterfall, a dry cave (Wolf Cave) and miles of hiking trails. Recreation amenities include a nature center, swimming pool, shelters, and the Canyon Inn, which was built on the foundations of the original sanitorium in 1920.

And while in Spencer, Jeff suggests you check out the Tivoli Theater, a 1928 movie house that has been restored by Owen County Preservations and Cook Medical Group.

Please note: in this time of Covid-19 pandemic, visitors to public venues are advised to wear a mask.



History Mystery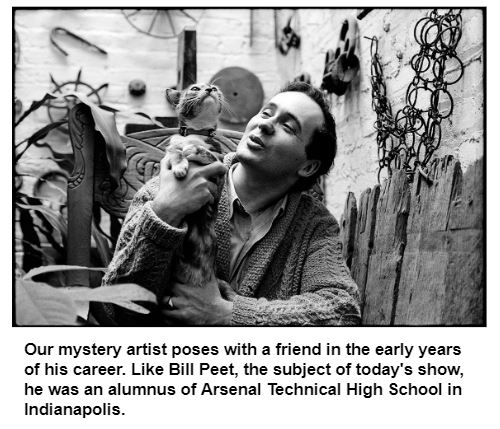 Disney animator Bill Peet attended Arsenal Technical High School in Indianapolis during the 1930s. About 10 years later, students at the school included another aspiring artist who would achieve international recognition for his work. The mystery artist's acclaim was based on his distinctive sculptures and paintings.
Some of his best-known works - including large sculptures - are permanently exhibited at the Indianapolis Museum of Art and the Indiana State Museum. But the mystery artist, who died in 2018, seldom returned to his home state. For nearly the final 30 years of his life, the pop artist lived on a small island off the coast of Maine.
Question: Who was the artist?
The call-in number is (317) 788-3314. Please do not call in to the show until you hear Nelson pose the question on the air, and please do not try to win if you have won any other prize on WICR during the last two months. You must be willing to give your first name to our engineer, you must answer the question correctly on the air and you must be willing to give your mailing address to our engineer so we can mail the prize pack to you.
The prizes this week are four tickets to Indy's Teeny Statue of Liberty Museum, courtesy of Tim and Julie's Another Fine Mess, and two tickets to the Sieberling Mansion, courtesy of the Howard County Historical Society.
Share our Hoosier History Live podcasts, please!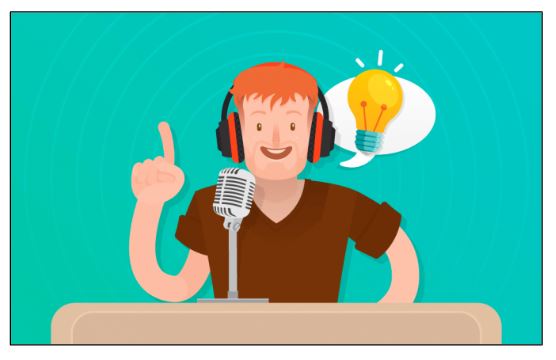 Calling all past guests, fans, listeners, readers, etc. Please copy and paste any of our podcast links to any website, social media platform, or blog! Any media that pertains to the show's topic. Or doesn't petain! We trust your judgement.
Don't worry about copyright; all of our credits, including underwriter credits, are already in the podcast. Just copy and paste the link. If you don't know how to do it, have your grandkids do it!
Can't find a particular podcast you'd like to share or listen to? Click here to get to a searchable index of our shows and podcasts; you can also click the link at the top of our website and newsletter.
Sharing the link to our podcasts is great for our "numbers" and distribution statistics. It helps us, really!


Nelson Price, host and historian
Molly Head, producer/general manager, (317) 927-9101
Mick Armbruster, associate producer
Cheryl Lamb, administrative manager
Richard Sullivan, senior tech consultant
Pam Fraizer, graphic designer
Garry Chilluffo, consultant
Please tell our sponsors that you appreciate their support!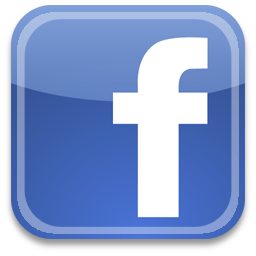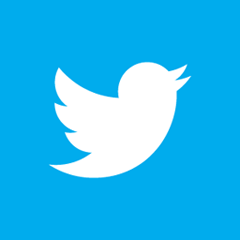 For organizational sponsorship, which includes logos, links, and voiced credits in the show and in podcasts, email support@hoosierhistorylive.org, or call (317) 927-9101 for information. Our podcast listens are increasing at a rate of 17% a month and we are being distributed on Indiana Memory and the National Digital Public Library. As we have always believed, the internet distribution of Hoosier History Live is taking us to the top! Thanks also to Visit Indy, Fraizer Designs, WICR-FM, Henri Pensis, Aaron Duvall, Kielynn Tally, Justin Clark, and many other individuals and organizations.
Thank you!
We'd like to thank the following recent, new and renewal contributors whose donations help make this show possible!
Ryan Zumbahlen
David Yount
Linda Gugin and Jim St. Clair
Doug Winnings 
Peggy Sabens
Carl and Kathleen Widland 
Carol Bacon
Rachel Perry
Tom Swenson
Dr. James Madison
Stacia Gorge
Dr. Geoffrey Golembiewski
Clarke Kahlo
Jim and Nancy Johnson
Marion Wolen
Robin Winston
July 25, 2020 - coming up
Indiana Beach history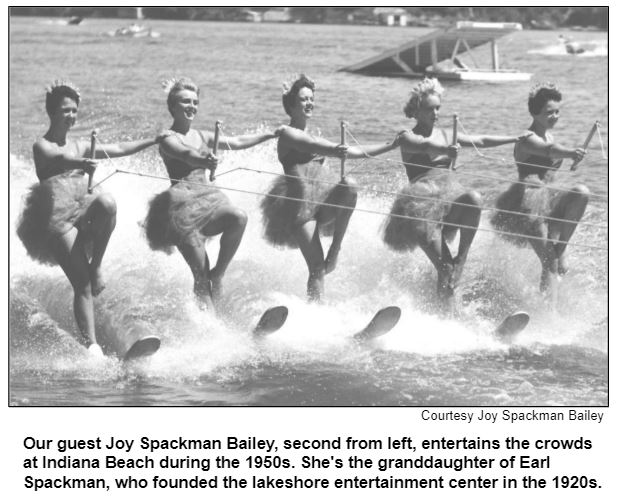 Even aside from the roller coasters at Indiana Beach, the ups and downs have been dizzying at the iconic tourist attraction on the shores of Lake Shafer at the Hoosier town of Monticello.
The heyday of the beach, boardwalk, amusement center, arcade and ballroom - where the Beach Boys, Sonny & Cher and Janis Joplin performed - lasted for decades after the park opened during the 1920s. After a series of ownership changes, Indiana Beach has been continually in the news this year: In February came the stunning announcement that it would close after 94 colorful years. That was followed by another ownership change, which paved the way for the reopening of Indiana Beach earlier this month.
Hoosier History Live will explore the history that began in 1926, when founder Earl Spackman created a summer getaway then known as Ideal Beach, which initially was just a sandy stretch of lakeshore and a refreshment stand that he built with two-by-fours. By the Big Band era of the 1940s, the ballroom had become a venue for such musical headliners as Glenn Miller, Benny Goodman and Duke Ellington. Fireworks, water skiing demonstrations, a Ferris wheel and other attractions ensued.
Nelson will be joined by two guests, both of whom live in Monticello:
Joy Spackman Bailey, the granddaughter of founder Earl Spackman, who began working at Indiana Beach as a teenager checking coats in the ballroom and helping at a soda fountain. Also during the 1950s, when the attraction was owned by her father, Tom Spackman, Joy participated in water skiing demonstrations on the lake that captivated hundreds of spectators. Later, she was a teacher at various local schools. She also is an artist and past president of the White County Historical Society.
And author W.C. Madden, known as Bill, who is the editor of Monticello Magazine, a quarterly. He has written more than 40 books, including the newly released History of Twin Lakes (Shafer & Freeman Publishing) which includes a chapter about Indiana Beach, and Indiana Beach: A Fun-Filled History (Arcadia Publishing, 2013).
The path forward for Indiana Beach became rocky after the Spackman family sold it in 2008. Non-local, corporate ownership ensued, with much higher admission prices. California-based Apex Parks Group bought Indiana Beach in 2015, by which point many of the amusement park rides were deteriorating, according to news accounts. The announcement in February that Apex was closing the park - followed by news that Apex was filing for bankruptcy - made the front pages of newspapers across Indiana.
So did the unexpected news that Chicago-based businessman Gene Staples had purchased and would reopen Indiana Beach. The White County Commission and the White County Council offered $3 million in financial incentives to attract a new owner, according to news accounts.
Younger generations often are surprised to learn that Indiana Beach ever attracted top entertainers like Peter, Paul and Mary, the Who, Janis Joplin and the Beach Boys, who drew thousands of concert goers during the 1960s.
"Long-time owner Tom Spackman hired booking agents to bring in top acts," the Lafayette Courier-Journal wrote in a 2011 retrospective of the performers, described by the newspaper as a who's who of future Rock & Roll Hall of Fame inductees. "The Monticello stop was usually sandwiched between gigs in Chicago and Indianapolis."
But it's not only the celebrities that stand out in the memory of our guest, Joy Spackman Bailey.
She reflects back on her unusual childhood: "Imagine growing up amid roller coasters, carousels and cotton candy. My brothers and I would ride our bikes up and down the boardwalk, playing tag and hide-and-seek . . . I'm not alone in feeling that there was magic in the air those summers I spent at the park."
© 2020 Hoosier History Live. All rights reserved.