August 8, 2020
Olympians with intriguing pre- and post-games lives
Click here to listen to the podcast.
The pageantry, competition and drama of the Tokyo Summer Olympics was supposed to be underway at this point, concluding with a closing ceremony on Aug. 9. Instead, the games have been postponed until July 23-Aug. 8 2021 due to the Covid-19 pandemic - and some analysts have speculated they may not even happen then.
Regardless, Hoosier History Live will spotlight Olympians with connections to Indiana who competed in an array of sports for more than 100 years. Rather than focusing on superstars such as Mark Spitz, the swimmer who captured a then-record seven gold medals at the 1972 Munich Olympics, or basketball sensation Larry Bird and others on the "Dream Team" of the 1992 Barcelona Olympics, we will explore Olympians whose lives, before or after the games in which they competed, involved compelling - and sometimes little-known - personal stories.
Among the stories of Hoosier-connected Olympic athletes we'll explore:
A gold medalist in the long jump who grew up in poverty and recently retired, at age 89, from a career as a dentist at Logansport State Hospital.
The first African-American gold medalist in the decathlon who, after the 1956 Melbourne Olympics, became a pro football player - and, according to several accounts, was fired for marrying a white woman.
Hoosier athletes who followed up their Olympics experiences by becoming FBI agents and, in at least one case, a Navy SEAL.
Our guide as we make our way through these inspiring stories of athletic excellence will be Indianapolis Star sportswriter David Woods, who has covered every Summer Olympics since the 1996 Atlanta Olympics. (Even before that, he began interviewing Olympians in 1972 and, as a freelancer, wrote about the 1984 Los Angeles Olympics). David is the author of a new book, Indiana University Olympians (IU Press), which features profiles of 49 diverse athletes.
Among them is Dr. Greg Bell, the newly retired octogenarian dentist, who excelled in the long jump at the 1956 Olympics. As the seventh of nine children in an African-American family, he lived in a chicken house on a truck farm near Terre Haute for his first 12 years. For many of those years, the chicken house had no electricity, according to David's book. When his principal at the former Garfield High School suggested he try broad jumping (as the event, which Greg Bell never had heard of, was called then), he immediately set a school record.
Following his triumph at the Olympics in the long jump and two NCAA championships (he never lost a collegiate competition while at IU, David notes), Greg Bell attended the IU School of Dentistry. He paid his way through dental school by working on a farm near Indianapolis.
Other athletes at the 1956 Olympics included Milt Campbell (1933-2012), who was born in New Jersey but attended IU in the 1950s. He became the first African-American gold medalist in the decathlon but suffered from "a lack of recognition during much of his lifetime," David writes. Excelling in swimming, wrestling, judo and other sports, Milt Campbell played football at IU for two years. In 1957, he was chosen by the Cleveland Browns in the NFL draft, but lasted only one season.
"He was cut apparently because of his off-season marriage to a white woman," according to Indiana University Olympians. David's book points out that Campbell is the only athlete to have been inducted into both the National Track and Field Hall Fame and the International Swimming Hall of Fame.

Like Milt Campbell, diver Lesley Bush grew up in New Jersey but attended IU. She was just 16 years old, new to the sport of diving, and, according to David Woods, "not on any list of Olympic hopefuls" when she captured a gold medal at the 1964 Tokyo Olympics. IU's former diving coach, Hobie Billingsley, called Lesley Bush's victory the greatest upset in the history of competitive diving.

Billingsley's colleague at IU, legendary swimming coach James "Doc" Counsilman, built a dynasty of Olympians during the 1960s and '70s that included Indianapolis native Mike Troy, a gold medalist at the 1960 Rome Olympics. Eventually he became a Navy SEAL and was awarded a Silver Star for heroism during the Vietnam War. Mike Troy died last August at age 78.

Decades earlier, two native Hoosier Olympians become FBI agents. Track star Don Lash (1912-1994) attended Auburn High School, which did not have an indoor or outdoor track. "He discovered his talents while chasing rabbits on his grandfather's farm," according to David's book.

Although Don Lash set world records before and after the 1936 Berlin Olympics, he did not win a medal at the games. But his prowess evidently became an asset during his 21-year career with the FBI. "He was assigned to cases in which agents thought a suspect might flee on foot so that he could catch them," David writes.

The other Olympian-turned-FBI agent was Fred Wilt (1920-1994), a native of Pendleton, Ind. He competed in track events in the 1948 London Olympics and the 1952 Helsinki Olympics. Like Don Lash, he did not win an Olympic medal, but he set world records at other competitions. Lash followed up his 22-year career at the FBI with a stint as the women's track coach at Purdue University.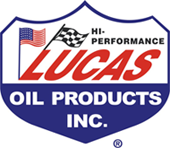 Roadtrip: Civil Rights Heritage Center in South Bend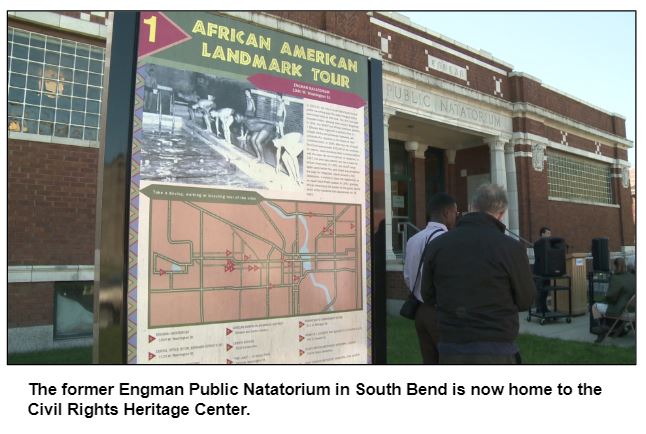 Guest Roadtripper Kisha Tandy, Assistant Curator at the Indiana State Museum, suggests a visit to South Bend to visit the Civil Rights Heritage Center. It was established on the campus of Indiana University South Bend as a center for the study and documentation of civil rights history and is located in the city's West Washington National Historic District.
The history of the building is itself a lesson in the history of the Civil Rights Movement. The Center is housed in the former Engman Public Natatorium, which opened in 1922 as a public swimming pool that limited its use to whites and was not fully integrated until 1950.
The Natatorium closed in 1978 and sat for decades in a state of disrepair. Thanks to the efforts of students and faculty from Indiana University South Bend, the City of South Bend, the South Bend Heritage Foundation and the Indiana University Foundation, the building underwent extensive renovations and opened as the CRHC in 2010.
Darryl Heller, director of the Center, calls it "a living museum where guests can explore the history of civil rights in Northwest Indiana." In addition to serving as a classroom and meeting space for social justice organizations, it also houses "a rotating art exhibition space featuring artists of color, and a circulating library containing books and information on African-American history."
The Center is physically closed at the current time as part of Indiana University's response to the coronavirus pandemic, but that won't stop Kisha from leading us on a fascinating Roadtrip to this former symbol of segregation that has been repurposed into a beacon for civil rights.
History Mystery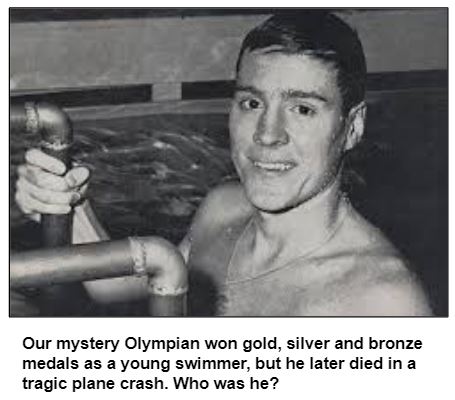 An Indianapolis civic leader was killed in a plane crash in 1992, a tragedy that made national news. A member of a prominent family of bankers in the Hoosier capital, he had been in the spotlight since his teenage years because of his success as a swimmer. His aquatic prowess eventually earned him gold, silver and bronze medals after competing in two Olympics.
A specialist in the backstroke, he was credited with revolutionizing the swimming style and captured a bronze medal in it at the 1956 Melbourne Olympics. Four years later at the 1960 Rome Olympics, he won a gold medal as part of the triumphant USA relay team as well as a silver medal in the 200-meter backstroke.
Question: Who was the Indianapolis civic leader who medaled in the Olympics as a swimmer but later died in a plane crash?
Hint: He was a graduate of Cathedral High School and Indiana University.
The call-in number is (317) 788-3314. Please do not call in to the show until you hear Nelson pose the question on the air, and please do not try to win if you have won any other prize on WICR during the last two months. You must be willing to give your first name to our engineer, you must answer the question correctly on the air and you must be willing to give your mailing address to our engineer so we can mail the prize pack to you.
The prizes this week are four daytime general admission tickets to Conner Prairie, plus four 1859 Balloon Voyage tickets, courtesy of Conner Prairie. Now open.
By the way, if your organization would like to offer prizes to be used on the show, email molly@hoosierhistorylive.org. It's a great way to promote your group!
Seeking internet marketing expert
Like every other successful show on radio, we've been reaching more and more listeners through podcasts. As Hoosier History Live fans discover that they can listen at their convenience and access our extensive library of past shows, more and more are using a favorite podcast purveyor like Apple Podcasts and Stitcher to listen on their phones, tablets, and home computers.
But we want to expand that reach even farther.
That's why we're seeking an expert in digital media to help us effectively market our podcasts beyond our current listenership. By growing our audience, we will make ourselves more attractive to community businesses and organizations who can offer the financial support that allows us to produce the shows you love.
If you know any tech-savvy marketing experts who might take on the challenge of marketing and growing our online presence, please have them contact producer Molly Head at molly@hoosierhistorylive.org. This might make a great project for a college student majoring in business or internet marketing, or a successful tech marketing entrepreneur who would work with us as a consultant.
We believe that we have an outstanding product in Hoosier History Live, and we are open to exciting new possibilities in the ever changing world of online media. But could use some help in navigating the territory. Please spread the word!


Nelson Price, host and historian
Molly Head, producer/general manager, (317) 927-9101
Mick Armbruster, associate producer
Cheryl Lamb, administrative manager
Richard Sullivan, senior tech consultant
Pam Fraizer, graphic designer
Garry Chilluffo, consultant
Please tell our sponsors that you appreciate their support!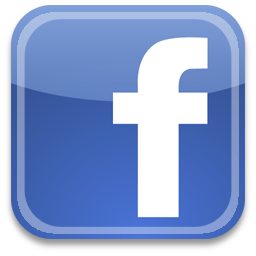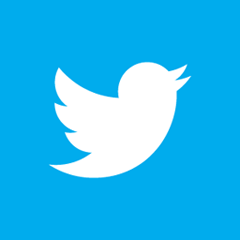 For organizational sponsorship, which includes logos, links, and voiced credits in the show and in podcasts, email molly@hoosierhistorylive.org, or call (317) 927-9101 for information. Our podcast listens are increasing and we are being distributed on Indiana Memory and the National Digital Public Library. As we have always believed, the internet distribution of Hoosier History Live is taking us to the top! Thanks also to Visit Indy, Fraizer Designs, WICR-FM, Henri Pensis, Aaron Duvall, Kielynn Tally, Justin Clark, and many other individuals and organizations.
Thank you!
We'd like to thank the following recent, new and renewal contributors whose donations help make this show possible!
Bruce and Julie Buchanan
Dr. Robert and Jill Clements
Tom Spalding
Ryan Zumbahlen
David Yount
Linda Gugin and Jim St. Clair
Doug Winings 
Peggy Sabens
Carl and Kathleen Widland 
Carol Bacon
Rachel Perry
Tom Swenson
Dr. James Madison
Stacia Gorge
Dr. Geoffrey Golembiewski
August 15, 2020 - coming up
Drive-in movie theaters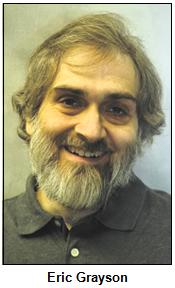 Like an almost-forgotten Hollywood classic enjoying an unexpected revival of interest, drive-in movie theaters are in the spotlight again with the Covid pandemic-related resurgence of outdoor film showings.
As if on cue, Hoosier History Live will explore the rise and fall of drive-in theaters, which boomed in popularity in the years after World War II. During the 1950s, more than 120 drive-ins flourished across Indiana, according to driveinmovie.com.
The Westlake Drive-in on the west side of Indianapolis, one of the state's most popular venues for outdoor movies, typically was jammed with more than 1,200 cars per night, according to a retrospective story on WRTV-Channel 6. In contrast, only 75 vehicles were counted at the Westlake when it closed in 1982. It was replaced on its site at West 10th Street and High School Road by a healthcare facility.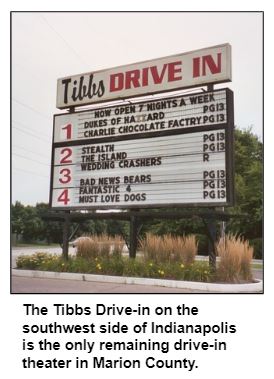 According to several accounts, about 20 drive-in movie theaters have been operating across Indiana during recent years. They include the Tibbs Drive-in on the southwest side of Indy, the only remaining one in Marion County - unless you count temporary venues for outdoor movies that have been popping up to accommodate public health concerns related to the Covid-19 pandemic.
For our show, Nelson's guests will include a movie preservationist and collector who is among those converting from indoor to outdoor showings. Film historian Eric Grayson has shifted from indoor screenings of vintage movies at Garfield Park to "drive-in style" events for at least the next few months at the park on the south side Indianapolis.
With Eric joining Nelson, we will explore the factors that sparked the heyday of drive-in theaters, which featured large outdoor screens, projection booths, concession stands and, in some cases, playgrounds, picnic tables and other enticements for movie-goers.
We also will explore the genres of movies that were effective at drive- theaters - the bygone Twin-Aire Drive-in on the southeast side of Indy periodically promoted horror film marathons that appealed to cars crammed with teenagers - and the genres that did not work as well.

We also will delve into the factors that spelled doom for so many drive-ins. They included rising real estate values in cities that made summer-only land usage impractical; drive-in theaters that have endured tend to be in small towns or rural areas.

According to an article published by the Smithsonian Magazine, even in the heyday of drive-ins during the 1950s movie studios preferred to slot their top first-run releases into indoor cinemas because of scheduling flexibility that resulted in more ticket sales. An indoor theater, the article notes, "could show one film five or six times a day instead of only at night ... Drive-ins were left to show B movies."

But not always. Many drive-ins specialized in family-oriented fare. Parents often preferred drive-ins because of the ease of bringing young children (and sometimes even their dogs) in their cars. At the other extreme, some outdoor theaters went the X-rated route during their waning years.

At Garfield Park, showings of vintage movies from the collection of our guest Eric Grayson will include Seventh Voyage of Sinbad (1958) on Aug. 22, This Island Earth (1955) on Sept. 19 and others; more details are available online.

Outdoor movie theaters in Indiana that have continued to endure include the Centerbrook Drive-in in Martinsville and the Skyline Drive-in in Shelbyville.

Those that bit the dust include the Shadeland Drive-in in Indianapolis, which, according to an article on Historic Indianapolis, closed in 1985 after a run of nearly 30 years.





© 2020 Hoosier History Live. All rights reserved.