August 22, 2020
Women's suffrage in Indiana: the myths
Click here to listen to the podcast.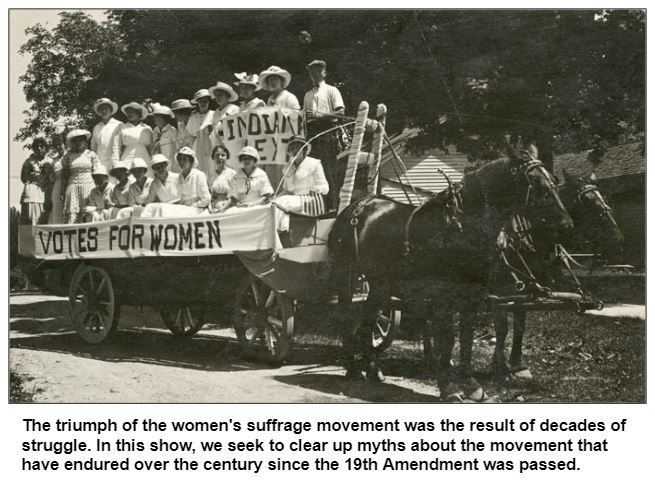 Amid the celebrations of the 100th anniversary of women's voting rights this month, it's important to acknowledge the arduous, decades-long struggles that were involved in reaching that historic milestone.
It's also important to dispute myths about the women's suffrage movement that have persisted ever since the 19th Amendment became official on Aug. 26, 1920.
Hoosier History Live will challenge several of the myths during the next show in our periodic series about the suffrage movement in Indiana. Anita Morgan, author of the recently released book, We Must Be Fearless: The Woman Suffrage Movement in Indiana (Indiana Historical Society Press) will be Nelson's guest to discuss the misconceptions that have endured. Anita, a native Hoosier, is a senior lecturer in history at IUPUI.
Among the myths that she plans to challenge: the misconception that the suffrage movement in the Hoosier state primarily consisted of, as she puts it, "white, Protestant, middle-class women." Although African-American and Jewish women may have been excluded in other states, Anita's book describes their activist roles in Indiana from the beginnings of women's suffrage in the 19th century.
Legendary entrepreneur Madam C.J. Walker hosted a meeting of an African-American suffrage group at her home in Indianapolis, with public school teachers taking leadership roles. One of the teachers, Francis Berry Coston, also used her position as a literary critic for The Indianapolis News to urge African-American women to vote.
In addition to Indianapolis, African-American chapters of suffrage organizations formed in Marion and Muncie, according to We Must Be Fearless. The book also describes the activism undertaken by the Terre Haute Council of Jewish Women and counterpart organizations in other Indiana cities.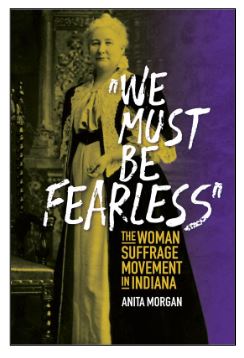 Another myth, according to Anita Morgan, is that "once women had the vote, they did not use it." Anita points to research documenting impressive turnouts of women voters in the 1920 and 1924 elections, both in Indiana and nationally. She also notes that suffragists in Indiana set up "suffrage schools" so women could learn about the "mechanics of voting" and the various offices on the ballots.

History fact: Clear back in 1909, women ran for school boards in Indianapolis and Terre Haute, the only cities in the state with elected school boards then, according to We Must Be Fearless. Both female candidates won, even though they could not vote yet in national and state elections.

During our show, we also will explore myths that Indiana women did not have an impact on the national level. In fact, many Hoosier suffragists, including several Quakers who were at the forefront of the movement here, ended up in national leadership roles.

Others who attained national prominence included Indianapolis educator and civic leader May Wright Sewall, whom we discussed during a Hoosier History Live show in January. We explored suffrage strides, setbacks and the role of Zerelda Wallace, a former Indiana first lady, during a show in March.

Our guest Anita Morgan will be participating in a virtual Suffrage Centennial Block Party at 11 am on Aug. 29. More information about her presentation, which is being arranged by the Indiana Historical Society, is available online. Her presentation is among a series of events this year, with many coordinated by the Indiana Women's Suffrage Centennial Commission.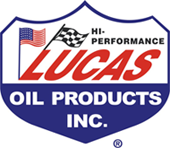 Roadtrip: Riley's grave atop Crown Hill Cemetery
James Whitcomb Riley (as portrayed by actor Danny Russel of Famous Hoosiers) is our special guest Roadtripper this week.
Riley (1849 to 1916), beloved author of such classic poems as "Little Orphant Annie" and "When the Frost is on the Punkin," invites us to visit one of the most serene and scenic spots in Indianapolis: his grave site in Crown Hill Cemetery, from which the entire city is visible on a clear day.
The Hoosier Poet says that the choice for the location of his final resting place was a matter of some dispute between the cities of Indianapolis and Greenfield, where the poet was born and raised.
The prolific bard will tell us all about that conflict, as well as note that President Benjamin Harrison is buried at a point lower in the cemetery than himself, reflecting the superiority of poetry to politics.
He'll also relate the tradition of placing pennies on his grave, and tell about how the coins are collected each month and donated to Riley Hospital.
Don't miss this ghostly Roadtrip from the great beyond!
History Mystery
At the start of the suffrage movement in Indiana during the 1850s, several Quaker women were involved in leadership roles. Even before that, Quaker men and women had been active in the Underground Railroad, a loose affiliation of abolitionists who helped enslaved people fleeing the American south to escape bondage.

In far-eastern Indiana, a Quaker married couple helped thousands of people who were escaping slavery as they traveled through Indiana. During the 1840s, the Quaker couple lived in a small town in Wayne County, where they were civic leaders and recruited other residents to help shelter the refugees, weave blankets and clothes for them, and provide medical care.

The couple's Federal-style house in Wayne County is now an Indiana State Historic Site and has been featured on the History Channel.

Question: Who were the Quaker couple who were active in the Underground Railroad in Wayne County?

The prizes this week are two tickets to the Seiberling Mansion and a gift certificate to Windmill Grill, all in Kokomo, courtesy of Howard County Historical Society and Peggy Hollingsworth.

By the way, if your organization would like to offer prizes to be used on the show, email molly@hoosierhistorylive.org. It's a great way to promote your group!
Seeking internet marketing expert
Like every other successful show on radio, we've been reaching more and more listeners through podcasts. As Hoosier History Live fans discover that they can listen at their convenience and access our extensive library of past shows, more and more are using a favorite podcast purveyor like Apple Podcasts and Stitcher to listen on their phones, tablets, and home computers.
But we want to expand that reach even farther.
That's why we're seeking an expert in digital media to help us effectively market our podcasts beyond our current listenership. By growing our audience, we will make ourselves more attractive to community businesses and organizations who can offer the financial support that allows us to produce the shows you love.
If you know any tech-savvy marketing experts who might take on the challenge of marketing and growing our online presence, please have them contact producer Molly Head at molly@hoosierhistorylive.org. This might make a great project for a college student majoring in business or internet marketing, or a successful tech marketing entrepreneur who would work with us as a consultant.
We believe that we have an outstanding product in Hoosier History Live, and we are open to exciting new possibilities in the ever changing world of online media. But could use some help in navigating the territory. Please spread the word!


Nelson Price, host and historian
Molly Head, producer/general manager, (317) 927-9101
Mick Armbruster, associate producer
Cheryl Lamb, administrative manager
Richard Sullivan, senior tech consultant
Pam Fraizer, graphic designer
Garry Chilluffo, consultant
Please tell our sponsors that you appreciate their support!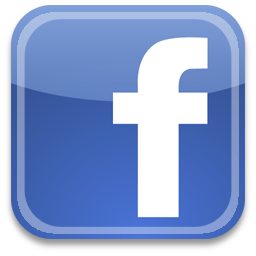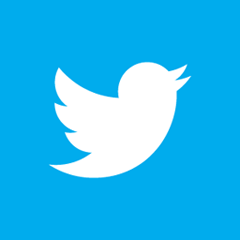 For organizational sponsorship, which includes logos, links, and voiced credits in the show and in podcasts, email molly@hoosierhistorylive.org, or call (317) 927-9101 for information. Our podcast listens are increasing and we are being distributed on Indiana Memory and the National Digital Public Library. Grow with us as our podcast and internet presence expands! Thanks also to Visit Indy, Fraizer Designs, WICR-FM, Henri Pensis, Aaron Duvall, Kielynn Tally, Heather McIntyre, Justin Clark, and many other individuals and organizations.
Thank you!
We'd like to thank the following recent, new and renewal contributors whose donations help make this show possible!
Sharon Butsch Freeland
Bruce and Julie Buchanan
Dr. Robert and Jill Clements
Tom Spalding
Ryan Zumbahlen
David Yount
Linda Gugin and Jim St. Clair
Doug Winings 
Peggy Sabens
Carl and Kathleen Widland 
Carol Bacon
Rachel Perry
Tom Swenson
Dr. James Madison
Stacia Gorge
Dr. Geoffrey Golembiewski
August 29, 2020 - coming up
International opera star Angela Brown, trailblazer
She started singing as a 5-year-old girl at Mt Calvary Baptist Church in Indianapolis, where her grandfather was the minister.
Soprano Angela Brown, 56, went on to become an international opera star, performing everywhere from the Metropolitan Opera in New York City - where she made a sensational debut in 2004 - to prestigious venues in Paris, London and Shanghai. She has sung the national anthem at the Lincoln Memorial In Washington D.C. and at games of the Indianapolis Colts and Indiana Pacers in her hometown.
Angela, a 1982 graduate of Attucks High School who later studied at Indiana University's Jacobs School of Music, has been blazing trails, including some beyond the music world.
She recently founded Freddie Mae's Daughter, a company offering such products as "handcrafted jewelry, masks and other Afrocentric accessories." The business is named for Angela's late mother, Freddie Mae Brown, an Indianapolis artist and nurse. Angela also is converting her one-woman show, Opera from a Sistah's Point of View, into a virtual program for opera companies across the country; the show includes Angela's re-telling of opera plots from a Black perspective.
Angela will discuss these endeavors - and others, including a new podcast with Classical Music Indy that she co-hosts, Melanated Moments in Classical Music - when she is Nelson's guest. The podcast showcases music composed by, for or about Black people, with commentary from Angela and her co-host, sociologist Joshua Thompson.
She also will discuss her roots in Indianapolis, where Angela still owns a house. In her hometown, she has given master classes at Indianapolis Opera.
Also in Indiana, she has created Morning Brown, Inc., a non-profit foundation with a mission that involves, according to its website, "bridging the gap between accessible, live-music programs and underserved individuals, schools and communities."
Angela, who has been acclaimed for her singing of spirituals as well as opera, grew up near Broadway and 30th Streets. According to a profile of her in 19 Stars of Indiana: Exceptional Hoosier Women (IU Press, 2009), her father, Clyde Brown, was an autoworker at a Chrysler plant for more than 40 years. Like Freddie Mae Brown, he died in 2008.
At Attucks, Angela became active in the vocal music program. Her mentor was choir director Robert Fleck; Angela has told interviewers that "his encouragement made a lasting impression." Hoosier History Live explored the music program during an Attucks High School history show in 2014, which cited Angela Brown as among the distinguished alums.
Her debut at the Met - which resulted in national media coverage from the New York Times, CNN and Oprah magazine, among others - was in Aida, an opera by Verdi. She portrayed the title role of an Ethiopian princess who briefly enjoys happiness before tragedy ensues.
"The opera ended amid cries of 'Brava!' and an immediate and extended standing ovation," according to 19 Stars. "Adoring fans rushed down the aisles proffering bouquets and throwing flowers onto the stage."

© 2020 Hoosier History Live. All rights reserved.