August 29, 2020
International opera star Angela Brown, trailblazer
Click here to listen to the podcast.
She started singing as a 5-year-old girl at Mt Calvary Baptist Church in Indianapolis, where her grandfather was the minister.
Soprano Angela Brown, 56, went on to become an international opera star, performing everywhere from the Metropolitan Opera in New York City - where she made a sensational debut in 2004 - to prestigious venues in Paris, London and Shanghai. She has sung the national anthem at the Lincoln Memorial In Washington D.C. and at games of the Indianapolis Colts and Indiana Pacers in her hometown.
Angela, a 1982 graduate of Attucks High School who later studied at Indiana University's Jacobs School of Music, has been blazing trails, including some beyond the music world.
She recently founded Freddie Mae's Daughter, a company offering such products as "handcrafted jewelry, masks and other Afrocentric accessories." The business is named for Angela's late mother, Freddie Mae Brown, an Indianapolis artist and nurse. Angela also is converting her one-woman show, Opera from a Sistah's Point of View, into a virtual program for opera companies across the country; the show includes Angela's re-telling of opera plots from a Black perspective.
Angela will discuss these endeavors - and others, including a new podcast with Classical Music Indy that she co-hosts, Melanated Moments in Classical Music - when she is Nelson's guest. The podcast showcases music composed by, for or about Black people, with commentary from Angela and her co-host, sociologist Joshua Thompson.
She also will discuss her roots in Indianapolis, where Angela still owns a house. In her hometown, she has given master classes at Indianapolis Opera.
Also in Indiana, she has created Morning Brown, Inc., a non-profit foundation with a mission that involves, according to its website, "bridging the gap between accessible, live-music programs and underserved individuals, schools and communities."

Angela, who has been acclaimed for her singing of spirituals as well as opera, grew up near Broadway and 30th Streets. According to a profile of her in 19 Stars of Indiana: Exceptional Hoosier Women (IU Press, 2009), her father, Clyde Brown, was an autoworker at a Chrysler plant for more than 40 years. Like Freddie Mae Brown, he died in 2008.

At Attucks, Angela became active in the vocal music program. Her mentor was choir director Robert Fleck; Angela has told interviewers that "his encouragement made a lasting impression." Hoosier History Live explored the music program during an Attucks High School history show in 2014, which cited Angela Brown as among the distinguished alums.

Her debut at the Met - which resulted in national media coverage from the New York Times, CNN and Oprah magazine, among others - was in Aida, an opera by Verdi. She portrayed the title role of an Ethiopian princess who briefly enjoys happiness before tragedy ensues.

"The opera ended amid cries of 'Brava!' and an immediate and extended standing ovation," according to 19 Stars. "Adoring fans rushed down the aisles proffering bouquets and throwing flowers onto the stage."

Since her triumph at the Met, Angela has collaborated with American composer Richard Danielpour on several projects. He set the poetry of Maya Angelou for Angela's voice in an orchestral song cycle titled "A Woman's Life." She has performed the piece with symphony orchestras in Pittsburgh, Philadelphia and Nashville, Tenn.

In 2011, Angela married Anselme Blaise Argelier, a French dancer. Their wedding was in Paris, where the couple had met several years earlier when both were performing in an opera. In recent years, Argelier has retired from dancing; as a result, the couple has been able to spend more time at their home in Indianapolis.

With the Indianapolis Symphony Orchestra, Angela has performed at yuletide pops concerts; she also has been a soloist with the Carmel Symphony Orchestra. Her honors include induction into the Indianapolis Public Schools Hall of Fame.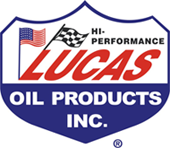 Roadtrip: Old Town Park at Waverly
While the Covid-19 pandemic is still discouraging people from visiting indoor recreational spaces like theaters and museums, public parks have been enjoying a resurgence of popularity.
Guest Roadtripper and educator Ken Marshall invites us to explore a public park that opened just two years ago and offers a fascinating glimpse into the Hoosier past: Old Town Park at Waverly in Morgan County, near what were once called the Bluffs of the White River.
This focal point in early Indiana history was the unplanned end of Indiana's Central Canal; the canal was supposed to continue on to the Wabash River, but construction was halted in 1839 when the state encountered financial difficulties.
Waverly is also the western terminus of an early Indiana road, the Whetzel Trace, which went from Laurel to Waverly. And in 1918, the Dixie Highway, brainchild of Speedway founder Carl Fisher, also ran through Waverly.
Sadly, much of Waverly was destroyed by a 2008 flood, but visitors today can still view remnants of the town, including a church, a former bank building, and a blacksmith shop. Eventually the Waverly Covered Bridge will be rebuilt to become a pedestrian bridge.
Be sure to join Ken on this excursion into Indiana's small town history!


History Mystery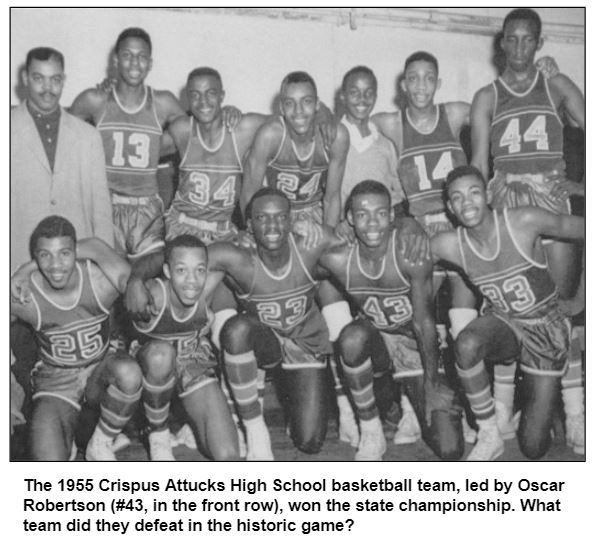 In 1955, when the Oscar Robertson-led basketball team from Attucks High School in Indianapolis won the state boys high school basketball tournament, the victory was a first in several ways. Historians consider the Attucks Tigers team to be the first in the nation from an all-Black school to win a state championship in any sport.
And when Attucks defeated its opponent by a score of 97-74, the team also became the first from an Indianapolis high school to win the state title.
Question: What Indiana high school team did Attucks defeat in the historic game in 1955?
The call-in number is (317) 788-3314. Please do not call in to the show until you hear Nelson pose the question on the air, and please do not try to win if you have won any other prize on WICR during the last two months. You must be willing to give your first name to our engineer, you must answer the question correctly on the air and you must be willing to give your mailing address to our engineer so we can mail the prize pack to you.
The prizes this week are four daytime general admission tickets to Conner Prairie, plus four 1859 Balloon Voyage tickets, courtesy of Conner Prairie. Now open.
By the way, if your organization would like to offer prizes to be used on the show, email molly@hoosierhistorylive.org. It's a great way to promote your group!
Podcast Listening 101: The Basics
We still broadcast live every Saturday on WICR 88.7, but more and more of our listeners are getting their Hoosier History Life shows by podcast - and it's easier than ever!
It's really this simple: If you have a smartphone, go to the Google search engine, click on the microphone button, and say "Hoosier History Live podcasts." Or if you don't use the microphone, type in the words "Hoosier History Live podcasts" at the Google search bar.You'll immediately get a list of recent shows to choose from. Click on one of them - and let the listening begin!
If you have a preferred podcast provider like Apple Podcasts or Stitcher, you can use their search function to call up Hoosier History Live as well. When you see our yellow Hoosier History Live logo, just click on the episode you want to listen to.
And don't forget to share! You can post links to our podcast on your social media page or send them by mail or text.


Nelson Price, host and historian
Molly Head, producer/general manager, (317) 927-9101
Mick Armbruster, associate producer
Cheryl Lamb, administrative manager
Richard Sullivan, senior tech consultant
Pam Fraizer, graphic designer
Garry Chilluffo, consultant
Please tell our sponsors that you appreciate their support!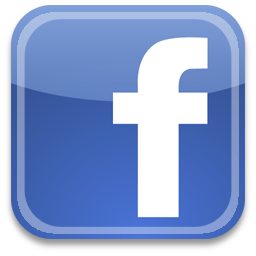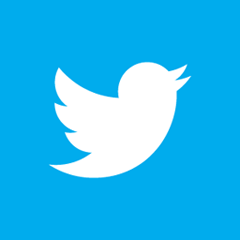 For organizational sponsorship, which includes logos, links, and voiced credits in the show and in podcasts, email molly@hoosierhistorylive.org, or call (317) 927-9101 for information. Our podcast listens are increasing and we are being distributed on Indiana Memory and the National Digital Public Library. Grow with us as our podcast and internet presence expands! Thanks also to Visit Indy, Fraizer Designs, WICR-FM, Henri Pensis, Aaron Duvall, Kielynn Tally, Heather McIntyre, Justin Clark, and many other individuals and organizations.
Thank you!
We'd like to thank the following recent, new and renewal contributors whose donations help make this show possible!
Wendy Boyle
Sharon Butsch Freeland
Bruce and Julie Buchanan
Dr. Robert and Jill Clements
Tom Spalding
Ryan Zumbahlen
David Yount
Linda Gugin and Jim St. Clair
Doug Winings 
Peggy Sabens
Carl and Kathleen Widland 
Carol Bacon
Rachel Perry
Tom Swenson
Dr. James Madison
Stacia Gorge
Dr. Geoffrey Golembiewski
September 5, 2020 - coming up
Wawasee and Maxinkuckee, resort lakes in northern Indiana: encore
As the two largest natural lakes in Indiana, they have been the scenic locations of summer homes for more than 100 years, with vacation lodging options ranging from waterfront mansions to cottages and bungalows. They've also attracted their share of celebrities and even notorious characters.
Lake Wawasee, southeast of the town of Syracuse in Kosciusko County, and Lake Maxinkuckee - with the town of Culver (Marshall County) near its shores - share glacial origins along with most of the lakes of northern Indiana. (Lake Monroe in southern Indiana is larger than either of the two, but it is man-made.) The two largest resort lakes in northern Indiana are the focus of this encore broadcast of a show that originally aired in July 2018.
Col. Eli Lilly, founder of the pharmaceutical business that eventually became an international giant, and his descendants have had summer homes at Wawasee since the late 19th century. A lavish hotel at the lake, The Spink, hosted visitors including Al Capone and Hollywood notables like Bud Abbott and Lou Costello. Originally built in 1926, the Spink was sold to a Catholic order in the 1940s and remodeled to become a seminary; it later served as a boarding school and was eventually remade into condominiums in the 1980s.
At Lake Maxinkuckee, several generations of the Vonnegut family from Indianapolis enjoyed summer homes. Reflecting on boyhood summers there, Kurt Vonnegut Jr. called the lake "my Aegean Sea" and "my Eden lost." Other famous Hoosiers, including composer Cole Porter and novelist Booth Tarkington, also visited friends or spent summers at Lake Maxinkuckee homes. Tarkington even wrote part of his first bestseller, The Gentleman from Indiana (1899), there.
Two Native American tribes lived along the shores of the lakes since at least the early 1800s.
Miami Indians lived on the Lake Wawasee site that later became the location of the Spink Hotel. Potawatomi Indians lived at Lake Maxinkuckee, which occupies about 1,800 acres of spring-fed water and is 88 feet deep at its deepest point.
Two guests with lifelong involvements with the resort lakes join Nelson in studio:
Fort Wayne native Charles Braun, the attorney who hosts Legally Speaking, the WICR-FM call-in legal advice show, shares insights about Lake Wawasee. Over a span of nearly 100 years, five generations of the Braun family have rented or owned property on Lake Wawasee. For many years, Charles' mother owned a condo at the former Spink Hotel
And Culver native Jeff Kenney, the archives manager for the Culver Academies Museum, who regularly provides historical commentary on boat tours of Lake Maxinkuckee.
"Maxinkuckee is one of the most studied lakes in the world, thanks largely to the work of biologists Evermann and Clark, whose massive, two-volume study published in the early 1920s is still taught today in classes related to freshwater biology," Jeff says.
Culver Military Academy, the private, college-prep high school, is located at Lake Maxinkuckee, but the full story of the school's history awaits coverage in a future show. We've got plenty to dive into with the resort lakes, where history continues to unfold. A cover story in the July 2018 issue of Indianapolis Monthly magazine noted that at Lake Wawasee, the historic Oakwood Resort has reopened, reporting, "The 125-year-old lodge hosts a salon, spa and the Pier Restaurant , with a great view of Wawasee's many expensive boats."
Referring to Kurt Vonnegut's affection for Lake Maxinkuckee, the magazine notes: "The author couldn't have fabricated a more scenic locale in his novels . . . Indiana's second-largest natural body of water offers shoreline restaurants, well-lit trails and a small town full of boutiques."
According to our guest Jeff Kenney, the arrival of a railroad to Culver in 1884 "launched the plethora of summer cottagers who settled on the lake . . . bringing some 7,000 visitors from across the state to Maxinkuckee on any given summer weekend." Current owners of homes at Lake Maxinkuckee include Jim Irsay, the owner of the Indianapolis Colts, and a brother of Vice President Mike Pence.
At Lake Wawasee, the original Spink Hotel was built in 1926 by Indianapolis entrepreneur Edgar Spink at a cost of $350,000, according to our guest Charles Braun. The hotel was operated for several years by his two daughters, who made it a nationally known resort, with opportunities for gambling among its enticements.
During the show, Charles also discusses Syracuse Lake, which is near Wawasee and doesn't have as much of the larger lake's "abundant boat traffic," as Indianapolis Monthly puts it. The magazine refers to Syracuse Lake as "a quiet alternative."
Some history facts:
Maxinkuckee ice was an export of the area in the days before modern refrigerators. "[It] was sold, thousands of tons of it, all over the Midwest from 1880 to 1937," Jeff Kenney says.
A Hoosier who was among the survivors of the Titanic shipwreck in 1912 became the head gardener at Culver Military Academy.
A musical composition called the Wawasee Waltz was written in the mid-1890s. The Syracuse Public Library and the Syracuse-Wawasee Historical Museum have posted a recording of the waltz online, along with period postcards of lakeside activities.
© 2020 Hoosier History Live. All rights reserved.