September 5, 2020
Wawasee and Maxinkuckee, resort lakes in northern Indiana: encore
Click here to listen to the podcast.
As the two largest natural lakes in Indiana, they have been the scenic locations of summer homes for more than 100 years, with vacation lodging options ranging from waterfront mansions to cottages and bungalows. They've also attracted their share of celebrities and even notorious characters.
Lake Wawasee, southeast of the town of Syracuse in Kosciusko County, and Lake Maxinkuckee - with the town of Culver (Marshall County) near its shores - share glacial origins along with most of the lakes of northern Indiana. (Lake Monroe in southern Indiana is larger than either of the two, but it is man-made.) The two largest resort lakes in northern Indiana are the focus of this encore broadcast of a show that originally aired in July 2018.
Col. Eli Lilly, founder of the pharmaceutical business that eventually became an international giant, and his descendants have had summer homes at Wawasee since the late 19th century. A lavish hotel at the lake, The Spink, hosted visitors including Al Capone and Hollywood notables like Bud Abbott and Lou Costello. Originally built in 1926, the Spink was sold to a Catholic order in the 1940s and remodeled to become a seminary; it later served as a boarding school and was eventually remade into condominiums in the 1980s.
At Lake Maxinkuckee, several generations of the Vonnegut family from Indianapolis enjoyed summer homes. Reflecting on boyhood summers there, Kurt Vonnegut Jr. called the lake "my Aegean Sea" and "my Eden lost." Other famous Hoosiers, including composer Cole Porter and novelist Booth Tarkington, also visited friends or spent summers at Lake Maxinkuckee homes. Tarkington even wrote part of his first bestseller, The Gentleman from Indiana (1899), there.
Two Native American tribes lived along the shores of the lakes since at least the early 1800s.
Miami Indians lived on the Lake Wawasee site that later became the location of the Spink Hotel. Potawatomi Indians lived at Lake Maxinkuckee, which occupies about 1,800 acres of spring-fed water and is 88 feet deep at its deepest point.
Two guests with lifelong involvements with the resort lakes join Nelson in studio:
Fort Wayne native Charles Braun, the attorney who hosts Legally Speaking, the WICR-FM call-in legal advice show, shares insights about Lake Wawasee. Over a span of nearly 100 years, five generations of the Braun family have rented or owned property on Lake Wawasee. For many years, Charles' mother owned a condo at the former Spink Hotel
And Culver native Jeff Kenney, the archives manager for the Culver Academies Museum, who regularly provides historical commentary on boat tours of Lake Maxinkuckee.
"Maxinkuckee is one of the most studied lakes in the world, thanks largely to the work of biologists Evermann and Clark, whose massive, two-volume study published in the early 1920s is still taught today in classes related to freshwater biology," Jeff says.
Culver Military Academy, the private, college-prep high school, is located at Lake Maxinkuckee, but the full story of the school's history awaits coverage in a future show. We've got plenty to dive into with the resort lakes, where history continues to unfold. A cover story in the July 2018 issue of Indianapolis Monthly magazine noted that at Lake Wawasee, the historic Oakwood Resort has reopened, reporting, "The 125-year-old lodge hosts a salon, spa and the Pier Restaurant , with a great view of Wawasee's many expensive boats."
Referring to Kurt Vonnegut's affection for Lake Maxinkuckee, the magazine notes: "The author couldn't have fabricated a more scenic locale in his novels . . . Indiana's second-largest natural body of water offers shoreline restaurants, well-lit trails and a small town full of boutiques."
According to our guest Jeff Kenney, the arrival of a railroad to Culver in 1884 "launched the plethora of summer cottagers who settled on the lake . . . bringing some 7,000 visitors from across the state to Maxinkuckee on any given summer weekend." Current owners of homes at Lake Maxinkuckee include Jim Irsay, the owner of the Indianapolis Colts, and a brother of Vice President Mike Pence.
At Lake Wawasee, the original Spink Hotel was built in 1926 by Indianapolis entrepreneur Edgar Spink at a cost of $350,000, according to our guest Charles Braun. The hotel was operated for several years by his two daughters, who made it a nationally known resort, with opportunities for gambling among its enticements.
During the show, Charles also discusses Syracuse Lake, which is near Wawasee and doesn't have as much of the larger lake's "abundant boat traffic," as Indianapolis Monthly puts it. The magazine refers to Syracuse Lake as "a quiet alternative."
Some history facts:
Maxinkuckee ice was an export of the area in the days before modern refrigerators. "[It] was sold, thousands of tons of it, all over the Midwest from 1880 to 1937," Jeff Kenney says.
A Hoosier who was among the survivors of the Titanic shipwreck in 1912 became the head gardener at Culver Military Academy.
A musical composition called the Wawasee Waltz was written in the mid-1890s. The Syracuse Public Library and the Syracuse-Wawasee Historical Museum have posted a recording of the waltz online, along with period postcards of lakeside activities.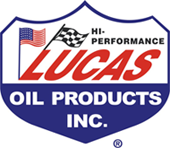 Roadtrip: the Dixie Sternwheeler and Lake Webster
In this encore journey from the days before the Covid pandemic, Guest Roadtripper and historic preservationist Theresa Berghoff invites us to join her on the banks of beautiful Lake Webster, just south of Lake Wawasee in Kosciusko County.
The object of the journey: the Dixie sternwheeler, the oldest sternwheeler in the state of Indiana. (For the nautically uninformed, a sternwheeler is a steamship propelled by a paddle wheel positioned at the rear.) Docked in the town of North Webster, the Dixie has plied the waters of Lake Webster for the better part of a century and was added to the National Register of Historic Places in 2009.
As Theresa explains, the Dixie is one of three sternwheelers that have served the Lake Webster community. The first was called the City of Webster, built by German immigrant Joseph Breeck in 1906. Captain Breeck was a blacksmith and former riverboat pilot. He used the boat as a floating blacksmith shop and also delivered mail and groceries in it. In 1913 the boat hit some rocks and sank.
Captain Breeck built a second boat, this time with a wooden hull; he called it the Dixie and offered Sunday tours around the lake. The wooden hull quickly deteriorated, however, and by 1928 it was beyond repair. The captain salvaged what he could, burned the remains and sank them in a deep-water area of the lake.
The current Dixie was built of the salvaged parts of the original Dixie and a new flat bottom steel hull that was shipped from St. Louis by rail. After 89 years in service, it would seem that the Dixie proves the old adage, "the third time's the charm," at least when it comes to Captain Breeck's boats.
Please note: due to the pandemic, the Dixie sternwheeler is closed until the 2021 summer season.


History Mystery
Influential families who owned cottages at Lake Maxinkuckee beginning in the late 1800s included the Marmons, the pioneering automobile makers. Howard Marmon founded the Indianapolis-based Marmon Motor Company, which built the winning car in the first Indianapolis 500 in 1911. By then, the Marmon family had enjoyed a cottage at Lake Maxinkuckee for more than 20 years.

Question: Name the type of Marmon car that won the inaugural Indy 500.
Hint: The car's name was derived from its color scheme.
Note: Because this is an encore show, please do not attempt to call in with an answer.
By the way, if your organization would like to offer prizes to be used on the show, email molly@hoosierhistorylive.org. It's a great way to promote your group!
Podcast Listening 101: The Basics
We still broadcast live every Saturday on WICR 88.7, but more and more of our listeners are getting their Hoosier History Life shows by podcast - and it's easier than ever!
It's really this simple: If you have a smartphone, go to the Google search engine, click on the microphone button, and say "Hoosier History Live podcasts." Or if you don't use the microphone, type in the words "Hoosier History Live podcasts" at the Google search bar.You'll immediately get a list of recent shows to choose from. Click on one of them - and let the listening begin!
If you have a preferred podcast provider like Apple Podcasts or Stitcher, you can use their search function to call up Hoosier History Live as well. When you see our yellow Hoosier History Live logo, just click on the episode you want to listen to.
And don't forget to share! You can post links to our podcast on your social media page or send them by mail or text.


Nelson Price, host and historian
Molly Head, producer/general manager, (317) 927-9101
Mick Armbruster, associate producer
Cheryl Lamb, administrative manager
Richard Sullivan, senior tech consultant
Pam Fraizer, graphic designer
Garry Chilluffo, consultant
Please tell our sponsors that you appreciate their support!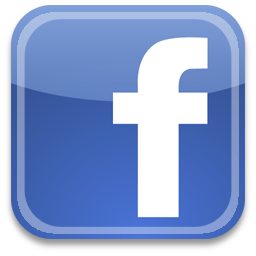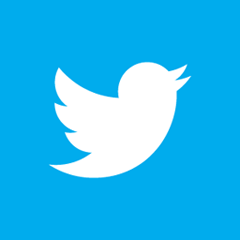 For organizational sponsorship, which includes logos, links, and voiced credits in the show and in podcasts, email molly@hoosierhistorylive.org, or call (317) 927-9101 for information. Our podcast listens are increasing and we are being distributed on Indiana Memory and the National Digital Public Library. Grow with us as our podcast and internet presence expands! Thanks also to Visit Indy, Fraizer Designs, WICR-FM, Henri Pensis, Aaron Duvall, Kielynn Tally, Heather McIntyre, Justin Clark, and many other individuals and organizations.
Thank you!
We'd like to thank the following recent, new and renewal contributors whose donations help make this show possible!
Kathleen Angelone
Wendy Boyle
Sharon Butsch Freeland
Bruce and Julie Buchanan
Dr. Robert and Jill Clements
Tom Spalding
Ryan Zumbahlen
David Yount
Linda Gugin and Jim St. Clair
Doug Winings 
Peggy Sabens
Carl and Kathleen Widland 
Carol Bacon
Rachel Perry
Tom Swenson
Dr. James Madison
Stacia Gorge
Dr. Geoffrey Golembiewski
September 12, 2020 - coming up
Ask Nelson and Ray Boomhower about WW II-era Hoosiers... and more
In the wake of the recent 75th anniversary of the end of World War II, we will share the stories of Hoosiers who became deeply immersed in the global conflict, specifically those who have not typically been included in retrospective accounts of the war's history.
The format will follow that of our periodic all call-in shows in which our host, author and historian Nelson Price, is joined by a co-host to answer listener questions about Indiana's heritage. This time, Nelson will be joined by Ray Boomhower of the Indiana Historical Society, who has written biographies of several Hoosiers involved in World War II. In addition, Ray's two most recent books - To Be Hoosiers: Historic Stories of Character and Fortitude (The History Press, 2020) and Indiana Originals (The History Press, 2018) - are anthologies that include accounts of episodes that unfolded during the war, among other eras.
But listeners are not limited to questions related to World War II when calling the WICR-FM (88.7) studio at any point during our show. Our historian co-hosts welcome any questions or insights about our state's heritage; the phone number of the WICR studio is 317-788-3314.
In between listener phone calls, Nelson and Ray will interview each other. Ray will start off by sharing insights about a national controversy involving Black aviators at Freeman Field, an Army air base near Seymour that was selected in 1942 as an advanced training center for bomber pilots. As recounted in To Be Hoosiers, more than 60 officers from the all-Black 477th Bombardment Group were arrested in April 1945 when they objected to policies that prohibited them from using a whites-only USO club in Seymour.
The arrests came in the days after Black officers attempted to enter the segregated club; Ray will explain the aftermath, which involved top state and national politicians as well as administrators at Freeman Field. (After the war and a period of inactivity, Freeman Field became the municipal airport for Seymour.)
Also during our show, Ray will discuss World War II combat photographer John Bushemi (1917-1944), who grew up in Gary, Ind., the son of Sicilian immigrants. During the Great Depression, Bushemi dropped out of the former Lew Wallace High School to join his father and brother in working at the steel mills in Gary. But he also became a photographer for the Gary Post-Tribune newspaper.
Five months before the U.S. entered World War II, Bushemi joined the Army and later became a photographer on the front lines in the Pacific theater for Yank, a magazine for enlisted men and women in the military. He was killed by shrapnel from a series of Japanese mortar shells. According to an account described in a blog that Ray Boomhower has written about Bushemi, his final words to a war correspondent may have been: "Be sure to get those pictures back to the office."
During an interlude from our World War II-related topics, Nelson will share insights about nationally known artist Nancy Noel, who died last month at age 74 at her scenic farm near Zionsville. She is among the notables included in Nelson's book, Indiana Legends: Famous Hoosiers from Johnny Appleseed to David Letterman, 4th Edition (Hawthorne Publishing, 2005). Nelson interviewed Nancy Noel several times, including at her farm, Llandfair, where her menagerie of pets often included more than 20 llamas.

Although she first drew attention for her portraits of children, Nancy Noel went on to earn acclaim for a range of paintings, from depictions of the Amish in northern Indiana to African tribal people and angels. Nelson will describe how artwork became, as Nancy once put it, her "salvation" when she was struggling academically as a child with undiagnosed dyslexia at Immaculate Heart of Mary School in Indianapolis. One of her teachers, a Catholic nun whom Nelson also interviewed decades later, noticed Nancy's artistic talents. Eventually, celebrities who owned her paintings included the Beach Boys, Robert Redford and former South African president Nelson Mandela.

In addition, Ray will describe what is known about the life of Norman Vandivier, a Navy pilot from Franklin, Ind., who was involved in the Battle of Midway in the Pacific. Vandivier was flying a dive bomber from the aircraft carrier USS Enterprise when he disappeared. As recounted in To Be Hoosiers, he previously had survived the Japanese attack on Pearl Harbor in December 1941 that initiated America's entry into the war. Letters sent by Vandivier to his parents, sister, comrades on aircraft carriers and others are included in a collection at the Indiana Historical Society.

Note: Although listeners are welcome to call in with questions on any topics related to Indiana history, Nelson and Ray do not plan to talk about famous Hoosiers involved in World War II who have been the focus of previous Hoosier History Live shows. They include Pulitzer Prize-winning war correspondent Ernie Pyle (whom we featured on a show in 2015) and Admiral Raymond Spruance,who commanded naval forces during some of the most significant battles in the Pacific and was the focus of a Hoosier History Live show in 2017.





© 2020 Hoosier History Live. All rights reserved.