September 12, 2020
Ask Nelson and Ray Boomhower about WW II-era Hoosiers... and more
Click here to listen to the podcast.
In the wake of the recent 75th anniversary of the end of World War II, we will share the stories of Hoosiers who became deeply immersed in the global conflict, specifically those who have not typically been included in retrospective accounts of the war's history.
The format will follow that of our periodic all call-in shows in which our host, author and historian Nelson Price, is joined by a co-host to answer listener questions about Indiana's heritage. This time, Nelson will be joined by Ray Boomhower of the Indiana Historical Society, who has written biographies of several Hoosiers involved in World War II. In addition, Ray's two most recent books - To Be Hoosiers: Historic Stories of Character and Fortitude (The History Press, 2020) and Indiana Originals (The History Press, 2018) - are anthologies that include accounts of episodes that unfolded during the war, among other eras.
But listeners are not limited to questions related to World War II when calling the WICR-FM (88.7) studio at any point during our show. Our historian co-hosts welcome any questions or insights about our state's heritage; the phone number of the WICR studio is 317-788-3314.
In between listener phone calls, Nelson and Ray will interview each other. Ray will start off by sharing insights about a national controversy involving Black aviators at Freeman Field, an Army air base near Seymour that was selected in 1942 as an advanced training center for bomber pilots. As recounted in To Be Hoosiers, more than 60 officers from the all-Black 477th Bombardment Group were arrested in April 1945 when they objected to policies that prohibited them from using a whites-only officers club in Seymour.
The arrests came in the days after Black officers attempted to enter the segregated club; Ray will explain the aftermath, which involved top state and national politicians as well as administrators at Freeman Field. (After the war and a period of inactivity, Freeman Field became the municipal airport for Seymour.)
Also during our show, Ray will discuss World War II combat photographer John Bushemi (1917-1944), who grew up in Gary, Ind., the son of Sicilian immigrants. During the Great Depression, Bushemi dropped out of the former Lew Wallace High School to join his father and brother in working at the steel mills in Gary. But he also became a photographer for the Gary Post-Tribune newspaper.
Five months before the U.S. entered World War II, Bushemi joined the Army and later became a photographer on the front lines in the Pacific theater for Yank, a magazine for enlisted men and women in the military. He was killed by shrapnel from a series of Japanese mortar shells. According to an account described in a blog that Ray Boomhower has written about Bushemi, his final words to a war correspondent may have been: "Be sure to get those pictures back to the office."
During an interlude from our World War II-related topics, Nelson will share insights about nationally known artist Nancy Noel, who died last month at age 74 at her scenic farm near Zionsville. She is among the notables included in Nelson's book, Indiana Legends: Famous Hoosiers from Johnny Appleseed to David Letterman, 4th Edition (Hawthorne Publishing, 2005). Nelson interviewed Nancy Noel several times, including at her farm, Llandfair, where her menagerie of pets often included more than 20 llamas.
Although she first drew attention for her portraits of children, Nancy Noel went on to earn acclaim for a range of paintings, from depictions of the Amish in northern Indiana to African tribal people and angels. Nelson will describe how artwork became, as Nancy once put it, her "salvation" when she was struggling academically as a child with undiagnosed dyslexia at Immaculate Heart of Mary School in Indianapolis. One of her teachers, a Catholic nun whom Nelson also interviewed decades later, noticed Nancy's artistic talents. Eventually, celebrities who owned her paintings included the Beach Boys, Robert Redford and former South African president Nelson Mandela.
In addition, Ray will describe what is known about the life of Norman Vandivier, a Navy pilot from Franklin, Ind., who was involved in the Battle of Midway in the Pacific. Vandivier was flying a dive bomber from the aircraft carrier USS Enterprise when he disappeared. As recounted in To Be Hoosiers, he previously had survived the Japanese attack on Pearl Harbor in December 1941 that initiated America's entry into the war. Letters sent by Vandivier to his parents, sister, comrades on aircraft carriers and others are included in a collection at the Indiana Historical Society.
Ray and Nelson also will discuss other Hoosiers involved in World War II, including:
David Shoup (1904-1983), a Marine Corps general who commanded the victorious American forces in the Battle of Tarawa and was awarded a Medal of Honor for his leadership. Raised on a farm in western Indiana, Shoup retired as a military officer in the 1960s and became one of the most prominent critics of the Vietnam War.
Broadcaster and journalist Elmer Davis (1890-1958), who criticized the federal government at the outset of World War II for sharing too little information with the general public. As a result, Davis was selected to run the U.S. Office of War Information, a newly created federal agency. In To Be Hoosiers, Ray describes how Davis, who was born in the southern Indiana town of Aurora and graduated from Franklin College, attempted in his government post to "balance the need for military secrecy with the public's right to know."
And two trail-blazing pilots in the Women's Airforce Service Pilots, commonly known as WASPs. Nelson interviewed both women, including Marty Wyall of Fort Wayne, who was a Hoosier History Live guest in 2010. She died in 2017 at age 95. The other WASP, Margaret Ray Ringenberg, who also lived in the Fort Wayne area, is included in Indiana Legends as well as The Greatest Generation by Tom Brokaw. Mrs. Ringenberg died in 2008 at age 87.
Note: Although listeners are welcome to call in with questions on any topics related to Indiana history, Nelson and Ray do not plan to talk about famous Hoosiers involved in World War II who have been the focus of previous Hoosier History Live shows. They include Pulitzer Prize-winning war correspondent Ernie Pyle (whom we featured on a show in 2015) and Admiral Raymond Spruance,who commanded naval forces during some of the most significant battles in the Pacific and was the focus of a Hoosier History Live show in 2017.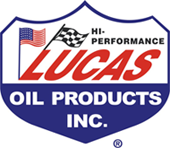 Roadtrip: Bona Thompson Center in Irvington
Guest Roadtripper and retired bookstore owner Kathleen Angelone suggests a visit to the Bona Thompson Memorial Center on the east side of Indianapolis in Irvington. It was built as the library for Butler University when it was located in Irvington (Butler moved to its current location on the north side of Indy in 1928).
The Bona Thompson Memorial Center is maintained by the Irvington Historical Society and houses their collections of art and historical documents and items. Permanent exhibits include artifacts from International Harvester, Abe Martin memorabilia, an historical Irvington diorama with train narrated by Howard Caldwell, and a model of Butler University's historic campus.
Another memorable exhibit curated by the Irvington historical Society: murals from the "Angel Room," located in a cupola above the famous dome of the West Baden Springs Hotel in southern Indiana. The murals have been recreated as part of a full-scale replica that captures the unique, vertigo-inspiring setting of the original artwork.
Sounds like a heavenly Roadtrip with Kathleen!

Please note: Before visiting the Bona Thompson Memorial Center, check whether they are open for visitors during the Covid-19 pandemic.


History Mystery
A future governor of Indiana was a navigator on a B-17 bomber during World War II. In May 1942, he was captured by the Japanese during the first of two major battles on the Pacific island of Corregidor.
He was only a prisoner of war for about two weeks. He managed to escape from the Japanese prison by swimming eight miles in shark-infested waters between Corregidor and the mainland of the Philippines. Although he was recaptured, he escaped again and fought in the jungles with the Filipino forces against the Japanese.
After World War II, he became a lawyer in Seymour, Ind., before launching a political career by winning election as a Republican to the Indiana Legislature. He eventually served one term as Indiana's governor, then lived a mostly reclusive life before his death in 2016.
Question: Which governor of Indiana was a WWII navigator and held as a prisoner of war?
The call-in number is (317) 788-3314. Please do not call in to the show until you hear Nelson pose the question on the air, and please do not try to win if you have won any other prize on WICR during the last two months. You must be willing to give your first name to our engineer, you must answer the question correctly on the air and you must be willing to give your mailing address to our engineer so we can mail the prize pack to you.
The prizes this week are four daytime general admission tickets to Conner Prairie, plus four 1859 Balloon Voyage tickets, courtesy of Conner Prairie. Now open.
By the way, if your organization would like to offer prizes to be used on the show, email molly@hoosierhistorylive.org. It's a great way to promote your group!
Podcast Listening 101: The Basics
We still broadcast live every Saturday on WICR 88.7, but more and more of our listeners are getting their Hoosier History Life shows by podcast - and it's easier than ever!
It's really this simple: If you have a smartphone, go to the Google search engine, click on the microphone button, and say "Hoosier History Live podcasts." Or if you don't use the microphone, type in the words "Hoosier History Live podcasts" at the Google search bar.You'll immediately get a list of recent shows to choose from. Click on one of them - and let the listening begin!
If you have a preferred podcast provider like Apple Podcasts or Stitcher, you can use their search function to call up Hoosier History Live as well. When you see our yellow Hoosier History Live logo, just click on the episode you want to listen to.
And don't forget to share! You can post links to our podcast on your social media page or send them by email or text.


Nelson Price, host and historian
Molly Head, producer/general manager, (317) 927-9101
Mick Armbruster, associate producer
Cheryl Lamb, administrative manager
Richard Sullivan, senior tech consultant
Pam Fraizer, graphic designer
Garry Chilluffo, consultant
Please tell our sponsors that you appreciate their support!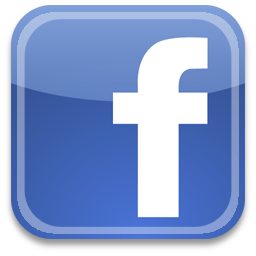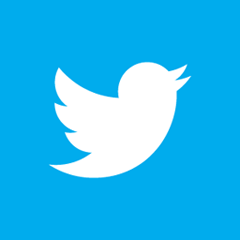 For organizational sponsorship, which includes logos, links, and voiced credits in the show and in podcasts, email molly@hoosierhistorylive.org, or call (317) 927-9101 for information. Our podcast listens are increasing and we are being distributed on Indiana Memory and the National Digital Public Library. Grow with us as our podcast and internet presence expands! Thanks also to Visit Indy, Fraizer Designs, WICR-FM, Henri Pensis, Aaron Duvall, Kielynn Tally, Heather McIntyre, Justin Clark, and many other individuals and organizations.
Thank you!
We'd like to thank the following recent, new and renewal contributors whose donations help make this show possible!
Kathleen Angelone
Wendy Boyle
Sharon Butsch Freeland
Bruce and Julie Buchanan
Dr. Robert and Jill Clements
Tom Spalding
Ryan Zumbahlen
David Yount
Linda Gugin and Jim St. Clair
Doug Winings 
Peggy Sabens
Carl and Kathleen Widland 
Carol Bacon
Rachel Perry
Tom Swenson
Dr. James Madison
Stacia Gorge
Dr. Geoffrey Golembiewski
September 12, 2020 - coming up
Please Note: Hoosier History Live will be pre-empted on September 12 for WICR-FM's broadcast of Rosh Hashanah services.