September 26, 2020
KKK dominance in 1920s Indiana
Click here to listen to the podcast.
Why did the despicable Ku Klux Klan become pervasive across Indiana during the 1920s?
Who joined? And does the tendency of the general public to focus on Klan Grand Dragon D.C. Stephenson (and his lurid scandals) dilute the more insidious - if less sensationalistic - impact the KKK had on life in Indiana in the 1920s?
These are among the questions that acclaimed Indiana historian James Madison tackles in his new book, The Ku Klux Klan in the Heartland (IU Press), which explores one of the most shameful eras in the Hoosier state. From 1923 through 1925, the peak of the KKK's influence in Indiana, "up to one third of the state's native-born, white Protestant men signed up," Jim Madison notes.
Jim, an IU professor emeritus of history whose honors and awards include being designated a Living Legend by the Indiana Historical Society in 2016, will be Nelson's guest as Hoosier History Live continues its mission to explore all aspects of the state's heritage. Jim Madison's other books include Hoosiers: A New History of Indiana (2014) and A Lynching in the Heartland (2001), which explored the 1930 lynching in Marion, Ind., of two African-American teenagers. That notorious episode was not connected to the KKK.
The Klan that dominated Indiana during the 1920s was the second of three incarnations of the organization in American history, Jim notes. The first, which formed soon after the Civil War, prevailed in Southern states and terrorized African Americans newly freed from slavery.
In contrast, the Klan's primary targets in Indiana during the 1920s were immigrants and Catholics, according to The Ku Klux Klan in the Heartland.
By many accounts, one of the largest Klan gatherings (or "Konklaves") unfolded in Kokomo on July 4, 1923. Thousands of Hoosiers were joined by visitors from other states for an event that featured fireworks; a massive cross that was soaked in kerosene and set on fire; a parade of robed men and women accompanied by nine bands, and the dramatic arrival of Stephenson (1891-1966) in an open cockpit biplane.
"Klan men and women saw themselves not as bigoted extremists, but as good Christians and good patriots joining proudly in a moral crusade," Jim writes. Membership rosters, he adds, demonstrate that Hoosiers who joined the Klan were not exclusively stereotypical "rubes" lacking in education or sophistication. Instead, membership consisted of "a wide range of people, most from the middle ranks of society. Respectable lawyers, Masons, police officers, churchwomen, teachers, mayors and businessmen joined the Klan in Indiana."
Klan membership cards and receipts for KKK memorabilia in Hamilton County from 1923 to 1926 - discovered during the 1990s in a trunk stored in a barn - are now at the Indiana Historical Society. The documents are available for viewing by the public by making an appointment with the historical society's library.
Opposition to the Klan did exist in Indiana. In 1924, hundreds of University of Notre Dame students protested Klan members, even pulling off their hoods and throwing potatoes at them, a clash described in The Ku Klux Klan in the Heartland. Four years later, the Indianapolis Times newspaper received a Pulitzer Prize for its anti-Klan reporting. Many Hoosiers who opposed the KKK, though, opted to remain silent.

Allies of the Klan included Gov. Ed Jackson, whom Jim Madison describes as "the undisputed holder of the title of the worst governor in Indiana history." At Jackson's inaugural reception in January 1925, Grand Dragon Stephenson stood by his side. Later indicted on charges of attempted bribery, Jackson "escaped jail only on a technicality," Jim writes.

The peak years of Klan membership in Indiana were 1923 and '24. Local chapters, called Klaverns, existed in every county.

World War I, which ended in 1918, "had advanced suspicions of the foreign born . . . anyone not judged to be 100 percent American," according to The Ku Klux Klan in the Heartland. The suspicions swept across Indiana, Jim Madison writes, in part because the state was more homogeneous than many others. Some of the counties with the highest per capita Klan membership had the least diversity.

In 2010, Hoosier History Live explored the Klan's stranglehold on Indiana's political and cultural life during the 1920s. Research by our guest on that show, IU professor emeritus Allen Safianow, assisted Jim Madison in putting together The Ku Klux Klan in the Heartland.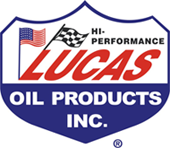 Roadtrip: Town of Speedway in Marion County
Guest Roadtripper Dr. James "Jim" Glass of Historic Preservation & Heritage Consulting and former Deputy State Historic Preservation Officer, suggests we visit the town of Speedway. Although Speedway is located within the contemporary boundaries of Indianapolis, it is a separate political entity. It also has its own historical and cultural identity, in no small part because it is home to the Indianapolis Motor Speedway.
Like Beech Grove, Speedway originated as a planned community, created to provide homes, shopping areas and community services for factory workers. The founders were Carl Fisher and James Allison, who along with Arthur Newby and Frank Wheeler, also created the Indianapolis Motor Speedway in 1909 to test and perfect automobile engines, tires and assemblies.
In 1912, Fisher and Allison instructed their real estate partner, Lemon H. Trotter, to purchase 320 acres southwest of the racing track and west of their new Prest-O-lite factory, to be used for a town in which their employees could live.
Soon after the founding of the town, James Allison organized a company to design race car engines and located the initial building on Main Street. That venture began to construct Liberty aircraft engines during World War I and expanded rapidly in the 1920s. Other factories followed, and explosive growth came during World War II, when Allison Engineering, now part of General Motors, became one of the largest wartime manufacturers of fighter aircraft engines.
And then there's the IMS itself, always a major presence in Speedway, and by the early 1920s bringing 125,000 fans from all over the world to the yearly Indianapolis 500.
Some attractions to check out in Speedway:
Nelson Price, host and historian
Molly Head, producer/general manager, (317) 927-9101
Mick Armbruster, associate producer
Cheryl Lamb, administrative manager
Richard Sullivan, senior tech consultant
Pam Fraizer, graphic designer
Garry Chilluffo, consultant
Please tell our sponsors that you appreciate their support!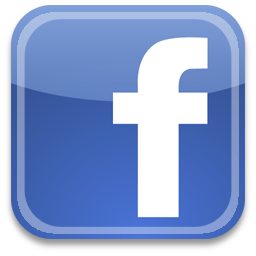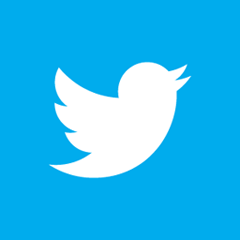 For organizational sponsorship, which includes logos, links, and voiced credits in the show and in podcasts, email molly@hoosierhistorylive.org, or call (317) 927-9101 for information. Our podcast listens are increasing and we are being distributed on Indiana Memory and the National Digital Public Library. Grow with us as our podcast and internet presence expands! Thanks also to Visit Indy, Fraizer Designs, WICR-FM, Henri Pensis, Aaron Duvall, Kielynn Tally, Heather McIntyre, Justin Clark, and many other individuals and organizations.
Thank you!
We'd like to thank the following recent, new and renewal contributors whose donations help make this show possible!
Kathleen Angelone
Wendy Boyle
Sharon Butsch Freeland
Bruce and Julie Buchanan
Dr. Robert and Jill Clements
Tom Spalding
Ryan Zumbahlen
David Yount
Linda Gugin and Jim St. Clair
Doug Winings 
Peggy Sabens
Carl and Kathleen Widland 
Carol Bacon
Rachel Perry
Tom Swenson
Dr. James Madison
Stacia Gorge
Dr. Geoffrey Golembiewski
October 3, 2020 - coming up
Attica, Ind., and its historic, endangered downtown
Typically, the 10 Most Endangered Places list of Indiana Landmarks features single sites, such as a historic church, school, hotel or bridge with an imperiled fate. But in the case of a small city on the Wabash River in far-western Indiana, the entire downtown is on the endangered list.
Attica, Ind., flourished with the building of the Wabash and Erie Canal during the 1840s and, about 10 years later, the completion of the Toledo, Wabash and Western Railroad that came through Fountain County city, where 3,245 people currently live.
Hotel Attica, which was built in 1853 (and known initially as the Revere Hotel), was the overnight lodging spot for notables including Teddy Roosevelt, Al Capone and Bing Crosby. A Masonic Temple became a popular gathering place. Houses and commercial buildings were constructed in a range of architectural styles from Federal and Italianate to, eventually, Art Deco.
Today, Hotel Attica is vacant, with structural damage that includes a partially collapsed façade. Some 19th century buildings have been neglected, resulting in significant deterioration. And the Devon Theater, a 1938 cinema house that's been a beloved landmark, is struggling to endure.
As Hoosier History Live explores Attica - where the Attica Downtown Historic District and three other historic districts are listed on the National Register of Historic Places - Nelson's guests will include Tommy Kleckner, the western regional office director of Indiana Landmarks.
Tommy emphasizes that, despite the challenges that confront Attica's downtown, the city retains several assets, including historic residential neighborhoods - some with houses dating to the canal era - as well as a 90-acre park and an area known as Cottrell Village with a church constructed circa 1850 in the Greek Revival style.
But Hotel Attica, the Masonic Temple and other downtown buildings are, according to Tommy, "imminently threatened by neglect." The hotel's west façade collapsed in 2012 during a severe windstorm; three years later, the hotel closed. The façade remains unrepaired and continues to crumble.
Many of the hotel's famous guests stayed in Attica because they were traveling through town by train. Attica was founded in the 1820s, but grew slowly until the canal and railroad era; according to Tommy Kleckner, the population grew by 70 percent during the 1850s.
By the early 20th century, the city also became a hub of brick manufacturing. Beginning in 1907, Poston Brick Company shipped bricks across the country for nearly 70 years. More than 25 academic buildings at Purdue University were constructed with Poston Brick.
In addition to downtown Attica, the 10 Most Endangered Places list includes a Carnegie library in Elwood; a vacant Presbyterian church with dozens of Tiffany stained glass windows in Richmond, and a former jail and sheriff's residence in Tipton County.
To learn more about the city of Attica and efforts for its historic preservation, check out these sites: