October 17, 2020
Haunting tales about historic places and people
Click here to listen to the podcast.
The mysterious disappearance in 1913 of a 9-year-old girl in New Castle triggered a national search that continued for years. The possible abduction and murder of Catherine Winters - who vanished while walking on one of the town's busiest streets and never was found - became a haunting tale that continues to be told to this day.
Another eerie story - also rooted in history - is set at the Indiana Statehouse and involves an eccentric judge who was elected in the mid 1940s and served through the 1950s. Indiana Supreme Court Justice James Emmert, who kept a rifle in his office, was known to shoot noisy pigeons from his third-floor window. Ever since his death in 1974, security guards and Statehouse staffers occasionally have reported seeing a ghostly figure - clad in a judicial robe and toting a rifle - wandering the hallways.
And in Cambridge City, a historic town on the Old National Road (now US 40) in far-eastern Indiana, a spooky tale involves the former home of Gen. Sol Meredith, a Civil War hero who was the leader of the legendary Iron Brigade in the Union Army. A series of tragic deaths occurred in the historic home, resulting in folklore about a ghost sighting.
Historian and author Al Hunter, a columnist for the Weekly View newspaper based in the Irvington neighborhood of Indianapolis, will be Nelson's guest to share details about these and other haunting tales that involve historic people and places. Although Al is well-known for his popular ghost tour strolls through Irvington every October, we will explore a range of spooky sites across Indiana during our show. Our destinations include several cities and towns like Cambridge City that are on the Old National Road/U.S. 40; Al has been a board member of the Indiana National Road Association.
Among our stops on US 40: Terre Haute, where generations of residents are familiar with a creepy story involving Stiffy Green, a bulldog that was the beloved pet of a local man who died in 1920. After Stiffy's owner was interred in a family mausoleum at Highland Lawn Cemetery, the bulldog persisted in running away from home to sit near the crypt, so the story goes.
During our show, Al will describe events that unfolded when Stiffy died and, apparently after being taken to a taxidermist, was placed in his owner's mausoleum. Eventually Stiffy was moved to the Vigo County Historical Society, where he is one of the most popular exhibits today.
Our show will begin with a discussion of the Catherine Winters disappearance, which prompted searches involving hundreds of Hoosiers and inspired at least two songs about the missing girl, as well as the distribution of handbills in movie houses across the country in attempts to find her. Theories about her fate pointed to possible culprits ranging from a group of gypsies seen traveling through New Castle to her father and stepmother.
During the same era that Catherine Winters vanished - the early 1900s - sisters in Cambridge City were creating Arts and Crafts-style pottery that has been exhibited around the world. To this day, the Overbeck House and Studio draws visitors to Cambridge City who want to learn about the six sisters, four of whom were the most directly involved in creating widely acclaimed pottery from 1911 until 1955.

Our guest Al Hunter says haunting folklore is associated with the Overbeck sisters' house, which was built in the 1830s. The sisters did all of their work - from designing to firing the ceramic pottery - in their home studio.

Al Hunter, who has been featured on the History Channel and the Discovery Channel, also has been a guest on several previous Hoosier History Live shows. They include shows that explored the notorious serial killer H.H. Holmes and his connections to Indianapolis and the Lincoln Funeral Train, which came through Indiana in 1865. In addition, Al has written a new book, The Petersen House: The Oldroyd Museum and The House Where Lincoln Died (America Through Time). Although the historic house is in Washington D.C., it has a connection to Indiana. A book launch with Al is scheduled for Halloween Day (Oct. 31) from 2 pm-4 pm at the James Whitcomb Riley Boyhood Home & Museum in Greenfield.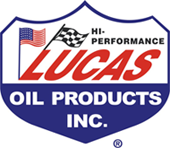 Roadtrip: Puryear Stree in Indy's St. Joseph's neighborhood
Guest Roadtripper Ophelia Wellington, founder of the Freetown Village living history museum, tells us there's an interesting story behind the naming of Puryear Street in the St. Joe neighborhood in downtown Indy.
Ophelia invites us to visit Puryear Street and learn about the man for whom it is named: John A. Puryear, one of the first African-American city councilmen in Indianapolis. If not for an ordinance passed by him, Capitol Avenue would be Tennessee Street and Senate Avenue would be Mississippi Street.
That's because Puryear, who had once been enslaved in North Carolina, his home state, did not want streets in his district, then home to numerous African Americans, named for former slave states.
And thanks to one of his white peers on the city council, Puryear was honored with the name of a street in his district. Puryear Street, which runs east-west between Pennsylvania and New Jersey Streets, has carried that name since 1905.
Ophelia tells us that Puryear did far more than rename streets; he fought for equality in employment and city services, as well as helping to found the Indianapolis Business League and the Afro American Realty Company. He was also a successful businessman himself.
What's in a (street) name? Turns out, quite a lot of history! You won't want to miss this fascinating Roadtrip with Ophelia into our African-American heritage.
History Mystery
The House of Blue Lights, the residence of an eccentric millionaire on the northeast side of Indianapolis, was the setting for some of the creepiest urban legends in the history of the Hoosier capital. For nearly 50 years, thousands of high school and college students trespassed on the estate that included the House of Blue Lights in the hope of glimpsing a beautiful corpse. According to the urban legend, the millionaire kept the embalmed corpse of his dead wife in a glass casket bathed in eerie blue lights.

The trespassing by waves of teenagers - particularly during Halloween season - continued after the millionaire died in 1964. Even when his secluded house was demolished in 1978, the property still attracted curiosity-seekers. Ironically, the millionaire had never been a widower. He had been married multiple times, but all of his ex-wives outlived him. So, despite the well-known urban legend, there never had been a corpse.

Question: What was the name of the eccentric millionaire who lived in the House of Blue Lights?

The call-in number is (317) 788-3314. Please do not call in to the show until you hear Nelson pose the question on the air, and please do not try to win if you have won any other prize on WICR during the last two months. You must be willing to give your first name to our engineer, you must answer the question correctly on the air and you must be willing to give your mailing address to our engineer so we can mail the prize pack to you.

The prizes this week are two tickets to the Seiberling Mansion and a gift certificate to Windmill Grill, all in Kokomo, courtesy of Howard County Historical Society and Peggy Hollingsworth.

Nelson Price, host and historian
Molly Head, producer/general manager, (317) 927-9101
Mick Armbruster, associate producer

Cheryl Lamb, administrative manager
Richard Sullivan, senior tech consultant
Pam Fraizer, graphic designer
Garry Chilluffo, consultant

Please tell our sponsors that you appreciate their support!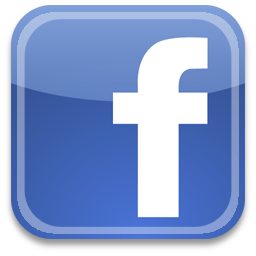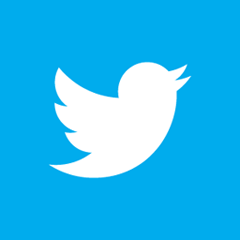 For organizational sponsorship, which includes logos, links, and voiced credits in the show and in podcasts, email molly@hoosierhistorylive.org, or call (317) 927-9101 for information. Our podcast listens are increasing and we are being distributed on Indiana Memory and the National Digital Public Library. Grow with us as our podcast and internet presence expands! Thanks also to Visit Indy, Fraizer Designs, WICR-FM, Henri Pensis, Aaron Duvall, Kielynn Tally, Heather McIntyre, Justin Clark, and many other individuals and organizations.
Thank you!
We'd like to thank the following recent, new and renewal contributors whose donations help make this show possible!
Dr. Geoffrey Golembiewski 
Jeanne Blake in memory of Lenny Rubenstein
Chuck and Karen Bragg
Kathleen Angelone
Wendy Boyle
Sharon Butsch Freeland
Bruce and Julie Buchanan
Dr. Robert and Jill Clements
Tom Spalding
Ryan Zumbahlen
David Yount
Linda Gugin and Jim St. Clair
October 24, 2020 - coming up
Influenza epidemic of 1918-19: The second and third waves, recovery
Halloween festivities in 1918 were canceled in Indianapolis and other Hoosier cities because of the devastating influenza epidemic.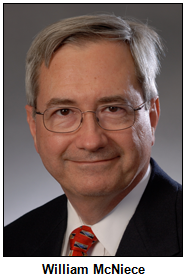 That's been noted during previous Hoosier History Live shows about the infamous epidemic - which is more accurately called a pandemic because the often fatal strain of influenza in 1918 and 1919 spread around the world.
Also during our previous shows on the topic - including a program that broadly explored Epidemics in Indiana history and an earlier show focused on the 1918 Influenza Epidemic in Indiana - medical historians discussed how the label "Spanish flu" mischaracterizes the 1918 health crisis. Our guests explained that contemporary experts point to sources other than Spain for the deadly influenza that caused havoc around the globe more than 100 years ago.
During our previous shows, we focused on the origins and the initial outbreaks in Indiana, leaving an unexpected and devastating "second wave" in 1918-19 mostly unexplored. So our distinguished medical historians, Dr. William McNiece and Bill Beck, will return for this show to share insights about additional aspects of the epidemic - which even included a "third wave" - as well as the eventual recovery.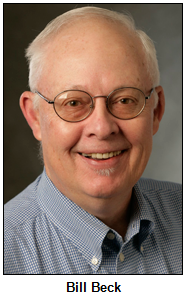 Dr. McNiece, president of the Marion County Historical Society, is an anesthesiologist at an Indianapolis hospital. Bill Beck, founder of Lakeside Writers' Group, is an author who has written dozens of institutional history books, including histories of Indiana hospitals.

According to Bill Beck's research, factors that are thought to have contributed to subsequent waves of the historic epidemic include, in November 1918, the gatherings of thousands of Hoosiers cheering the end of World War I on Armistice Day (now known as Veterans Day).

The second wave, which began in September 1918, was far more deadly in the United States than the initial wave that occurred earlier in the year. The third wave ensued from November 1918 and persisted through February 1919. Even in March 1919, 70 residents of Muncie died of influenza, Bill Beck notes.

Our guests credit Dr. Herman Morgan, Marion County's top public health official for more than 30 years beginning in 1911, with saving lives by taking steps initially regarded as controversial. They included periodic mask orders, lockdowns and closing schools.