November 7, 2020
The legacy of Ron Spencer and Theatre on the Square
Click here to listen to the podcast.
The cultural and theatrical life of the Hoosier capital suffered two huge losses during the third week of September 2020. Within the space of three days, Indianapolis learned of the death of two of its most creative, boundary-pushing directors: Ron Spencer, founder and artistic director of Theatre on the Square (TOTS), and Bryan Fonseca, who co-founded the Phoenix Theatre.
We hope to cover Fonseca and his work in theatre on a future show, but for now we turn our attention to the life of Ron Spencer, who grew up in McCordsville but attended high school in Indianapolis.
Ron Spencer's long life on the stage began as a child and extended all the way into his final years in Puerto Vallarta, where he moved after retiring from Theatre on the Square in 2014. And while he was well known as a director of shows at TOTS, he also made his mark as an actor, singer, and playwright.
Among Ron's writing credits: Dearest, a Mommy Musical, based on the tell-all book written by Christina Crawford about her tumultuous relationship with mother, actress Joan Crawford.
The camp, over-the-top production of Dearest - directed by Ron for the Indianapolis Fringe Festival and a follow-up TOTS production - was emblematic of his love for Hollywood stars of a certain age and their camp-classic films.
Under his leadership, TOTS held a "film noir" series which re-imagined revered (if sometimes ironically) cinematic gems like Mildred Pierce (1945) and Whatever Happened to Baby Jane (1962) as tongue-in-cheek stage plays, with Ron reenacting the roles originated by Bette Davis and other iconic female stars of the era.
It would be a mistake, however, to consider only the amusing and camp aspects of Ron's theatrical work. As the artistic director of Theatre on the Square, he spearheaded the production of such important plays as Corpus Christi by Terrence McNally, which raised questions about spirituality and sexuality.
And it was no accident that many TOTS shows featured the perspective of members of marginalized communities. As a gay man who came of age in the late 1950s and early 1960s, Ron knew what it meant to be treated as an outsider and understood the power of theatre to offer hope and change hearts.
In a memorable TOTS production of a musical featuring the work of composer George Winters, Ron sang the song "It Gets Better," a plea to LGBT youth being bullied by peers to look beyond the torment and see the rich, rewarding life that awaits them as adults.
The discussion of Ron Spencer's life will be led by Hoosier History Live associate producer Mick Armbruster, filling in for our regular host, Nelson Price. Mick will be joined by phone by two guests who knew and worked with Ron Spencer over the course of many years:
Jeannie Logan, who worked with Ron on numerous musicals at Theatre on the Square and other local venues. For decades, Jeannie has performed as a vocalist all over the country and parts of the world. She currently works as a private vocal coach and also teaches at the Ji-Eun Lee Music Academy in Fishers.
And Bill Book, a professional actor who has been performing in the Indianapolis area since the early 1980s. He has been directed by, performed on stage with and been close friends with Ron Spencer for over 33 years.
Mick, Jeannie and Michael will discuss Ron's early work in theatre, as well as his founding of Theatre on the Square in 1988 at its original location in Fountain Square. TOTS moved to Mass Avenue in 1993 to be part of the burgeoning arts district there. They'll explore the impact TOTS had on the cultural life of Indianapolis, as well as consider the factors that led to its demise in 2018.

Mick plans to open the WICR phone lines early in hope that some of Ron's many friends and theatrical associates will call in at (317) 788-3314 with their stories and memories.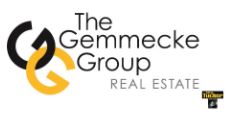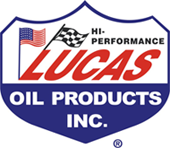 Roadtrip: Scottish Rite Cathedral theatre
As we explore the theatrical history of Indianapolis, Guest Roadtripper Steven Cole Johnson invites us to join him on a jaunt to one of the city's grandest theatrical spaces, the theatre of the Indianapolis Scottish Rite Cathedral.


The huge auditorium is considered the most beautiful room in the lavishly designed and decorated Scottish Rite Cathedral, and was built specifically to accommodate the Scottish Rite rituals that lie at the heart of the masonic organization's spiritual practices. It is also used for stage plays, meetings and large social events.

The interior design and architectural style of the room is sometimes referred to as Medieval Gothic and was largely patterned off of the Cologne Cathedral in Germany. The theater's elaborately carved woodwork depicts allusions to the Old Testament, as well as symbolically representing Scottish Rite teachings and philosophy.


Turns out that Steven has a couple of personal connections to the Scottish Rite Cathedral as well. His grandfather, Paul Johnson, was a carpenter who worked on the building, and in years past  Steven, a retired theatre professional, helped to move shows from Footlite Musicals to the Scottish Rite for extra performances.

And while Steven won't be able to reveal any secret masonic handshakes or mysterious rituals of freemasonry, it's no secret that this Roadtrip is one you won't want to miss!




History Mystery
When Ron Spencer founded Theatre on the Square in 1988, he added a link to the long chain of theatres that have enriched the cultural life of the Hoosier capital over the course of its history.

That chain goes all the way back to the city's first theatre, which was built in 1858 on the northeast corner of Washington Street and Tennessee Street (now Capitol Avenue). The theatre was built by Bavarian-born Indianapolis businessman Valentine Butsch, an ancestor of writer and historic researcher Sharon Butsch Freeland, who has been a guest on our show.
Because theatres of the era were often opposed by local clergy and others concerned about the "low moral character" of the people they attracted, Butsch called his establishment a "hall" rather than a theatre. But it was definitely used to stage theatrical productions, as well as hosting club meetings and other social events.
Question: What was the name of the first theatre in Indianapolis, built in 1858?
The call-in number is (317) 788-3314. Please do not call in to the show until you hear Mick pose the question on the air, and please do not try to win if you have won any other prize on WICR during the last two months. You must be willing to give your first name to our engineer, you must answer the question correctly on the air and you must be willing to give your mailing address to our engineer so we can mail the prize pack to you.
The prizes this week are two tickets to the Indiana State Museum, courtesy of the Indiana State Museum, and four tickets to Indy's Teeny Statue of Liberty Museum, courtesy of Tim and Julie's Another Fine Mess.

Nelson Price, host and historian
Molly Head, producer/general manager, (317) 927-9101
Mick Armbruster, associate producer
Cheryl Lamb, administrative manager
Richard Sullivan, senior tech consultant
Pam Fraizer, graphic designer
Garry Chilluffo, consultant
Please tell our sponsors that you appreciate their support!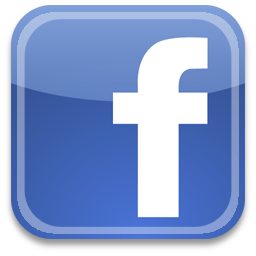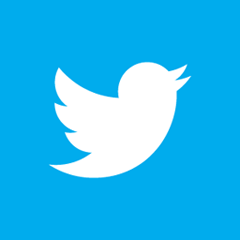 For organizational sponsorship, which includes logos, links, and voiced credits in the show and in podcasts, email molly@hoosierhistorylive.org, or call (317) 927-9101 for information. Our podcast listens are increasing and we are being distributed on Indiana Memory and the National Digital Public Library. Grow with us as our podcast and internet presence expands! Thanks also to Visit Indy, Fraizer Designs, WICR-FM, Henri Pensis, Aaron Duvall, Kielynn Tally, Heather McIntyre, Justin Clark, and many other individuals and organizations.
Thank you!
We'd like to thank the following recent, new and renewal contributors whose donations help make this show possible!
Rachel Perry
Tom and Linda Castaldi
Serita Borgeas
Tom Swenson
Doug Winings
Theresa and Dave Berghoff
Dr. Geoffrey Golembiewski 
Jeanne Blake in memory of Lenny Rubenstein
Chuck and Karen Bragg
Kathleen Angelone
Wendy Boyle
Sharon Butsch Freeland
Bruce and Julie Buchanan
Dr. Robert and Jill Clements
November 14, 2020 - coming up
Wilbur Wright's Indiana connections, other aviation pioneers
The Wright Brothers are so identified with Dayton, Ohio, where they lived for most of their adult lives, that even aviation buffs often are surprised to learn that one of the legendary siblings was a native Hoosier.
Not only was Wilbur, the eldest brother, born in the small town of Millville in eastern Indiana in 1867, other Indiana connections occurred as the family moved several times in both Indiana and Ohio during their youth. Wilbur Wright even attended high school for a few years in Richmond.
Those connections explain why Wilbur Wright is among the historic and contemporary aviation trail-blazers with links to the Hoosier state who have been inducted into a newly launched hall of fame, the Indiana Aviation Hall of Fame.
During our show, we will explore the lives as well as the national - and, in some cases, international - impact of several of these pioneers. They will include flamboyant aviation promoter and record-breaking racing pilot Roscoe Turner (1895-1970) of Indianapolis and entrepreneur James Allison, who usually is associated with his impact on early auto heritage and his partnership with Carl Fisher and others as founders of the Indianapolis Motor Speedway.
Allison (1872-1928) also had a significant impact on aviation beginning at the onset of World War I, when a company he formed built the first two Liberty V-12 aircraft motors. His plant's engineers developed early pistons, gear boxes and other components that became widely used throughout the aviation industry.
Others in our spotlight will include retired astronaut and Gary, Ind., native Frank Borman, now 92, who also was a colonel in the U.S. Air Force, an aeronautical engineer and a test pilot. We won't be exploring several other notables with Indiana connections, including astronaut Virgil "Gus" Grissom; World War I aviation hero Weir Cook and Amelia Earhart, who developed a deep bond with Purdue University, because they have been the focus of previous Hoosier History Live shows.
For this show, Nelson's guests will be two board members of the Indiana Aviation Hall of Fame who are licensed pilots:
David Newill of Zionsville, past president of the Allison branch of the Rolls-Royce Heritage Trust. David, who oversaw the team that collected and restored artifacts on public display about the Indianapolis legacy of Rolls-Royce (and its predecessor, Allison, which operated under various names), is a popular speaker about aerospace history.
And Bruce Montigney of Fishers, a former Federal Aviation Administration safety inspector who retired as the agency's manager of the Indianapolis district office for flight standards. During a 28-year career with the FAA, Bruce held numerous positions and is a certified flight instructor.
Earlier this year, David, Bruce and other aviation history enthusiasts launched the hall of fame, which currently exists as an online, website-based resource while organizers search for a physical site.
Some museums devoted to individual aviation pioneers have been open for several years. They include the Wilbur Wright Memorial Birthplace near Millville, which honors the achievements of the trail-blazing brother who died in 1912. (His younger brother Orville, who was born in Dayton in 1871, died in 1948.)